This post brought to you by FrogTape Brand Painter's Tape. All opinions are 100% mine.
FrogTape® Shape Tape™ Ideas – Patio Plant Stool
I like shopping at Thrift Stores or Goodwill for items just begging for a coat of paint. I had found the cutest little stool that will act as a plant stand on my patio once the sun decides to stay. I was recently asked to do a "FrogTape how-to" and paint something with Frog Tape® Shape Tape­™. I knew the little stool would be my next project!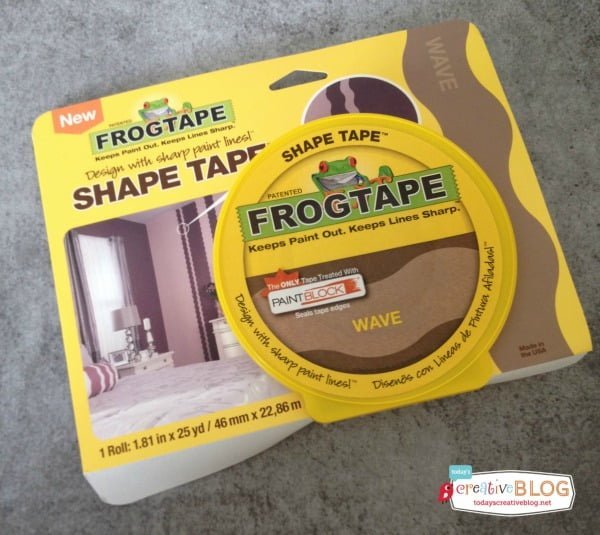 I thought something fun and whimsical for my patio using their Wave shape tape would be perfect! All I had to do was pick out my color. The stool was originally an ugly reddish color, so I gave it a fresh coat of white spray paint. I was so excited, I didn't realize I forgot to snap a before photo.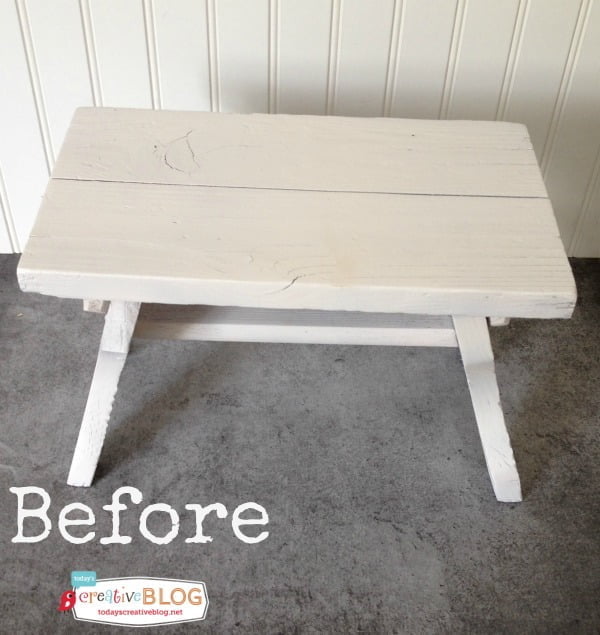 The FrogTape® was VERY easy to work with. It didn't wrap around and get stuck to any available surface, arm, or clothing. The backing comes off easily in 2 strips and sticks to your item like a dream. FrogTape® is the only painters tape treated with Paint Block® technology, which is pretty important. There is nothing worse than taping off an area, only to have paint seep underneath or soak through.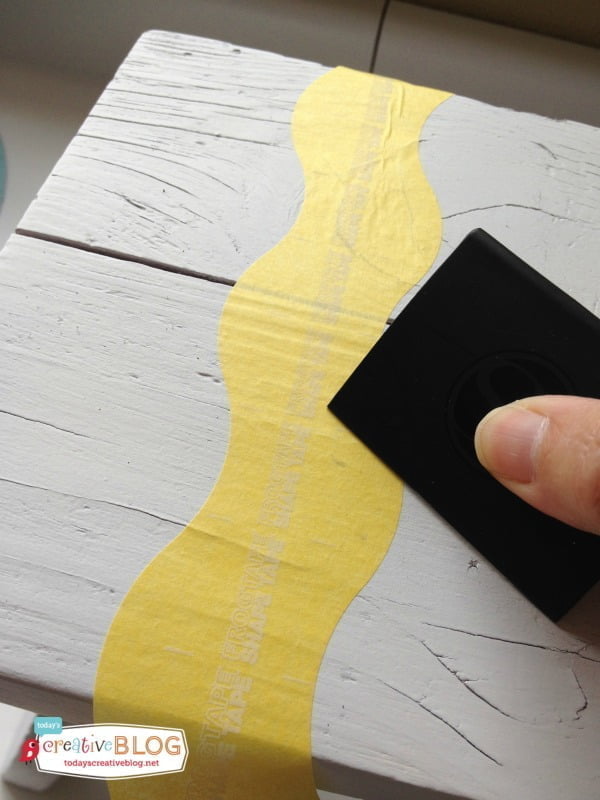 I was happy not to have to worry about that since I'm not always the most patient to follow directions. It said to press with a rubbing tool, which I did on the first couple of lines……..then I was a rebel and just used my finger with pressure. If I were doing a larger piece of furniture or a wall, I would make myself follow directions. As you can see, I just eyeballed my wavy lines, which was fine since this is supposed to be whimsical. Right?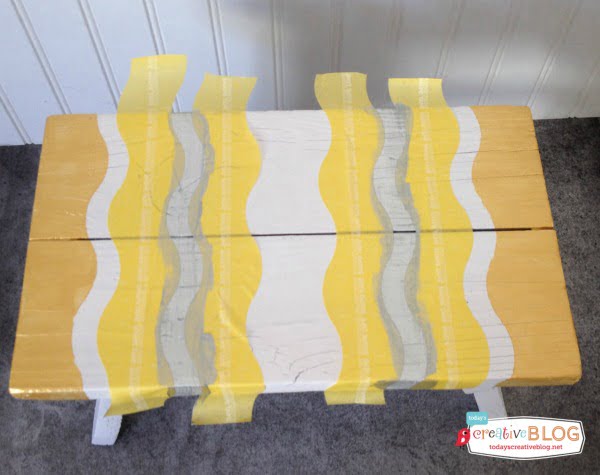 Paint Block® is a super absorbent polymer which reacts with latex paint and instantly gels to form a micro-barrier that seals the edges of the tape to avoid bleeding. We used the regular FrogTape® while painting our basement and were happy with the results.
It worked great with spray paint and also the acrylic paints I used to add color.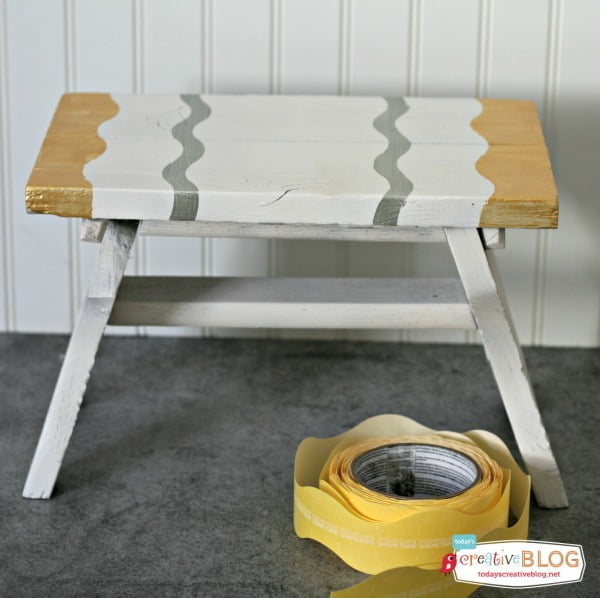 Now I have the perfect plant stand that brings a bit of glam to my patio. I'm thinking of all kinds of projects to create using their shape tape.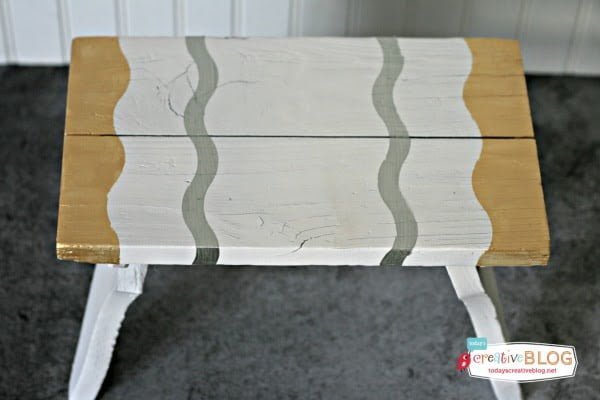 For more inspiration and tips, follow FrogTape® on Twitter.
Just for you, I created a very quick video showing how easy it is to work with.