Game Day Brownies are easy to make with store bought brownie mix, frosting and football accessories. Perfect for tailgate parties or watching the game at home.
Even though I don't really follow the NFL much, I do like the excitement the playoffs bring. My husband and son love watching football and they're always excited for any treats I may throw their way. It's all about Game Day food and these Game Day Brownies are the perfect dessert!
Game Day Brownies

Game Days are no guilt days, a day when you can create a game-day spread for your family! Whether it's nachos or chili, you gotta have dessert too! Those games are long!
I enjoy making their favorite football snacks and meals, always making brownies for dessert. "Mixing up a Moment" with Pillsbury Brownies is easy! Even though I usually don't know what's going on, I do like family time! It's not often we're all gathered in one room for a couple of hours.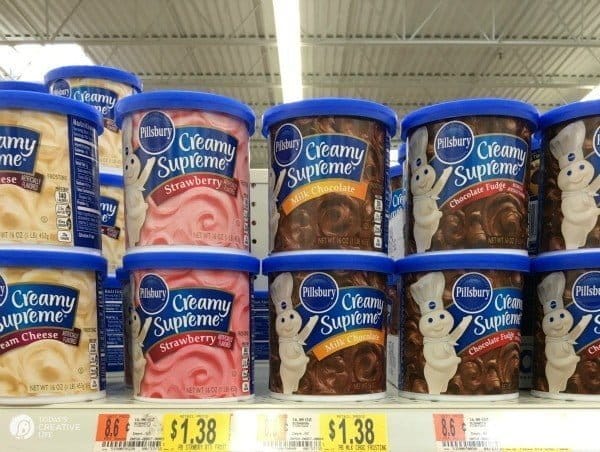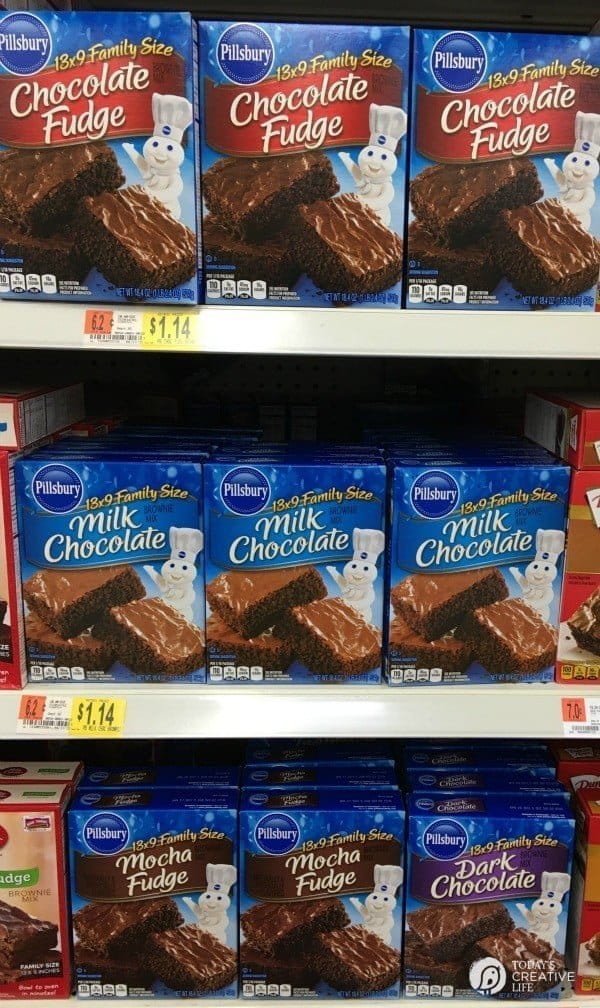 Sunday morning I ran to Walmart to stock up on a few game day supplies and that's where I found the Pillsbury Brownies. I bought one of each because I couldn't choose. To make it extra special, I also grabbed a couple of cans of frosting.
You can never go wrong by keeping a few boxes of brownie mix on hand for those times when you need a quick dessert. Or make your own Brownie Mix so you never run out.
I thought I'd surprise my boys with my decorating skills and make the brownies reflect the football theme. Even though I have never decorated a cake in my life, I thought I'd put the frosting in a baggy, snip the corner off and apply frosting lines across the brownies to resemble the stitching of a football. I mean how hard could it be, right? I should have just used football-shaped pretzels like these Touch Down Brownies and called it good.
Easy Decorating Game Day Brownies

Well…. let's just say I won't be working in a bakery anytime soon. Not all was lost….. I mean, it gave us a good laugh and that's what family time is about right? And if you can't laugh at yourself, you know your family will.
Since I had made another batch….. because we couldn't decide between milk chocolate or the chocolate fudge, I just made both….. I had a plan for the second batch to redeem myself.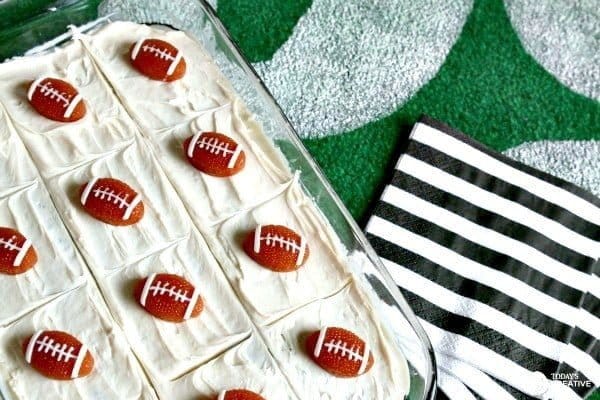 I placed a few globs of frosting on the warm brownies and let it melt, then smeared it around to get all areas. Once it was cool, I scored them into perfect squares and pulled out my secret weapon. Gummy footballs. I placed one on each brownie square and presented my masterpiece.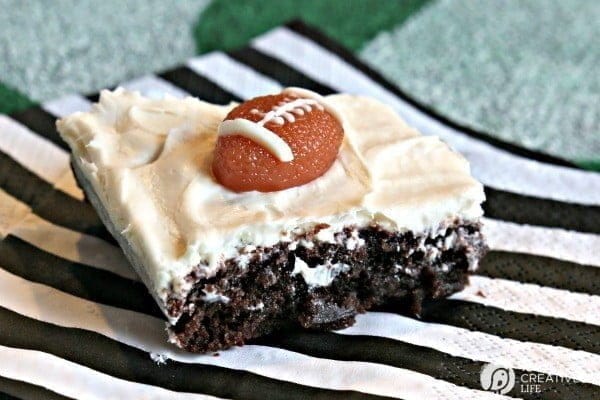 I served them with black and white stripe napkins to reflect the referee uniform and suddenly I was the queen of all things creative!
It's all in the presentation folks. You fake it til you make it!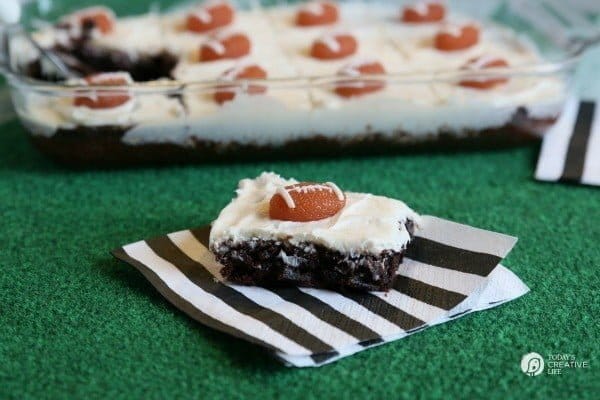 There you have it!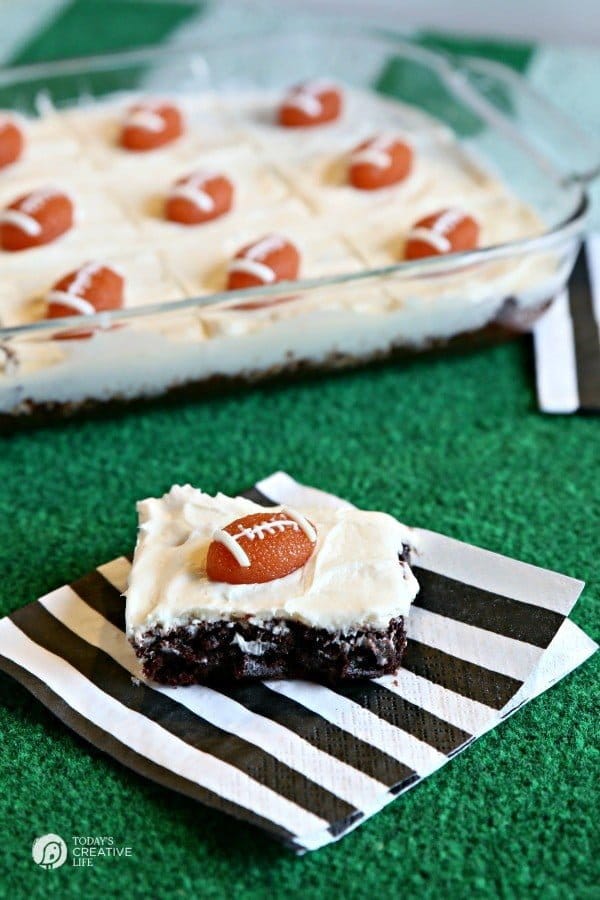 Be sure to check back for how I'll be making special brownies for Valentines Day Brownie tins!
This is a sponsored conversation written by me on behalf of The J.M. Smucker Company. The opinions and text are all mine.
Game Day Ideas
Game Day Food Snacks and printables for Game Day
---