How to make your holiday poinsettias sparkle with glitter spray paint is easy and makes decorating for Christmas and New Years' Eve simple!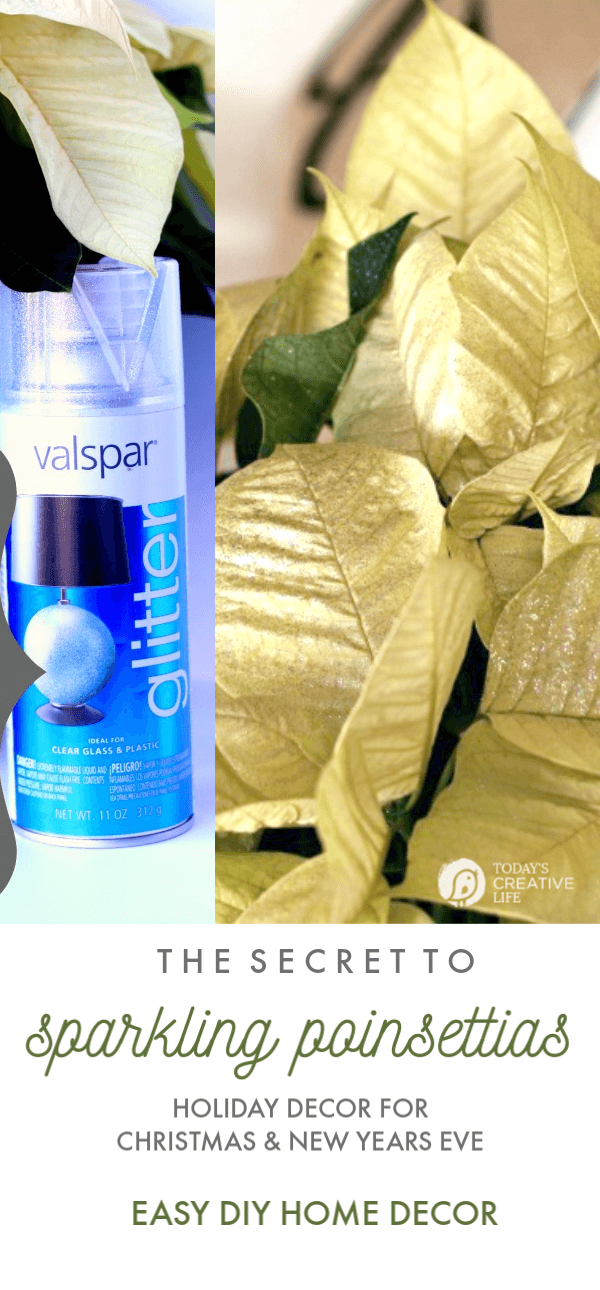 As a Lowe's Creative Ideas Creator & Influencer, our challenge this month was to "Make our House Sparkle for the New Year". My first thought was GLITTER Spray paint!
I usually don't decorate for New Years Eve. But I do like to represent "winter" after all the Christmas decorations are put away. Each year, I buy white poinsettias because they cross over into January easier than the red ones. Why not make THEM sparkle? Any excuse to play with glitter, right? This glittered Champagne Bottle was SO easy and great for New Years Eve Decor.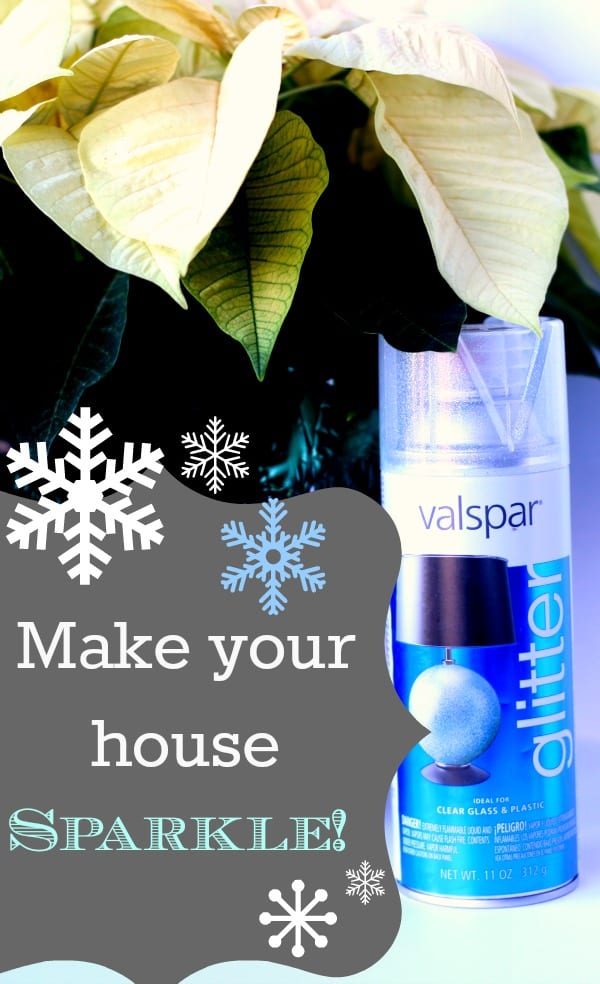 How to Make Poinsettia Plants Sparkle
Valspar makes a great glitter spray paint in several colors. They had green, red, silver and gold at my local Lowes. I chose silver, took my poinsettias outside and got busy. (I also got my Poinsettia's there…..they had BIG ones for much less) Because this glitter spray paint is very light, there was no fear in coating the flower completely. It's just enough to give it a nice sheen when the sun or light hits it. If I WAS decorating for New Year's Eve, these would be perfect! They'll also be perfect to move me into January.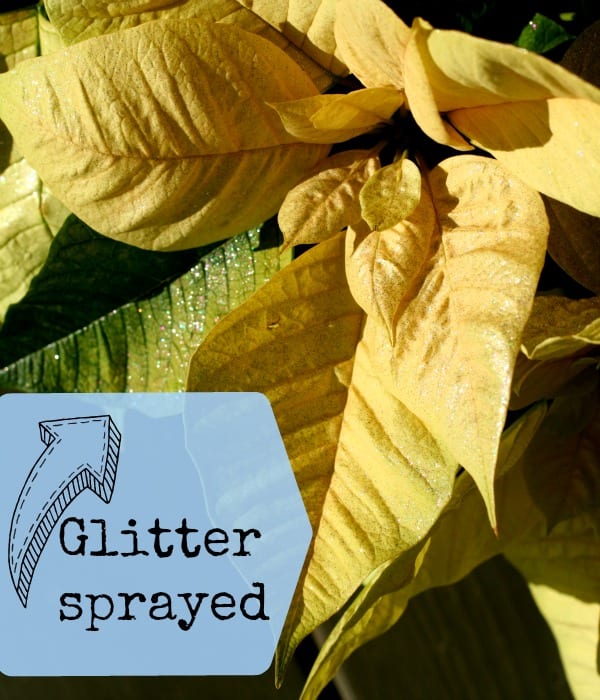 Of course, this can be done with red poinsettias too. It's all personal preference. It was hard to really capture how shimmery they turned out. They really are beautiful. This project is SO simple and doesn't take a special skill…. my kind of project!