It's been an all sports season around here. If we're not at a soccer game for our son, my husband is watching collage football. He's a duck……he graduated from U of O, so it's really in his blood. We live and breath the Ducks from September til whenever the playoffs are.
We also try to head to a game at least once a year and since our son has soccer every Saturday starting mid-September, we thought the first home Duck game would be the perfect time! The guys at DriveSTI heard I was going……..I may or may not have emailed them……and they offered to drop off a sporty car for us to test drive! They dropped off a sporty blue Mazda CX-5!
We loved it! It's one of those crossover SUVs. It's big enough to be comfortable, but small enough to still get great gas mileage. This car was loaded with seat coolers, a great stereo and amazing navigation system and my favorite……..the blind spot indicators!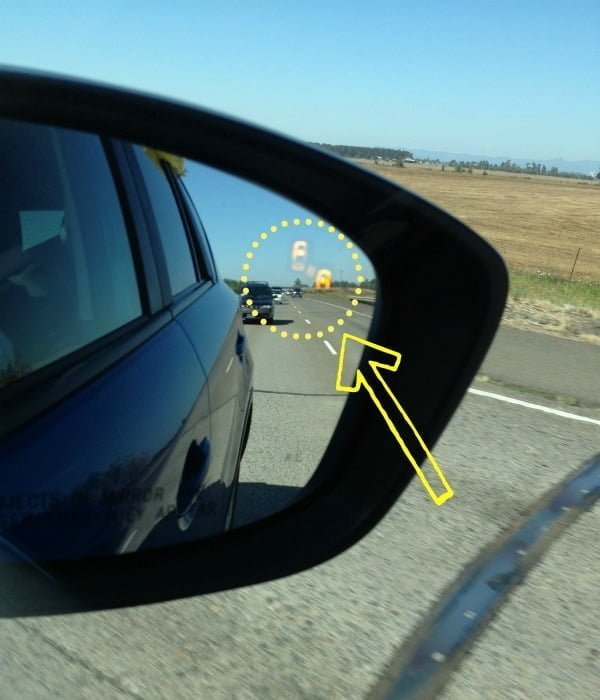 Having those is like living a dream. I kept muddering to myself how handy those would come in handy during the dark rainy months around here. Back ot the navigation…..so stinkin easy and would find me anything and everything I needed. It was like having my own personal butler right in the car! This car was really easy to drive. It had this fancy technology called SKYACTIV….which basically made it safer, more efficient and basically the bomb……the stuff guys like……me?…….I liked the seat coolers, blind spot indicators, navigation etc……
We headed South to Eugene for the 1.5 hour drive, loaded with yummy tailgating foods. It was HOT. Africa HOT…..for the NW anyway. It was around 98 that day. HOT!
We found a spot right away, and started our tailgating before heading to the game.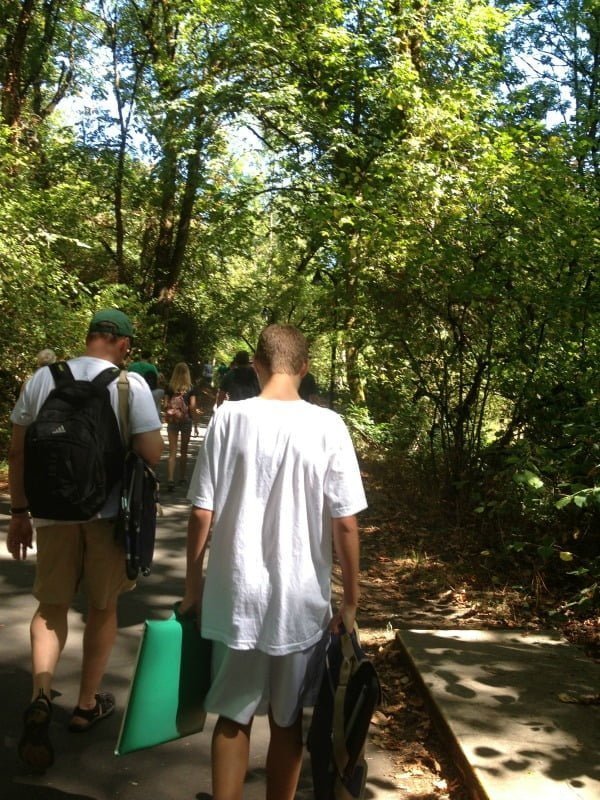 In Eugene, the campus has a trail that goes over the river……it's a beautiful walk, about a 1/2 mile……..with a ton of other people and then…………there it was…….you expect to hear singing angels as you walk into the clearing to show the infamous Autzen Stadium.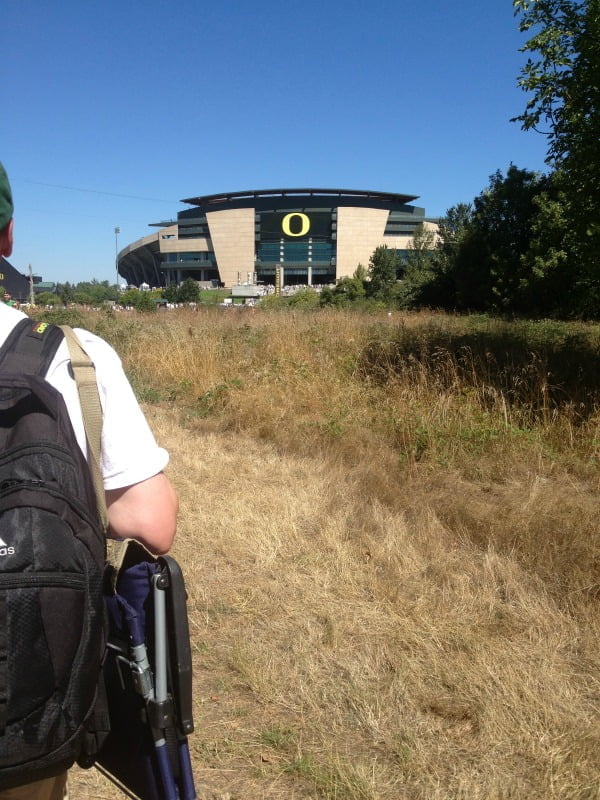 U of O has "Uncle Phil" (Phil Knight who is the founder of Nike, which is why they have over 700 uniform options…..ya…..crazy) who's donated a LOT of cash over the years.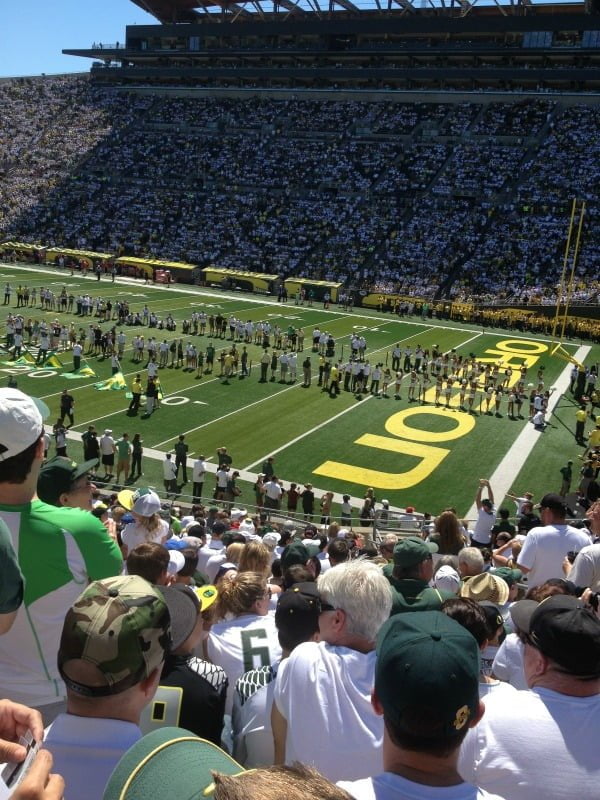 We had GREAT seats, except we were in the blazing sun and by half time, we were cooked…..and we were also winning by a TON……..the comforts of our Mazda CX-5 were calling my name. Those seat coolers were going to used and enjoyed!
Would I buy this car? Yes. The pricing is good, has good safety ratings, it was comfortable, got good gas mileage (around 30-35) and I loved the options it came with……….and …….I liked the color.
DriveSTI allowed me to test drive the Mazda CX-5 for one week in exchange for a online review. All opinions are mine.