Every now and then the nice guys at DriveSTI drop a vehicle off for me to review. They know I'll be in the market for a new car soon, since my son will be 16 in February. They also knew I was planning a trip to "The Lake" back in August.
They thought I'd love this 2014 Hyundai Tucson with AWD.
I wanted something comfortable for both highway, country roads and gravel. Because "The Lake" is located in Central Oregon near a very very small town called Wamic. My in laws bought property there many years ago, so it's fun to head up for a fun weekend.
I was at first reluctant about the Hyundai brand. My very first car I ever bought on my own was a Hyundai Excel in 1987. I loved that car! That car would go anywhere…….until the engine decided it was done at around 60,000. I was pleasantly surprised to be won over, yet again by Hyundai. This is NOT the case with them now!
Going to "The Lake"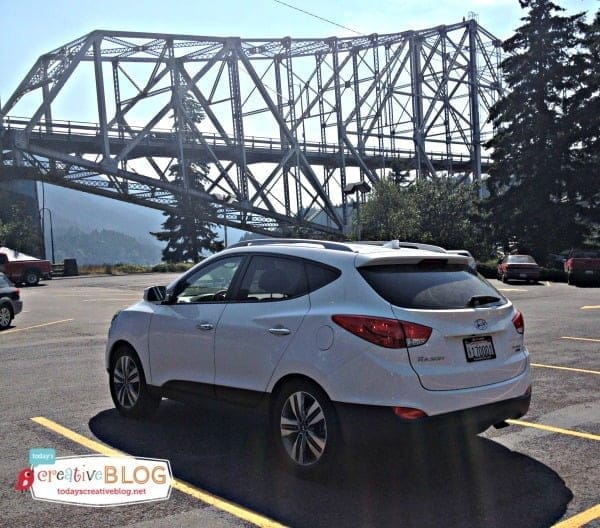 They are now one of the most reliable cars on the road. It's even received a 5 star safety rating! We all know I like that!
This crossover vehicle drives like a car, but gave me the ruggedness of a SUV.
I drove up to The Lake with my son and his friend. The back was roomy enough for two teens and they approved of the speaker system………until I switched to the 80s station on Sirus! If you look really close in the photo below, you can see.
As we turned the corner heading past Mt. Hood, I threw my phone to the teens and demanded they "Hurry, take a picture!" Can you believe that actually asked me "of what?". So this is all I got. But it's spectacular! If you've ever driven over Mt. Hood, you know what I'm talking about.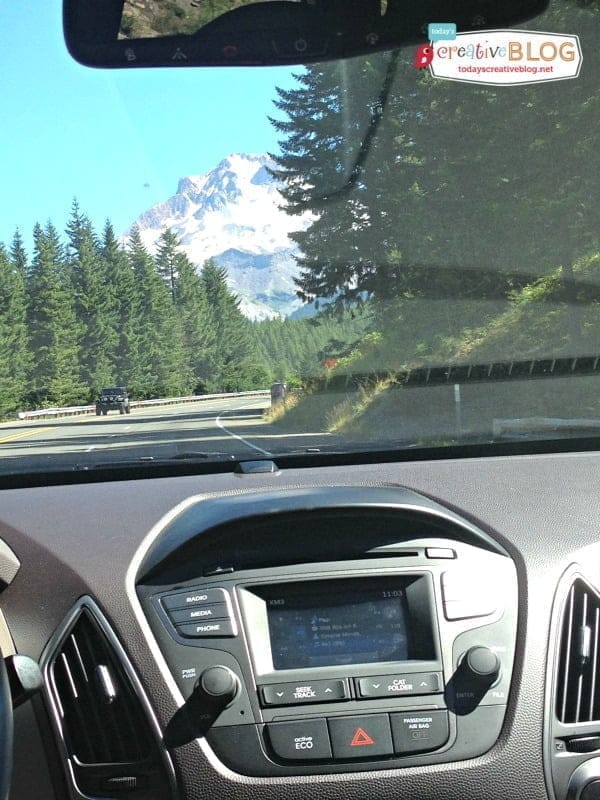 After about an hour and a half, we arrive at "The Lake", where it is hotter than hades.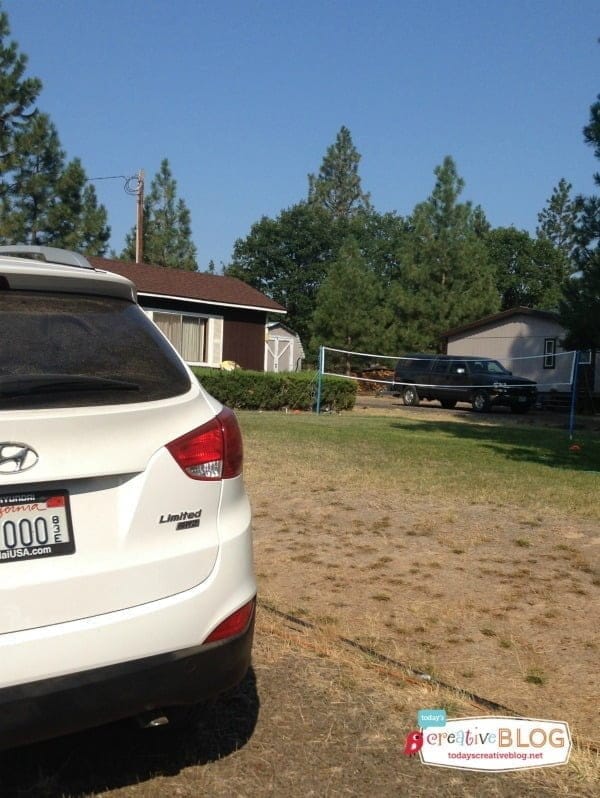 So happy to have air conditioning.
The next morning, we pulled the teens out of bed and headed off to a U-Pick Blueberry patch. We bribed them with a good ole fashioned country breakfast at the local cafe in Tygh Valley.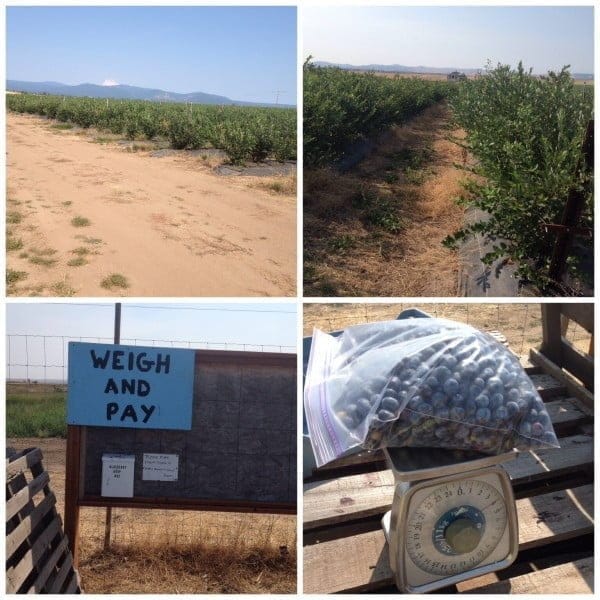 We picked 8 gallons of blueberries, with hardly a peep of complaint. (NOT!) I could care less about their whining because I had 8 gallons of blueberries! Who cares if it was 90 degrees already! But I did use it as a teaching lesson, by telling them that "Women don't like lazy men".
One our way home, we went down the Columbia Gorge, then across the Bridge of the Gods. Another AMAZING thing to see in Oregon.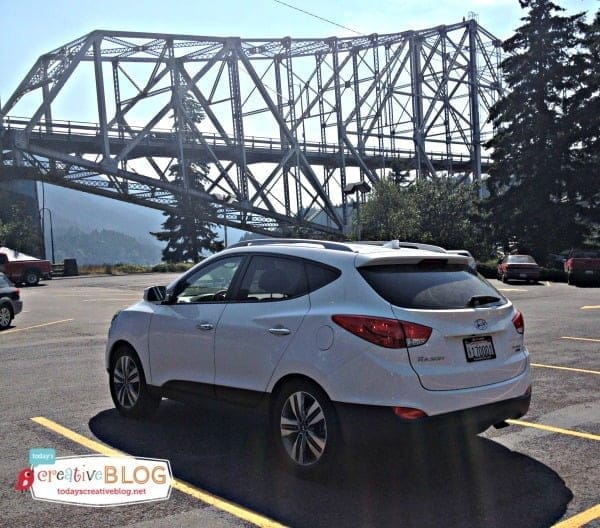 This time when I threw my phone in the back and asked them to "take a photo of the water!". I'm learning to be very specific. Although it's much more beautiful than this shot.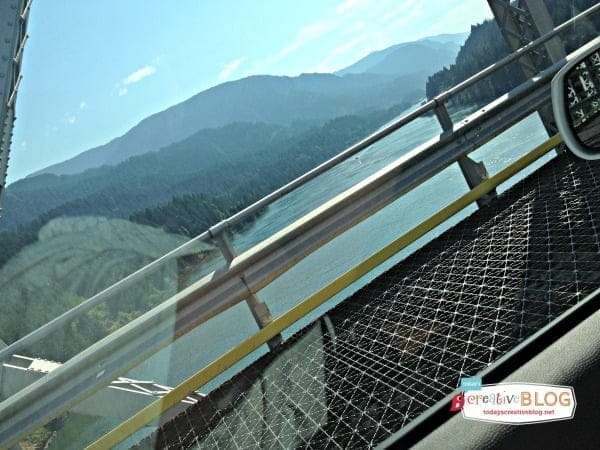 Happy to report we made it home dirty and tired all the while getting great gas mileage. About 25 mpg on the highway!
Would I buy another Hyundai?
I would now!