Oh what a treat to have Amy from Atta Girl Says guest blog today and share her Gourmet BLT with Peppered Bacon and fancy spread. Summer sandwiches are such a treat like this Chicken Salad with Almonds that another guest blogger shared. Enjoy.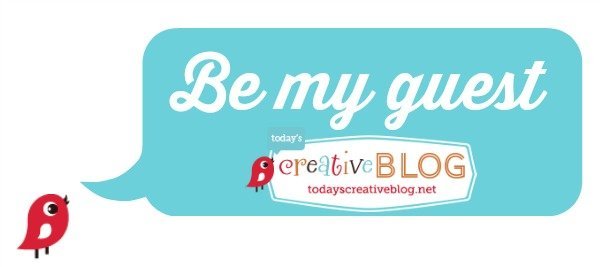 Hi, I'm Amy From Atta Girl Says, and I'm thrilled to be guest posting on Kim's blog today with a recipe that just screams summer!
I don't think there's a more perfect food than homegrown tomatoes. I live on them all summer long and pine for them the rest of the year because the tomatoes you find in the grocery store don't even compare to the vine-ripened, locally grown version.
Gourmet BLT with Candied Peppered Bacon and Garlic Basil Aioli
Give me a shaker of salt and a fresh tomato, and I'm a happy gal.
Add bacon, lettuce and soft bread…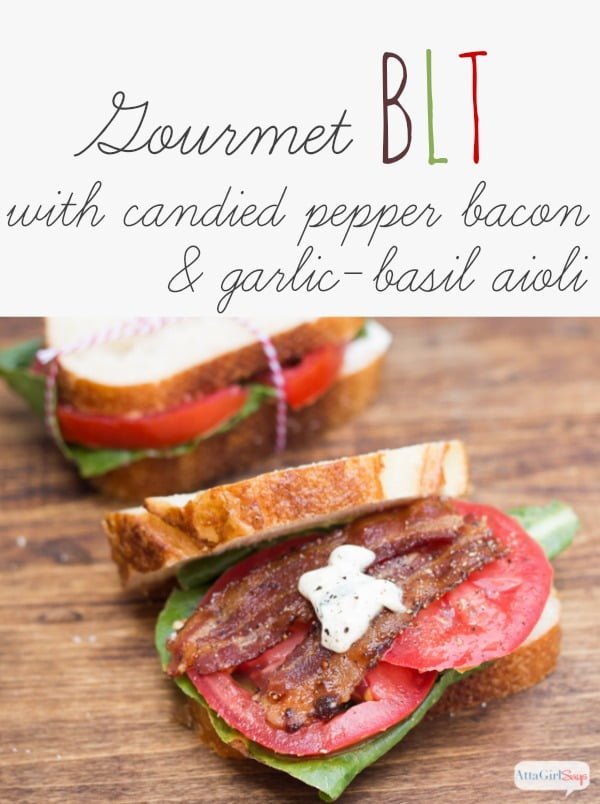 … and I'm heaven. Particularly when lunch is this gourmet version of your basic bacon, lettuce and tomato sandwich.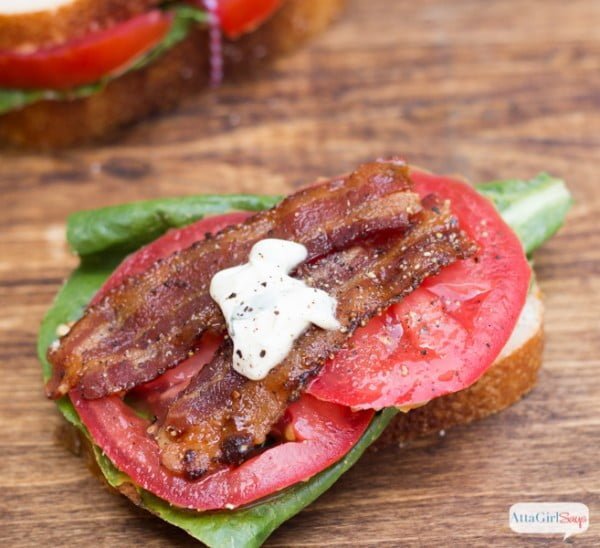 As we sometimes say here in the south, this sandwich is slap-your-mama good (although I never would)!
It combines a vine-ripened summer tomato, soft sourdough bread, candied bacon and a homemade garlic-basil aioli.
Don't let the long name fool you: this sandwich doesn't take much effort at all to make. It's mostly slicing and stirring and sprinkling!
My bread of choice is a soft sourdough from the grocery store's bakery. (Or if you're feeling really industrious, homemade.)
Next, coat the bottom slice of bread with homemade garlic-basil aioli.
Here's what you'll need to make it:
2/3 cup mayonnaise
1 garlic clove, pressed
3-4 basil leaves, sliced and chopped into fresh pieces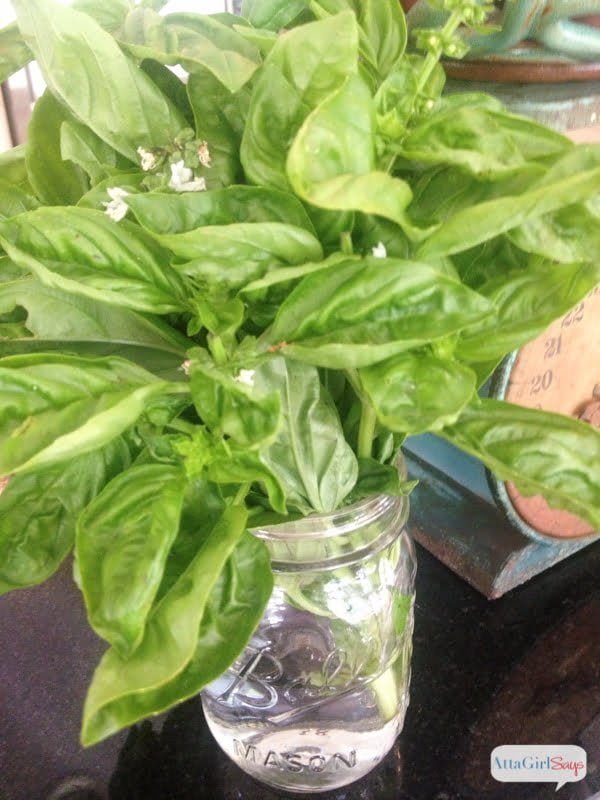 Mix the mayonnaise, garlic and basil and stir to combine.
Next, top the bread with green leaf lettuce and a juicy red tomato, sliced thick and seasoned liberally with salt and pepper.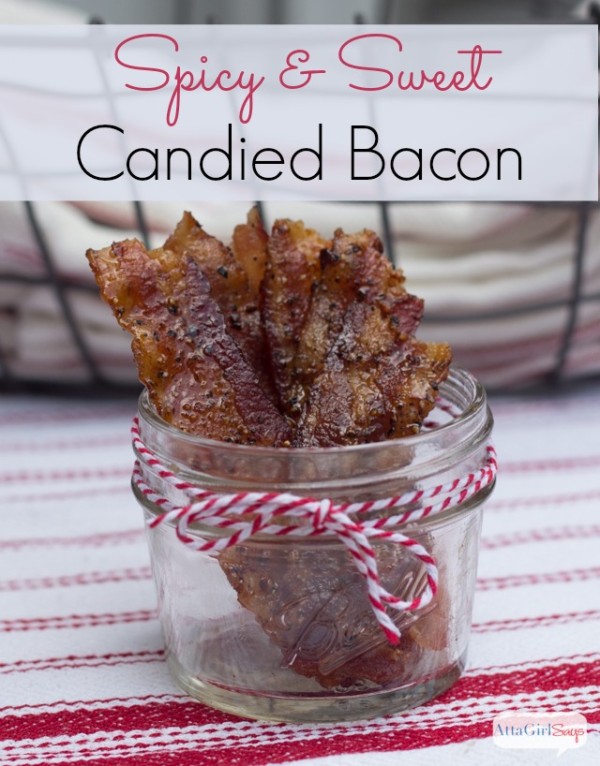 Next add 2 slices of brown sugar and pepper bacon. You could use regular fried bacon. But trust me, it's worth the little bit of extra effort to make the candied bacon for this sandwich.
And it's not really much effort at all. You'll find the candied bacon recipe over on my blog. Be sure to make a batch big enough for snacking and sandwiches. Candied bacon is one of my new favorite party foods.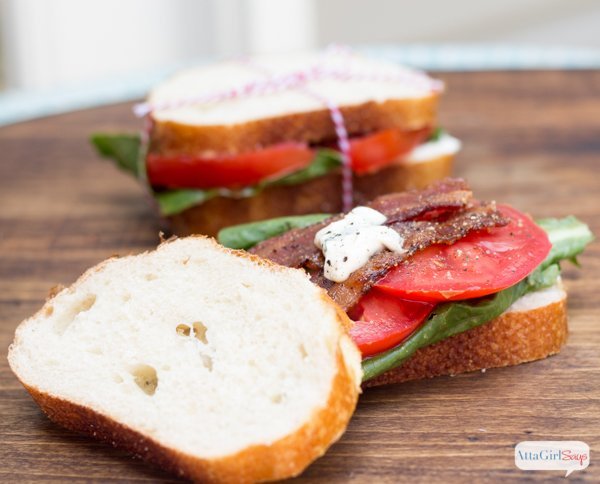 Finish off your BLT with another dollop of garlic-basil mayo and enjoy!
For more summer sandwich ideas, I hope you'll visit me at Atta Girl Says and check out these recipes:
Southern Style Pimento Cheese Recipe