Planning a graduation party can be exciting, and using printables can make the process easier and more organized. This graduation printable bundle makes graduation party ideas simple and less stressful.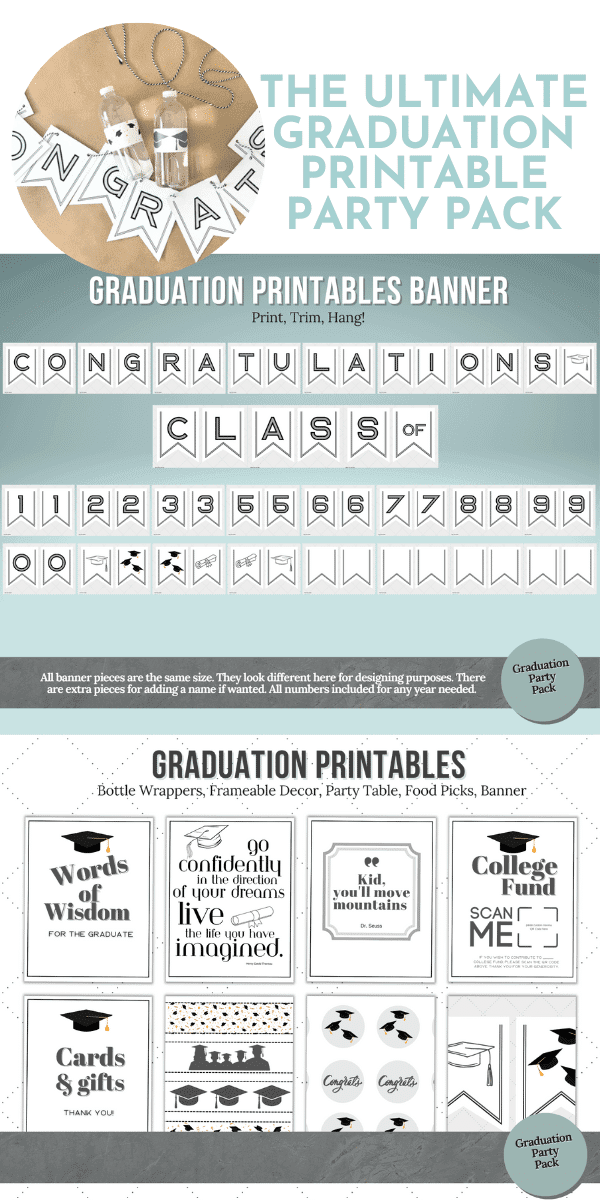 Graduation Party Ideas with Printables
The beautiful thing about this printable graduation party pack is that it can be used for multiple years. 2023, 2024 and so on! It comes with all the elements that will make party planning easy.
In this Printable Party Pack for Graduation Party Ideas, you'll get the following:
Printable Graduation Banner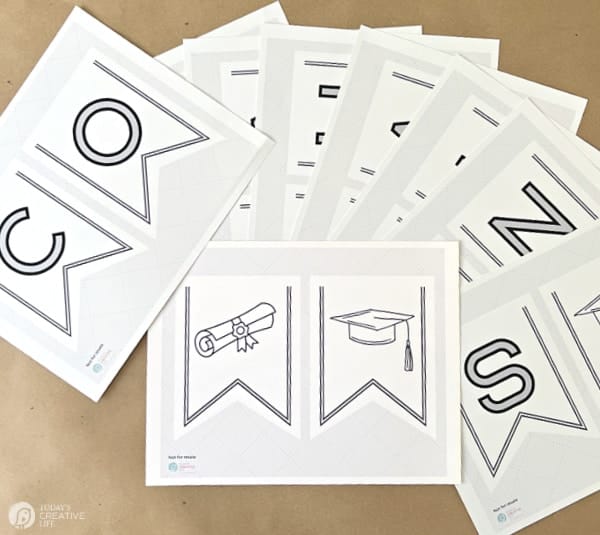 These banner printables come with all the letters and numbers to create a variety of messages.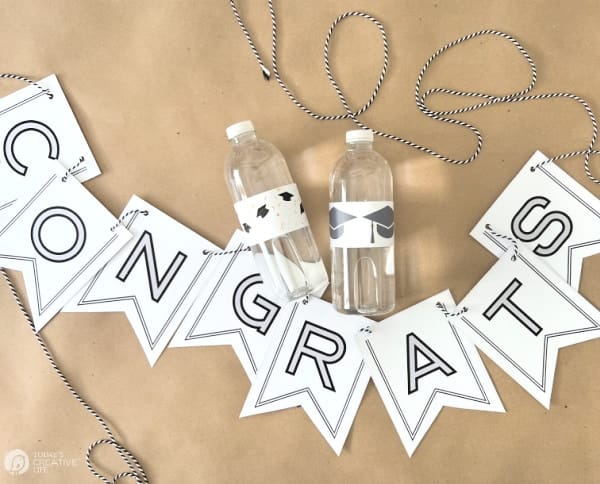 It even comes with a few decorative spacers and blanks if you wanted to write in their name.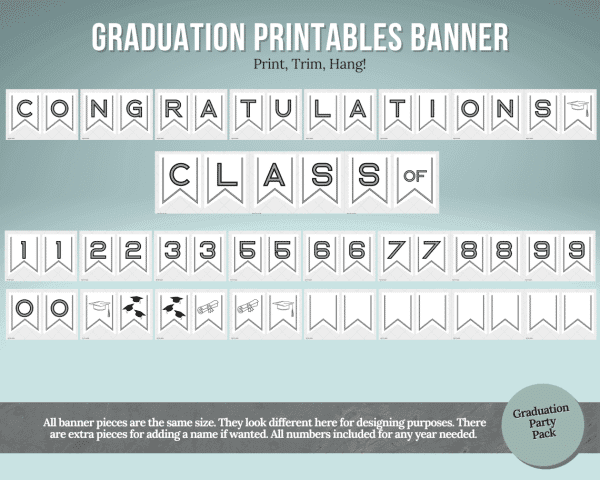 Printable Graduation Inspirational Quotes
Printable graduation quotes can be framed, made into a poster size (follow this tutorial here for poster-size wall art), or use with a clipboard.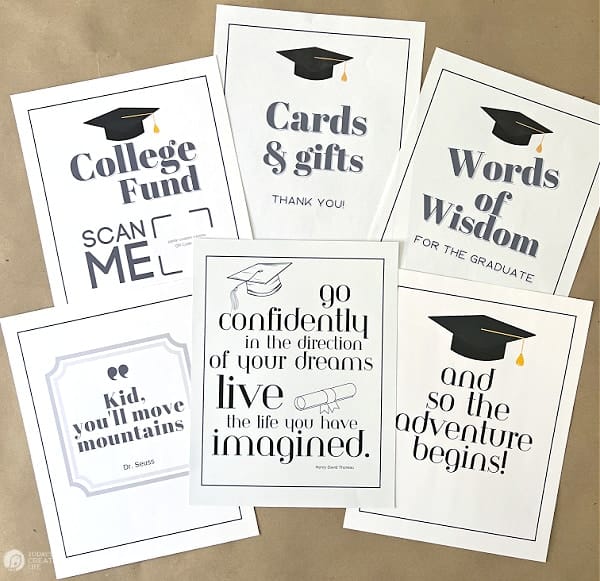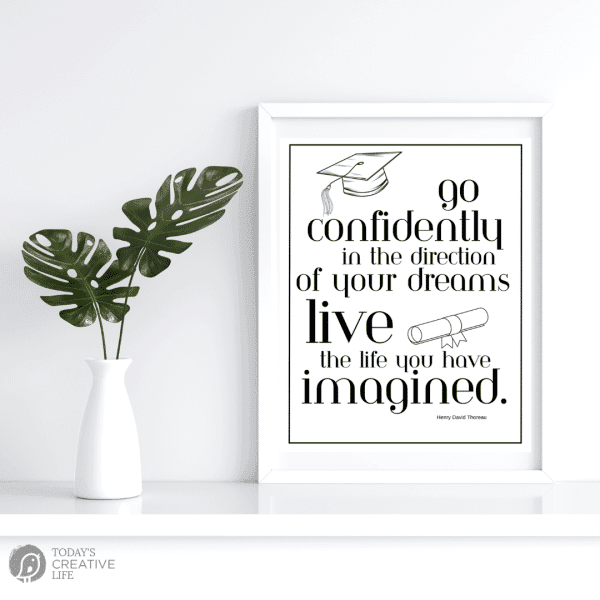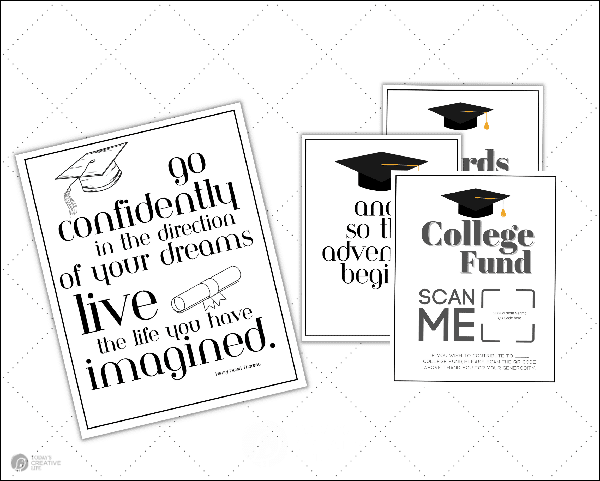 Printable Tabletop ideas for Graduation Parties
Print and display in a frame or on a clipboard to invite guests to leave words of wisdom, leave a monetary gift, and where to leave cards and gifts. These graduation printables help maintain a cohesive and consistent theme throughout your party. By using matching designs and graphics with decorations, signage, and other printable items, you create a polished and coordinated look that adds to the overall aesthetic appeal of the event.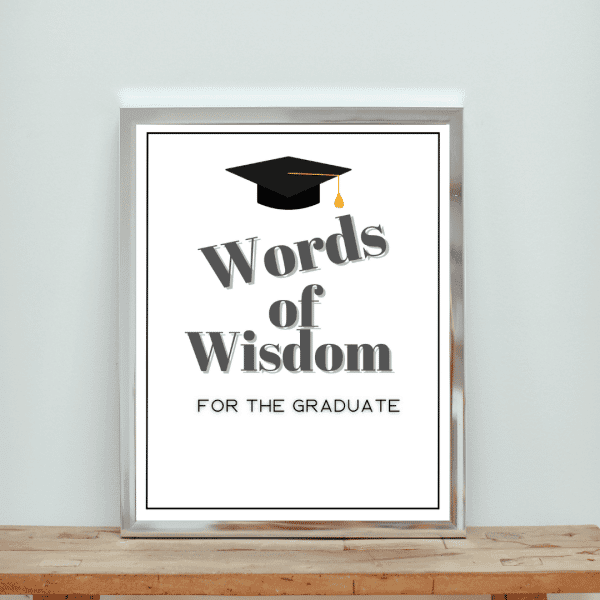 Printable Graduation Theme Bottle Wrappers
These printable bottle wrappers make it easy to wrap around water and soda bottles. You can use them for wine, but they may not fit completely around. Just trim the designs and secure with tape.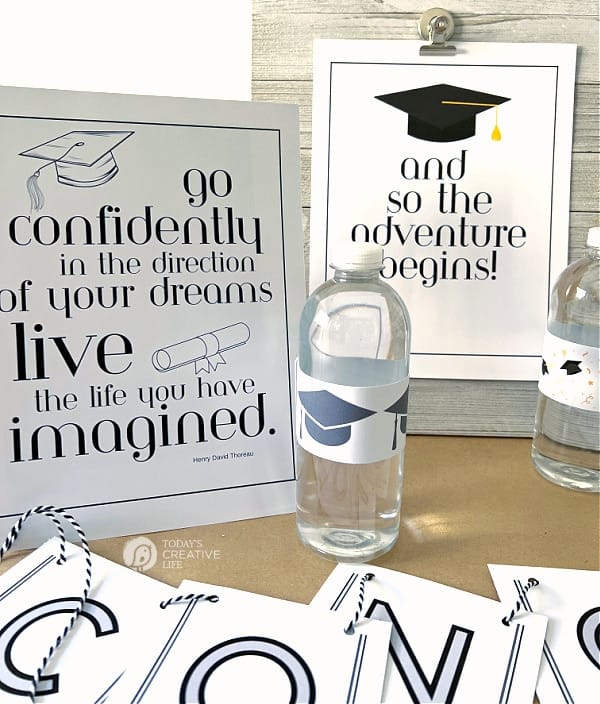 There are 4 different designs to choose from.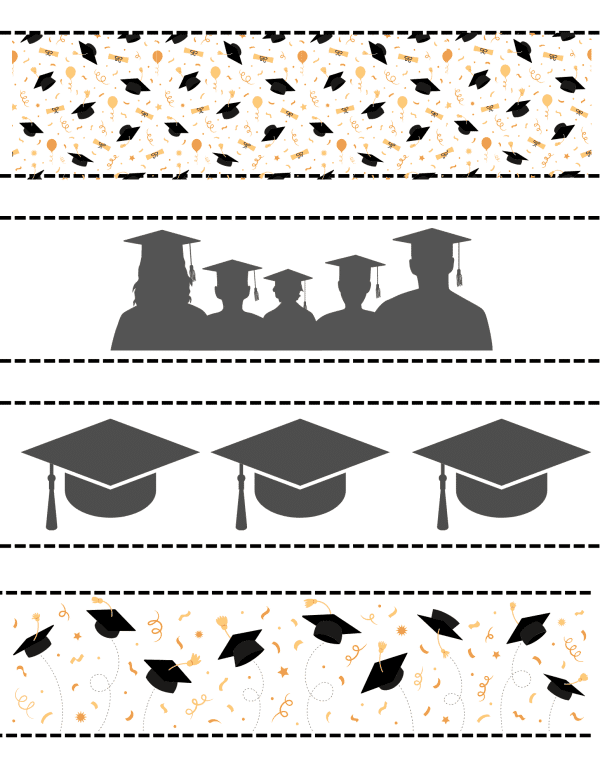 Graduation Theme Food Picks
Food picks are great for adding to cupcakes, single-serving desserts, or buffet dishes. You can leave them as they are, or write in your menu items.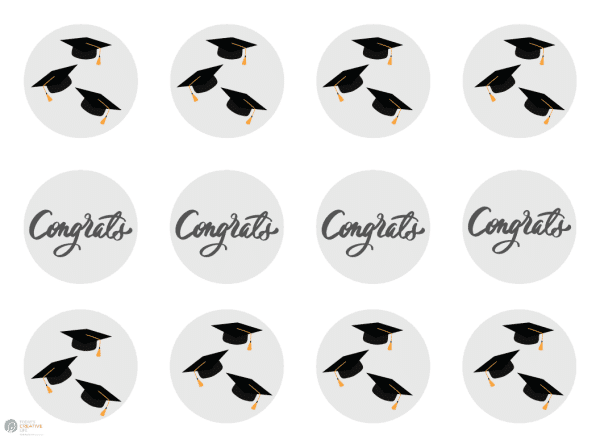 Print these on white cardstock (or school-colored cardstock), and use a circle punch or trim with scissors. Tape a toothpick to the back and use. I have a simple tutorial here for making cupcake toppers.
Graduation Party Planning Ideas
When I was planning my son's high school graduation, I kept it very simple. I catered from Chipotle, which gave us lots of leftovers. I set up areas for the young people to hang out and play games and I had plenty of places for everyone to sit and visit. For dessert, I had custom sugar cookies made and also custom M&Ms with his photo.
Here are a few other great ideas for planning a grad party.
Determine the theme: Decide on a theme for your graduation party. This could be based on the school colors, the graduate's interests, or a general celebratory theme.

Guest list and invitations: Create a guest list and design printable invitations. You can find various printable invitation templates online or use design software to create your own. Include essential details such as the date, time, venue, and RSVP information.

Decorations: Use printables to enhance your party decorations. Look for printable banners, signs, and posters that match your theme. These can be easily printed and hung up around the venue to add a festive touch. My Printable Grad Party Pack has so many items that make party planning easy.

Tableware and signage: Consider using printable tableware such as place cards, food labels, and menu cards. This will help you organize the food and beverages while adding a personalized touch. Additionally, create printable signage for different areas of the party, such as a welcome sign or a photo booth sign. My Printable Grad Party Pack has you covered.

Photo booth props: Set up a photo booth area at the party and create printable props like hats, glasses, speech bubbles, and graduation-themed accessories. Guests can use these props to take fun and memorable pictures. Etsy has a lot of great ideas.

Games and activities: Find printable games and activities related to graduation that you can set up for your guests. This could include graduation trivia, word searches, or advice cards for the graduate. Printing these materials in advance will save you time during the party setup.

Memory keepsakes: Design printable memory keepsakes like guest books or graduation advice cards. Guests can write down their wishes and advice for the graduate, creating a meaningful keepsake that the graduate can cherish.

Thank you cards: Lastly, create printable thank you cards that the graduate can send to their guests after the party. Expressing gratitude is a thoughtful way to acknowledge the support and presence of friends and family.
Remember to test printables in advance to ensure they come out as expected. With printables, you can easily customize your graduation party while staying organized throughout the planning process.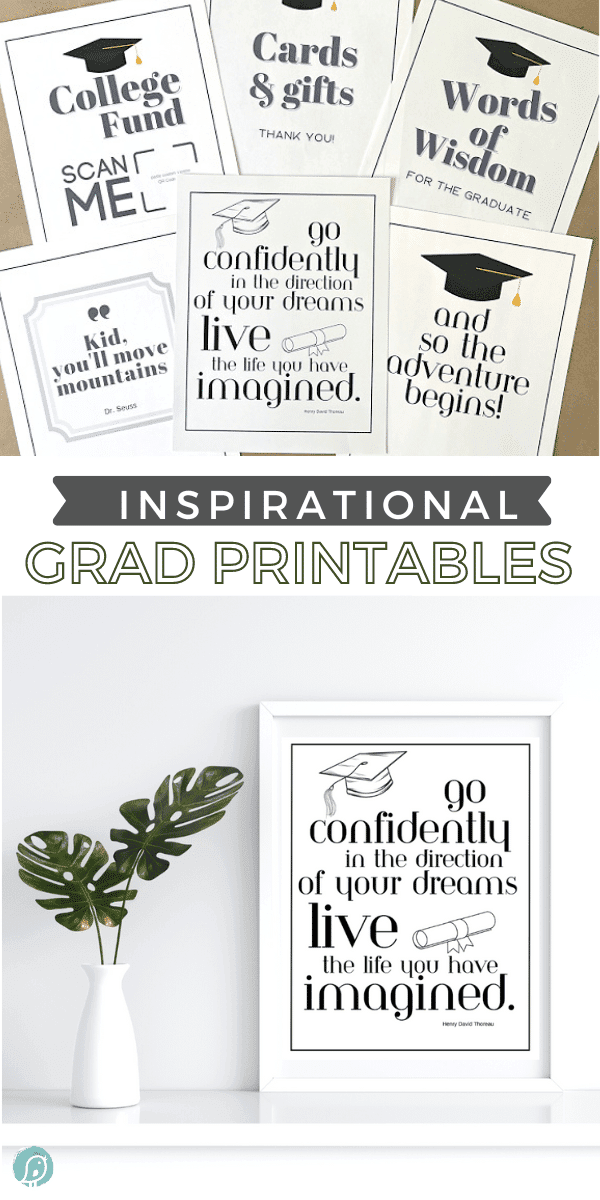 Graduation Party Ideas
Simple ideas for organizing and planning a graduation party.