February is National Grapefruit Month! Time to eat some grapefruit! Dole makes it easier to enjoy this delicious fruit anytime of day although grapefruit for breakfast is my favorite!
I remember as a little girl, eating a lot of grapefruit for breakfast.
My grandmother would slice them in half, then take a knife and cut between the fruit and the peel, then cutting in between each section for easy scooping. I always thought it was so cool that it made it's own bowl. I could never tell from a whole grapefruit if it was going to be yellow or pink inside and would always be happy when I saw pink. Both were good, but I think the color of the pink made it feel more special.
Grapefruit for Breakfast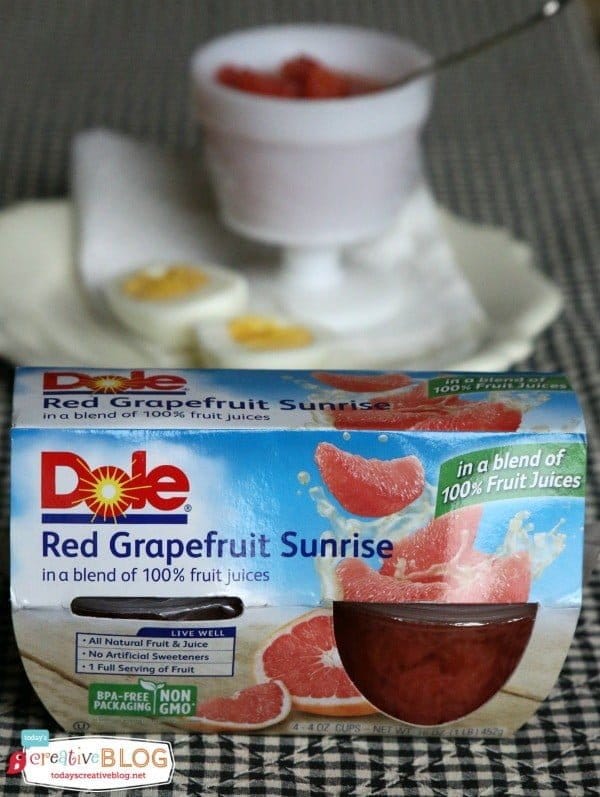 As I grew up, I seem to pass up the grapefruit, thinking it's just too much work. Isn't that pathetic?
I'm always looking for easy Breakfast Solutions, so I was thrilled when Dole sent me these fruit cups. Why go through all that work when you can get fresh grapefruit in a handy fruit bowl! Each bowl is filled with grapefruit picked at the peak-of-ripeness and packed in a blend of 100% fruit juices. It's always great to know that the new DOLE Red Grapefruit Sunrise Fruit Bowls contain no artificial sweeteners, are gluten free and contain no GMO's (genetically modified). The bowl they come in also contains no BPA plastics.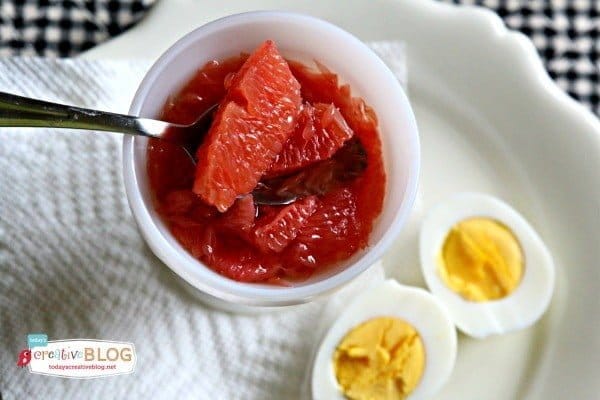 I either empty out the fruit cup into my cute yard sale dessert cups or simply grab a fruit bowl and go. They really are handy to take along, which has been great for the mornings I leave the house at 6am to teach my Injury Prevention classes and water classes.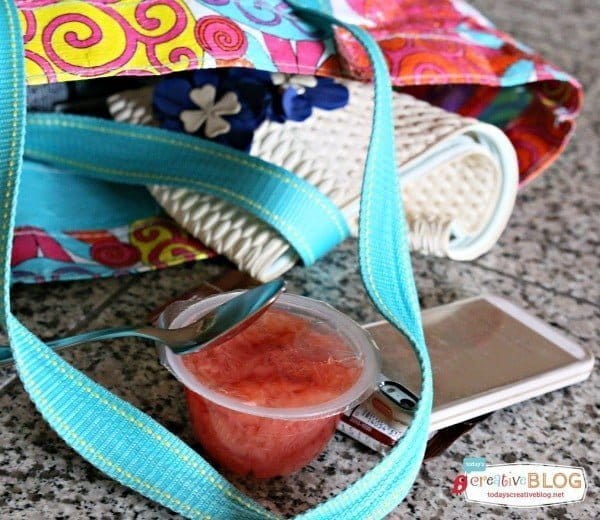 For recipe and product ideas, follow Dole on Facebook. Or follow along on Twitter for great ideas like their fruit potpourri.
Follow Dole on Pinterest.
Visit Dole Packaged Foods's profile on Pinterest.

This is a sponsored post for Dole. I am being compensated for my time and effort, but rest assured all opinions shared are 100% mine.