Today my sweet friend with the most amazing skin and hair, Stacy from Not Just a Housewife is sharing her Grilled Pizza Recipe! I've never done this, have you? I bet this grilled pizza recipe would be similar to a wood fired pizza from a restaurant. Also, check out the recipe for this Chicken Alfredo Pizza Recipe on TCL!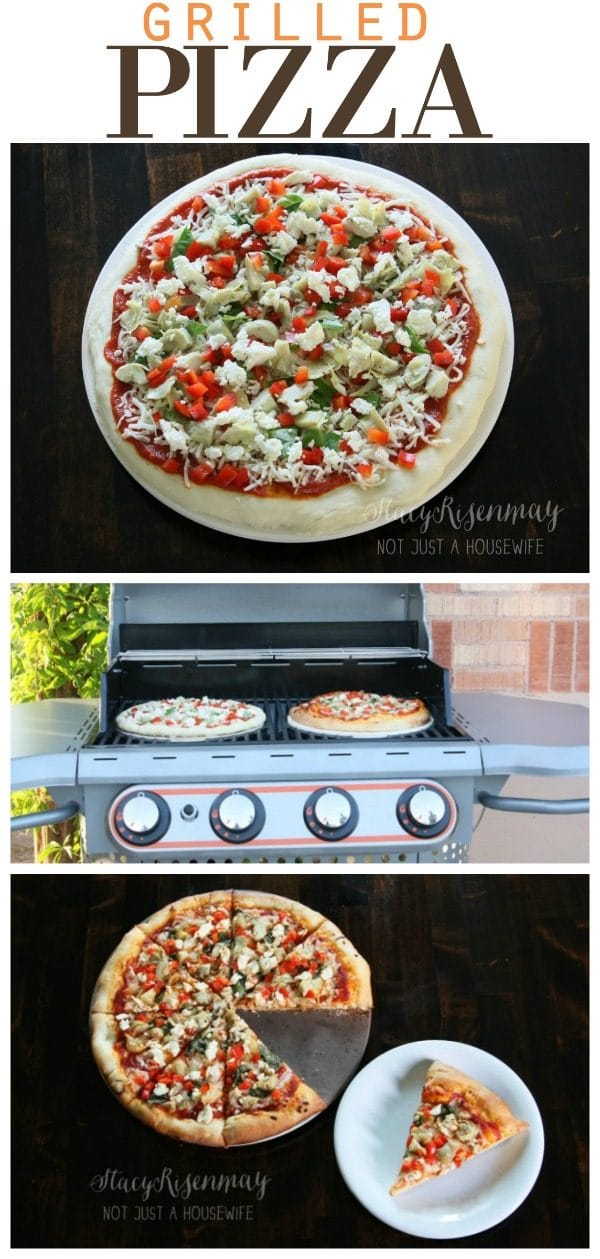 Grilled Pizza Recipe
We love homemade pizza at our house. We try to make it once a week. But in the summer we make is a little less often because when it is hot outside, the thought of turning on the oven is not very appealing. We recently got a new barbecue and it came with a pizza stone insert. Up until this point, I had never thought to grill pizza. It is genius really. We still get our homemade pizza and we don't have to turn on the oven! If you have a grill and a pizza stone already, you are already halfway to having yummy grilled pizza.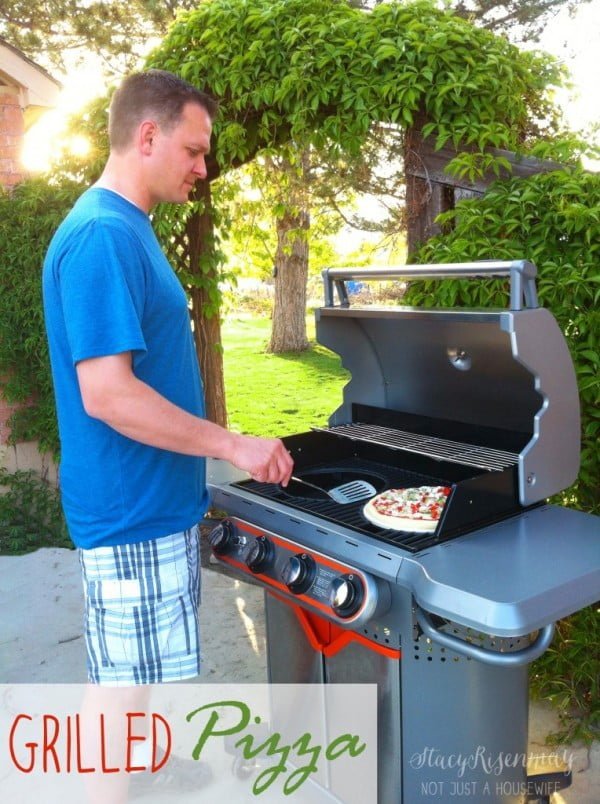 I have a dough recipe I have been using for years. Our whole marriage actually. I call it the 30 minute pizza dough. The recipe is on my blog and it is so easy!
Dough for Grilled Pizza

I usually double the recipe. It makes 3 medium or 2 large pizzas. After I have it all spread out, I add my favorite sauce. I actually use Hunts canned spaghetti sauce.
Grilled Pizza Ingredients
Then I added some shredded mozzarella. I add chopped red pepper, chopped basil leaves, diced marinated artichoke hearts, and feta cheese. The Neapolitan brand artichokes are my favorite.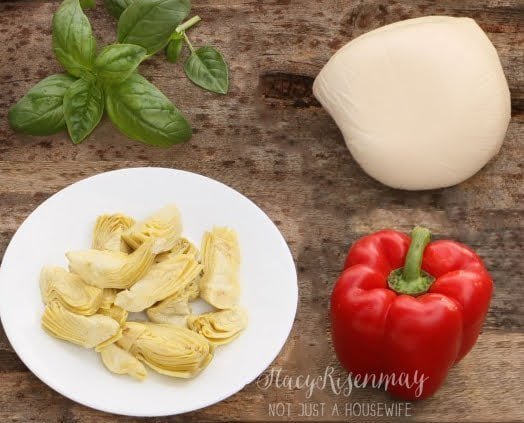 To help the basil not get burned and crispy, I add more mozzarella cheese to the top. Plus, who doesn't love extra cheese?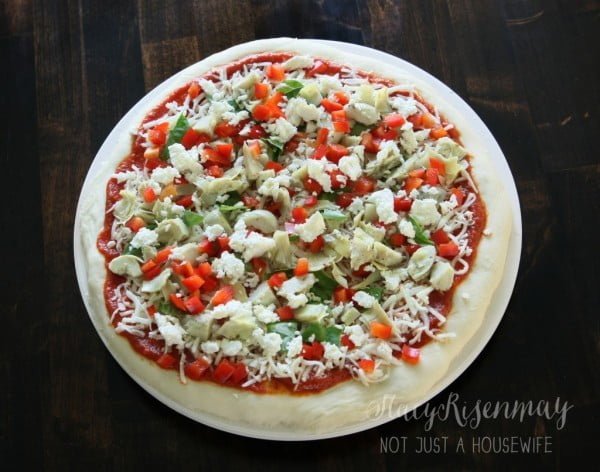 This is where my husband takes over. The grill is his baby 🙂 He pops the stones on the grill and lets it do all the work. Don't let the grill get hotter than 400 degrees and check it often. It will cook faster than your oven.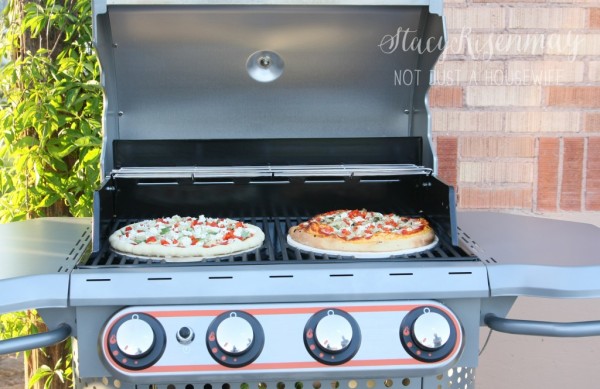 It was the best pizza I think we have ever made at home! It was cooked to perfection. And better yet, our house stayed nice and cool.
---
Convert your Weber Grill into a Pizza Oven with an easy kit.
Affiliate links for your convenience.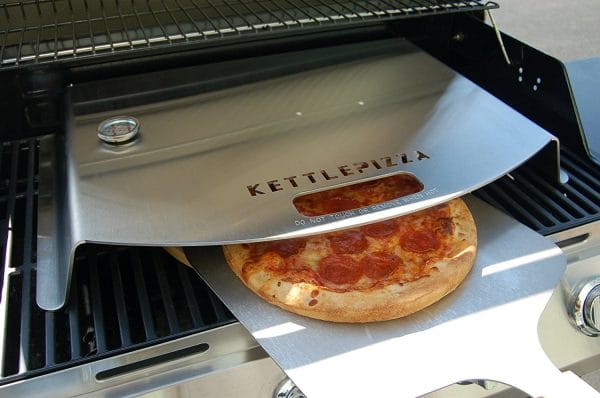 ---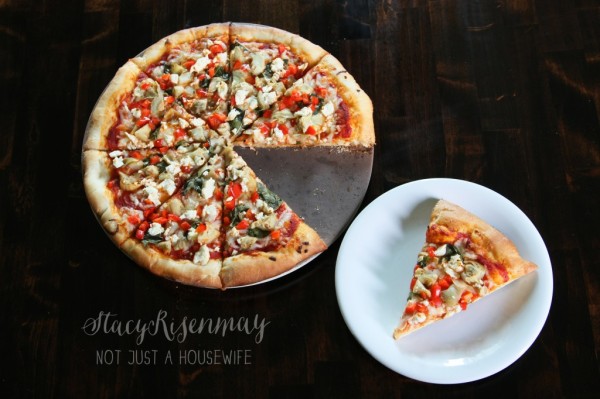 Have you ever tried grilling pizza? What are some of your other favorite things to grill?
When I am not cooking for my 5 hungry guys, I am usually found DIYing something. Here are a few of my most recent projects.
I revamped my tiny dining room.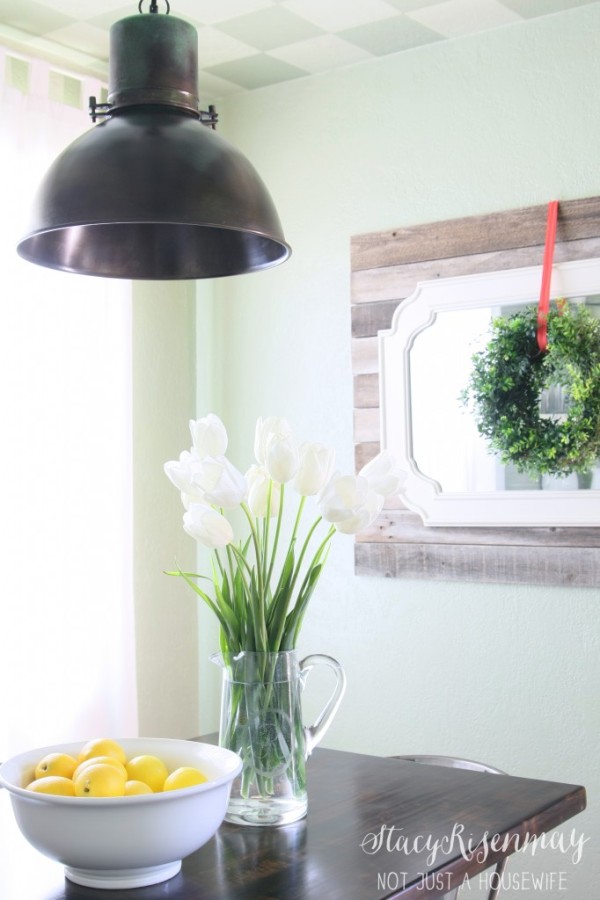 I built the corner floating shelves, and refinished the table. I even have a tutorial for the checkerboard ceiling!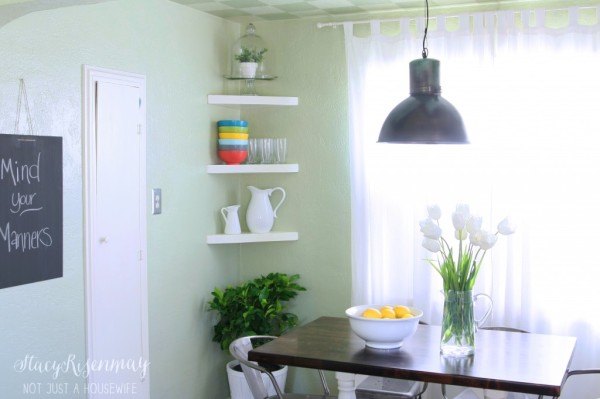 I revamped a side table that I built a few years ago. A tutorial on how to build one like it is on my blog too!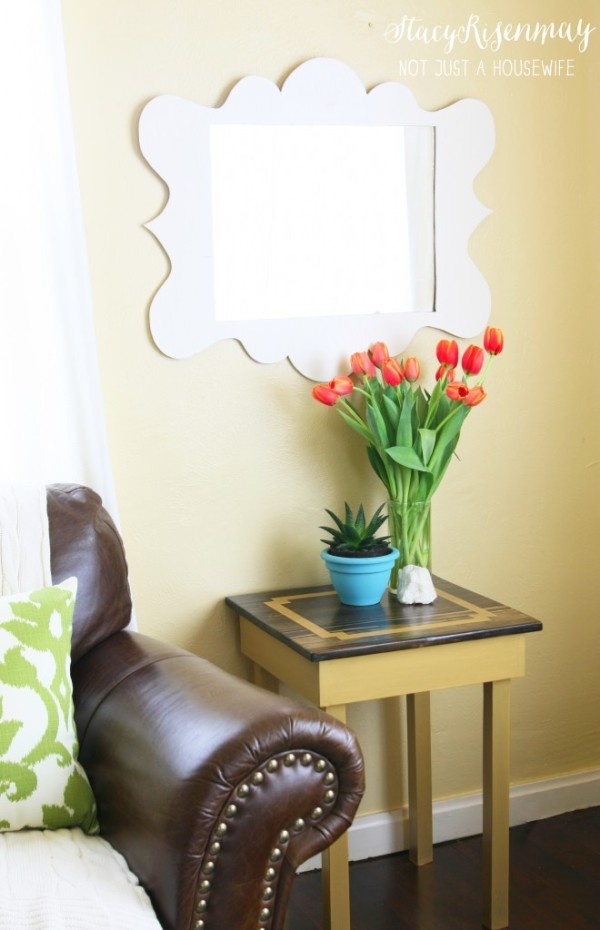 And I am working on putting the finishing touches on our new basement bathroom. Here are the shelves I built.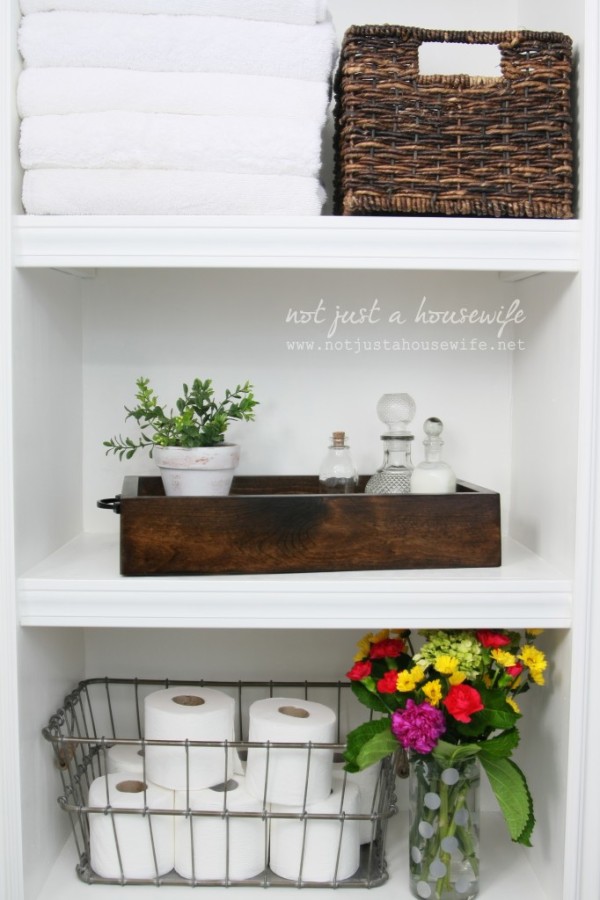 So stop by my blog for more recipes, some DIY tutorials, gardening, giveaways, and much more!