I've got a treat for you today! A GREAT Hamburger Patty Recipe!
Hamburger Patty Recipe
Who doesn't love a good hamburger? I'm not talking about one of those wimpy thin patties. With this hamburger patty recipe, it's all about a big fat juicy burger! It's BBQ season and we love grilling everything and anything, but we especially love our burgers! A few years ago, I started making up my own patties. I'll make up a large batch so I have several patties in the freezer for quick grabbing.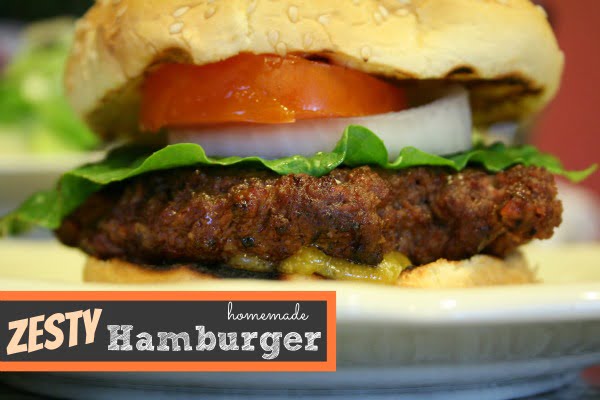 I used to make this recipe the quick way using meat loaf seasoning, but have since upped my game. I just upped it again when I got the opportunity to work with Kraft Zesty Italian Anything Dressing.

This stuff is a staple in my house since I use it in my Copy Cat Cafe Rio Chicken recipe. I knew it would be a great way to zest up my hamburger patty recipe! I wondered if it was just as tasty mixed with ground beef. And it WAS!
I have also been known to use my BBQ rub to season the ground beef before shaping into patties too. I've got a couple to choose from. My Steak Seasoning Dry Rub is good and so is my Carribean BBQ Rub.
How to make a Hamburger Patty
Gather your Supplies:
2 Salad Plates
several squares of waxed paper – These waxed paper sheets would be great! (affiliate)
Place one waxed paper square over one salad plate
Place your formed ball of meat in the middle of the plate on top of the waxed paper
Place another square of waxed paper over the ball of meat
Use your second salad plate and place it on top, then press evenly and slowly.
That's it! Now you have the perfect patty.
These are SO easy to make, which makes it simple to make up a large batch in little time. Having these ready to grill when I'm ready is so convenient.
If I'm not grilling right away, I'll fold them up in the waxed paper and stack them into a freezer ziplock baggie, and place them in the freezer.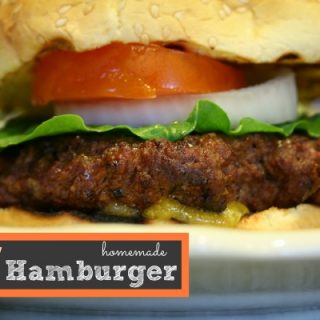 Hamburger Patty Recipe
Prep Time: 15 minutes
Cook Time: 10 minutes
Total Time: 25 minutes
Ingredients
2 pounds ground beef or turkey
1/4 lb breakfast or Italian sausage
1/4 cup panko bread crumbs (or any crushed bread crumbs)
1/4 cup Kraft Zesty Italian Dressing
1 tablespoon Worcestershire sauce
2 teaspoons garlic (granules, powder or fresh)
1 Tablespoon Mesquite seasoning (or a dash of each: paprika, chili powder, mesquite flavor)
2 tablespoons onion flakes or 1/4 cup finely diced onions
Instructions
Place all your ingredients in a large bowl. Using your hands (wash them first of course and take off your rings) Mix, mash, squeeze until well blended.
Grab a handful and roll into a ball.
Use the pressing method using 2 plates with waxed paper between the meat and plates. (plate-waxed paper- meat- waxed paper- plate)
Press your plates together making your perfect patty.
Notes
Share! But share the correct way.
Please do not post the entire recipe on Pinterest or any Facebook page. Proper sharing is an image with a link.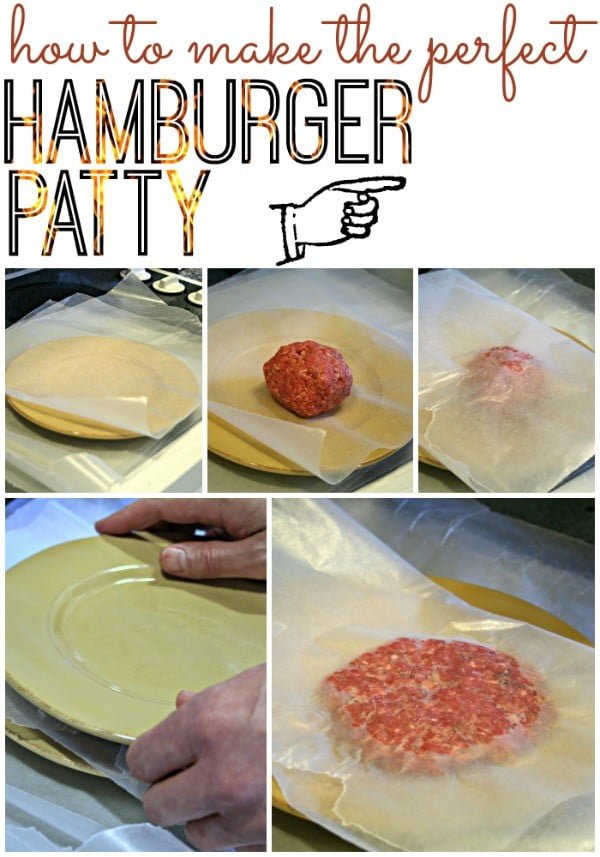 ---
More BBQ Favorites!
BBQ Rub Recipe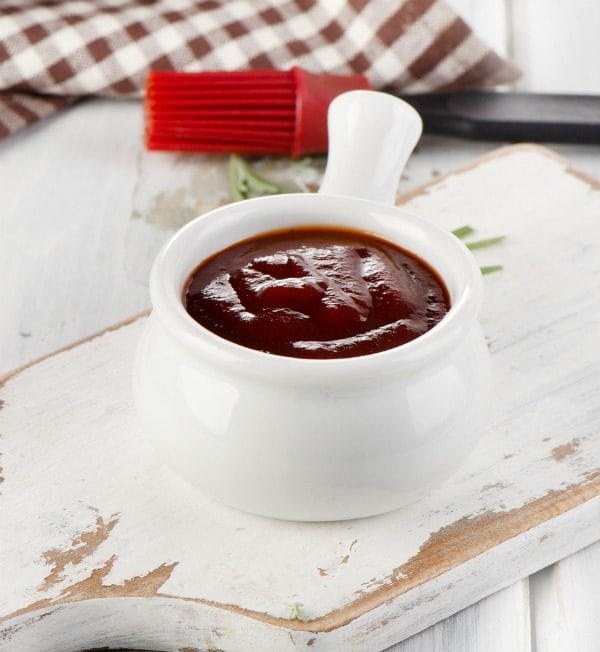 BBQ Sauce Recipe with Coffee