I think you'll find my Hello Fresh Meal Delivery review useful. This is NOT a sponsored post, however, I am using affiliate links to Hello Fresh for $40 off your first meal!
Hello Fresh Meal Delivery – An Honest Review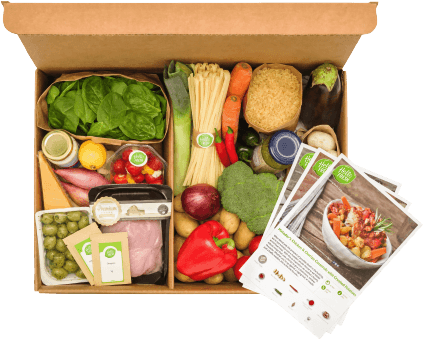 Because this past year presented several challenges, cooking a healthy dinner became more difficult. It was just adding more stress and who needs that, right? When I was visiting a girlfriend this past summer, she received a delivery full of food! Her's came from Sun Basket, which I learned focuses on organically sourced menus and also offers vegetarian, gluten-free or paleo. She loves them!
I shopped around and decided to give Hello Fresh a try and if the concept worked for my family, I'd also look into Sun Basket too.
I chose 3 meals a week for 4 people and it costs me around $120 a week for enough food for 12 meals. There are only 3 of us, but one of them is a 17 year old boy. Enough said. I think it's a good price for the convenience of having everything I need and to have it delivered to my door. I don't even have to grocery shop!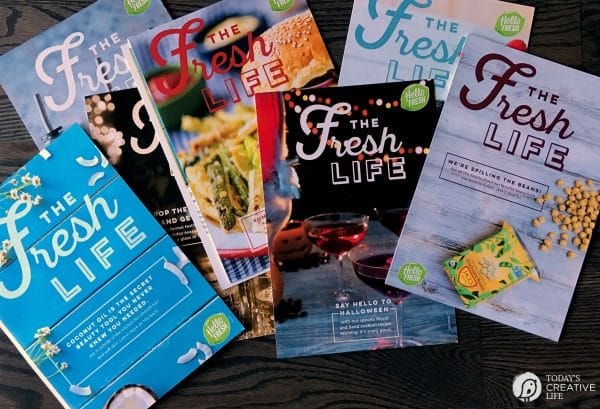 The box arrives on Monday morning packed tightly with ice bags to keep everything cold until you arrive home. Each meal is neatly packaged in its own box that easily slides right into your fridge. All the meat is separated from the boxes packed between large ice packs.
Everything you need is in the box, except for staples that most kitchens keep on hand, like olive oil. You'll need a lot of olive oil.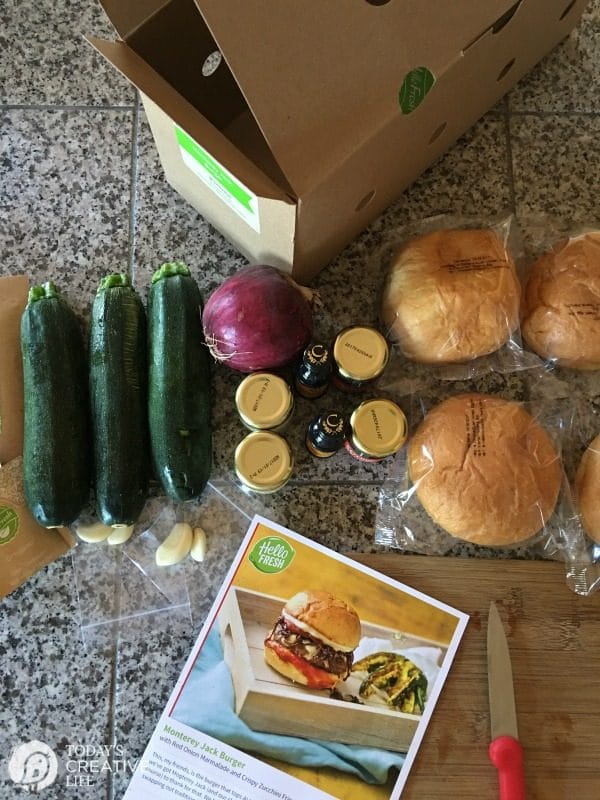 I always pull everything out and use the box to dump any garbage created from the recipe.
All recipes come with step by step instructions. I have found all of them really easy to follow, except for the Jamie Oliver ones. It could just be a "too many cooks in the kitchen" thing, but I found his hard to understand. But they were still tasty!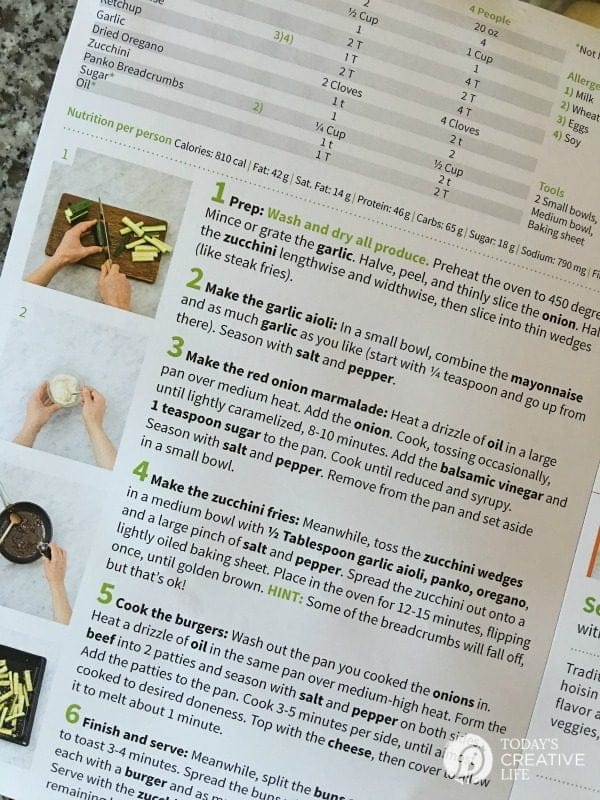 It's kind of like a mini cooking lesson with each recipe. I'm learning how to time the finished product by following their instructions. Everything all comes together usually within 30 minutes.
The biggest surprise is that my son suddenly LOVED helping in the kitchen. He was more than eager to make dinner (that alone is worth the cost) and he loved trying new recipes. I think it's because it comes in a "package". You know how teens are…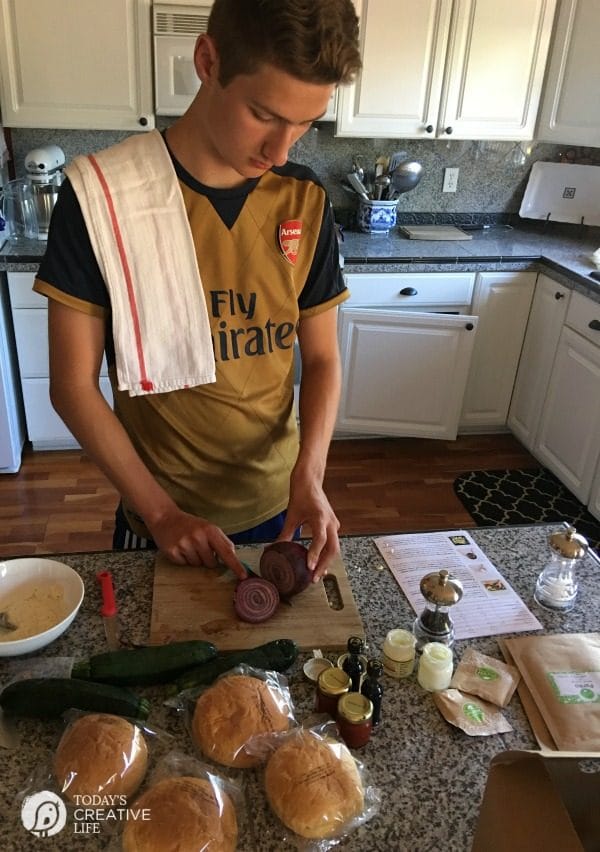 The only thing he didn't like, was a rosemary steak recipe, but my husband and I loved it. This is teaching him life skills that will help him forever! He's also learning how to whip up a quick aioli and how to season. Letting Hello Fresh teach him how to cook is going much smoother than when I'm teaching him.
They always offer a code for my friends to receive a discount, so I'm sharing it with all of you!

This was not a sponsored post, however, I do offer my referral link to Hello Fresh to receive $40 off your first meal. This offers my family a discount for one week. Thank you for your support.
If you want to create your own cookbook with all your favorite recipes, you would also love this Family Recipes Cookbook Generator.