This was our 2nd trip to Zion. We LOVE hiking Zion! What did we ever do without smart phones? Seriously. While traveling my way around Utah, I have been given a new Nokia Lumia 900 Windows Phone and I've used it to text my sister over and over to let her know her daughter was still safe with us, but most importantly, I used my Window's Phone to navigate and to find what we needed.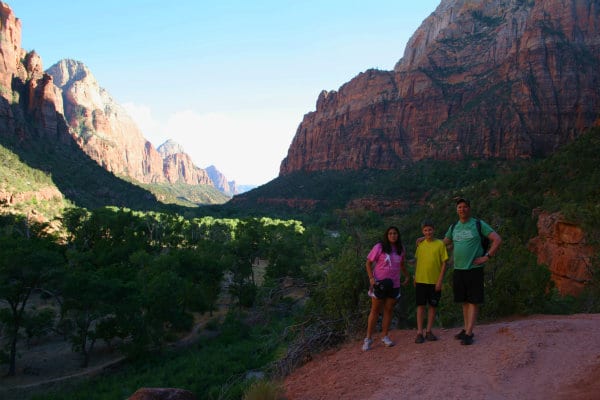 Whether it be a restaurant, or where the nearest Starbucks is (there are none in Zion) I was able to find what we needed quickly which helped our vacation run very smoothly. So far, the Local Scout feature is my favorite. Simple, quick and easy. It uses the phones navigation to locate your position and brings everything you may need in that location. Even entertainment. I love seeing what's going on in different cities.

The Local Scout is one of my main tiles on my main page. Simple and ready when I need it.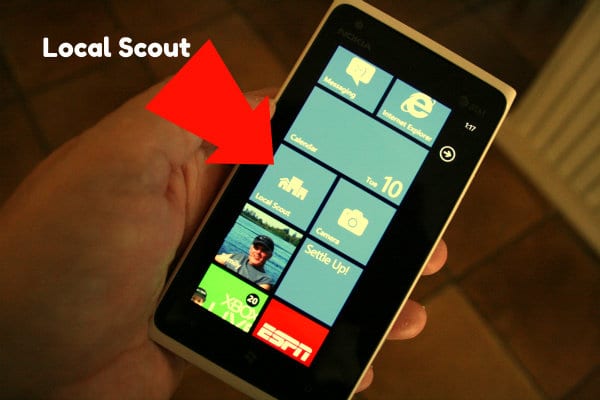 We used it all up and down the freeway to find whatever we wanted. I loved being able to tap the top map which then expanded with directions. Did I mention how SIMPLE? It made it pretty darn easy to find our hotel when we arrived in Springdale. (Cutest little town at the base of Zion)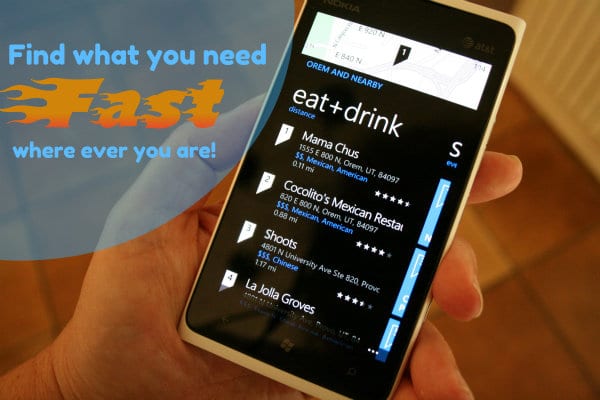 We used all our extra time we saved getting in one more hike before sunset………..then we used the feature to find dinner.
I should suggest an app for hiking attire in water. While hiking "The Narrows" in chest deep water…….one should learn not to wear a white tee and khaki shorts with black undies. I really should have just held out a tip jar.
Now that I'm back at my sisters home, I've used it to find a place for a pedicure………all that hiking took a toll on my feet!
How do you find your way around a new town or city?
Disclosure: I will be reviewing the new Nokia Lumia 900 Windows Phone the next 3 months and telling you my thoughts and opinions. I am being compensated for this review, however all opinions are mine and all mine!