Bring the Holiday Spirit into Your Holiday Cleaning Routine with Mrs. Meyer's + Grove Collaborative
Keep reading to find out how to get free Mrs. Meyer's Cleaning products!
Holiday Cleaning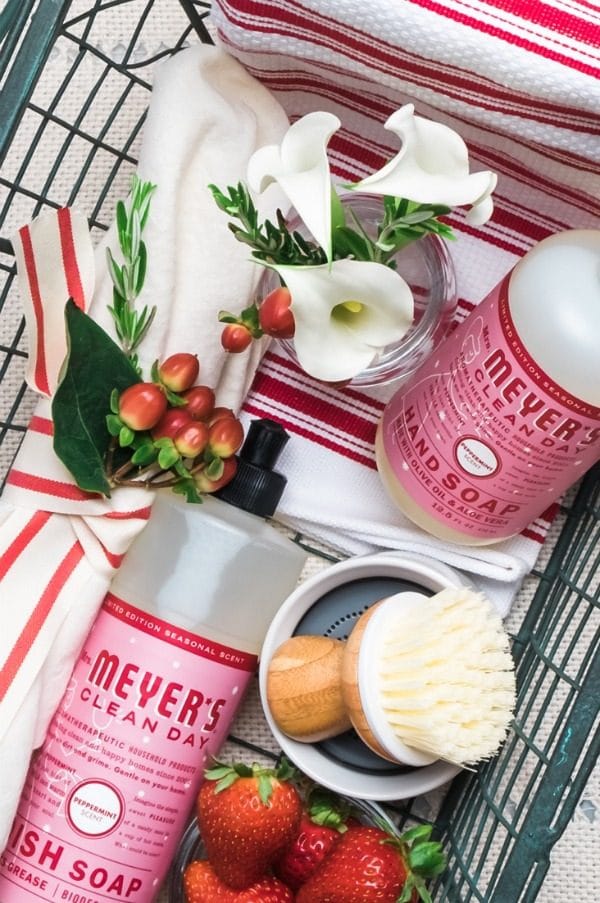 I'm so excited for holiday decorating this year. We've completely repainted the main floor and we've also had the most beautiful hardwood floors installed. I cannot wait to start nesting! We won't be able to move anything back into the house until this weekend, so in the mean time, I am cleaning, cleaning and cleaning! There was quite a bit of dust and as careful as they were with dust containment, my cupboards, light fixtures and some walls still need a good wipe down. Not to mention all the dust that settled on the counters! I am reaady for some holiday cleaning!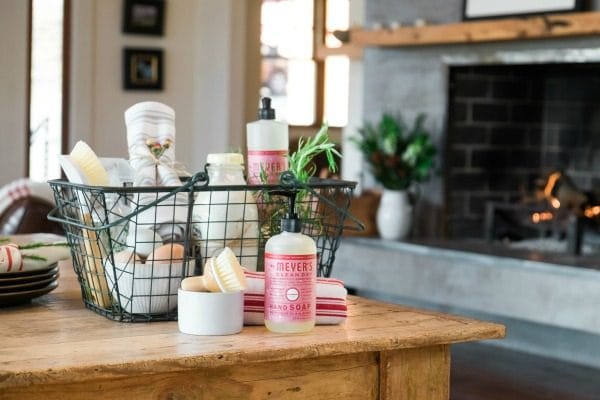 To get myself motivated, all I need is one of my all time favorite cleaners! I have adored the Mrs. Meyer's brand for years and I love getting their seasonal scents.
Get the Products for FREE!
This year, Grove Collaborative treated us to a new Mrs. Meyer's Holiday Set — and they want to send one to you for free, too! (click here)
The set includes:
Mrs. Meyer's dish soap
Mrs. Meyer's hand soap
Grove Collaborative Bubble Up
Now that I can actually cook int my kitchen again, I'm kinda excited about the Bubble Up. I love the wood handle. It's fun to pump the dispenser and make lots of bubbles, and the brush is easy to hold when you're really scrubbing baked-on cheese off that casserole dish.
The Grove Collaborative kitchen towel gets the counters and sink sparkling clean. I love the modern farmhouse style. I have lots of other kitchen towels, but this one is so absorbent and durable.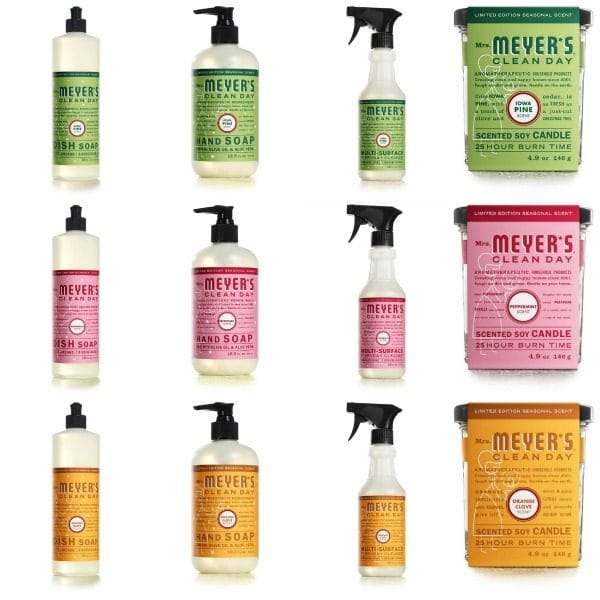 It's all about Peppermint once Thanksgiving is over and it's ridiculous how excited I am to set the Peppermint hand soap in the bathroom for the holidays. Please tell me I'm not the only one who gets excited about wonderful products! The soaps also come in Iowa Pine and Orange Clove, which are also delicious smelling!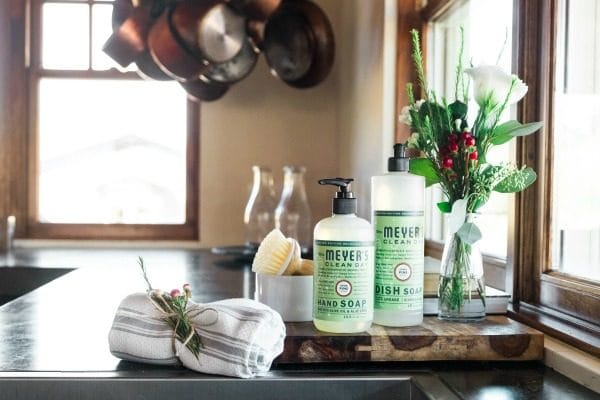 If you're not familiar with Grove Collaborative, it's a subscription service that makes creating a healthy, beautiful home effortless and affordable. I can choose my favorite products from brands like Mrs. Meyer's, Seventh Generation, and Method, and Grove delivers them (carbon offset) right to my doorstep, on my schedule.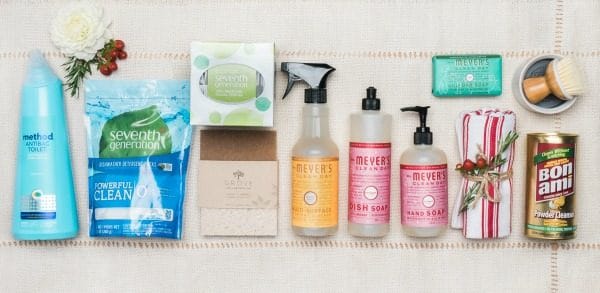 Here's what I've discovered after using Grove: I get to choose the products I love and try others, all without leaving the house to shop for them.
When you sign up for Grove Collaborative using my link [Click right here!], you'll get the Mrs. Meyer's Holiday set for free + free shipping. If you're already a customer, you'll get 50% off the bubble up. Don't forget to sign up for the free VIP trial, too. Not only is the free shipping amazing, you'll get perks like free gifts, price matching, and personal customer service.
Grove only has a limited number of sets available and the offer ends November 15, so grab yours now! Here's how it works:
1. Sign up for Grove Collaborative here . You'll receive the Mrs. Meyer's offer for free when you sign up! If you're already a customer, you'll receive 50% off the bubble up.
2. Answer 4 quick questions about your home that Grove Collaborative will then use to customize your first basket — this takes under 30 seconds!
3. Once you've answered the questions, you can finalize your basket of products to suit your household needs by adding or removing items.
4. To receive this offer, your order needs to be a minimum of $20. Choose the combination of products and scents you love and receive in your first box.
5. You made it! Click Finish & Pay and place your order.

Links provided are affiliate links. This cost you nothing extra, but if you do decide to purchase, I do receive a percentable of the sale! Thank you for your support.