Ah, decorating. It's one of the main reasons I started this blog. I love creating a creative space, I love seeing how others create creative spaces. A room is never finished in my home, it's just always evolving, changing, updating.
Holiday Entertaining | Creating Additional Seating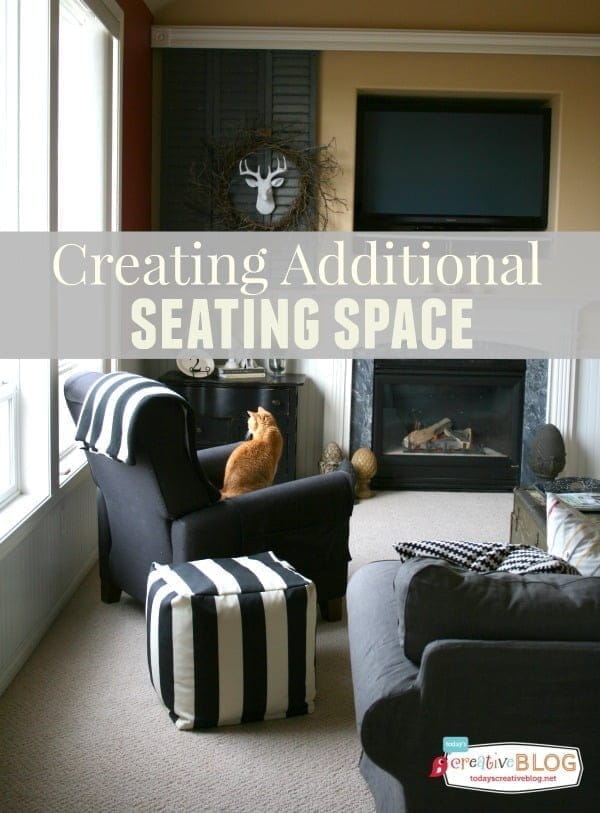 I've been wanting to paint for the last gajillion months, but I have a perfectionist husband who insists on painting himself. He's a really really good painter……but it takes FOREVER! I envy these people who just decide to paint on a Saturday…… We had last painted when the Mediterranean colors were hot! We had even hired a color expert from Devine Paint to help since I was having a hard time getting just the right tones. Well……now I want something more neutral. We'll see where it takes me. I've been collecting gray paint color tips for over a year. But for now……I embrace it and live happily in my space.

Last year around this time, I purchased new furniture. I not only wanted to update my furniture, but I wanted to create more seating.
As one of the Wayfair Homemaker Bloggers, I was challenged to incorporate a couple of poufs into my decor. EASY! They have SO many wonderful Poufs to choose from.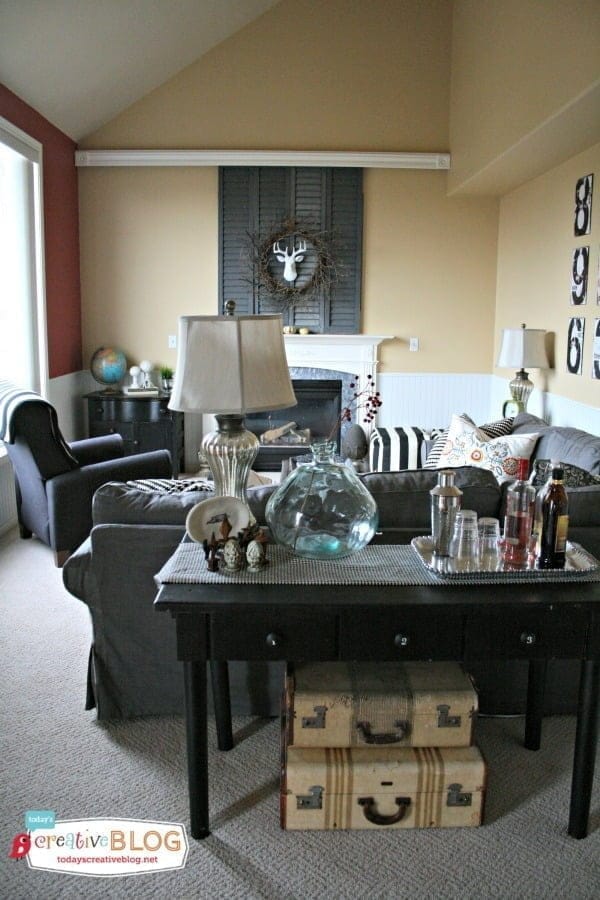 I knew I wanted something that could be used in my family room for holiday entertaining, as well as the daylight basement "teen hangout".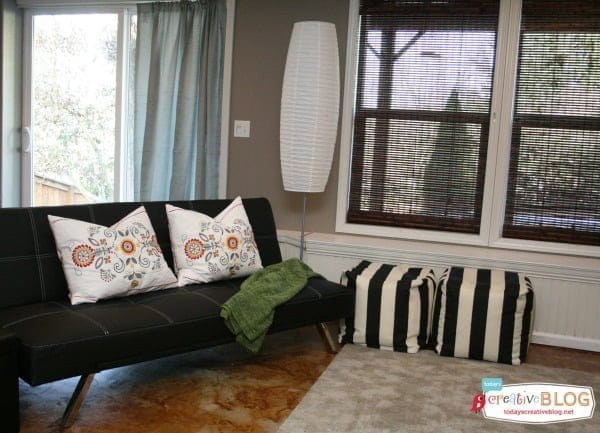 When I saw these cabana striped poufs, I knew they had to be mine. I love the bold stripes and they come in several fun colors!
They are versatile and so easy to move. They keep their shape and are pretty comfortable to sit on or use as a side table or ottoman.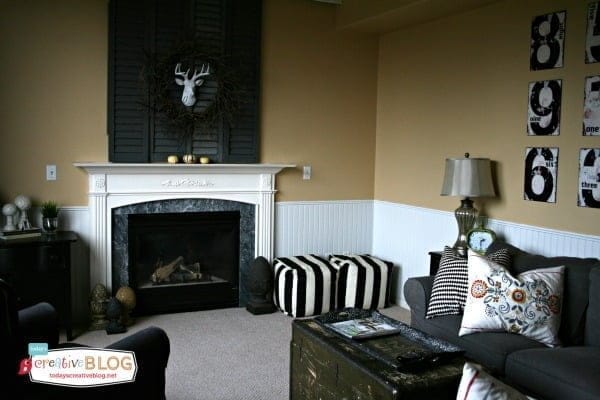 I can just tuck these over in the corner when not in use, but grab one quickly when needed. No need to drag a dining room chair into the room.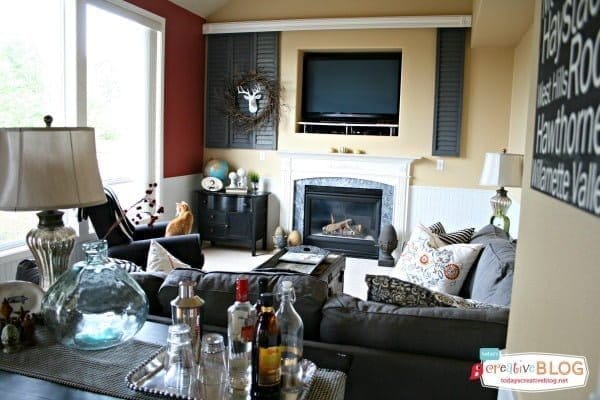 This room is our gathering space, which I love. It's not that large of a room, but it's comfortable by creating enough seating for small or large crowds.
Yes, those shutters slide to hide the ugly TV! My brilliant husband created a barn door type slider!
Follow Kim on Pinterest for more decorating inspiration.
Follow Kim Demmon (today's creative blog)'s board Decorating Ideas featured on Today's Creative Blog on Pinterest.

This is a sponsored post in collaboration with Wayfair.com. All opinions about Wayfair and it's products shared, are 100% mine.