Come find out what happens when 8 bloggers swap outdated items for much needed makeovers in the Home Treasure Swap!
A while back I asked by the nice folks at Porch.com if I'd like to be a part of their Home Treasure Swap. I'm horrible at these, as seen with what I did with an item from another similar event.
It's not that I lack imagination, it's that I procrastinate. But I pulled it off and it was fun! I love to figure out how to repurpose items. See how I make patio lights from K-cups.
Home Treasure Swap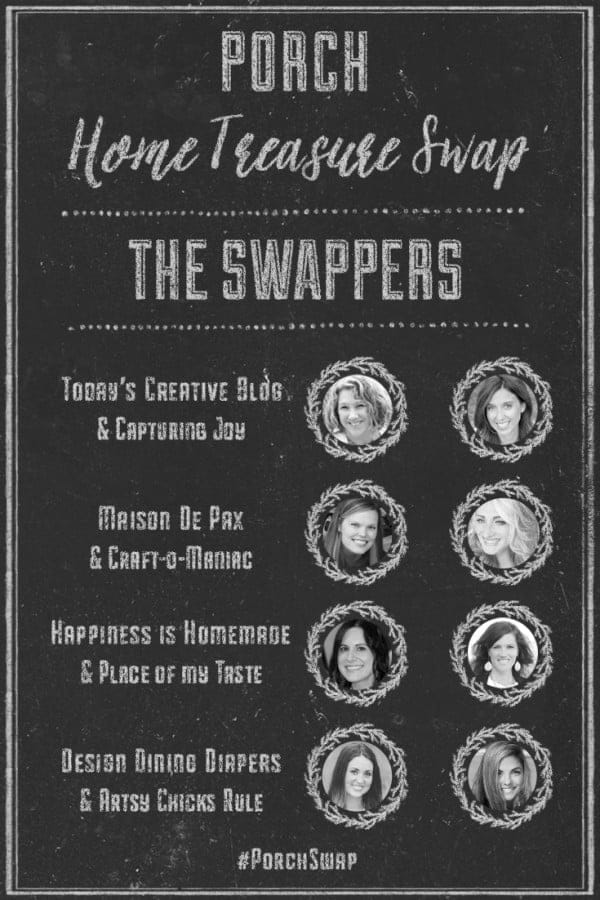 8 Bloggers played along. We were teamed up with one other blogger and my partner is Kristen from Capturing Joy.
Visit each blogger to see how they took on the Home Treasure Swap!
We had to find 5 items from our home and send them to our partner to find out what they could create with it. See what tacky items I sent to Kristen here. I think I kept my items pretty tasteful, but Kristen on the other hand really wanted to test my skills!
I was nervous to get my package and once it arrived, I had every reason to be! Kristen sent me some real doozies.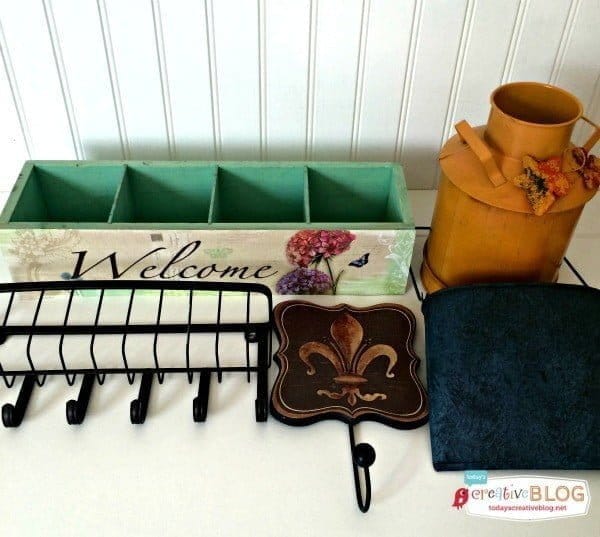 4 out of 5 were easy to think of ways to update and change, but one……… one was just too much of a 1979 throw back…..not enough paint in the world could help that old tin milk jug.
Item One – Wood Box
I started with the wooden box first. The size was good, the functionality was good…..the color and paper design were so not my style.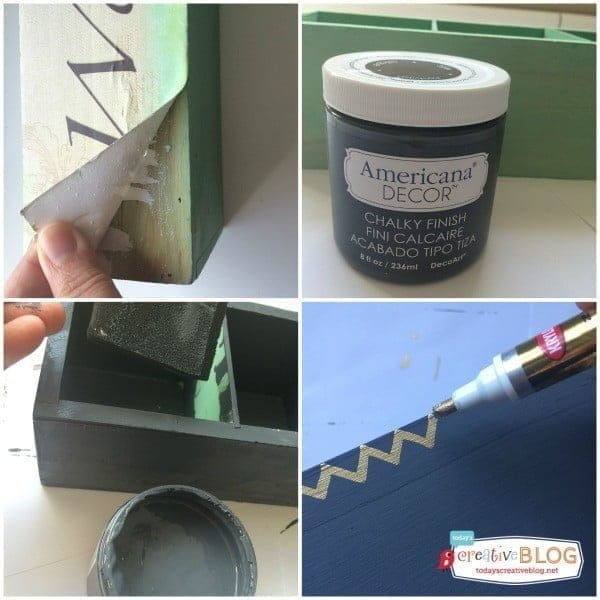 I tore the paper off
Chose a charcoal colored Chalk paint by DecoArt called Relic
Brushed on one coat, even over the paper that wouldn't come up and it covered well.
Used a Krylon Gold Leafing paint pen for my design.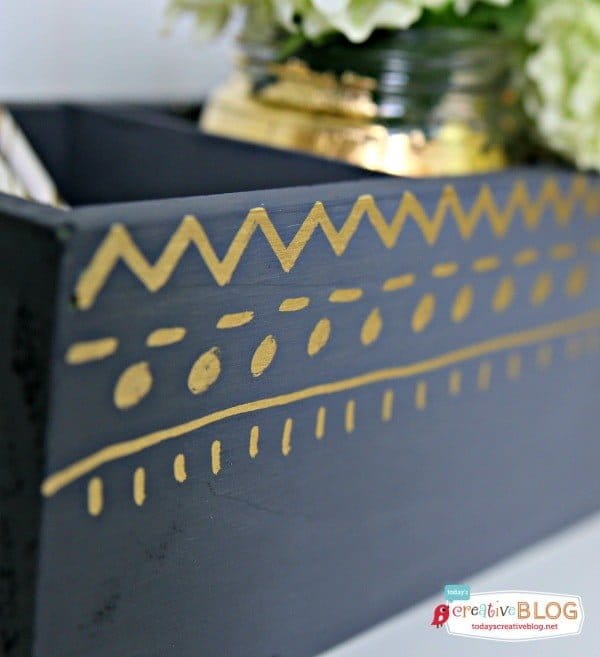 I was inspired by the Mud Cloth Designed Votives that Creative Contributor posted a few weeks ago and thought I'd try something similar. I loved the free hand approach since I can't even draw a straight line.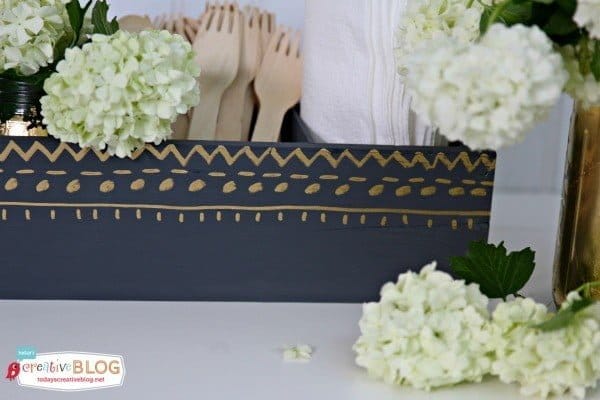 I'll use this box as some sort of an organizer.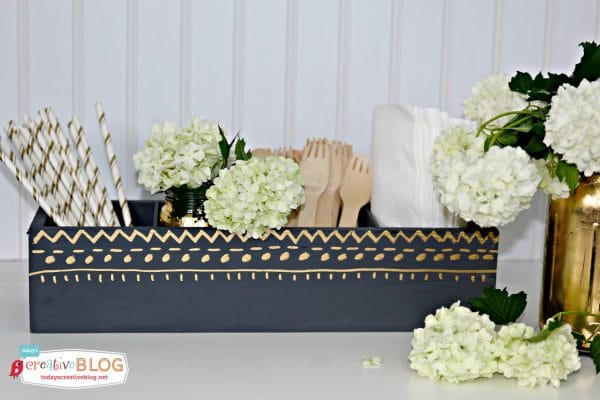 Looks pretty cute as a party organizer. I grabbed a few items from my Party Pantry and filled it up. It looks black, but it's actually a smokey charcoal. I'm loving it mixed with the gold.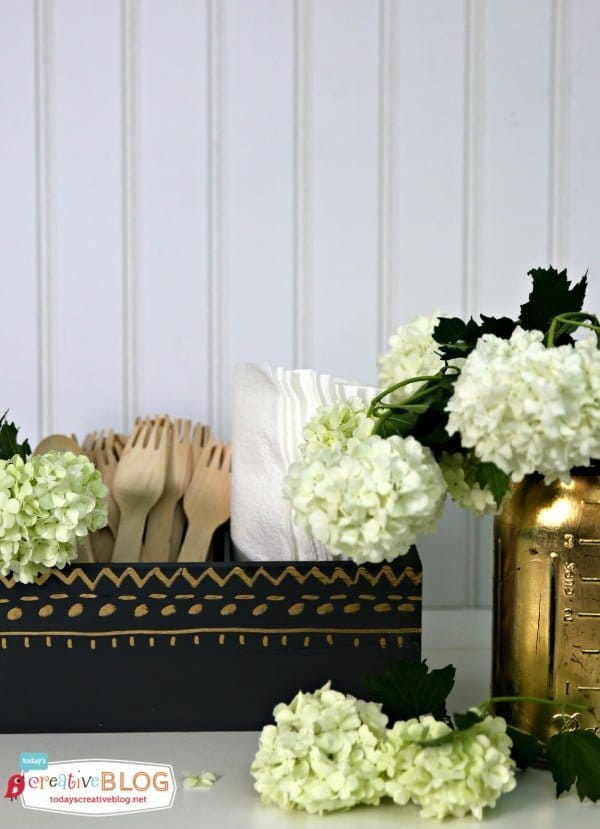 Item Two – Hook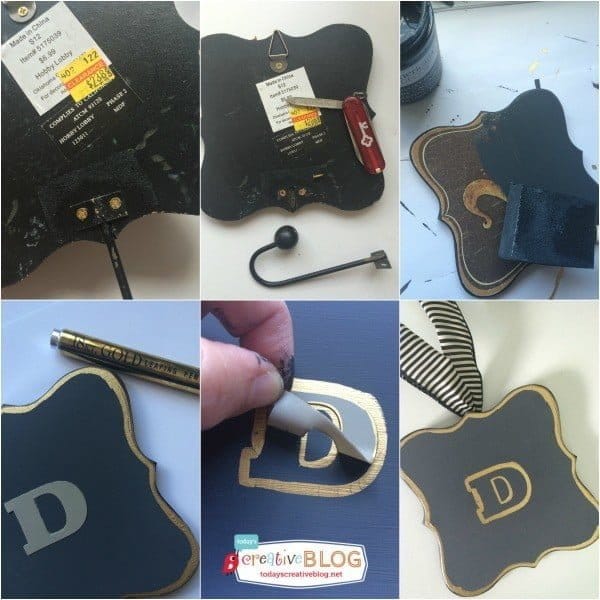 There was a time I would have LOVED this as is. I live Filigrees and hooks always come in handy. As much as I love Filigrees, I didn't want one on a plague. I also didn't want this as a hook, but I liked the overall shape.
I took the hook off.
Painted with the same Chalk Paint. That's the beauty of chalk paint. No priming. No sanding and usually one coat.
Outlined and created a monogram with the same gold pen.
I thought about writing WELCOME on it, but my hand writing wasn't the look I was going for. If it looked like Ali Edwards, I'd be all over it!
Using a sticker to trace is a great option. I used this same method with my Confetti Painted Mugs.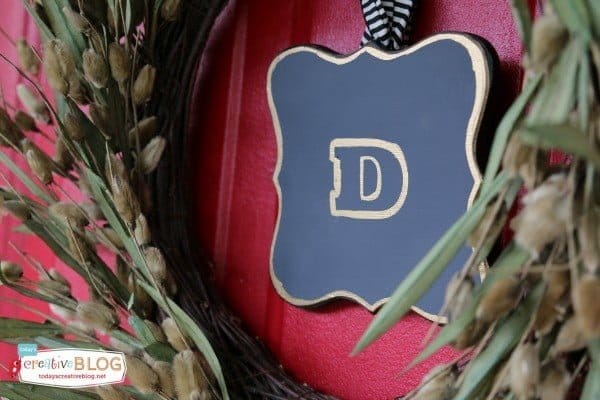 I grabbed an old wreath I hadn't used in years and created a spring time door in minutes and placing my new Monogrammed plaque right in the middle with cute ribbon.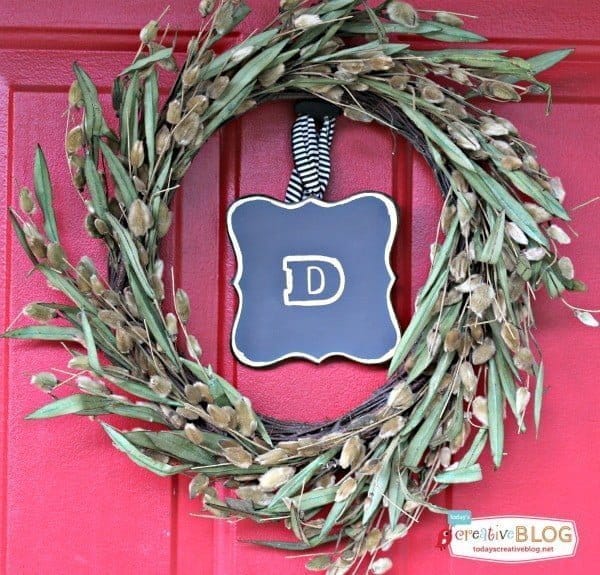 I think that will do in a pinch, bringing a little spring to my door.
Too bad my pots aren't flourishing yet. The petunia's were just planted 3 days ago……with a little time, they're going to be beautiful!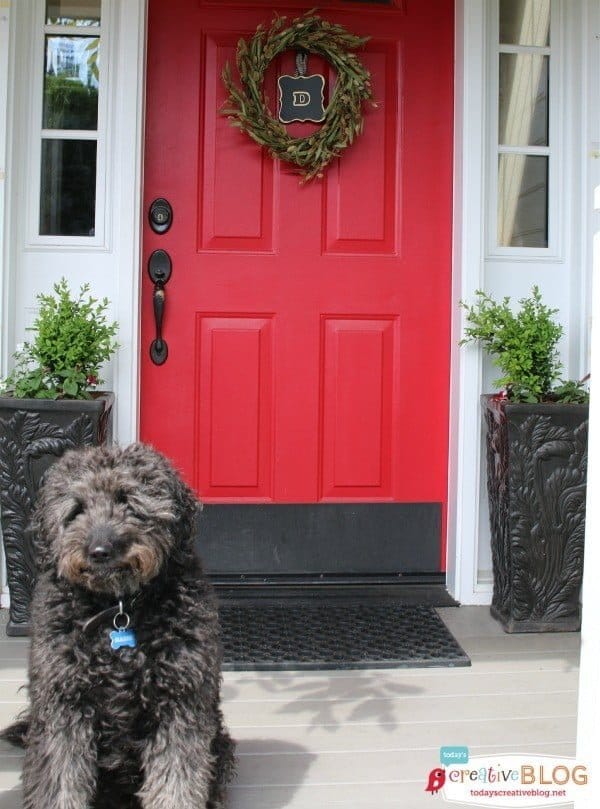 It would also make a cute little hanger to place on an inside door too.
Item Three – Basket with Hooks
This was fine as is.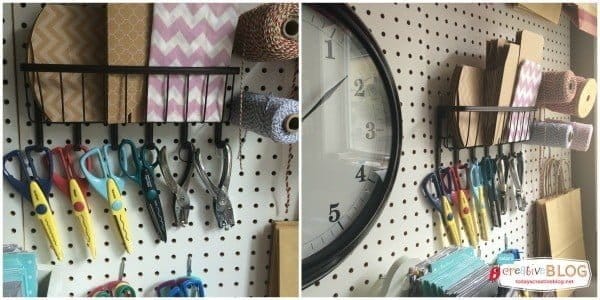 Great for a command center, or craft room. I hung mine on my peg board. Easy.
The harvest gold tin milk can will be taking a trip directly to the Goodwill and the tin pocket….. that's another one that could use a paint job.
There you have it! Now head over and see what I sent Kristen! I can't wait to see what she did with them.
What is Porch? We're the home network. What does that mean? Imagine Pinterest meets Linkedin for home improvement. Get quickly connected to BBB accredited professionals, browse over 130 million projects on Porch, and check out the Advice section for all things home and DIY.
This is a sponsored post by Porch.com – All ideas and opinions are 100% mine.