While I'm traveling to New Orleans (follow along using hashtag #TCBinNOLA), please welcome Alexis from Jaco'lyn Murphy as she shares this delicious Homemade Mimosa Sugar Scrub! We LOVE love love our sugar body scrubs around here!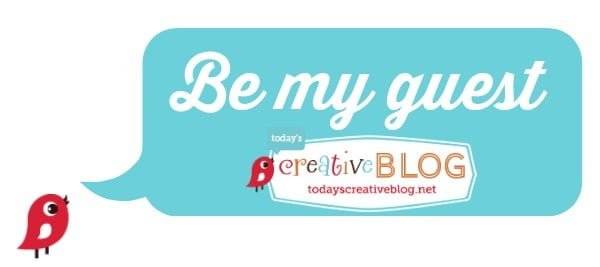 Homemade Mimosa Sugar Scrub
I think my favorite thing about Mimosas are the simplicity. A few ingredients pack a powerful punch.
What better way to "toast" to the sunny months ahead, than a Mimosa Sugar Scrub?(a perfect for Mother's Day which is right around the corner!)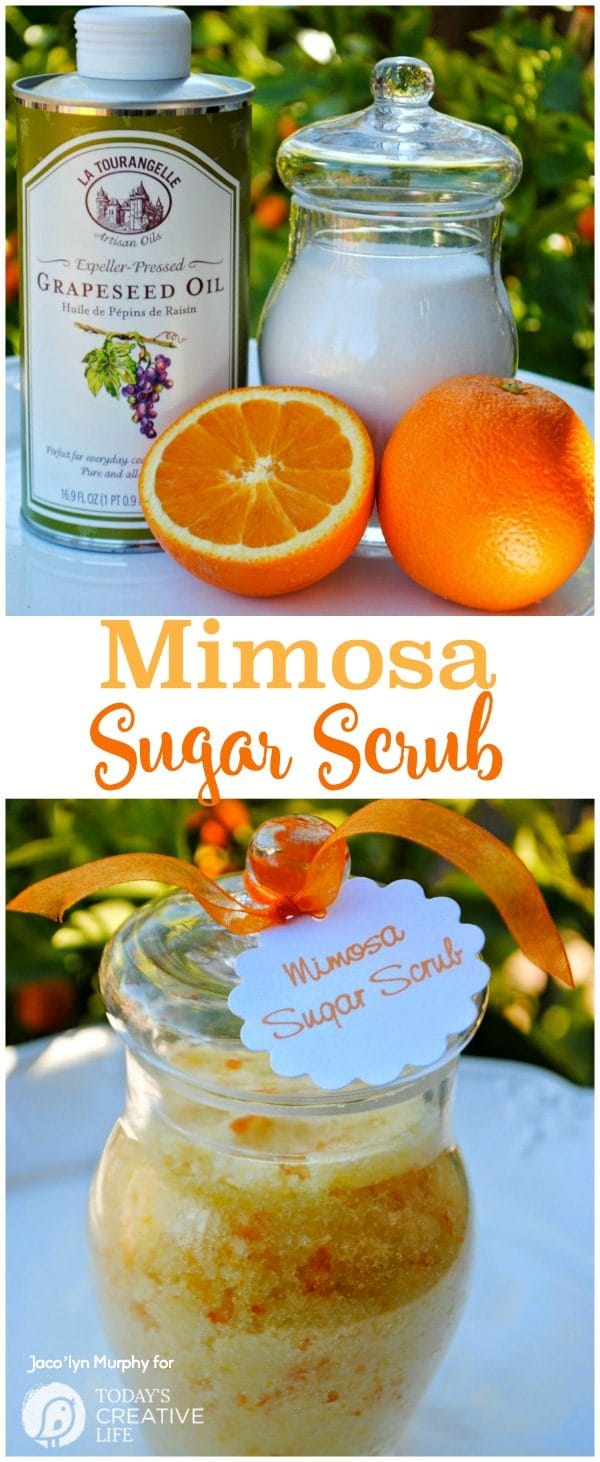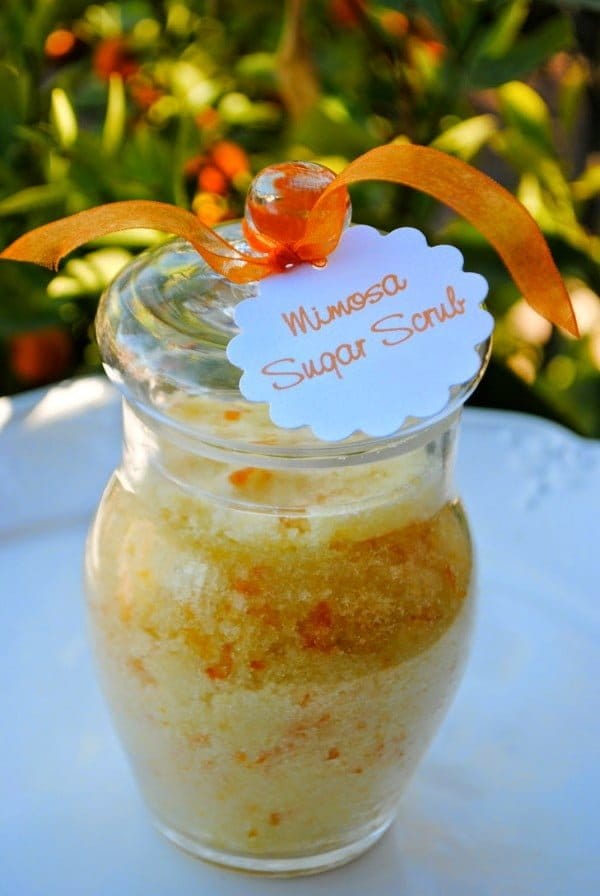 Sugar, Grapeseed Oil and Oranges are all you need…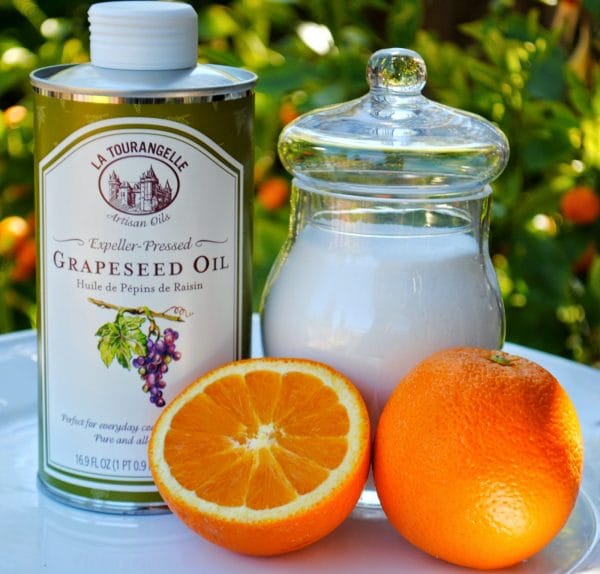 mix your oil and sugar…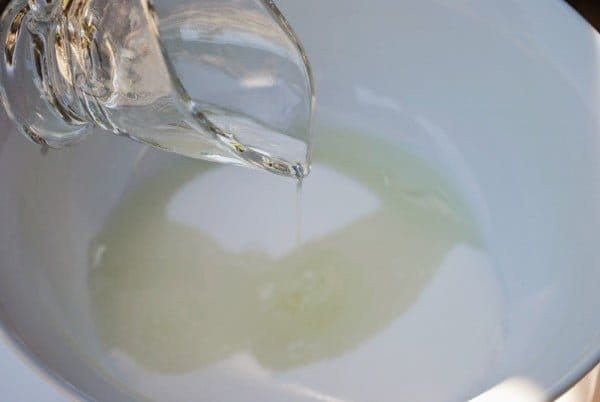 Squeeze…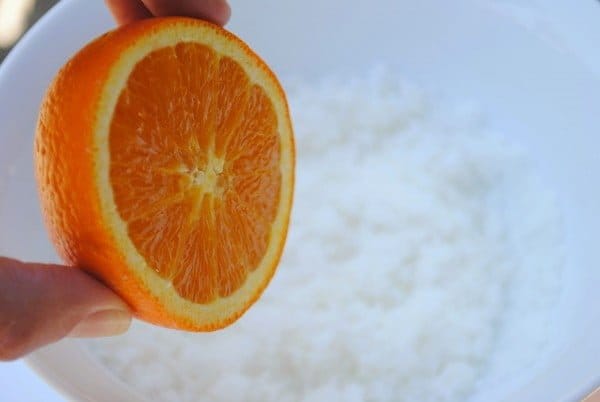 Grate…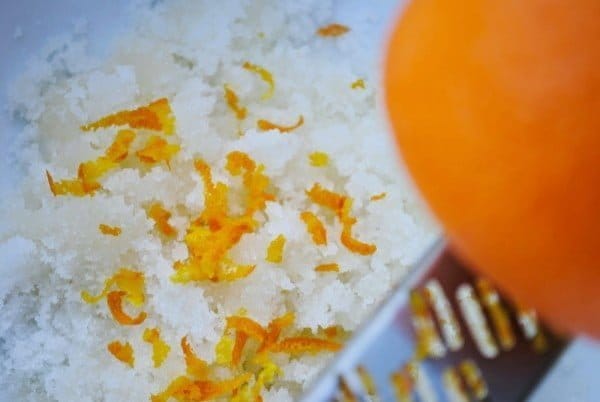 and you are ready to drink in silky smooth skin…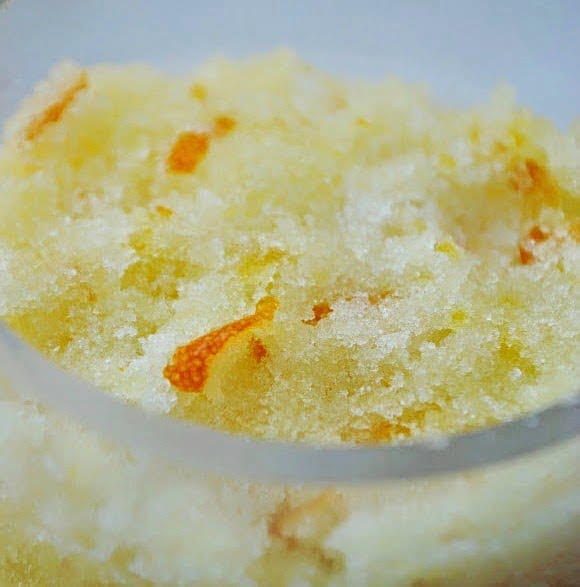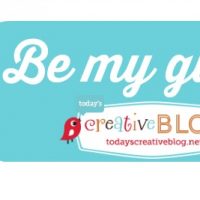 Homemade Mimosa Sugar Scrub
Ingredients
2 cups sugar
1/4 cup grape seed oil
(or any light colored oil)
juice of 1/2 large navel orange
zest of 1 orange. Mix all ingredients together (you can add more or less sugar/oil until you get the consistency you like)
Instructions
Mix all ingredients together in a medium size bowl.
It should last at least a few weeks in an airtight container kept in a cool dry place.
Notes
"Due to the water content in the orange juice, this product needs a water based preservative or else it can grow microscopic nasties that you would never see or smell, but they would be there. if you don't want to use a preservative, then it needs to be kept in the fridge and used in a week, then discarded."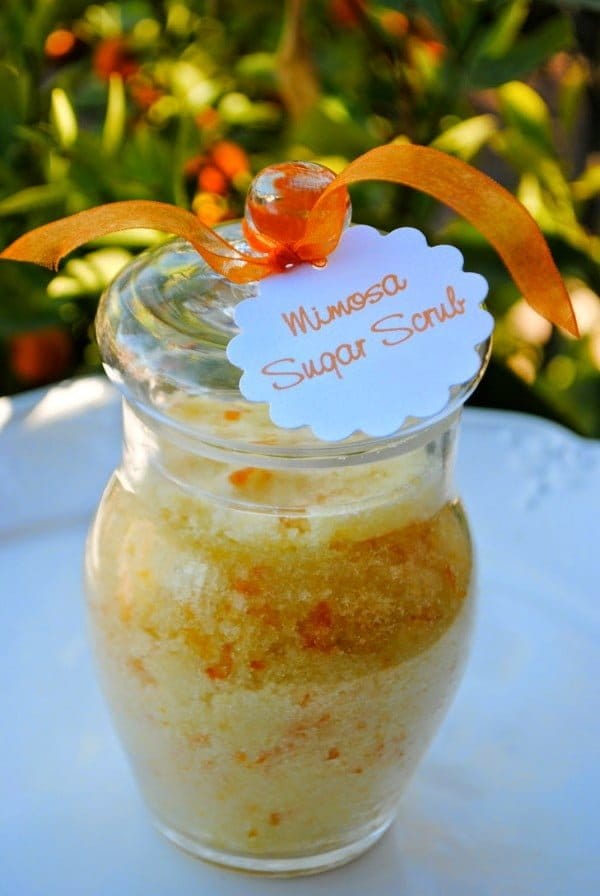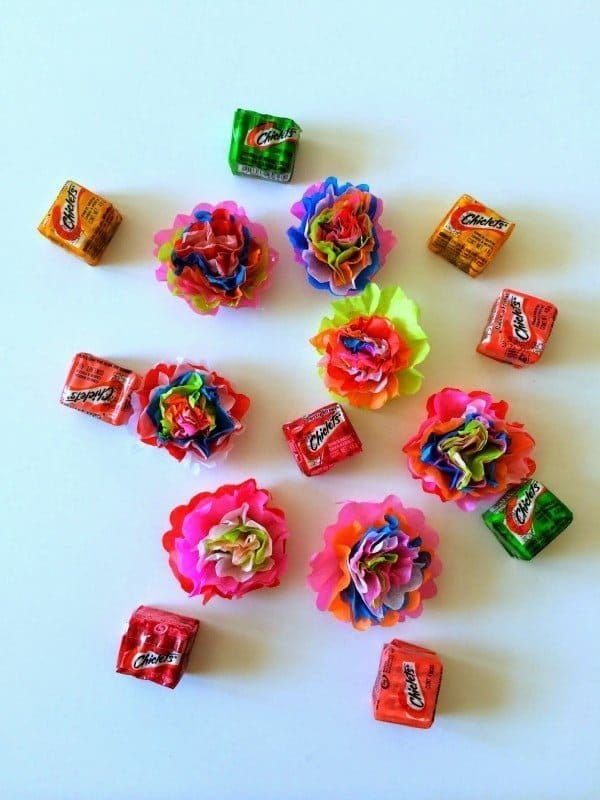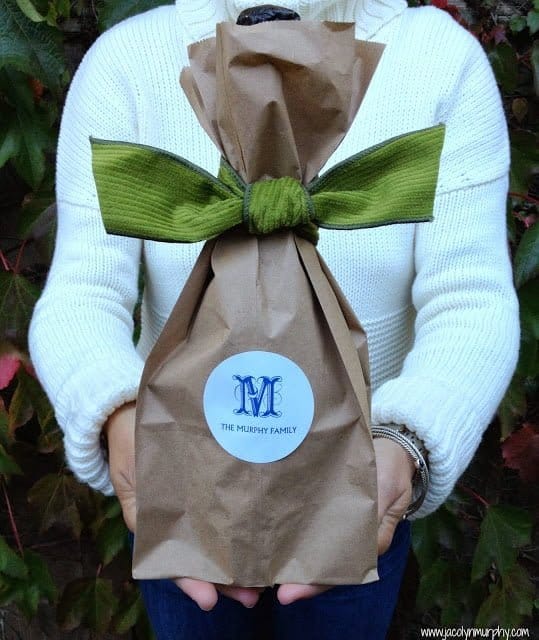 Follow her on Pinterest
Visit Alexis Murphy's profile on Pinterest.

---
More DIY Spa Recipes