While I'm away living it up in New Orleans (follow along with hashtag #TCBinNOLA), please welcome the talented gals from kojoDesigns. I love everything they do! They're going to show you How To Make A Balloon Chandelier, with will come in handy for party planning! Tabletop decor can be difficult for a party. After the party's over….. make these balloon boppers and let the kids to crazy!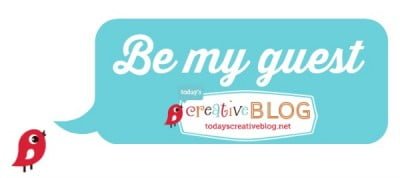 How to Make a Balloon Chandelier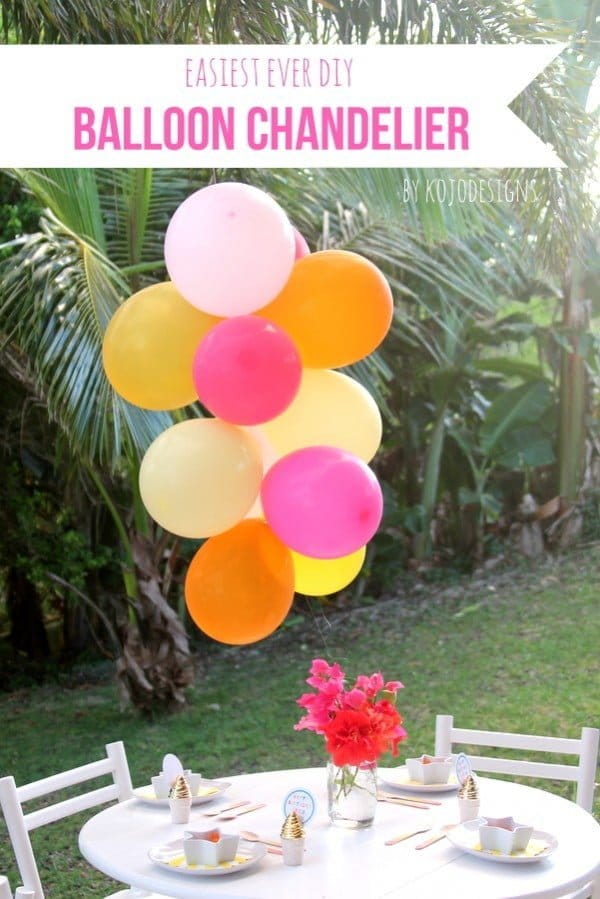 Hello friends! I am Kirstin, half of the sister team that blogs at kojodesigns, and I am thrilled to be here at Today's Creative Blog today.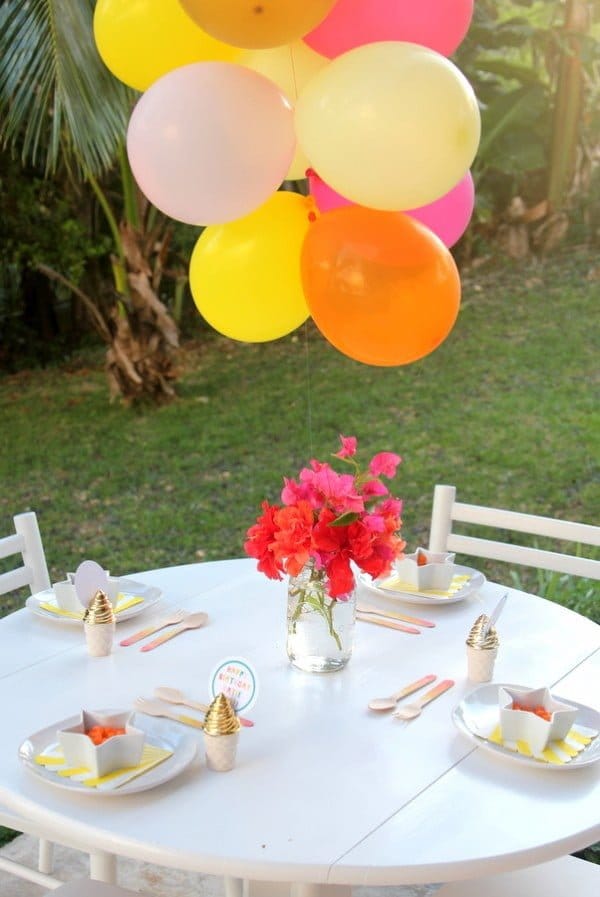 At kojo, we love luxe DIY (otherwise known as making up for our extra expensive taste with our DIY projects). This mini birthday party kid's table was both gorgeous and also so easy to put together. The watercolored bamboo silverware was a fun addition to this table setting, but the star of the show was definitely the bright balloon chandelier.
Making a Balloon Chandelier
Supplies Needed: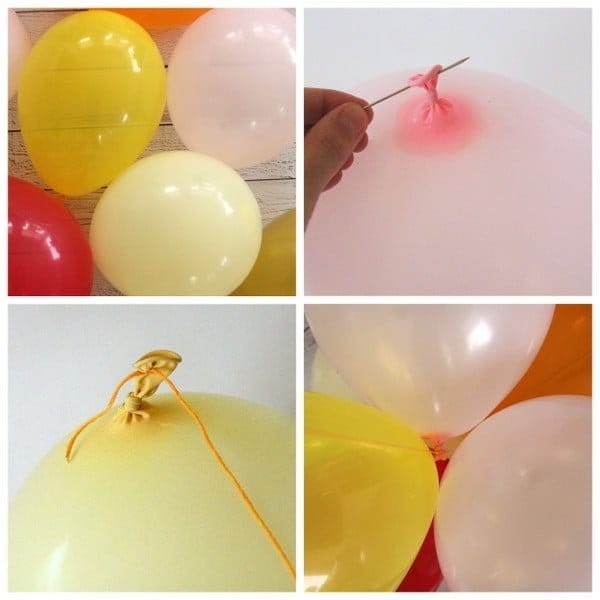 Even better, it is so easy to make. To do so, blow up a bunch of balloons in your party palette. With a needle and embroidery thread, string the balloons onto the thread.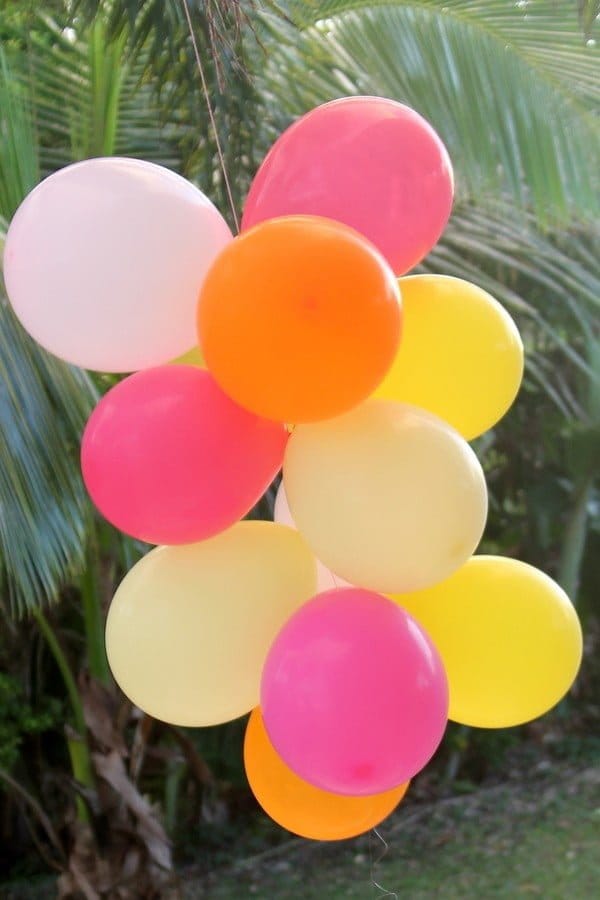 Pile the balloons closely together until your chandelier is full and complete.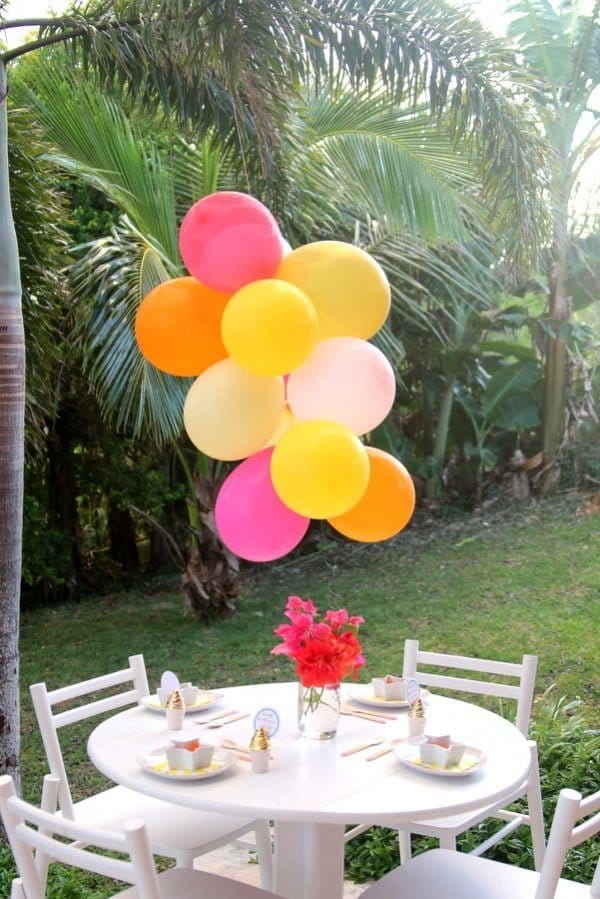 Pair with a simple table setting and you have the easiest kid's birthday set up ever.
Thanks again for having us! Happy balloon chandelier-ing, friends! And for more simple "luxe DIY" projects, including this DIY juice bar, these simple clutches, these easy metallic alphabet magnets, and this Sangria Bar Drink Station, come on over to kojodesigns and say hi!
---
Easy Party Ideas
Here are a few DIY easy party ideas. Party Planning doesn't have to be difficult!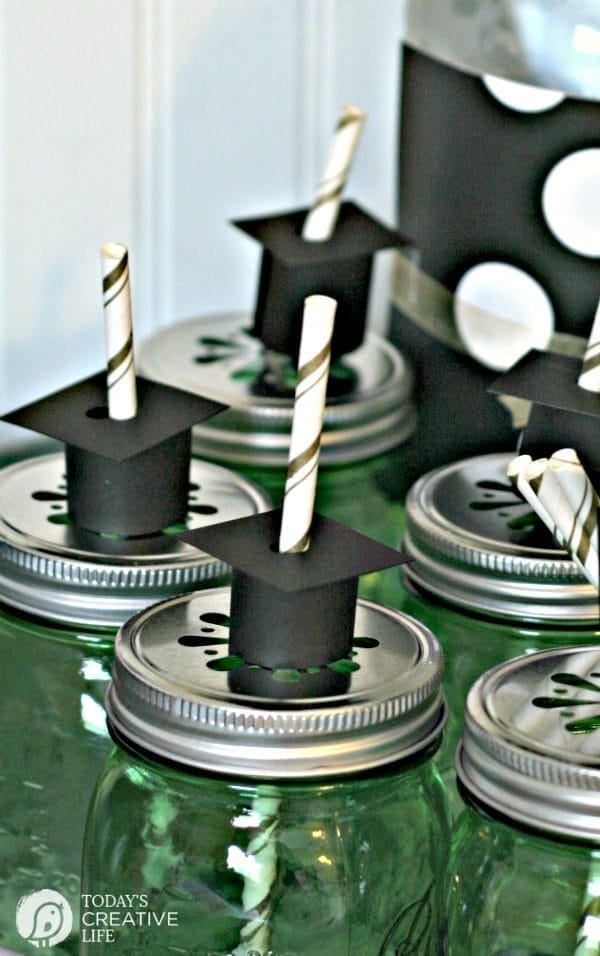 Grad Party Ideas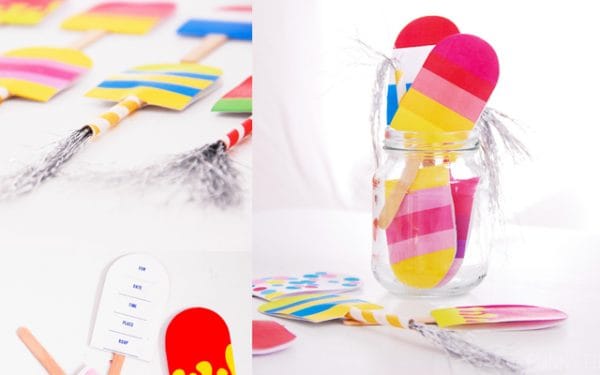 Popsicle Party Printables