Remember that amazing Easy DIY Mini Cake Stand that MelindaTomasello.com made earlier? Well, now she's showing us How To Make a Sandwich Cake. Yes, SANDWICH! It's not a cake! Think of it as a Savory Cake! Time to celebrate!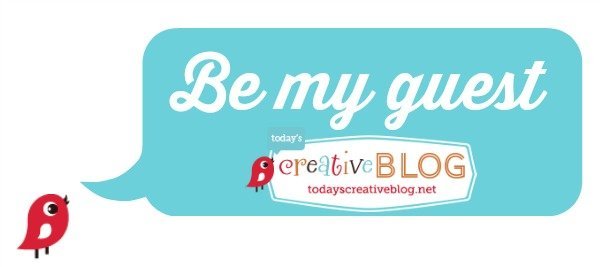 ---
How To Make a Sandwich Cake
On my last post on Today's Creative Life, I shared how to make a mini cake plate and now I am going to show you how to make a sandwich cake. These fun festive mini sandwich cakes so perfect for baby and bridal showers.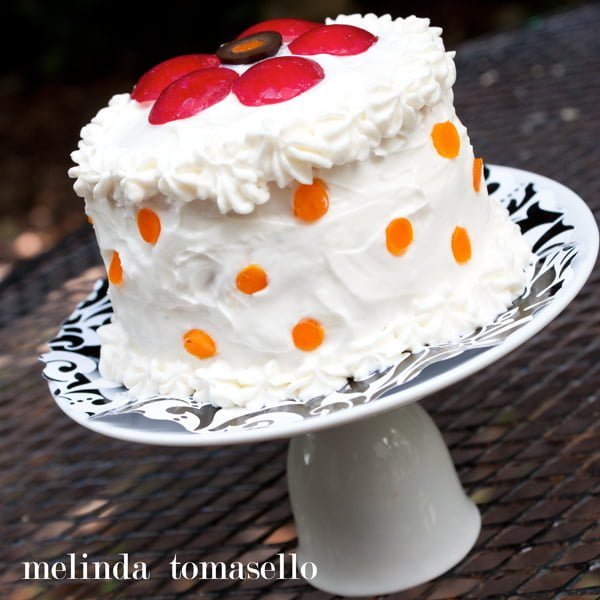 Sandwich Cake Supplies:
Kings Hawaiian Sandwich Buns
1 (8 oz.) can of Dole Pineapple Tidbits or a large round cookie cutter about 3 ¼" diameter x 1" height
chicken salad
sour cream
cream cheese
radishes
bell pepper
sliced olives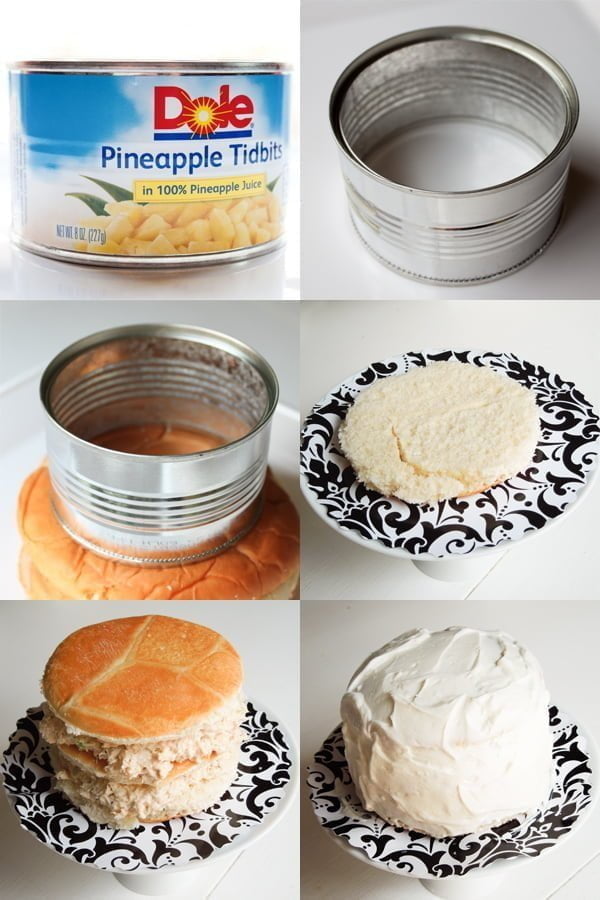 How to Make a Sandwich Cake Instructions and Tips
STEP 1: Sandwich Cake FOUNDATION
First, you will remove the label on the pineapple can. I chose this can because it was the perfect size for my mini cake plates. Remove both ends of the can with a can opener. Put the tidbits away and use them for something else at another time. Then wash and dry the can very well. You might opt to use a cookie cutter instead of the can.
After you prepare the can, use it to make the round bread slices by pressing it into the bread like a hole puncher. I used King's Hawaiian sandwich buns because I prefer the flavor. During this process, you might want to use a knife to help break away some of the bread pieces and smooth out the sides.
Next, begin layering the bread and a chicken salad spread. Each mini sandwich should contain 2-3 slices of bread depending on how tall you want your cake to be. You can use any kind of spread. I just love the chicken salad by Cavallari's Gourmet Market in Oviedo, FL. The flavors of their chicken salad, combined with the Hawaiian bread taste heavenly.
Once your cake is stacked, spread a well-blended mixture with equal parts of sour cream and cream cheese. Now you are ready to add your veggies!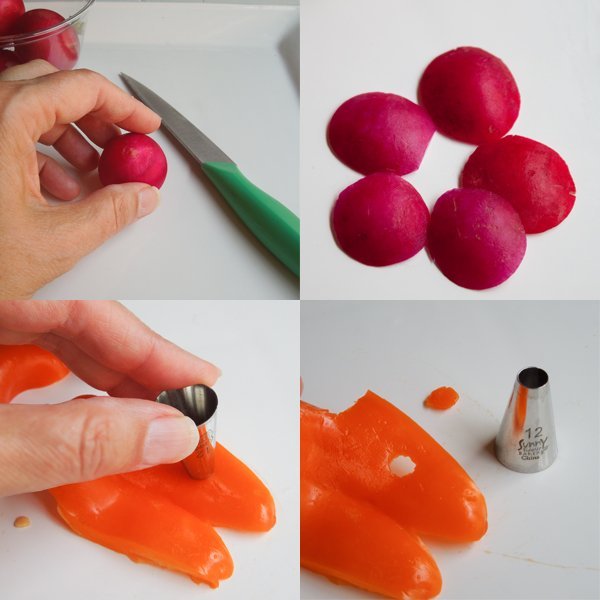 Step 2: Sandwich Cake VEGGIE DÉCOR
There are a couple of ways to decorate your cake. The first option is to decorate it with veggies, making sure they are washed and dried. To make the radish flower, simply slice off the sides of a radish (check out the video to see more).
Next, make bell pepper polka dots by punching holes into the pepper by using a round pastry tip.
The other option to decorate your cake is to place edible flowers like marigolds, roses, or orchids on the top and use garnishes like parsley and fennel for embellishments. See more on this option at the end of this post.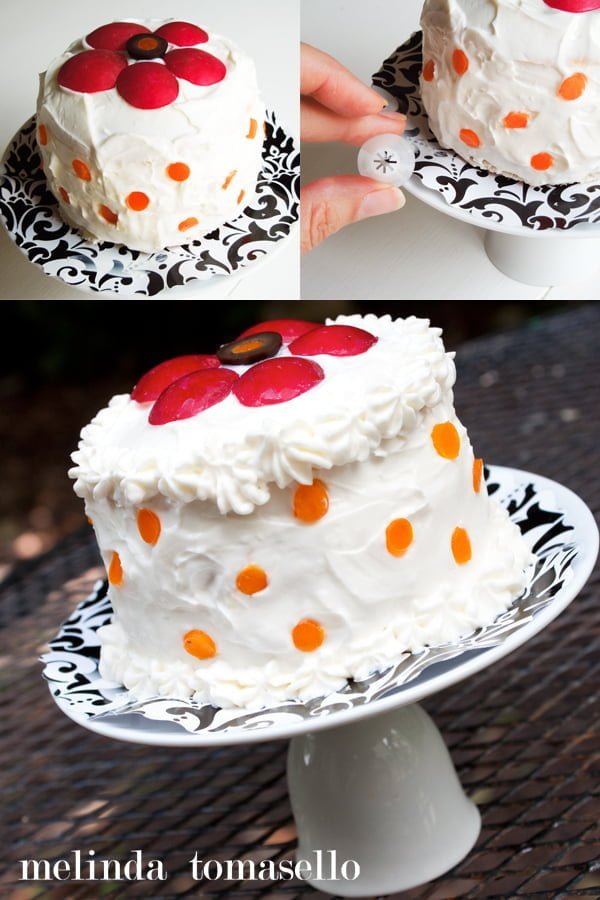 Step 3: COMPLETION
You are almost there…place your veggies in the design you prefer. I like using polka dots along the sides and a flower on top. I created the center of the flower using an olive slice. The final step is to finish icing the sandwich cake using a small pastry tip to create the little stars at the bottom and top edges of the cake.

Seen here is the additional option using the edible flowers. You can see more images of this cake design at melindatomasello.com.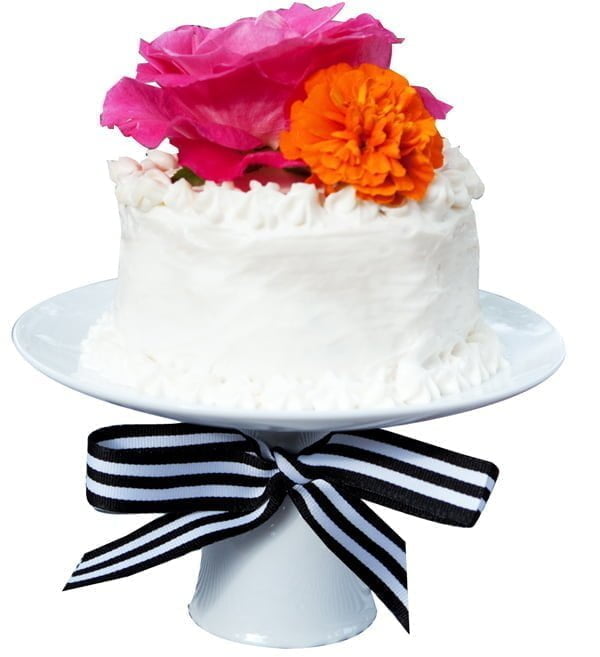 One more thing, if you are going to make several of these do it an assembly line. It will help to move things along more quickly. Happy creating! ~ Melinda
---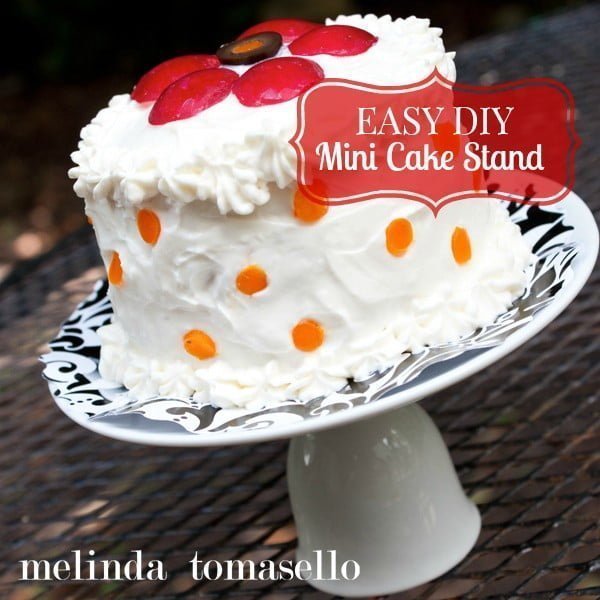 DIY Mini Cake Stand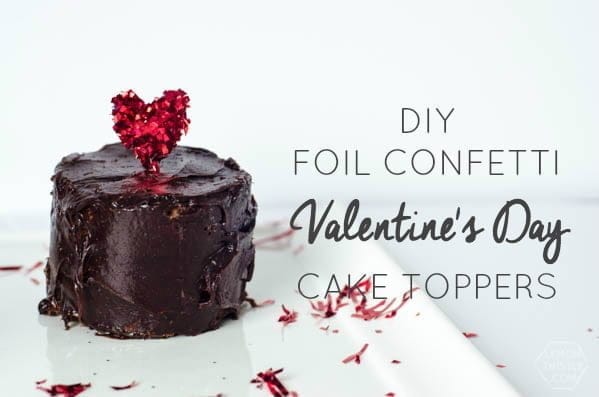 Confetti Cake Topper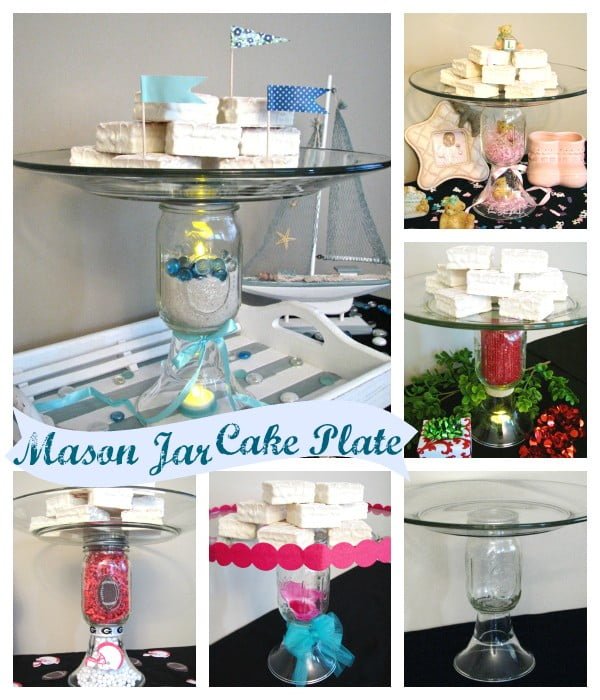 Mason Jar Cake Plate