Have you ever wondered How to Make Cashew Butter?
Ever since I shared how to make almond butter, I've been wanting to make cashew butter. That rich nutty taste in a butter to spread on toast or even dip celery into sounded delightful. (who eats celery plain?)
How to Make Cashew Butter with a Food Processor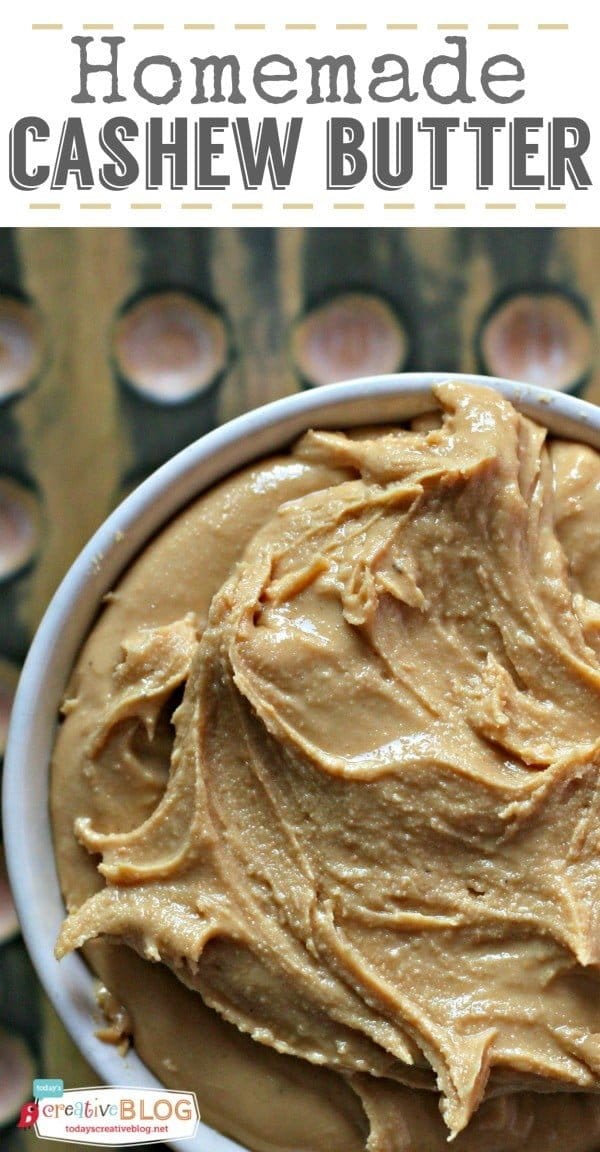 So back down to the basement kitchenette to pull out my old trusty food processor. My food processor was a wedding present, so it's just over 17 years old, but because I've only used it to make pesto or almond butter in the past year, it doesn't get a lot of action.
Because my food processor is a reasonably priced and fine for most jobs, I'm thinking a vita-mix or a higher end processor would have been faster, but since I don't have one, I'll just have to speculate.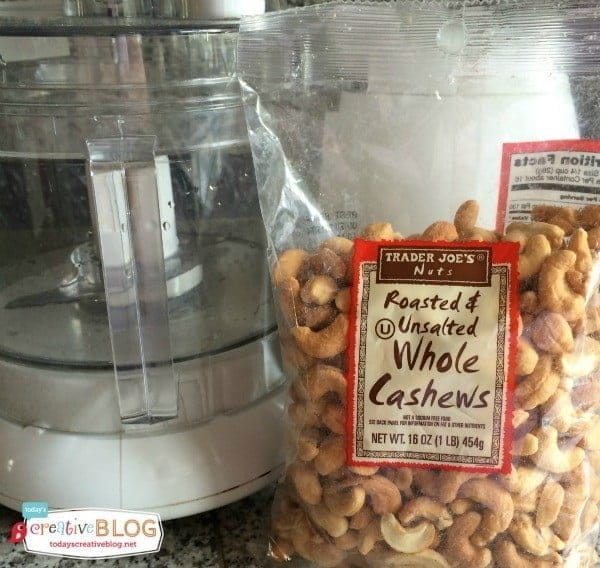 I had a bag of roasted and unsalted whole cashews already.
After attaching the "S" blade, I dumped the nuts into the food processor.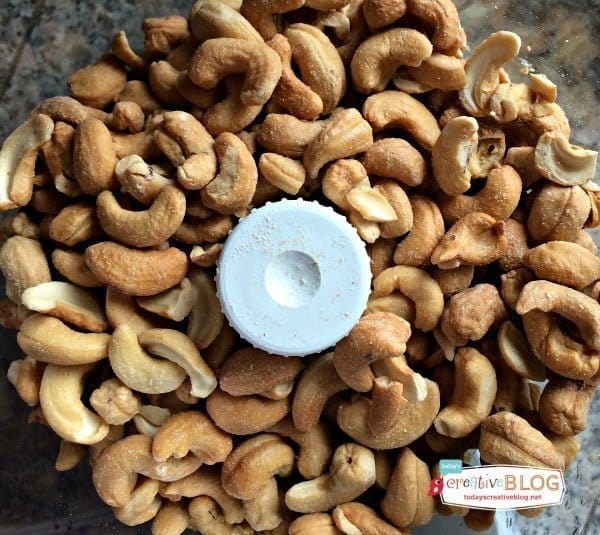 I put the lid on and turned it on high.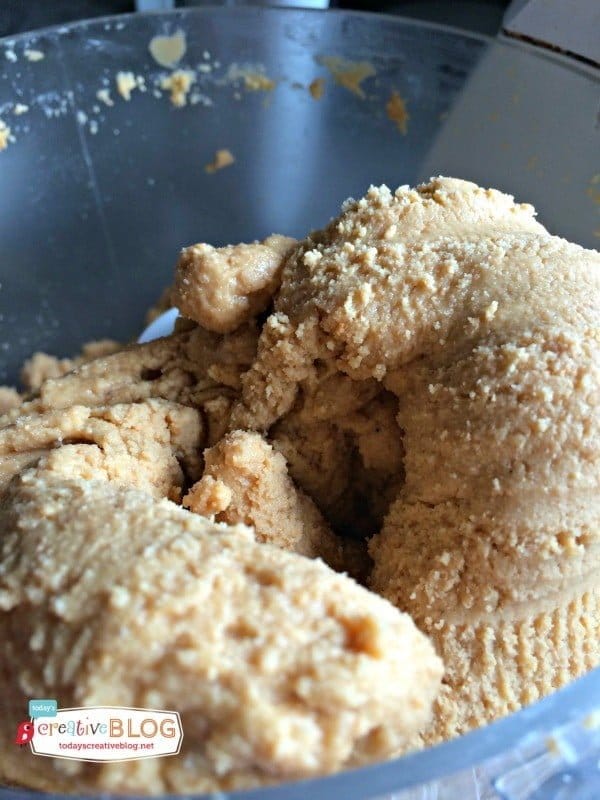 It chops them up quickly and it starts to look more like a flour or graham cracker crust……..then you start wondering if you could actually use it as a crust, day dreaming what recipes you could try with that.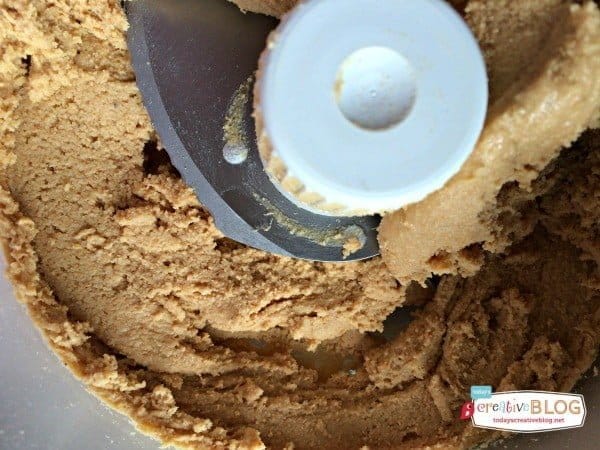 It seems to take forever to get to anything that resembles a butter. It looks way too thick and dry. This is when I needed to turn my machine off and let it cool. I scraped the sides and went back at it, turning it off every minute or so to cool.
Then it got REALLY thick and would just ball up and spin in circles, after stopping and breaking it up several time, I finally did what I would yell at my son for…….. I stuck a plastic spatula into the top thingy, but because I'm 53 and not 16, I knew not to push it too far.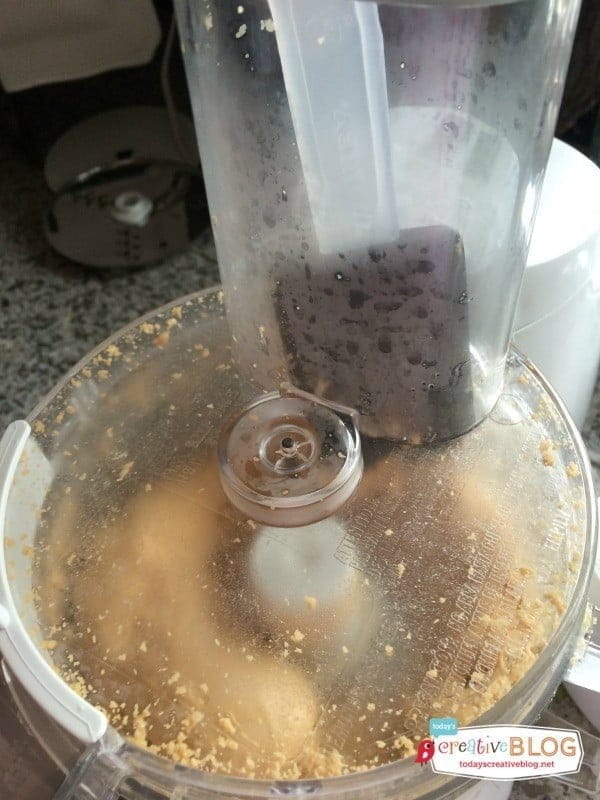 Just enough to block the clump of cashew goodness, forcing it into the blade for more mixing. I wouldn't recommend this, but it did work and the spatula was a good 3 inches away from the blade.
After I pulled that stunt, I had creamy cashew butter in about 2 minutes. Maybe if I had a better quality food processor or a vita-mix, I wouldn't have had to put my plastic spatula at risk?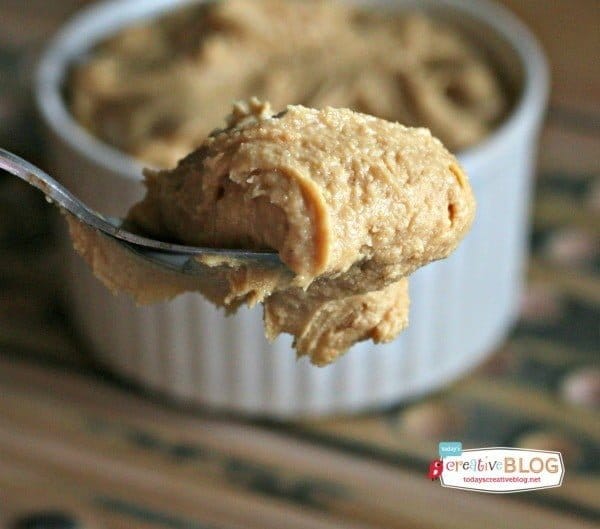 Before scooping it out, I tasted it and it was delicious. I did add about 3 tablespoons of honey to sweeten it a little, but it's completely up to you.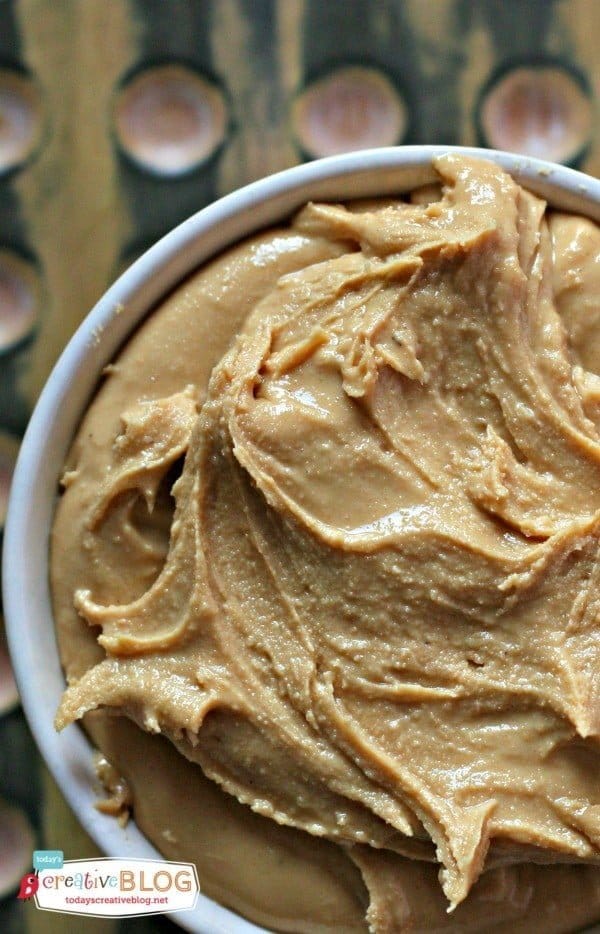 Now you know how to make cashew butter!
Seriously, did you think it was so easy to make your own nut butters?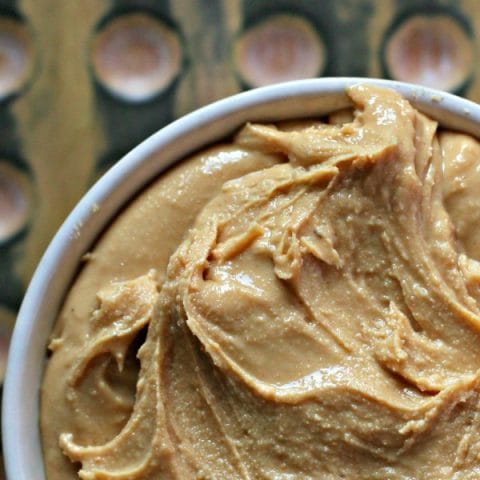 How to Make Cashew Butter
Yield: 1 cup
Prep Time: 30 minutes
Total Time: 30 minutes
Ingredients
16 oz (1 lb) Roasted Cashews (if you want salted, or honey roasted, go for it!)
3 tablespoons honey (optional)
Instructions
Use the "S" blade on your food processor.
Pour cashews into the food processor.
Turn on high.
Watch your machine for over heating and turn off to cool when necessary.
This will take between 10-20 minutes depending on your processor.
Add honey when it starts to get creamy.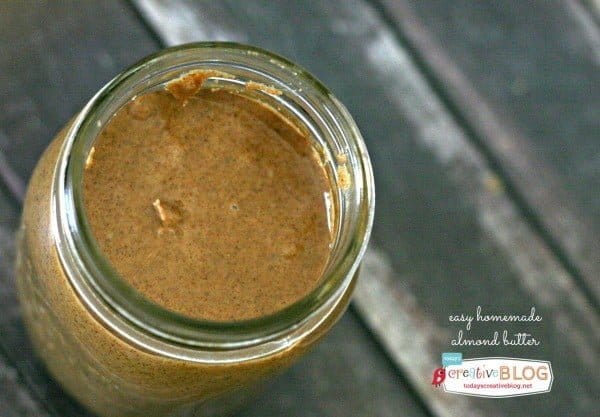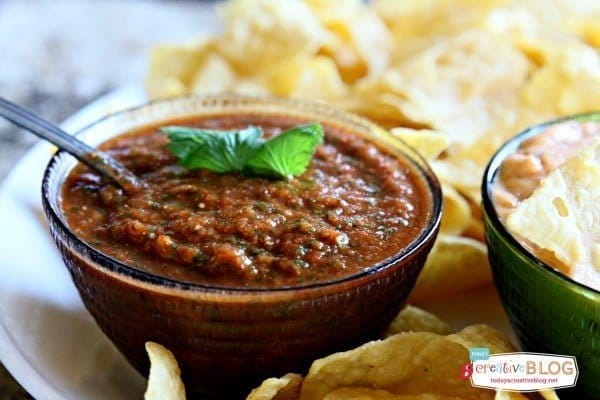 Follow Kim Demmon (today's creative blog)'s board Favorite Recipes on Pinterest.