If you've ever wanted to know How To Make Crepe Paper Flowers, then you are in luck! You would probably also want to learn How to Make Ric Rac Flowers too!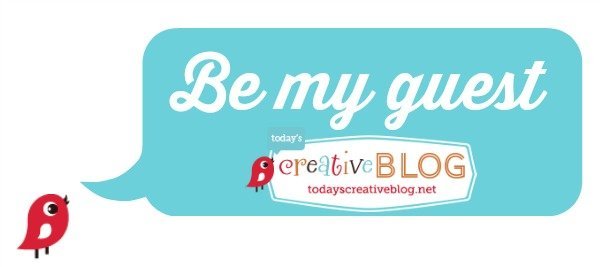 This Summer has been HOT, busy and full of creative inspiration here on TCL! I have such a great line up of DIY projects from many amazing bloggers who have been sitting in for me while I've been traveling. How lucky all you readers are! Today I've got Holly from Ribbons & Glue teaching us How To Make Crepe Paper Flowers. These come in handy like these Paper Doily Flowers, for all kinds of events!
---
Holly here from Ribbons & Glue sharing with you a tutorial on how to make Crepe Paper Flowers.
I never knew there was like a million ways to use Crepe Paper until Pinterest came around. Heck, I was still calling them Streamers. Now, Crepe Paper is on my list of favorite things and I probably own about every color there is.
How To Make Crepe Paper Flowers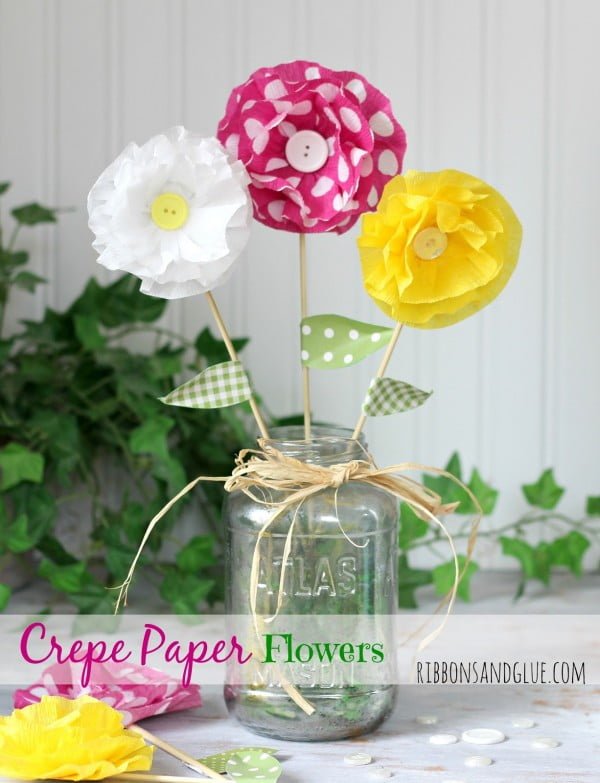 Supplies used to make Crepe Paper Flowers: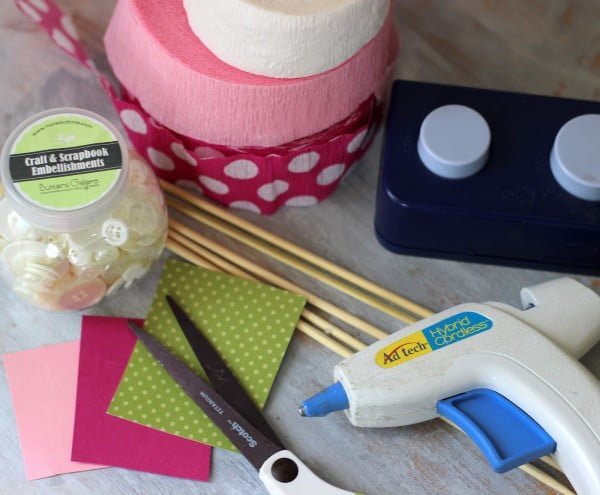 Affiliate links for products listed are for your convenience only. This cost you nothing extra. If you happen to purchase anything as a result of clicking, TCL will receive a small percentage. Thank you for your support. This allows me to continue to offer you free content.
Hot Glue Gun
Scrap Paper
Scissors
Buttons
Punch a circle out of scrapbook paper to match your Crepe Paper color.
Cover the circle in hot glue
Keeping the Crepe Paper grain out, start adhering and overlapping the paper around the edge of the circle.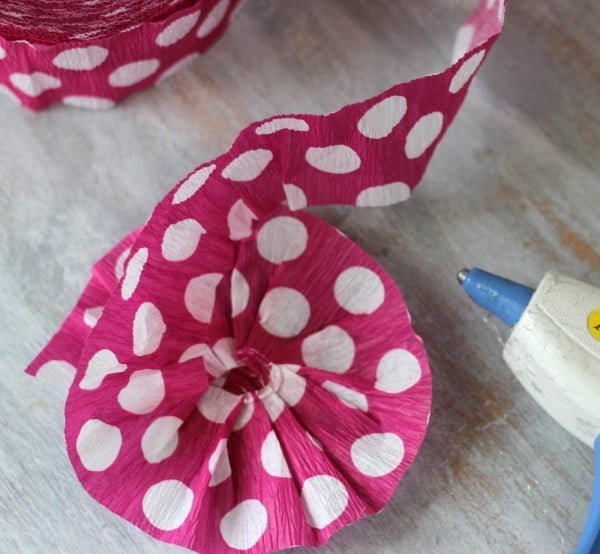 Keep overlapping the Crepe Paper by adding more hot glue as needed until your happy with the flower layers.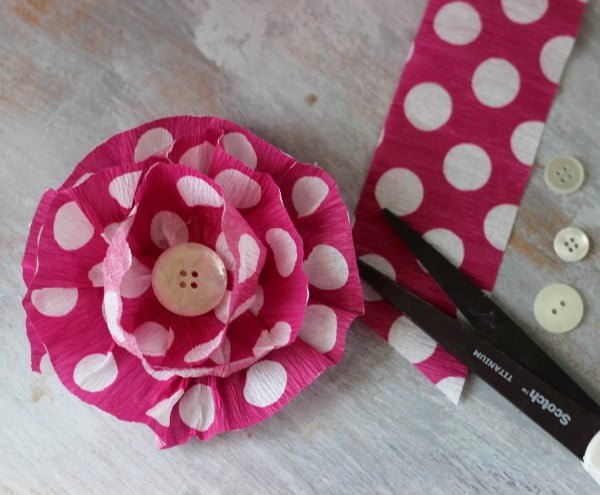 Snip off the end of the Crepe Paper at a diagonal.
Scrunch flower to add fullness to the layers.
Hot glue a button or another embellishment to the center of the flower.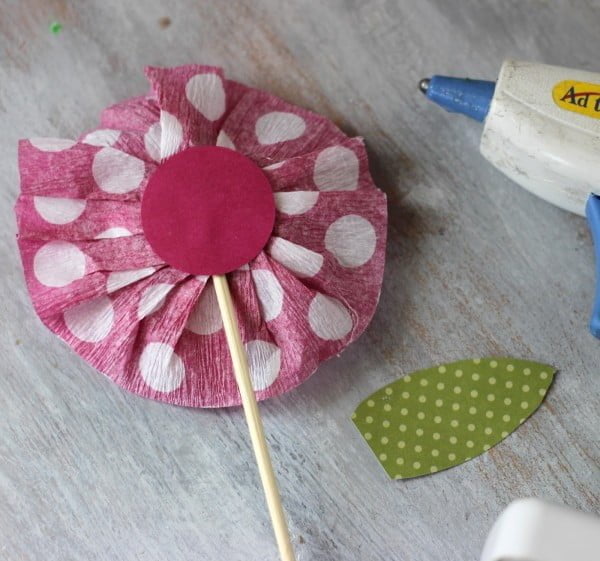 Adhere a bamboo skewer onto the back of the flower, underneath the circle.
Hand cut leaves if desired.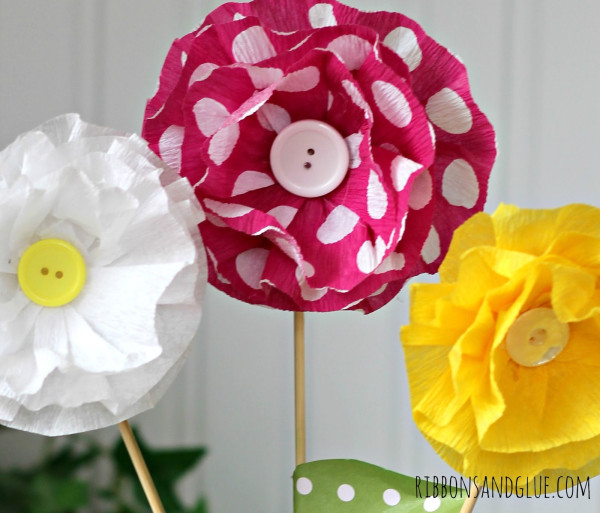 So pretty and perfect to make as a quick decoration.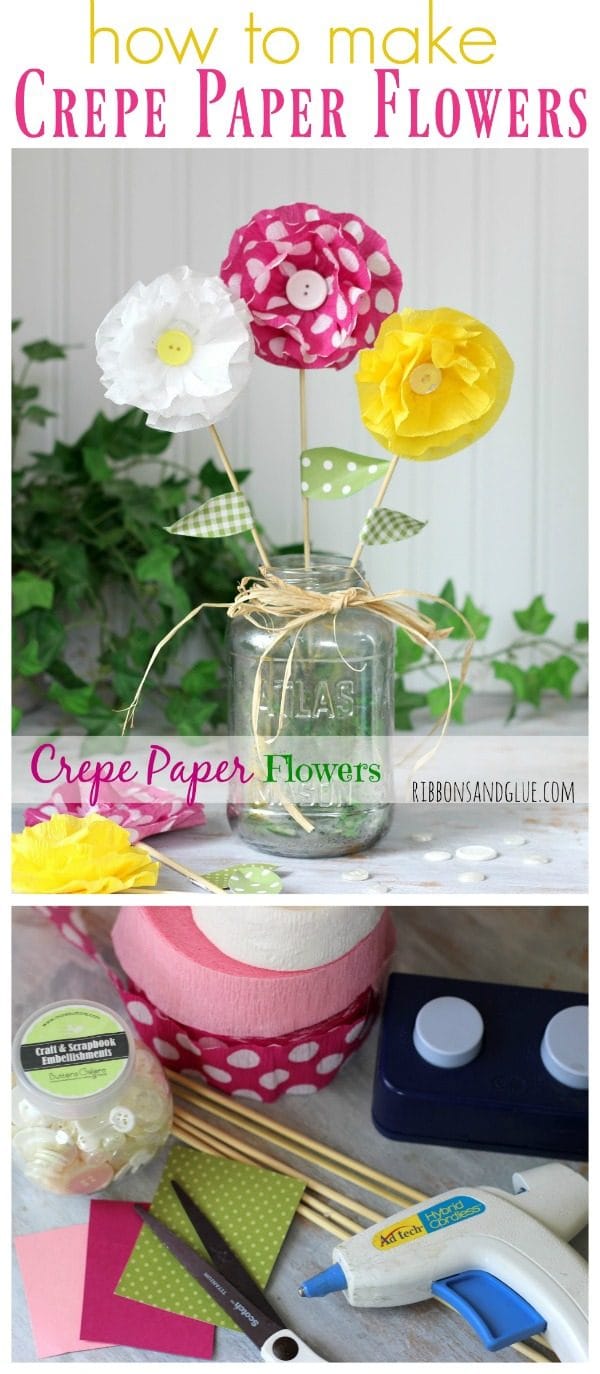 These Crepe Paper flowers can be made in various sizes too depending on the size of circle base you start with.
---
More Creative Ideas