Who loves a home grown tomato BLT Sammy? Well, I'm going to share how you can get those tomatoes growing!
Living in the Pacific NW only allows you a short window of time to get your yard ready for summer. Spring is usually very wet, with mild temps, which doesn't allow much growing or blooming. I was more than willing to try this MiracleGro LiquaFeed Universal Feeder to jump start my garden when the sun finally did arrive.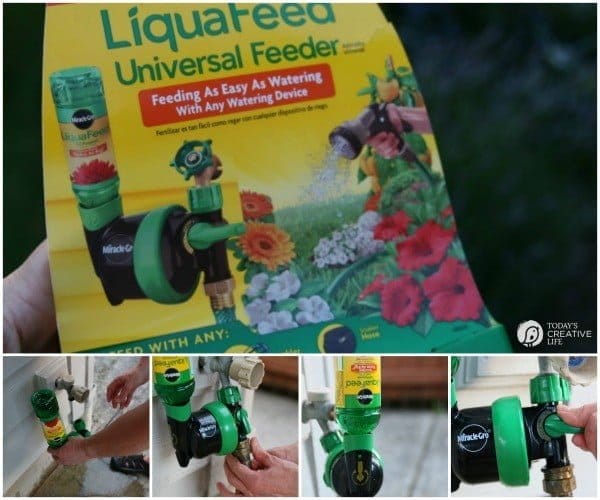 Luckily, we've had more sun this year than normal, so I was VERY excited to get those plants blooming as soon as I could! I am also excited that my tomatoes will be growing faster than typical years, because the faster I get some ripe fruit (tomato's are a fruit…… you knew that right?), the sooner we can have fresh tomato BLT sandwiches! There really is no comparison to a store bought tomato and a home grown tomato. None. We usually don't have any until late August, so this is exciting! I was sent 3 different varieties of the Miracle Gro LiquaFeed to try. I love that this turns any hose connection into a feeder with a turn of the dial. It's clearly marked, FEED, or WATER and I noticed that when it was in the feed position, there was a clicking sound as I watered to let me know it was working.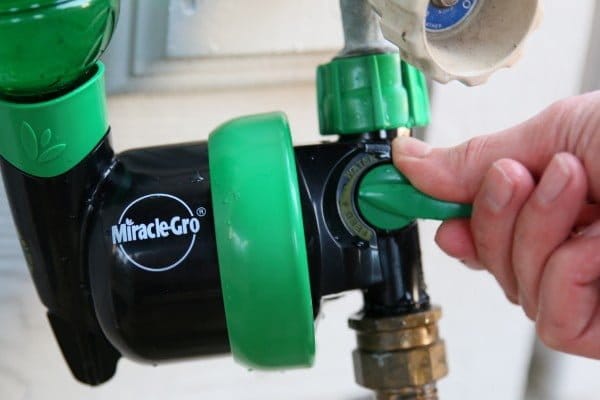 It was very easy to connect and makes feeding my garden easy as watering. I like easy! I can swap out bottles easily or simply wait for it to run out before starting a new one. One bottle will last you over a week with regular watering.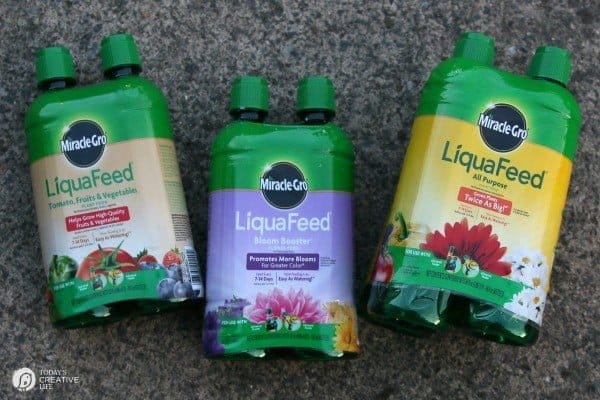 The 3 varieties sent to me:
LiquaFeed Twice as Big All Purpose
LiquaFeed Bloom Booster
LiquaFeed Tomato, Fruits & Vegetables
These were ALL needed in my garden. I was especially excited to try them on my Peony's and my tomatoes. It seemed like everyone I was talking to had full bloomed Peony's. Mine were still in the budding stage….. FOREVER! We applied the Bloom Booster to the Peony flower bed and I waited.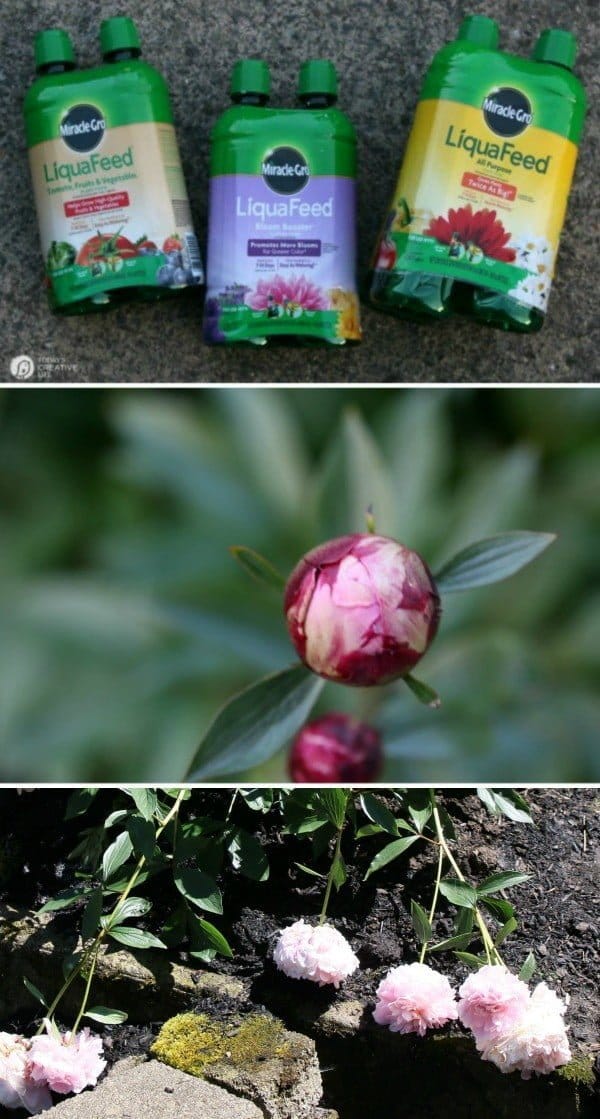 Within a week, I had a fresh cut bouquet in my family room and my office. And look at my tomatoes!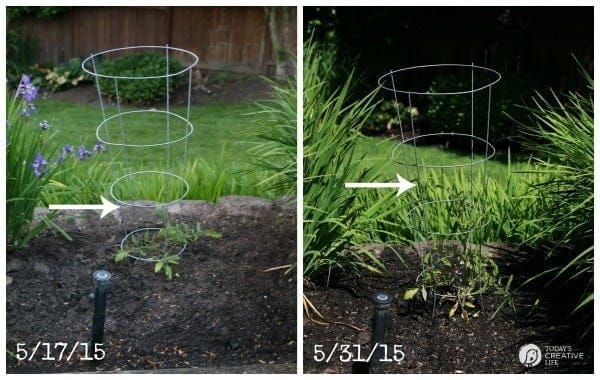 It's hard to see, but they have grown way past the second wire and pretty much up to the 3rd in only two week! TWO WEEKS!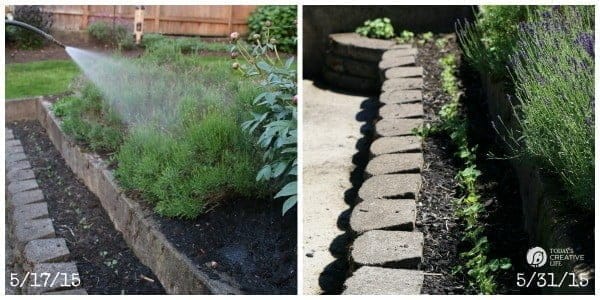 My nasturtiums were just barely coming up and didn't seem to be growing as quickly, so we applied the LiquaFeed Twice as Big – All Purpose. That stuff made those little seedlings stand up and salute! My lavender has also really taken off!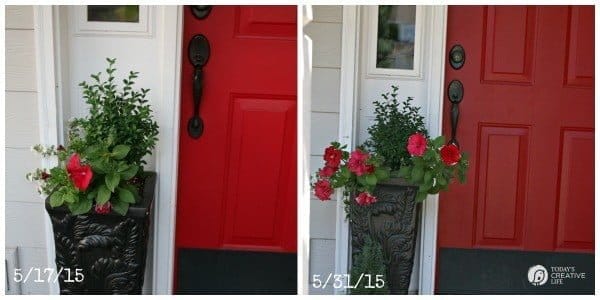 My front porch has filled out too! We used the Bloom Booster by Miracle Gro LiquaFeed. Look how much bigger the boxwood looks in the first photo compared to the blooming flowers when they were smaller.
Miracle-Gro has been helping gardeners achieve gardening success since the 1950's and has followed it's commitment to continue to bring innovative products to all levels of gardeners. Their newest product to help make gardening success even easier is the Miracle-Gro® LiquaFeed® Universal Feeder, which allows you to feed your plants the right amount of nutrients while you water. Simply attach the feeder to your spigot and you can feed using ANY watering device!
What are you growing in your garden?
If it waters, now it feeds with Miracle-Gro® LiquaFeed® Universal Feeder. It's a great tool to help you reach your gardening goals by providing the essential nutrients your plants need to thrive all season long.
Miracle-Gro® sponsored this blog post. The opinions and text are all mine.