Oh, you guys! I can't believe it's mid-January and I'm just now posting this Inspirational Free Printable 2018 Calendar! Because the watercolor style with motivational quotes was so popular last year, I decided to offer another one, but with new quotes to keep you inspired all year! Don't miss the Printable Fitness and Wellness Planner too!
I even had this project finished in December, but as life happens, my time got crunched and somethings fall by the wayside. And guess what? It's OK!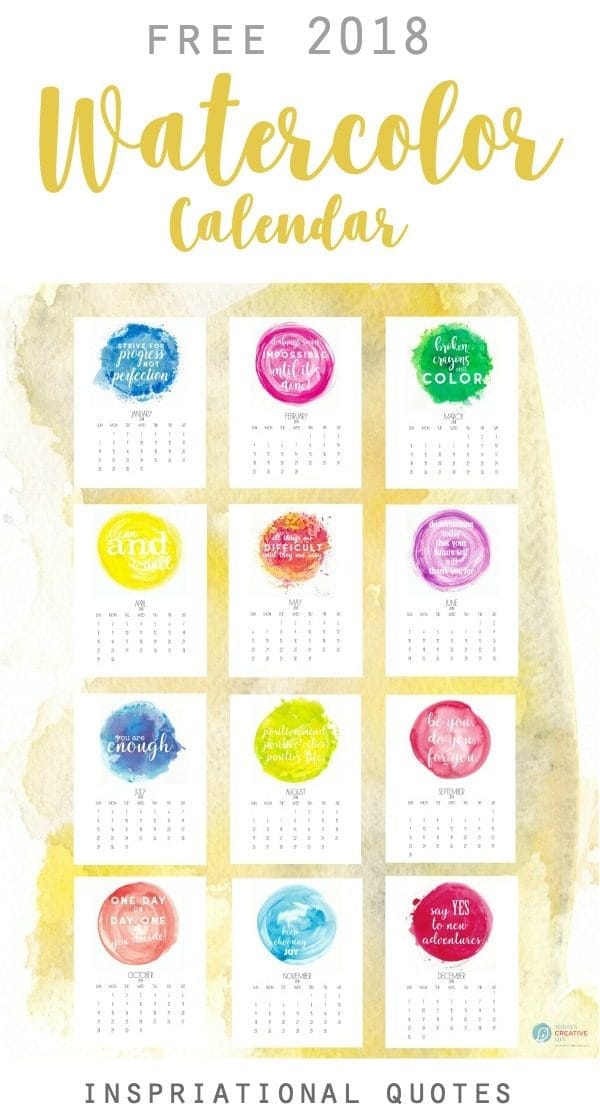 It's here now and that's what matters.
Inspirational Free Printable 2018 Calendar
Thank you for emails asking about calendars. I've got 3 free calendars available this year. All have their own unique style, so I'm sure you'll find one that matches your needs.
Remember when I made a free printable banner with botanicals? Or the DIY Coasters?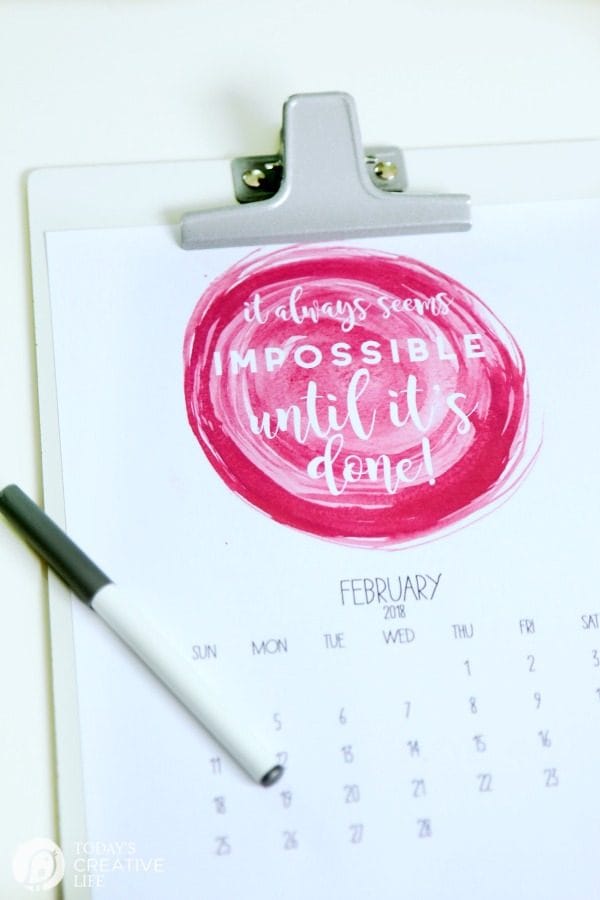 I handpicked ALL the quotes. I love every one of them and find that may motivate us every time we glance at the month's calendar.
"It always seems impossible until it's done!"
Isn't that the truth? I take on the "Eat the Frog" technique when there's something I'm procrastinating. If you know you HAVE to eat a frog, why not do it right away and get it over with, right?
How to Print your Free Printable Calendar
Supplies Needed:
Inkjet Printer – I currently own this one and love the "no ink cartridge" feature. I haven't had to refill in over a year! I have also owned this very affordable one. Both have great quality.
White Cardstock – I like using a 65lb wt. Of course you can print on any color or paper you have.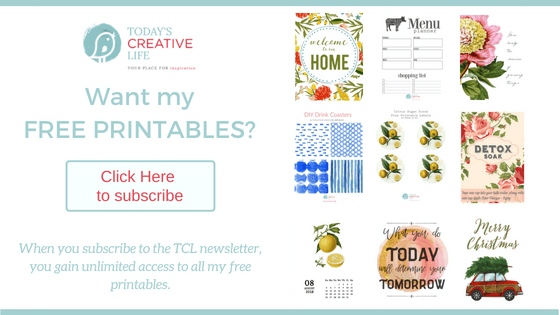 Open the download of your new free calendar.
Following your device prompts for printing.
Place your printable calendar on a clipboard and hang in the office, on the fridge with a magnet or have it bound at a local office supply store.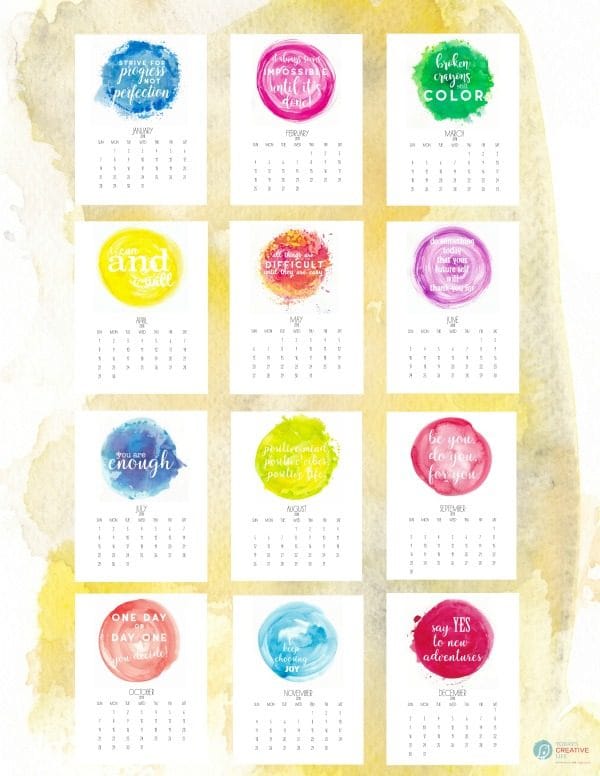 Enjoy your new Inspirational Free Printable 2018 Calendar!
---
More Free 2018 Calendars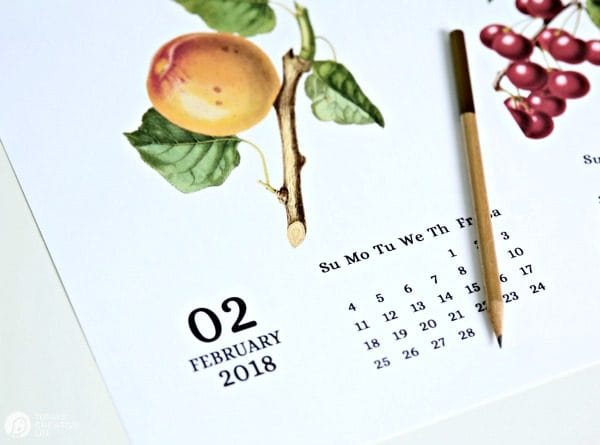 Vintage Fruit 2018 Calendar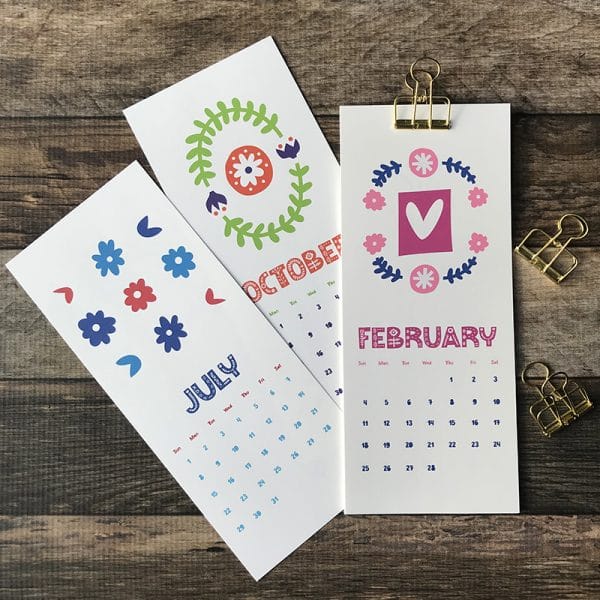 Scandinavian 2018 Calendar