Inspirational Printable Wall Art makes it so easy to decorate! This one is perfect for a child's bedroom or play space. You may also love these DIY Designer Cardboard Letters for more wall art ideas!
Welcome to my annual Celebrate Summer Series, where I introduce you to a few of my fellow bloggers and their creative ideas! We all love free printables, especially if we can use them for DIY wall art! Laura from Inspiration for Moms is sharing a this fun Inspirational Printable Wall Art that will be brighten any space you need that extra push.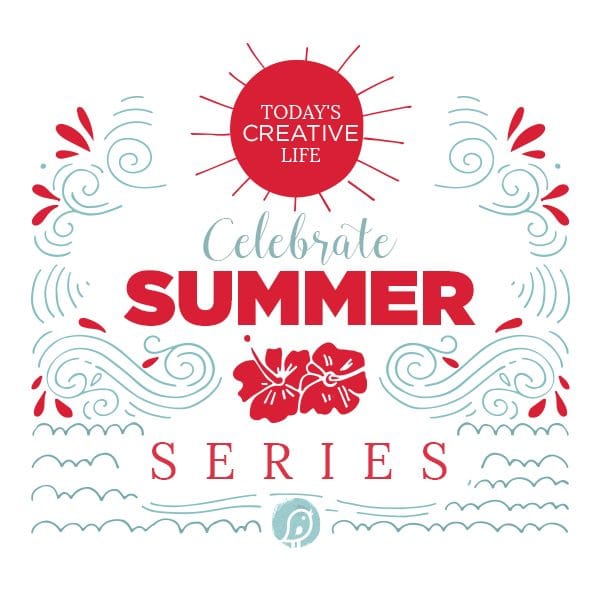 ---
Hi there! I'm Laura from Inspiration for Moms, a lifestyle blog that is filled with DIY tutorials, home decor inspiration, recipes, advice, and all sorts of things that make life easier and more fun. I am thrilled to be joining Kim here at TCL.
When I think of summer, I think of family time. Trips to the zoo, playing in the backyard, and camping trips to the mountains. Maybe even a long road trip if you're a really brave parent! Traveling to fun destinations often means you will run into some traffic. I've noticed when I come to traffic pileup, my older son immediately starts complaining. So the teacher in me had to turn the complaining into something positive, a teachable moment. I came up with this quote…
Inspirational Printable Wall Art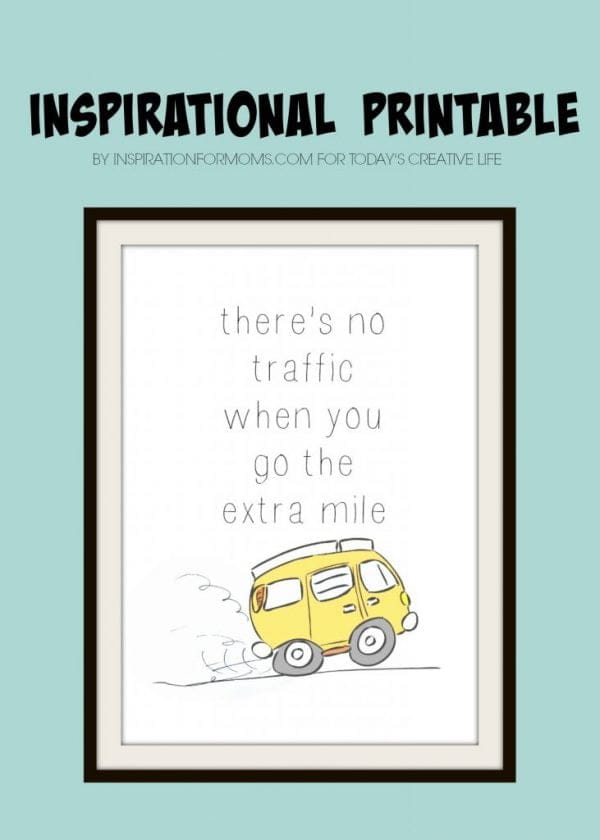 Life is full of "traffic". Times when we feel our lives are going nowhere. Moments when we feel like giving up. But if we push through, if we give a little more effort, we can go places…fast! Not everyone will go the extra mile though. But I encouraged my son too and I encourage you as well. Whatever your goals or dreams may be…go the extra mile.
I think this inspirational printable would be great anywhere you need a little reminder to push. Maybe in the living room where you workout, or in the kitchen to stay on track with a healthy diet. Or even hang near your child's after school workstation. A little more effort can make all the difference in our life successes. This could be the summer that changed your whole life for the better!
DOWNLOAD From The Printable Vault.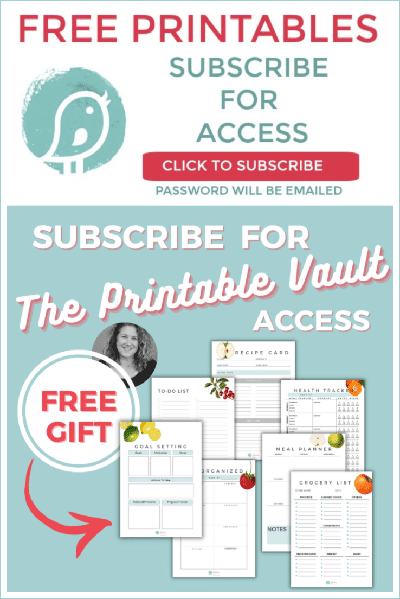 How to Print Wall Art
Supplies Needed:
Inkjet Printer
White Cardstock 60-65lb
Downloaded Image – Find this in the printable vault.
Load the printer with your cardstock
Open the image file on the device you originally downloaded it to.
Print.
Frame or clip to a clipboard.
Can This Be Used for Card Making?
This printable and message would make a great card. All you have to do is choose the print size for the card size you want.
Printable Decor
Printable wall art makes decorating easy and budget-friendly.
Download and print as a poster size for this gorgeous inexpensive wall art.
Print these beautiful botanical prints and make creative things for your home. Make a banner, a card, or even use as wrapping paper.
Simple fall decor with botanical wall art!
Decorating for holidays can be budget-friendly when you use printables.
Print, frame and decorate!
Beautiful Monet-inspired printable for easy-to-make DIY wall art.
4 different ones to choose from.
Decorate for summer with these free printables.
Vintage botanical wall art for spring and summer decorating.
Decorate your home with budget-friendly printables. Unique spring time door decor.
Simple, easy and inexpensive fall decor.
Easy to make botanical banner with beautiful vintage botanical art.