Today's Creative Life has several printable calendars for you to choose from. This one is your January 2017 Free Printable Calendar that I'll be issuing once a month.
Good news. You can see all updated yearly calendars in the Printable Vault. TCL Subscribers have free access to all printables. Sign up here to get your password.
January 2017 Free Printable Calendar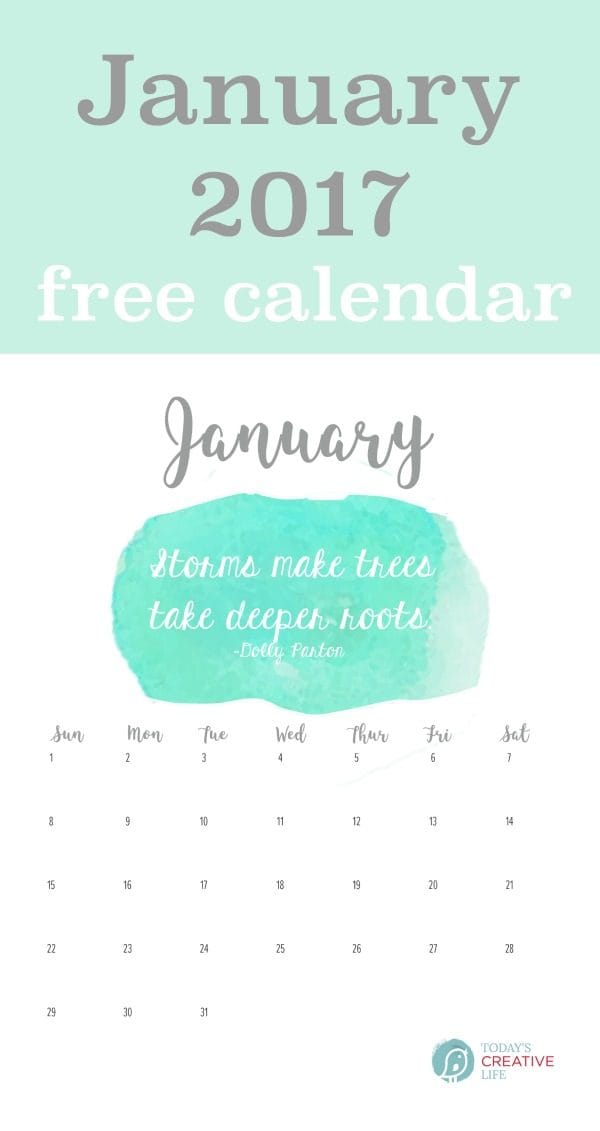 Don't worry, I'll be offering it during the last week of each month so you'll have it for the next. I think you'll enjoy the beautiful watercolor colors as they change from month to month.
Each month also has a lighthearted quote.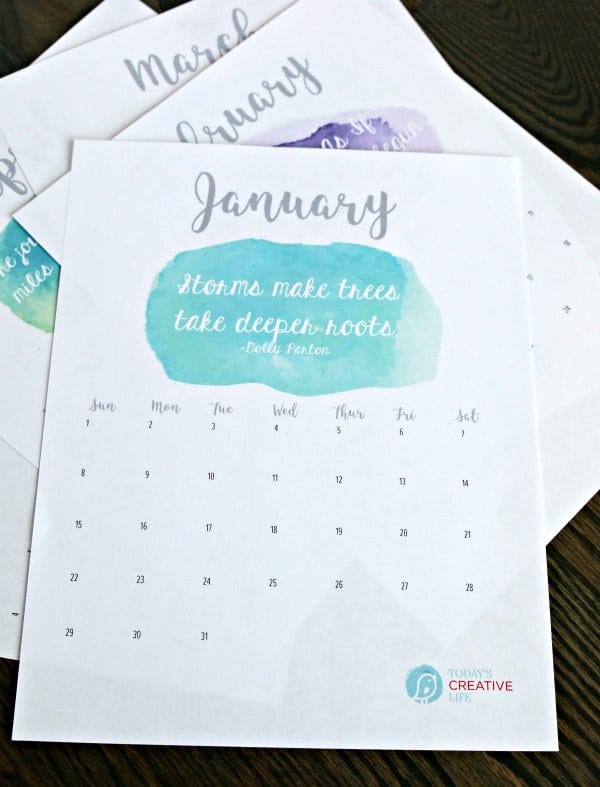 There are a number of ways you can display and use this January 2017 Free Printable Calendar. I have one on the fridge and one on a clipboard in my office. When it's time, I'll replace it with the February calendar and just recycle the January copy.
How to Download and Print your January 2017 Free Calendar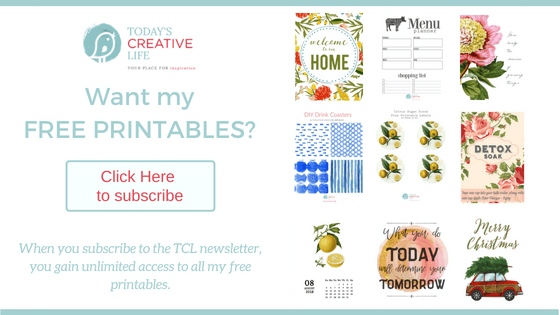 Open the downloaded file on your computer
Using an ink jet printer, print.
I'd use a thicker paper than your regular printer paper. A lightweight white cardstock would be perfect! But if you don't have any, print on what you have!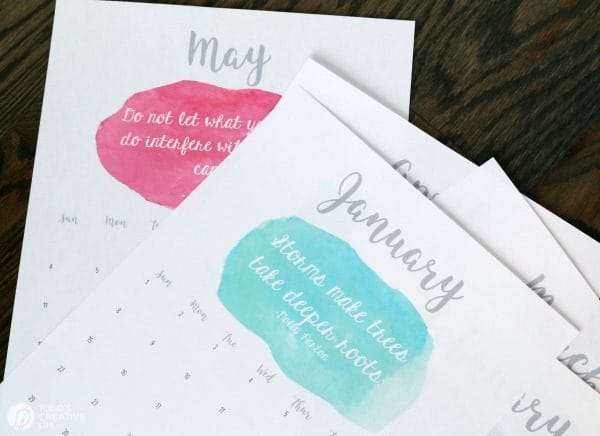 >> Click here to download your January 2017 Printable Calendar >>>
---
More Organizing Printables!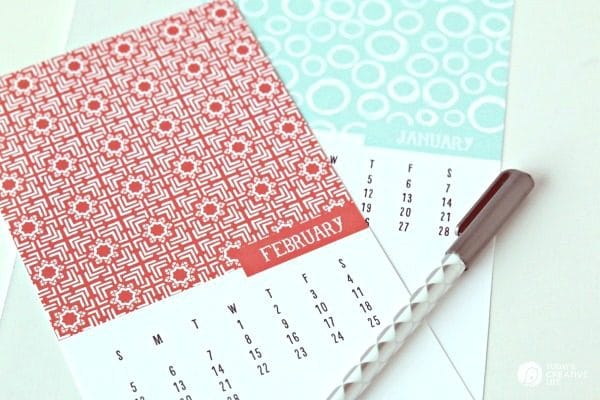 Download all 12 months at once! This 5 x 7 printable calendar is a bit smaller making it perfect for your desk.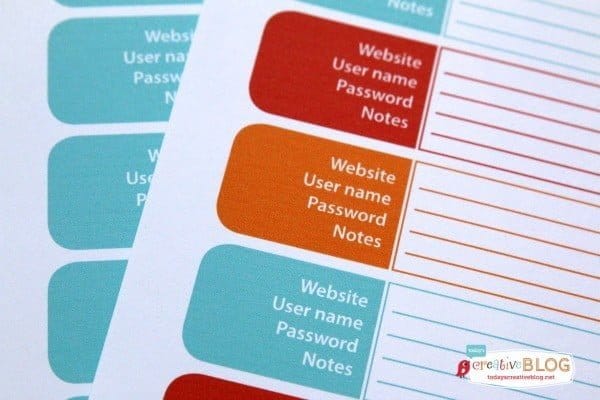 Printable Password Log – Passwords are so annoying but necessary! This free printable makes it easy. I print separate ones for each family member, this helps when I need the Netflix or iTunes password.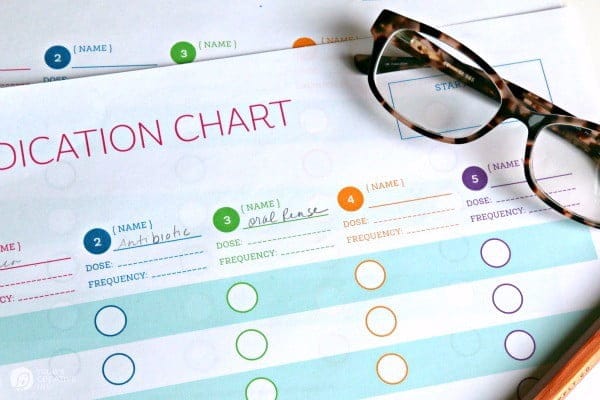 Printable Medication Log – It's not something you need often, but when you're taking care of a family member who's sick, or even yourself, it really helps keep track.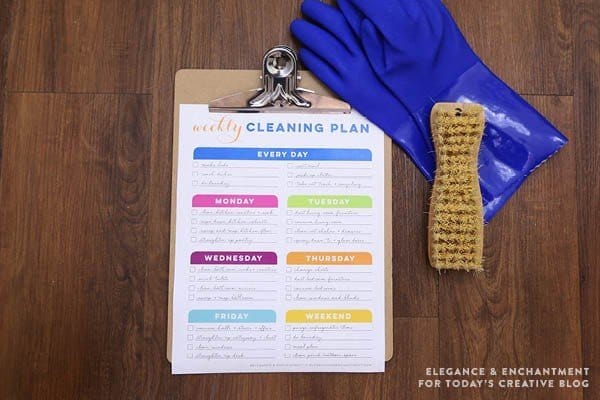 Weekly Cleaning Schedule – Having this keeps you focused and on task!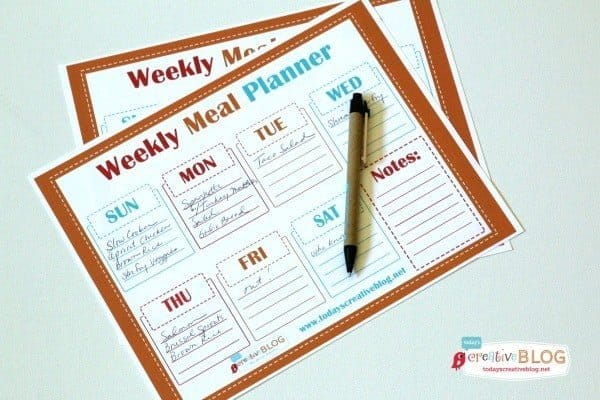 Weekly Meal Planner – Plan your menu ahead of time for a stress-free evening! Print out a few and plan the whole month.