Baked Kale Chips are keto and paleo friendly and are so much better than I ever imagined! This easy to make healthy snack is nutrient dense. Crispy, crunchy and delicious!
I'm not a huge kale fan in salads, but I do want the nutritional benefits. Other than using it in smoothies, like this Kale Pineapple smoothie, I have started to bake kale, making kale chips. It seems to be the superfood trend, which is great if it's good for you and it also tastes good!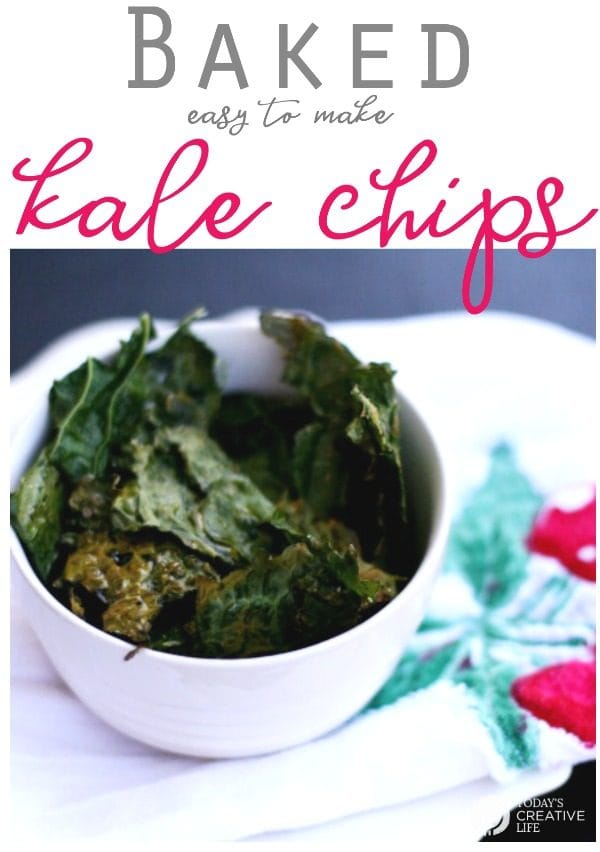 How to Make Kale Chips
Kale chips, kale crisps… Whatever you want to call them…….they are surprisingly tasty. I'd actually venture to say they're really good. They are SO easy to make.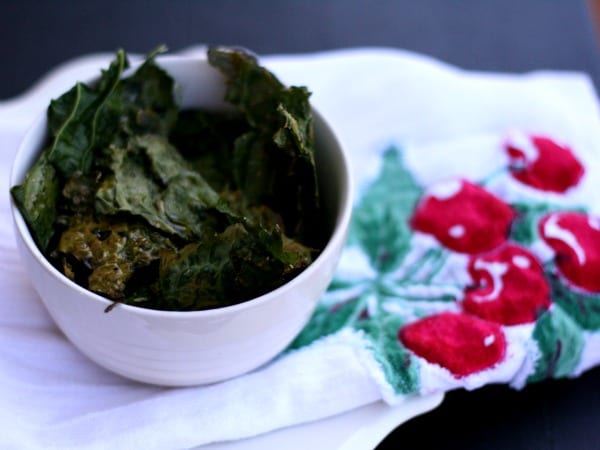 My son gave them a 2 thumbs up, but the real test was if the dog would eat them. YES! She loved them too.
I cannot tell you how thrilled I am to find such a nutritious snack that also tastes good………..and it's green. Leafy green. I feel like I've just won the lottery.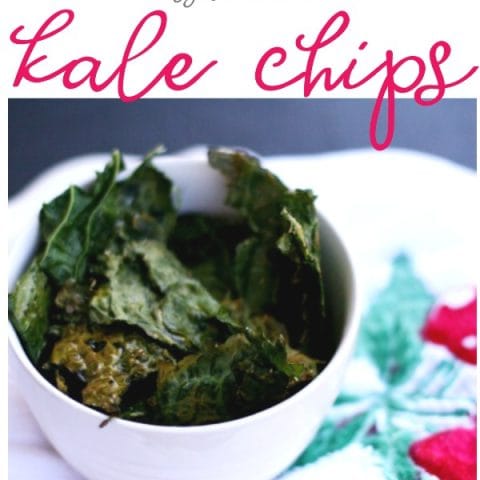 Kale Chips
Crispy nutrient-filled baked kale chips.
Ingredients
Kale bunch (large leaf thicker variety)
olive oil
sea salt
Instructions
Preheat an oven to 350 degrees Line your cookie sheet with parchment paper or foil. I used foil.
Remove the leaves from the thick stems and tear into bite-size pieces. Wash it thoroughly and dry. I dried mine with paper towels, but you can also use a salad spinner.
Rub with olive oil- I placed olive oil in my hands and rubbed each leaf. Sprinkle with Sea Salt. (use your imagination for other variations; seasoned salt, chili powder, garlic salt, etc)
Bake until the edges brown but are not burnt, 10 to 15 minutes. The window of time between not done and to done is very slim.
I stored mine in a plastic bag after leaving them out all night. The ones that weren't completely crispy seemed to get crispier as time went on.
Enjoy!
I have found that roasting or baking veggies always seem to taste better. Like brussel sprouts. I never liked them much until I started baking them!
---
More Healthy Snack Ideas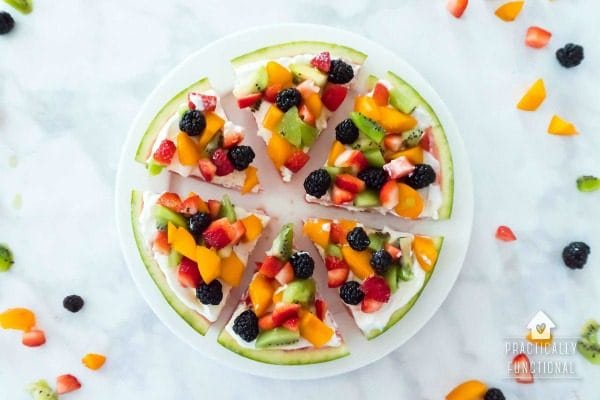 Watermelon Fruit Pizza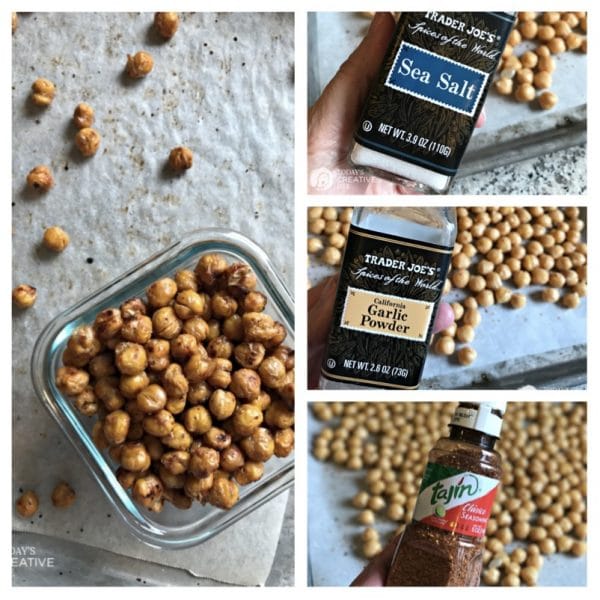 Roasted Chickpeas with Garlic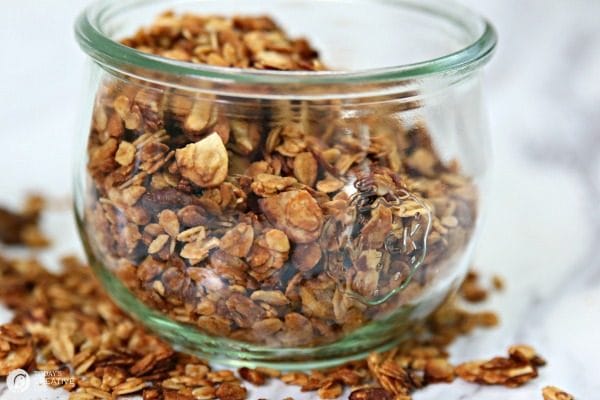 Toasted Peanut Butter Granola