My son has been playing soccer for 11 years. He is obsessed with it, always talking about famous players, showing me goal shots on You Tube, and always searching for the coolest cleats. It keeps us busy and I don't mind.
Kids vs Pros MLS Soccer Showdown with Capri Sun
When BlogHer asked me to partner up with Capri Sun to help promote their Kids vs Pros – MLS Soccer Showdown game, I knew it was the perfect partnership! My son would DIE to play in this game.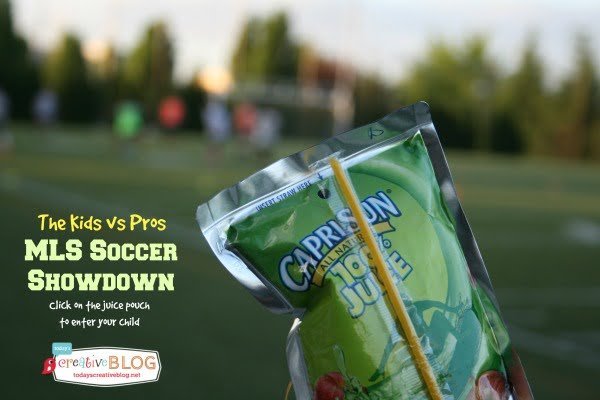 Capri Sun Roarin' Waters is an official sponsor of Major League Soccer. For the second year, Capri Sun is giving kids the ultimate sip of liquid swagger by inviting kids to take on Pro Athletes and win! This year, Capri Sun leveraged the excitement of their MLS sponsorship by gathering together a team of soccer Pros. These guys are some of the best in the league. BUT, when it comes to playing kids in the way kids play… these Pros don't stand a chance.

The Kids vs Pros MLS Soccer Showdown Instant Win Game will send 4 kids, their friends, and families to sunny Orlando, FL, to take on MLS Pros in a live event. At the event, kids will truly stand out by competing in soccer-themed contests where being kid-sized gives them an amusing advantage over the Pros. Plus, there are 1,000s of instant win soccer prizes for daily chances to win.

o Visit Capri Sun to Register

o The program started on July 28, 2014 and ends on November 30, 2014.

o Details on specifically marked packages of Capri Sun. Look for specially marked boxes of Capri Sun at your local grocery store.

NO PURCHASE NECESSARY. MANY WILL ENTER, ONLY FOUR WILL WIN A GRAND PRIZE. Open to residents of the 50 United States and D.C., 6-17 years of age. Game starts 7/28/14 and ends 11/30/14.
When Lucas was small, the kids always received a "goodie bag" full of treats after the games and they always had a Capri Sun in them too. They no longer get goodie bags, but Capri Sun Juice Drinks are always welcome and are perfect after a game or practice.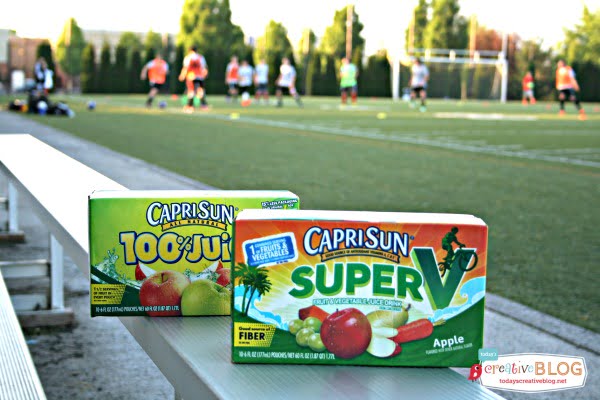 Good for Moms, Awesome for Kids
Moms (and dads) love that inside every pouch they'll find just the good stuff without any artificial colors, flavors, or preservatives. I grab the 100% Juice in either fruit punch or apple. Those are my son's favorite.
I showed up after practice and you'd think these boys hadn't had anything to drink the past 2 hours! I've never seen a group of teens so giddy. It really is the perfect liquid swagger.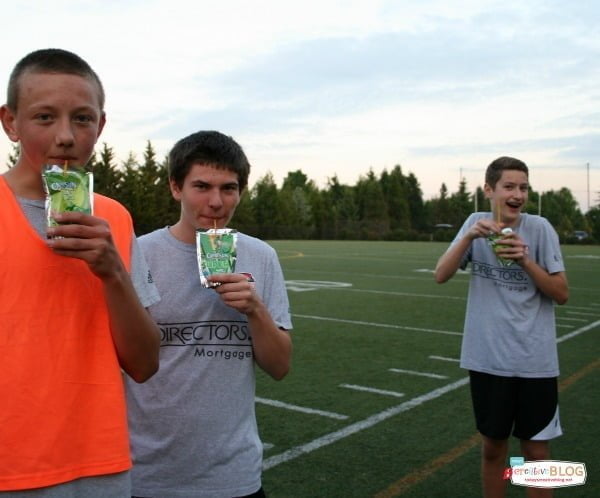 When I told my son that I would be taking photos, he wasn't quite sure about it. I did it anyway.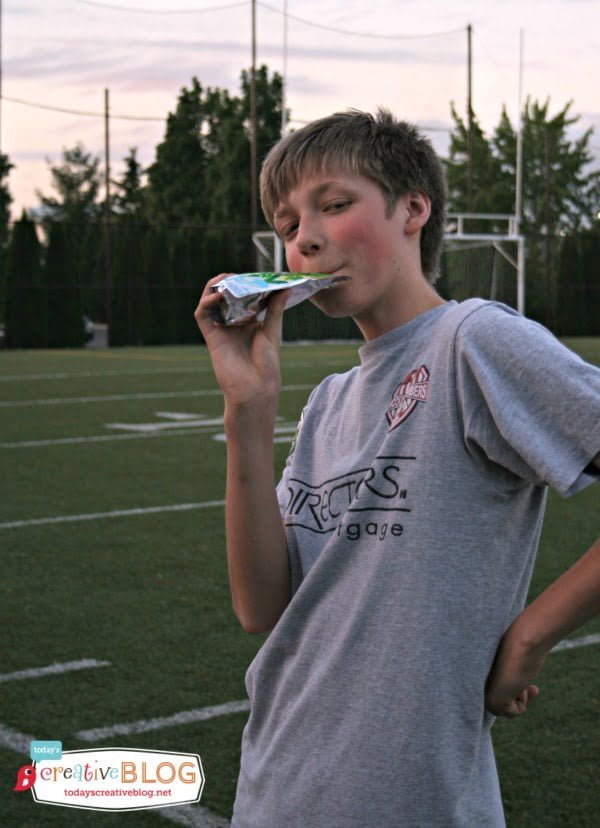 As you can see, they loved hamming it up for my camera! I'm sure none of them get nearly enough attention.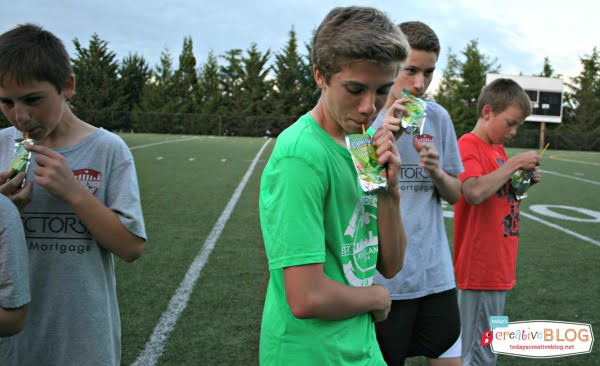 I could hardly snap photos quick enough before they finished off their drinks.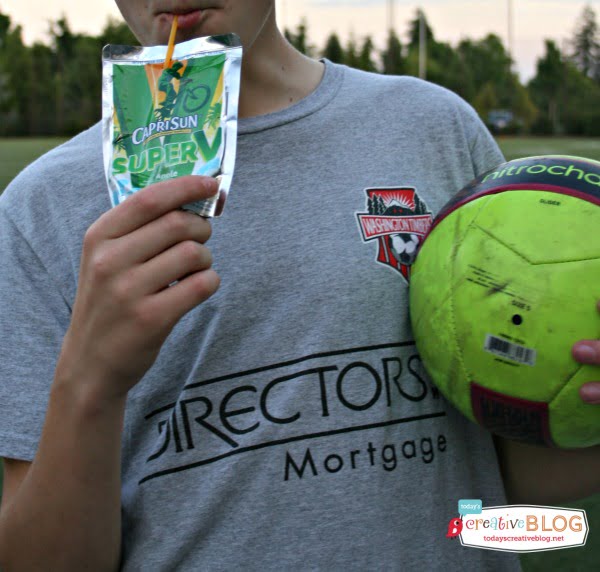 I will definitely make sure he has this in his bag!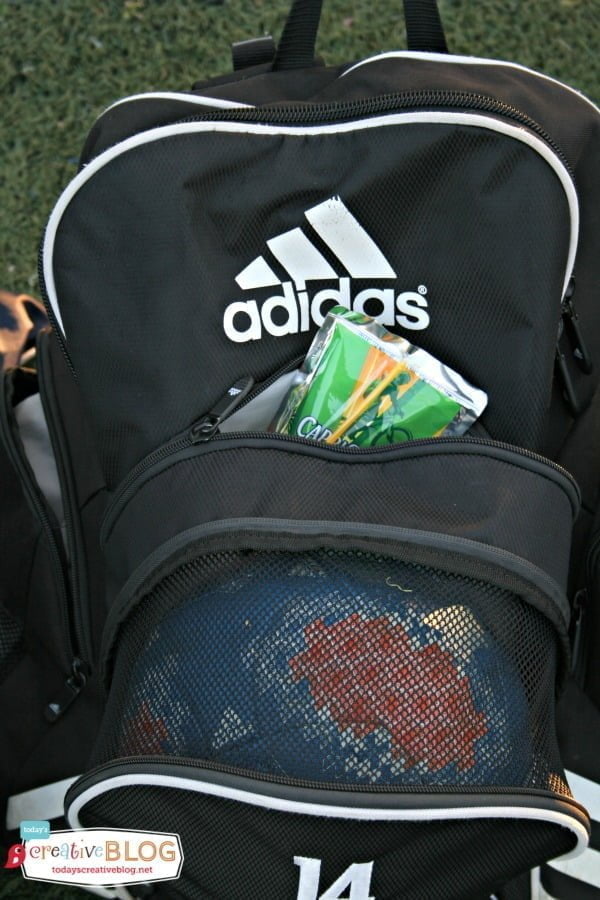 I like that Capri Sun listens to its consumers. Parents wanted the pouch to be transparent on the bottom. Done!
I like that Capri Sun created a new box for their Capri Sun pouches, one that is made with paperboard instead of cardboard. This resulted in a 30 million pound reduction in packaging in 2012. Dang! Well done, Capri Sun.
I like that Capri Sun has partnered with TerraCycle to upcycle their products into durable goods. BOOM!
High Protein snacks are also a favorite.