This is a Sponsored post written by me on behalf of ALPO® Brand Dog Food    for SocialSpark. All opinions are 100% mine.
Meet Maybelline. We call her Mabie.
Even though in theory, she is my son's 10th birthday gift, she has stolen my heart and I have claimed her mine……..all mine. Of course I haven't told my son that.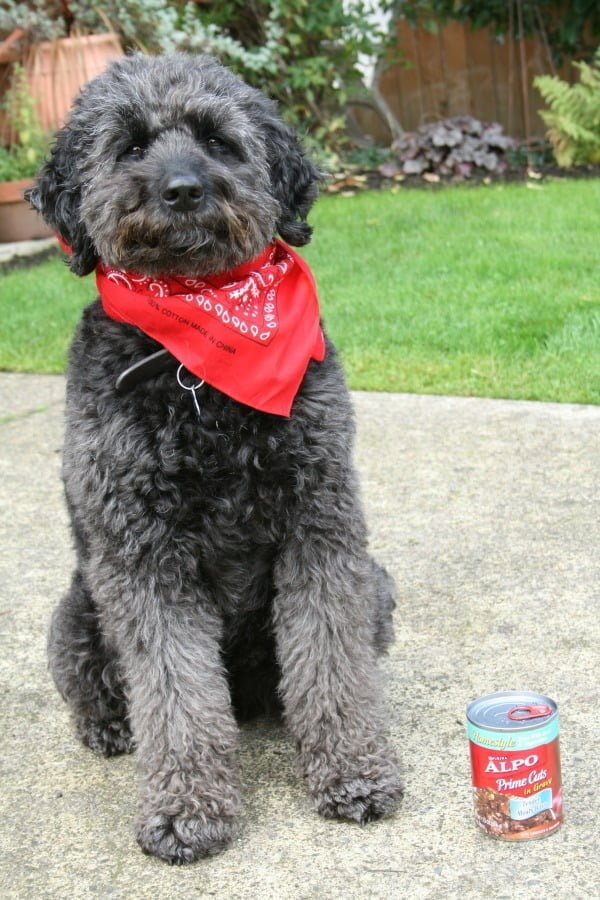 When I became a dog owner again, with this tiny puppy, I seriously had newborn flash backs…..she was peeing all over, I fretted about feeding her the right food, she kept me up at night and I couldn't turn my back for a second.
She no longer peeing on the floor or keeping me up at night although she was very naughty and grabbed a full chicken breast OFF MY DESK last week……since chicken bones are supposed to be harmful to dogs, I quickly became worried. She seemed to be just fine and enjoyed the chicken and probably annoyed at me for forgetting her afternoon snack. Dogs!
I guess she's been loving the small scoop of Alpos Premium Wet Food I've been giving her as a mid day snack. Of course she could have it for her full meal, but since she LOVES it so much, I like using it as an incentive. Just like me she loves snacks.
Check out the huge list of flavors on the ALPO'S HOMEPAGE
I thought I'd add a little extra sumpin sumpin to her homemade dog treats recipe by mixing in a couple of tablespoons of Alpo before rolling them out and cooking.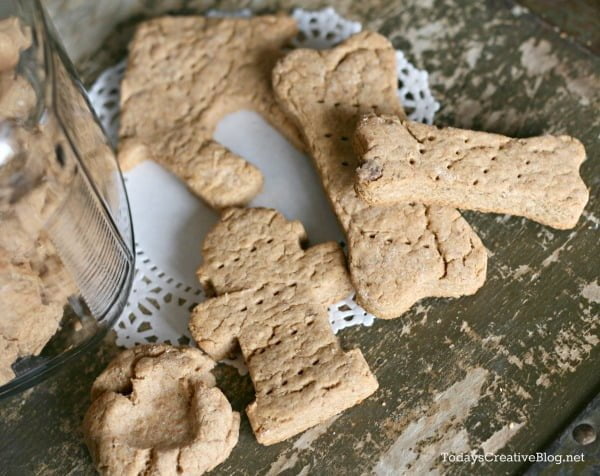 Don't we love spoiling our pets? They really are a family member.
If you've got a dog, you HAVE to watch this video!
Who doesn't love talking dogs giving their opinion?
For more fun dog antics head on over to ALPO's Facebook Page.