As part of the TCB Summer Series, today I've invited the cute twins, Kelli and Kristi of Lolly Jane! Adorable girls who know how to make everything around them adorable! Learn how they make a bunting using small pinwheels! Enjoy!

Hi TCB readers! We're so excited to be here today with Kim… her cute blog was one of the very first we started reading and we still love it! (:
To quickly introduce ourselves, we are twin sisters Kelli & Kristi of Lolly Jane, an eclectic DIY/home improvement blog is filled with budget friendly ways to spruce up your space. We would love for you to pop by sometime and say hey!
When we think of summertime we are reminded of bright, cheery hues. Today's project reflects just that and is a fun welcome when you come into Kelli's home. Introducing our simple pinwheel bunting to help spruce up the entryway: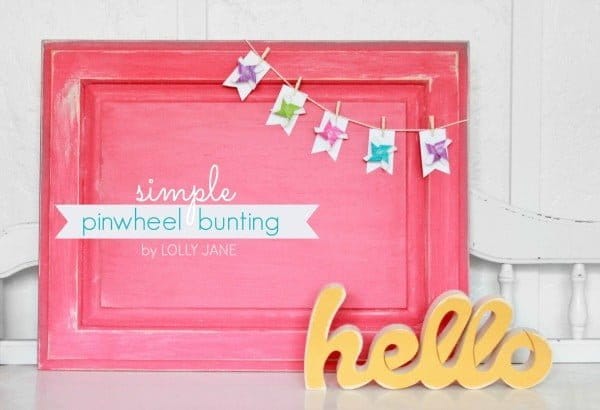 Make A Bunting
Supplies needed:
Not only was this SUPER simple and quick to make, but it was cheap- we are all about inexpensive, knock-off decor! (; You will need just a handful of items to create this. Besides these cute mini pinwheels (Party City- $4 for 50 count)….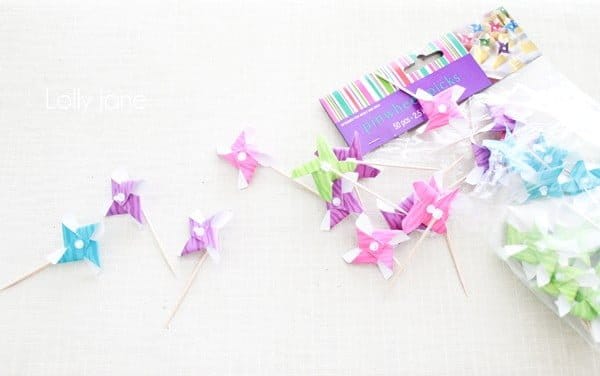 … you'll need scrap bakers twine, mini clothespins and card stock, most of which you probably already have on hand. Love that!
We simple removed the sticks from the pinwheels, cut banner shapes (freehand) from card stock, hot glued the pinwheels onto the banner and clothes pinned to the bakers twine. Simple!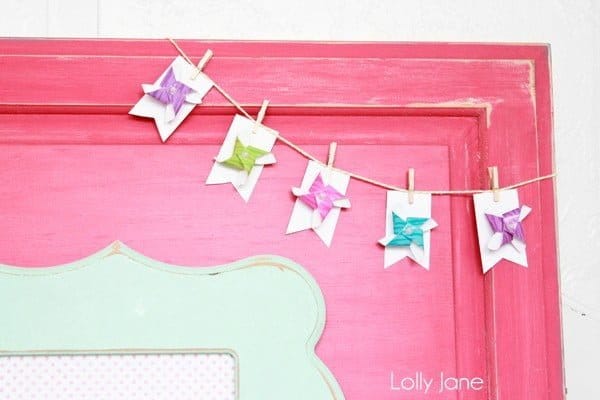 We paired the bunting with our chalkboard cabinet door and cute funky frame: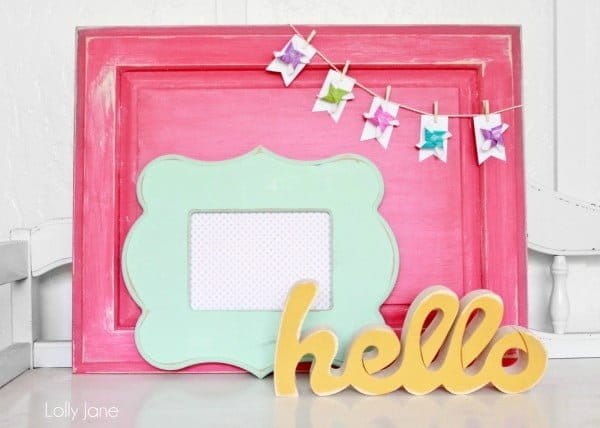 Take a peek at our tutorial on how to make any surface a chalk board……..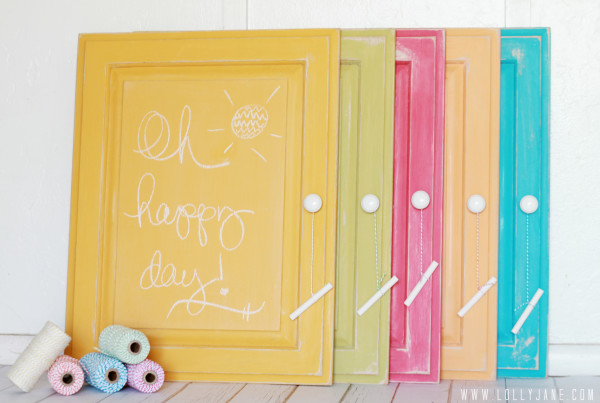 ……and our recent pinwheel summer wreath with FREE "Life is a Beach" printable: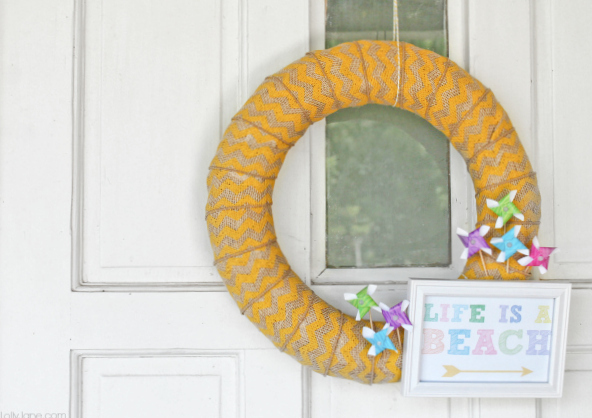 Do you decorate for the change in seasons? We do! Come visit us anytime on FB, Pinterest, IG or Twitter to see what we're decorating! (; A big thanks to sweet Kim for inviting us to be her guesties today! Muah!
XOXO,