We love our crockpots and we love Slow Cooker Sunday!
This week I'm sharing a non-food way to use your crockpot. I'm going to show you how to Make Candles in your Crockpot!

I use a lot of Scentsy and end up with all the used discs. Most normal people would just throw these away, but I am not normal. I have saved almost every used scentsy melt……..I. JUST. CAN'T. THROW. THEM. AWAY! Call it the green Oregonian in me or the college years of rooming with Elementary Ed majors. (they also save everything)
Make Candles in your Crockpot

I had been planning on making candles for a long time with my used melts. I just needed to remember to pick up an old double boiler at goodwill. Then I saw this idea using your slow cooker when I put together this round up for Disney about using your Crockpot for Non-Food ways. This was perfect! And easy!
How To Make Crockpot Candles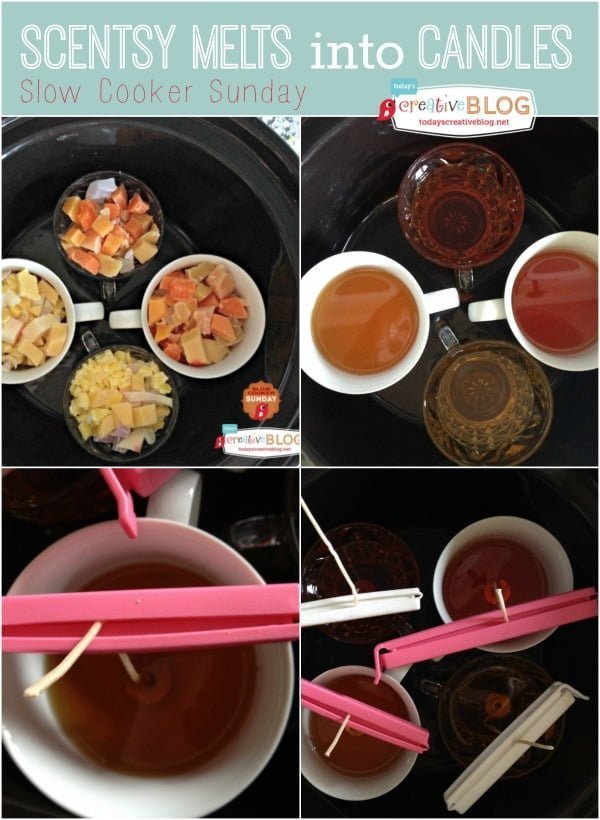 You'll need a slow cooker large enough for your cups, old tea cups or other small glasses, wicks, scented oil.
Cut or Grate Scentsy Melts – I started to grate my old scentsy melts and decided it would take too long, so I just cut them up into smaller pieces.
Place Cups into your Slow Cooker.
Fill your cups with the cut up scentsy melts as high as you can. Be careful not to spill any into your slow cooker. You could place tin foil along the bottom if wanted.
Drip in a few drops of any new scented oils if wanted.
Turn on LOW for a couple of hours.
Once your melts are completely melted, add the wicks. My wicks were super long, so I trimmed them. When I placed them in the cup, they started to tip since the bottom of my cup wasn't flat. Being just like Macgyver, I quickly found a solution to keeping the wicks from falling over. I used bag clips that were long enough to set over each cup. Yes…… I'm brilliant like that.
Once the cups are cool enough to touch, I took them out of the crock and placed them on the counter to cool. I clipped the wick to a shorter size.
When they are completely cooled, light and enjoy!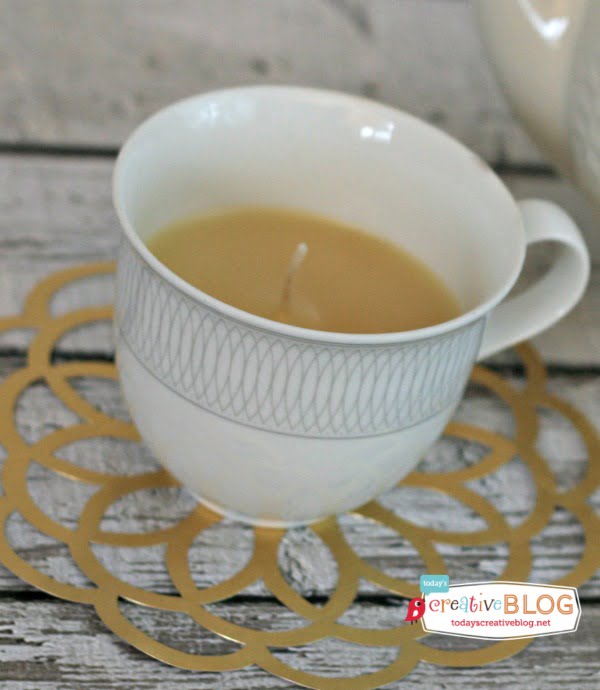 This was SO easy and left no mess at all. I'm thinking about making a few more, but with citronella for the patio this summer.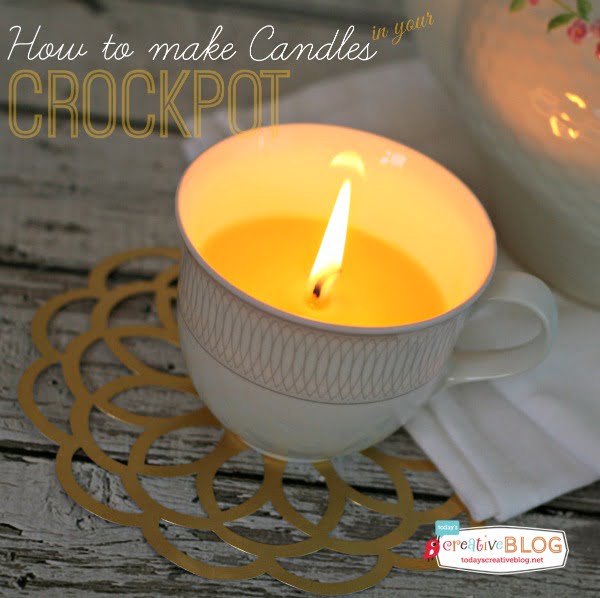 What's your favorite thing you've made in your Crockpot?
For more Slow Cooker ideas
Supplies used: