Memorial Day means summer BBQ's and summer BBQ's mean grilled burgers! We're going to be making the perfect Hamburger Patty!
Shaping the perfect patty can be difficult, but my easy, no fail method makes it SO nice and perfect every time. The kids will LOVE helping with this meal.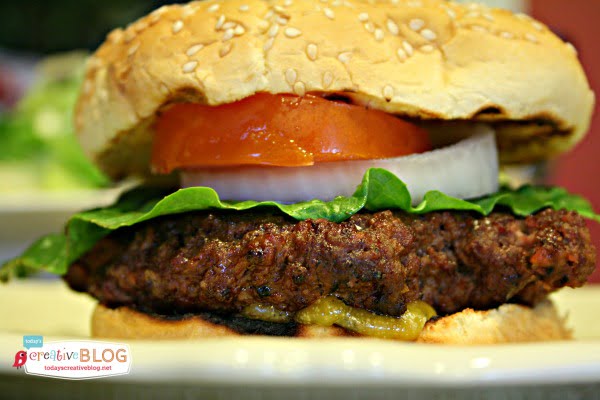 First I start out with quality meat and grind my own ground beef. (I use this grinder) I always look for the best deal on the best cut of meat and when I was asked to try the new grocery savings Favado App to compare prices from my local grocery stores, it made it SO easy. No standing there at the meat counter wondering if the grocery a couple of blocks away had better prices. By adding stores to compare against each other, creating a shopping list and finding coupons or special store offers will help us save money on all our BBQ needs all summer long!
My husband is liking Favado since it helps combine all available coupons and the best prices on your favorite and most used items. Yes, my husband loves clipping coupons.
Favado will help you save big on your favorite meats, the condiments you need for your burgers and dogs, as well as quickly find the best prices on the veggies you need for kebabs or the fruit you need for your famous cobbler recipe. Let me show you how I Favado-Hacked this recipe. Save on your grocery yourself and download your own Favado App Here.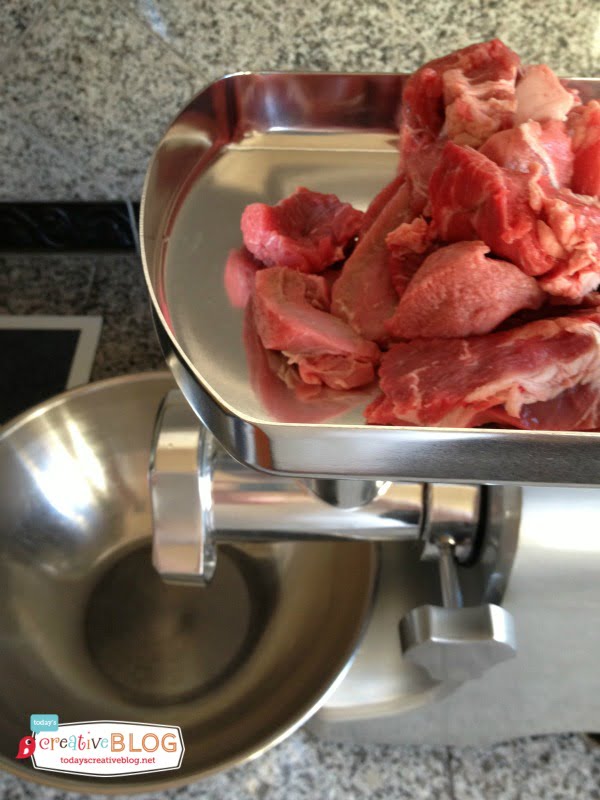 I usually buy a grass fed steak of some sort with a little fat on it. I cut it into cubes for grinding. If it's pretty lean, I'll add a bit of bacon fat to the ground mixture so it's easier to form into patties.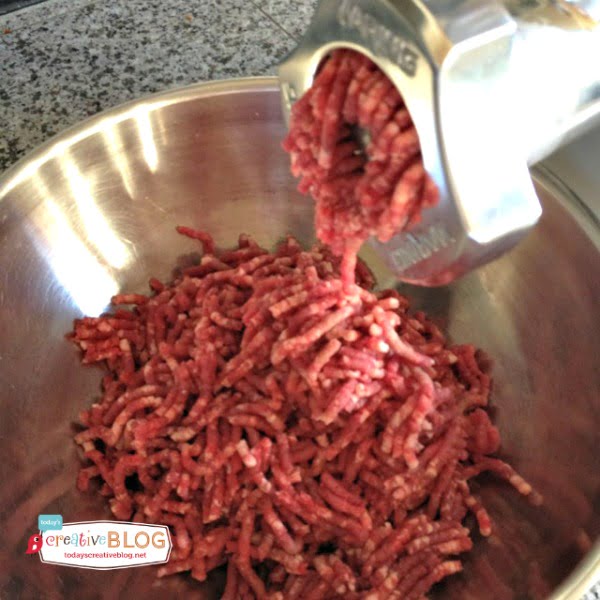 Making the Perfect Hamburger Patty – Flavor Combinations
This is when the fun starts. I just start adding flavors I'm in the mood for. Mix it well before forming patties using my no fail method below.
onion soup mix- this makes it easy to add quick flavor to any ground beef mixture.
minced onions, liquid smoke, sea salt, pepper
garlic powder, Worcestershire sauce & shredded cheese
BBQ sauce, minced onions
Diced bacon, minced or dried onions, shredded cheese, Worcestershire sauce
My homemade BBQ Rub sprinkled in.
Now that you've got your ground beef mixed with the flavors you're craving, it's time to make that perfect patty using my no fail patty making method.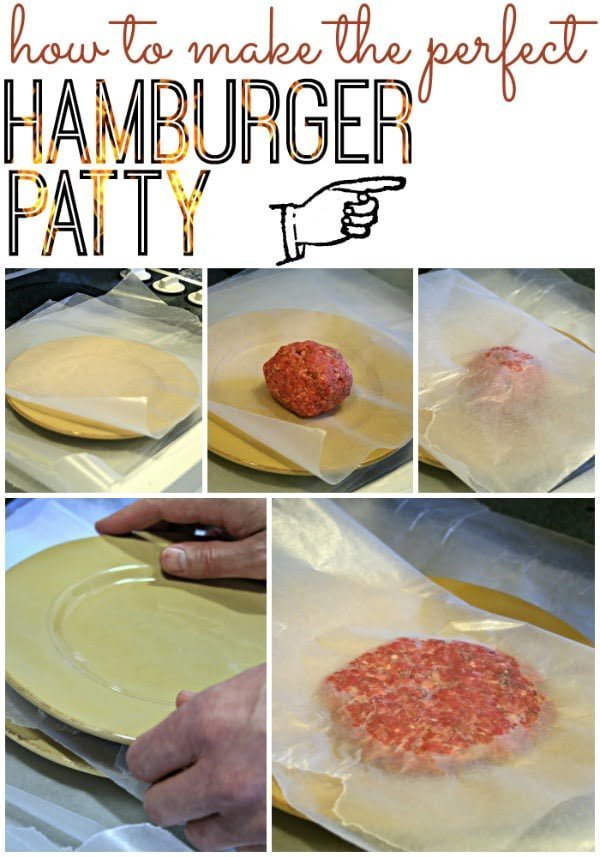 Making the Perfect Hamburger Patty with my NO FAIL Shaping Method
You'll need 2 plates and waxed paper.
Place waxed paper on top of your first plate.
Grab a handful of ground beef and form into a ball. Place the ball on top of the waxed paper in the middle of the plate.
Place another piece of waxed paper over the ball
Using the 2nd plate, position it over the meat and press down with even pressure.
Lift and you've got the perfect pressed patty!
When I make up a large batch of patties, I'll fold the waxed paper around the patty, then stack a few inside a ziplock bag and then freeze. When it's time for grilling, I just grab a frozen patty and throw it on the grill.
It's nice to know I have quality burgers ready to BBQ, whether it's for a planned BBQ party or last minute for dinner. You'll never buy patties again. It's also nice to know I can always find the best prices for the best cuts of meat using the Favado App.
Compliment your BBQ with: