Here's your March 2017 Printable Calendar to continue the watercolor month to month calendars I've been offering. Even though you may not need them, grab the January 2017 printable calendar and the February 2017 printable calendar for the inspirational quotes.
March 2017 Printable Calendar
Do not go where the path may lead, go instead where there is no path and leave a trail – Ralph Waldo Emerson
If you'd rather download the entire year, you may like these more.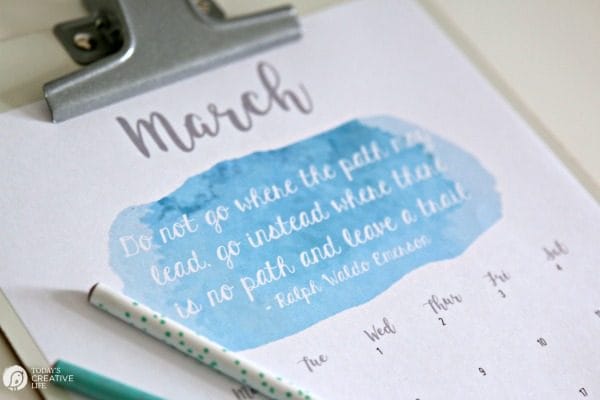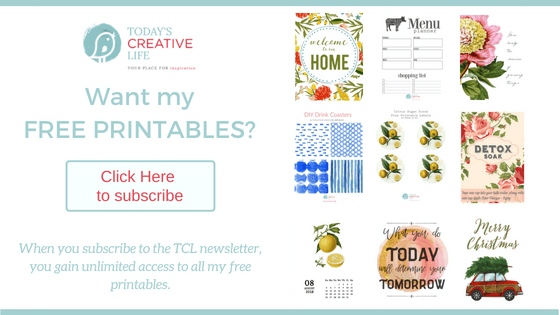 I'll be offering these a week or so before a new month begins. It's definitely not a planning calendar, rather an "at a glance" calendar that also substitutes for a bit of wall art.
You can clip to a clipboard, or place it on the fridge. It's beautiful enough to frame and swap it out monthly. If you're crafty, you could trim the quote portion after the month is over and use in handmade cards.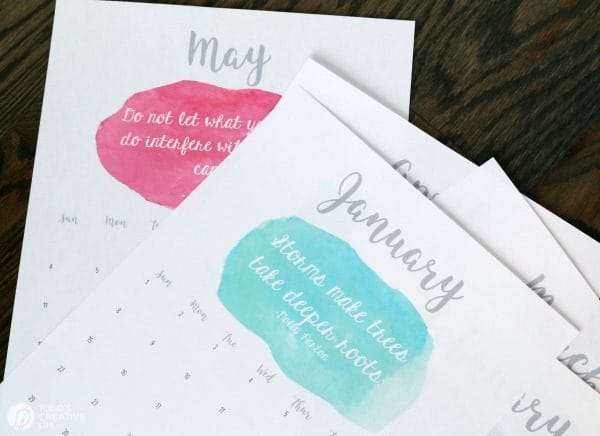 How to Print your March 2017 Printable Calendar
Affiliate links for products listed are for your convenience only. This cost you nothing extra. If you happen to purchase anything as a result of clicking, TCL will receive a small percentage. Thank you for your support. This allows me to continue to offer you free content.
Download the March 2017 Printable Calendar. Click here to download.
Open the file on your device and print as usual.
I use either a regular printer paper or if you a more professional look, try using a white cardstock.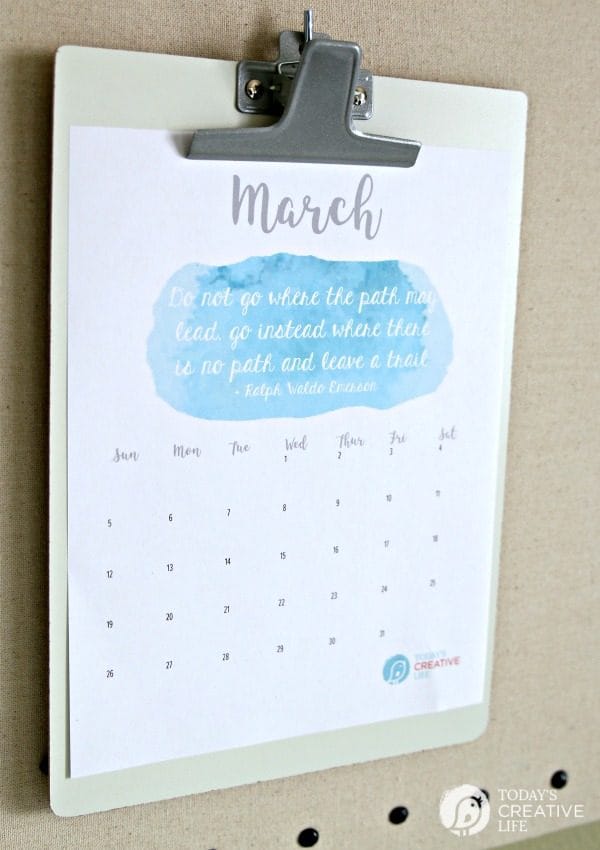 I know a lot of you are really enjoying the planners were you add your own flair. I'm late to this party, but I do love all the accessories! My friend Julie has started designing and selling on Etsy! If you're planner crazy, you'll love these! Visit her Etsy Shop Here.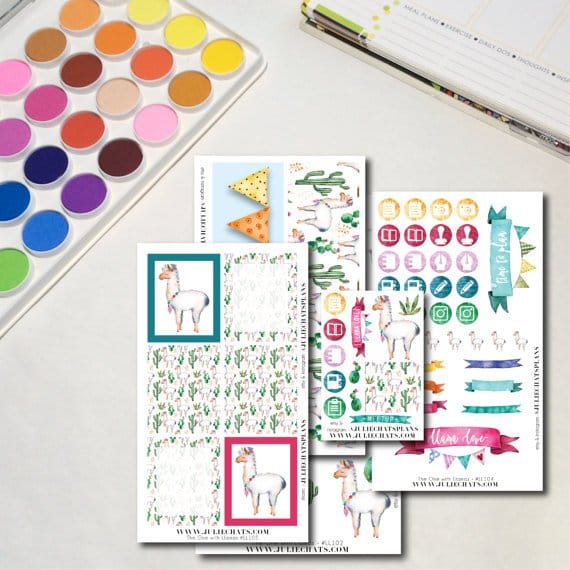 Reminds me of my scrapbooking days!
---
More Organizing Printables