Here's your dinner idea for tonight! Mexican Lasagna for the win!
I'm always looking for easy dinner ideas, it's something most households have in common. This Mexican Lasagna is an easy and delicious casserole that will make everyone happy, so it's a keeper.
Mexican Lasagna Recipe

My neighbor and housekeeper gave me this recipe a while back and when I was asked to work with Sargento® Fine Cut Shredded 4 Cheese Mexican blends , I knew exactly what I would make! With Off the Block freshness, it was the perfect ingredient to give this Mexican Lasagna it's creamy smooth flavor.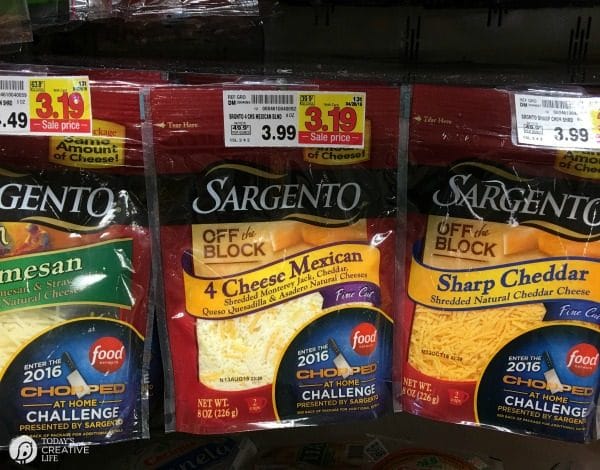 I found a nice selection of Sargento Off the Block Cheese blends at my local Kroger store. While there, I also picked up any other ingredients I may need.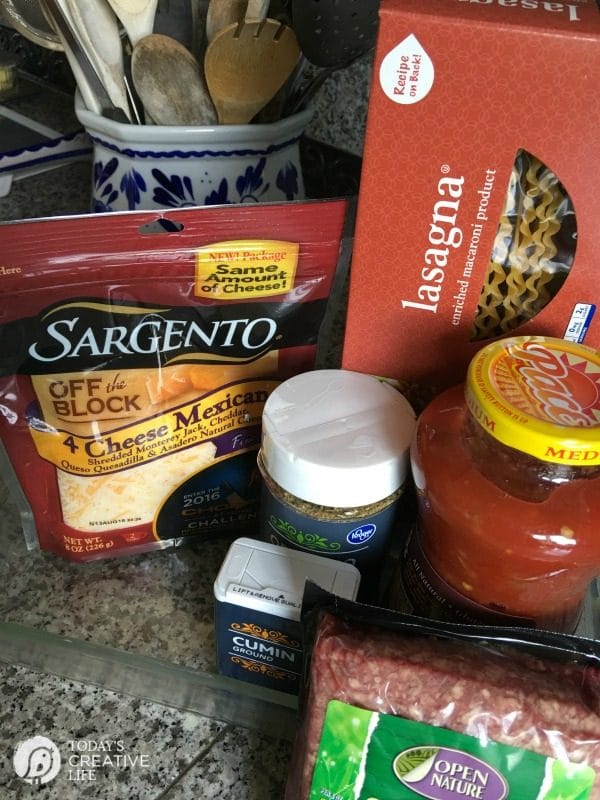 This Mexican Lasagna casserole uses uncooked lasagna noodles, so it's really quick to put together. It's perfect for those days when the clock strikes 4 PM and you have no idea what you're making for dinner.
First you'll want to brown up your ground beef. Ground turkey is a great too.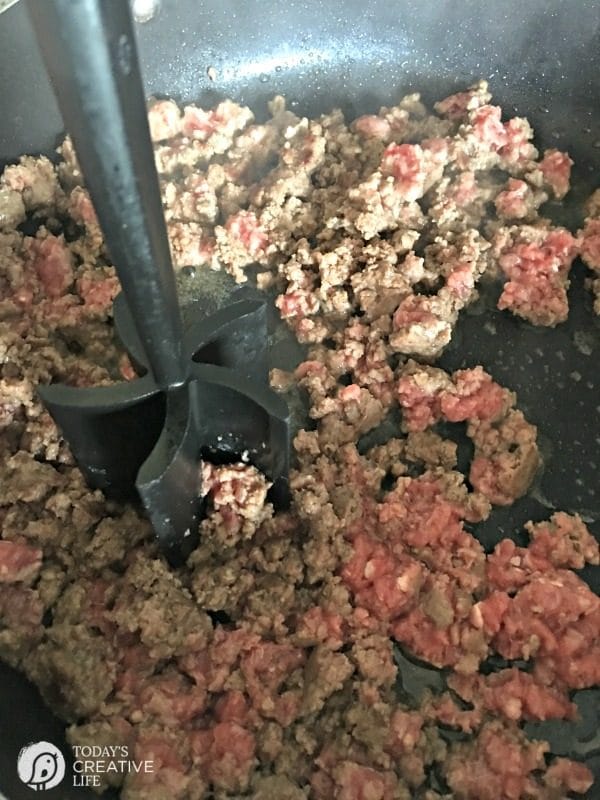 When it's pretty much browned, you'll add your seasonings. When it's completely browned, add the refried beans and stir.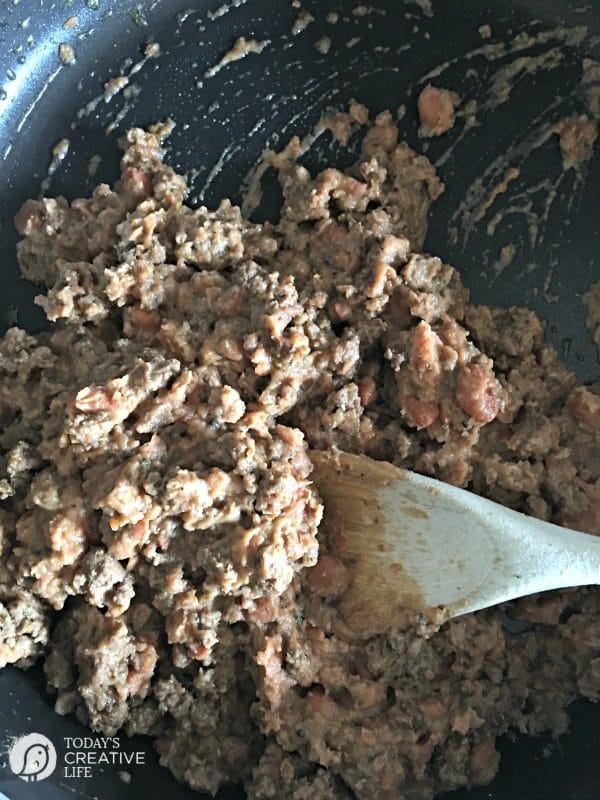 After you prepare your glass baking dish, lay out one layer of noodles. Top with the meat and bean mixture, add a layer of cheese and then repeat the process. I layered my noodles in the opposite direction for each layer.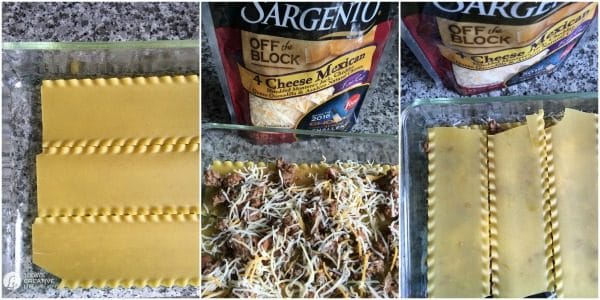 Once you've completed a couple of layers, top with salsa and bake. Once it's baked for a bit this is when it gets good! Spread Sargento® Fine Cut Shredded 4 Cheese Mexican blend with sour cream over the top and continue to bake a few minutes more.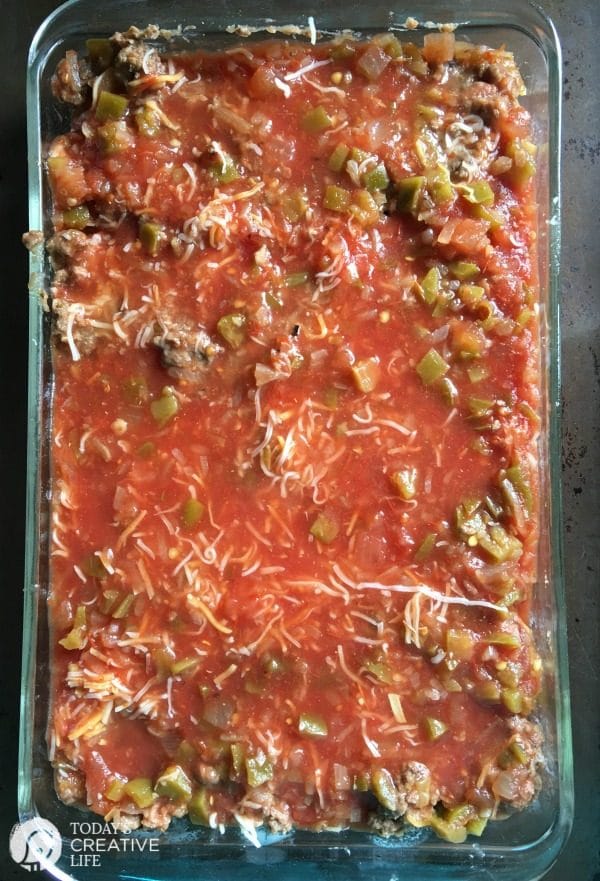 The Off the Block freshness of Sargento® really gives this recipe that Mexican flavor!
I told you it was easy!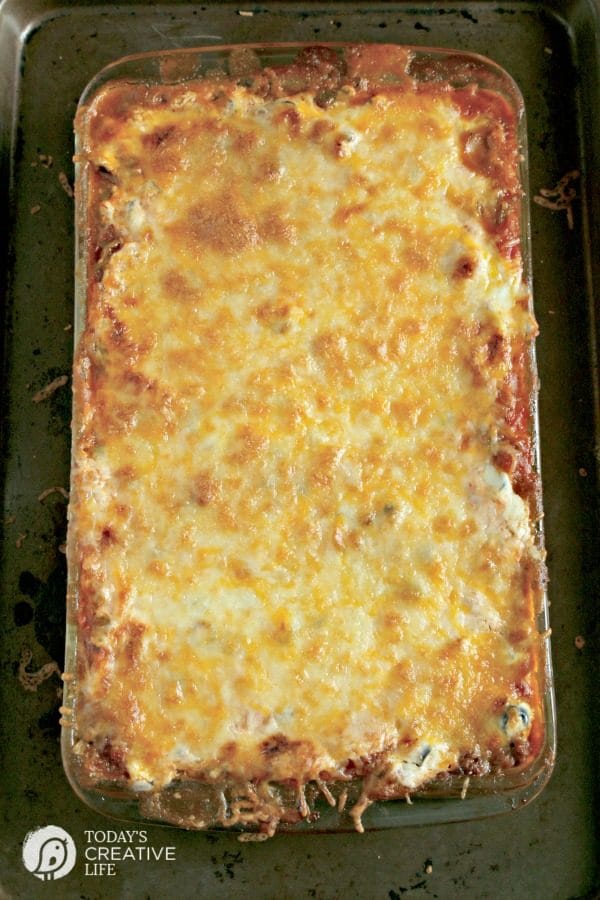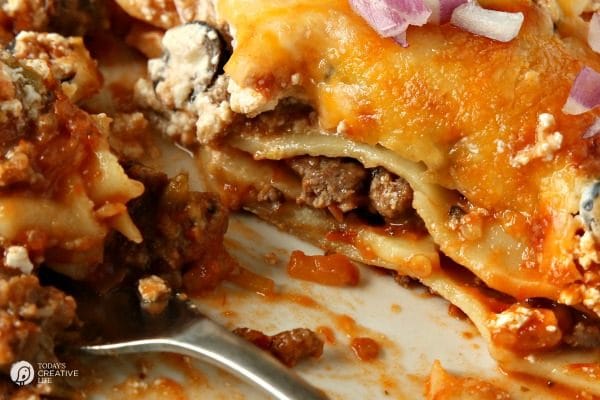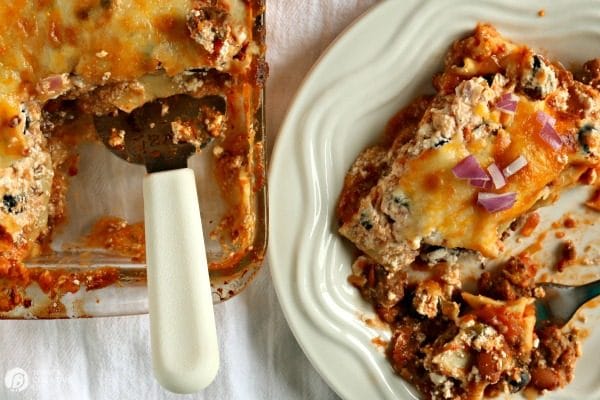 Serve this with a salad and you're set. The family is happy and you're happy. It's the perfect dinner! The fantastic thing about this recipe, is that it can easily be frozen. We had left overs, so I threw a few individual servings in the freezer to pull out for a quick lunch or dinner later.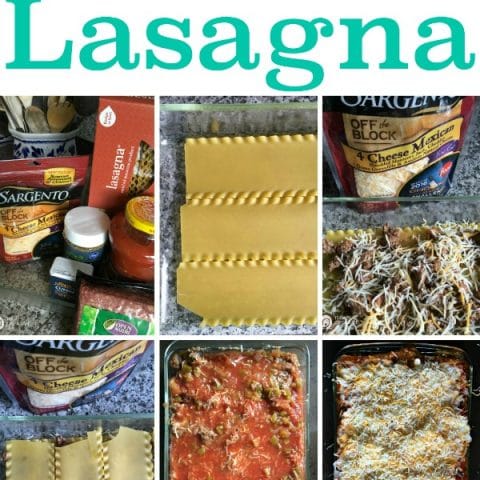 Mexican Lasagna
Prep Time: 20 minutes
Cook Time: 1 hour
Total Time: 1 hour 20 minutes
Ingredients
1 lb ground beef or ground turkey
One 16 (oz) can refried beans
2 teaspoons dried oregano
1 teaspoon cumin
1 teaspoon garlic powder
12 lasagna noodles (give or take)
2 cups water
2 cups picante sauce
2 cups sour cream
4 (oz) can sliced black olives
2 to 3 cups shredded Sargento® Mexican blend cheese
Instructions
Preheat oven to 350 degrees and prepare your 9x13 in pan with cooking spray.
Brown your ground beef. When it's almost completely browned, add in the oregano, cumin, garlic powder.
Add the refried beans to the browned meat mixture. Heat on medium low until well blended and set aside.
Place 3 or 4 uncooked lasagna noodles in the bottom of your prepared pan.
Spread half of the beef mixture over the noodles.
Sprinkle a bit of cheese and half of the olives over the beef mixture.
Repeat your layering.
Mix the picante sauce with the water and pour over the noodles.
Cover with foil and cook for 1 hour. I place my pan onto a cookie sheet in case it bubbles over.
After it's cooked for 1 hour, remove from the oven.
Mix sour cream with most of the remaining cheese, leaving a bit of cheese for the top.
Spread the sour cream over the top of the casserole.
Sprinkle the remaining cheese over the top.
Return to the oven and cook until the cheese is melted.
Remove and let it sit for 15-25 min before serving.
Enjoy!
Look for Specially Marked Packages of Sargento® Shredded Cheese for $1 Savings at your local Kroger.
This is a sponsored conversation written by me on behalf of Sargento®. The opinions and texts are all mine.