Every now and then, I'm offered to review and test drive a car from DriveShop. Who doesn't love test driving new cars, right?
This time it was a Mitsubishi 2016 Outlander SUV.
Mitsubishi 2016 Outlander SUV

I had a busy week ahead with a trip to IKEA, Goodwill, and just my basic errands. This SUV has a 3rd-row option which is so popular with families. It's not a huge 3rd row, but it would be OK for children up to age 10 or so.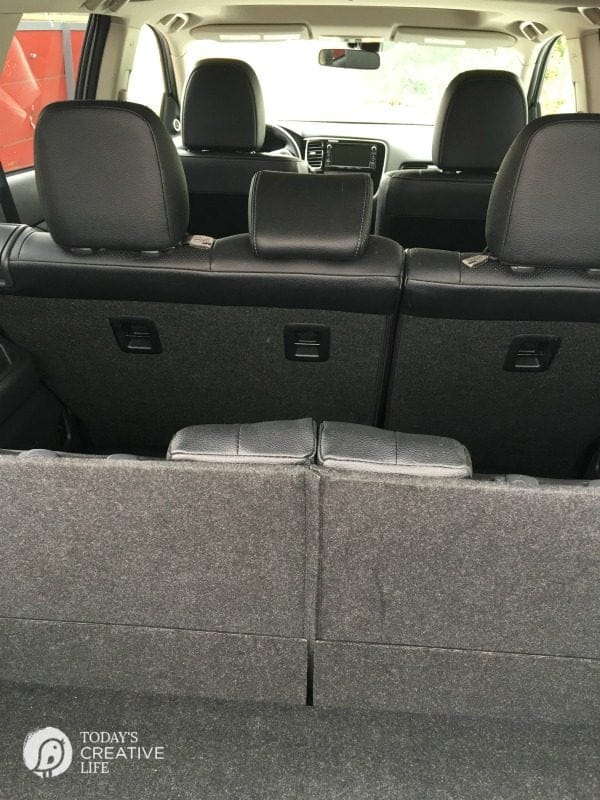 Since I was picking up 3 sets of shelving from IKEA, I decided to put it to the test by taking the 3rd and 2nd rows down and filling it up. I bought 3 of these and they all slid right in with no issues.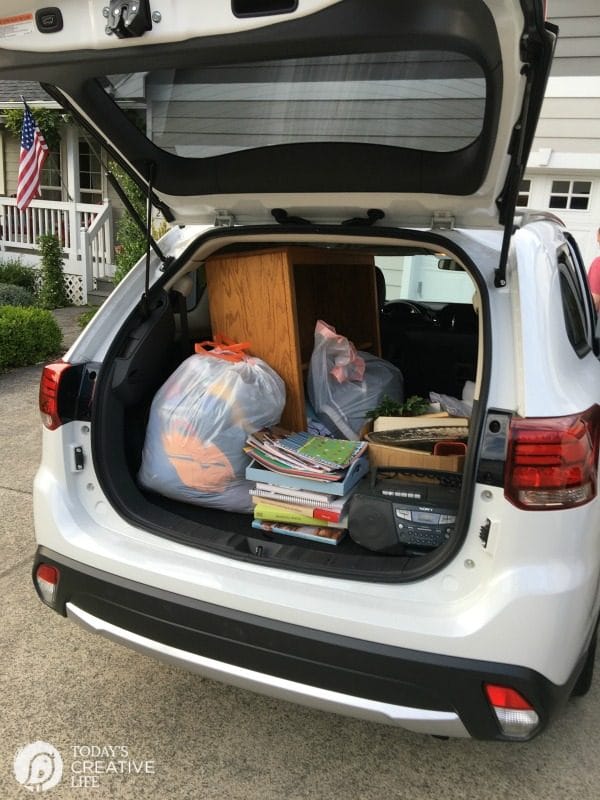 Since I had the seats down, I decided it would be a great time to load up my Goodwill pile and get it out of my garage! It always feels so good to get rid of stuff you no longer need, doesn't it? I was pretty happy with how be able to load up larger items. I can only imagine how handy it will be for holiday shopping, especially since it has a pull over cover to hide the back area contents.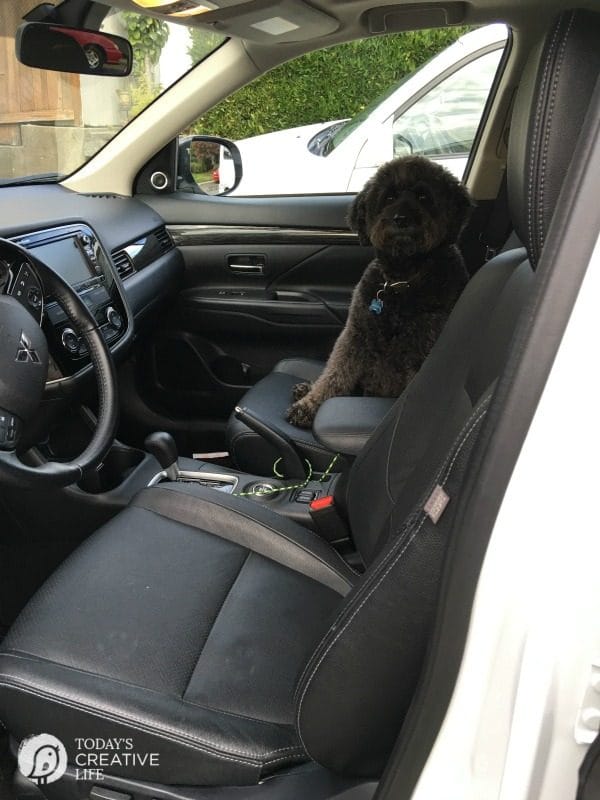 My pup Maybelline enjoyed riding shotgun and since it has leather interior, I didn't have to worry about dirty footprints staining the seats.
Since I'm not a car expert, I couldn't tell you car talk details, but it for us moms?……. I liked that it was easy to drive, had a handy USB plug, great navigation, and a great sound system.
Other items that moms love:
Airbags – Driver's knee air bag, advanced dual-stage SRS airbags, side curtain airbags, Front seat airbags
Under floor cargo storage
rearview camera
Center storage armrest with cup holders!
26 MPG city and 29 MPG highway
Great price point! Starts at $23,495 – Build your own here.
This post is sponsored by DriveShop and Mitsubishi. All opinions shared are 100% mine.