This week I got to play around with the new Mod Melts by Mod Podge. A couple of weeks ago, I received a box full of Mod Melts goodies and was asked to share my completed projects with you!
I like crafts that don't take a ton of skill……..like sewing. These looked right up my alley……super easy and super cute once finished. I also got to pull out my trusty ole glue gun. That poor baby needs to be replaced, it's got fuzz, glue, and dust all stuck to the sides.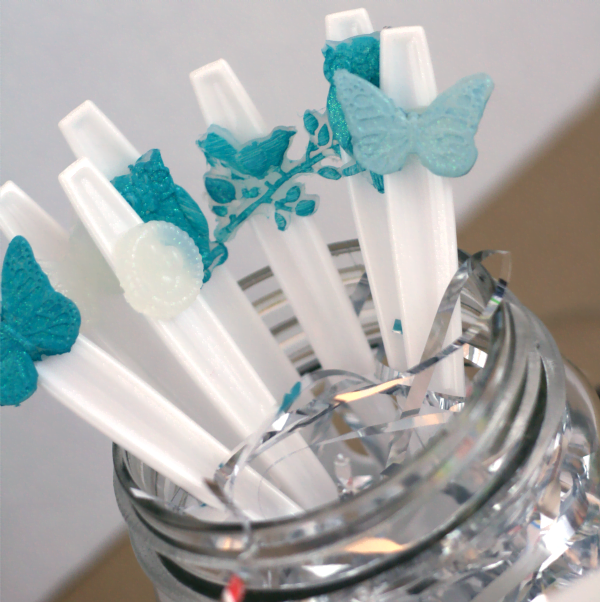 Mod Melts look just like a glue stick, but they're not glue. They come in a clear beach glass or milk glass. I received the beach glass. Using your mod melt sticks in your glue gun, just simply squirt the melted goo into the mold shape. See? Easy! After a few minutes, it pops right now and is ready to be painted. See? Simple!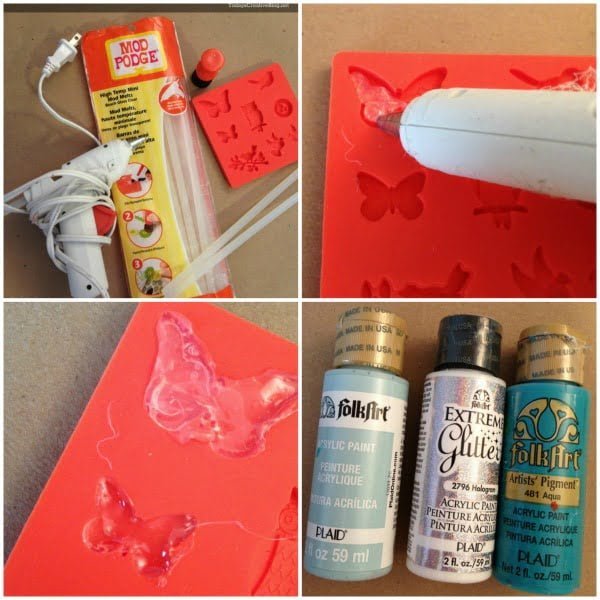 Now that was done, I had to figure out what I was doing to do with these cute little melts. I thought about doing hair barrettes, or placing on a terrecotta pot or placed on painted clothes pins……so many options to embellish. Then I thought of those cute wooden ice cream spoons and how cute they would be glued to the ends. But I didn't have any wooden spoons and I didn't have time to run all around looking for some. But I had white plastic spoons and thought……..why not?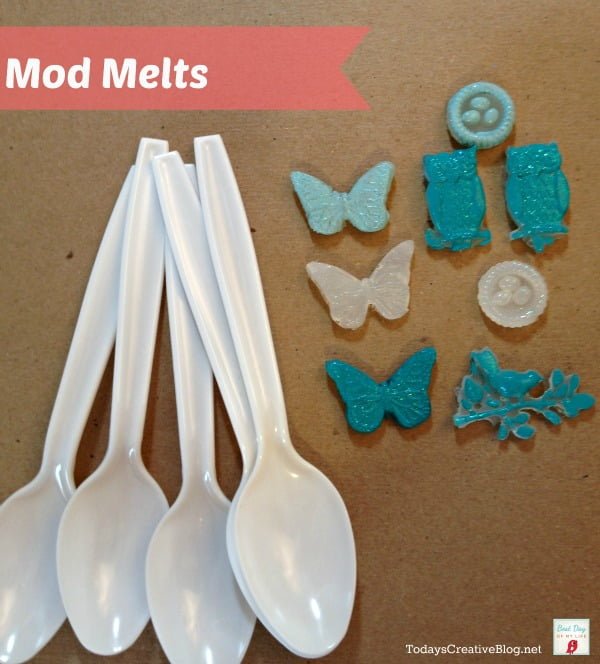 I painted them with two tones of turquoise paint then added a coat of the extreme glitter to add a sheen. I glued them on with craft glue, let them sit for about an hour before using. I'm pretty sure they made my ice cream even better!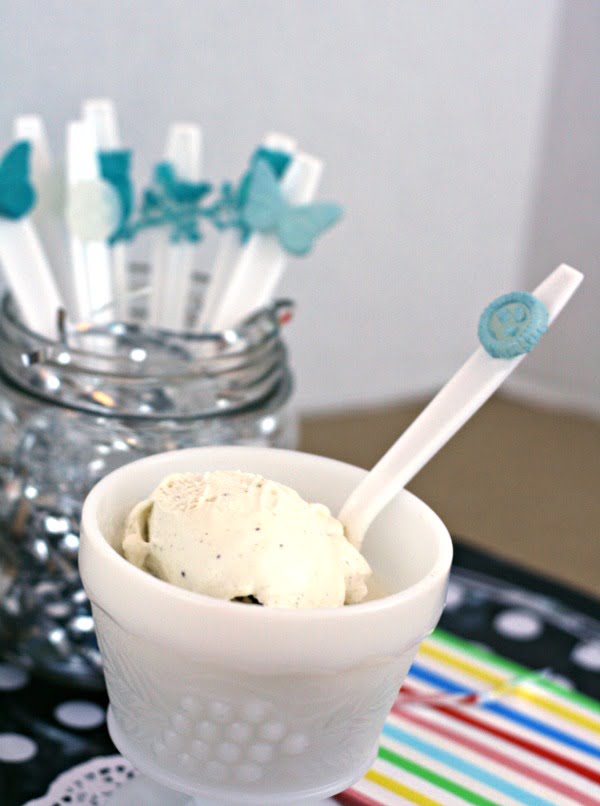 How cute would these be for a birthday party or ice cream social, or even just a special surprise for dessert?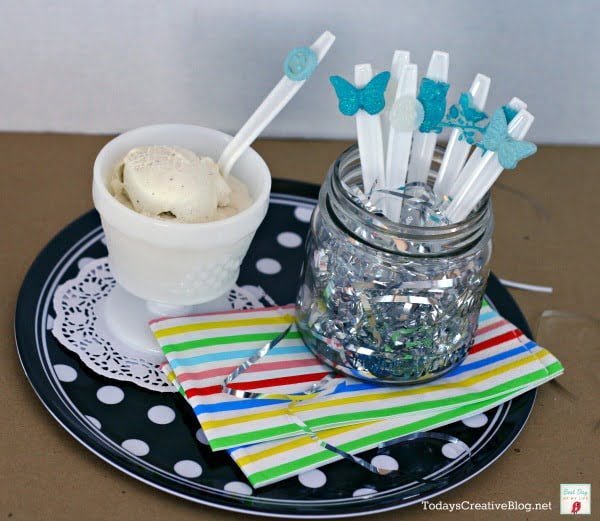 I think they're adorable and can't wait to think of the other ways to use these Mod Melts. So many shapes to choose from.
What would you make?
Connect with Plaid and stay in the know on new projects.



BluePrint Social hired me to try out these amazing supplies. My opinions are mine and of course I was paid……but don't tell them I was about to buy them myself!