While I've been away, I've had so many guest bloggers filling in! What a treat for all of YOU to have so much creative inspiration! Marty from Marty's Musings is sharing this Mod Podged Storage Cabinet. She'll show you how easy it is to change the look of something useful, but not quiet your style. It's time to upcycle people! New to decoupage? Learn how to Mod Podge from author Amy Anderson.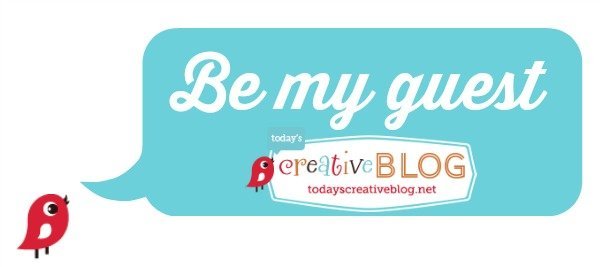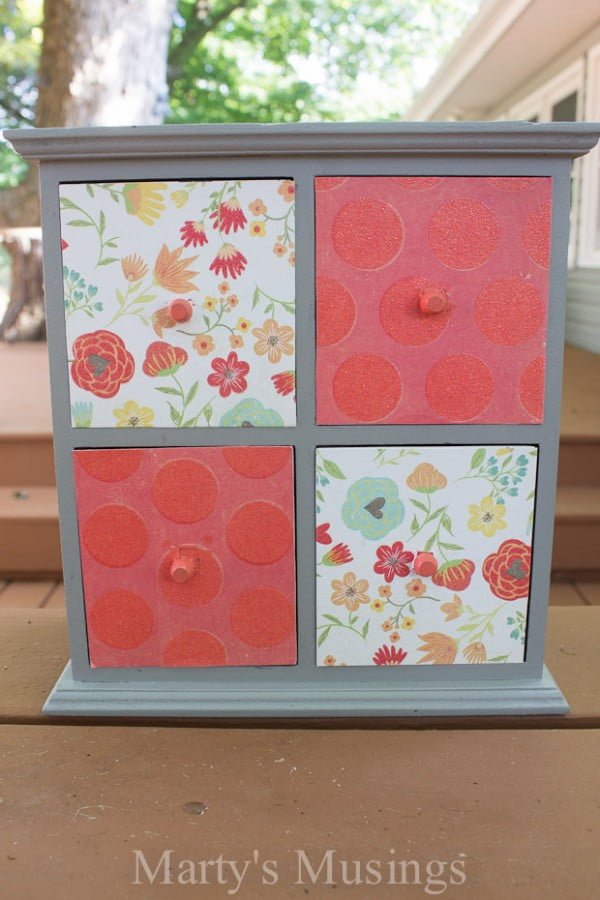 Hi, everyone! I'm Marty from Marty's Musings and I love creating DIY projects, home decor and crafts on a yard sale budget. I also write about food, faith and family as a biological and adoptive homeschooling mom.
I love scrapbooking my family's memories with either traditional 12×12 pages or with Project Life and have amassed quite a large collection of paper. (Okay, so it rivals Michael's. I can't help that I love patterned paper!)
Mod Podged Storage Cabinet Makeover
A few years ago I found this really ugly box with drawers at a craft store for practically nothing. I knew the pattern was bad, but I wasn't ready to change it at the time.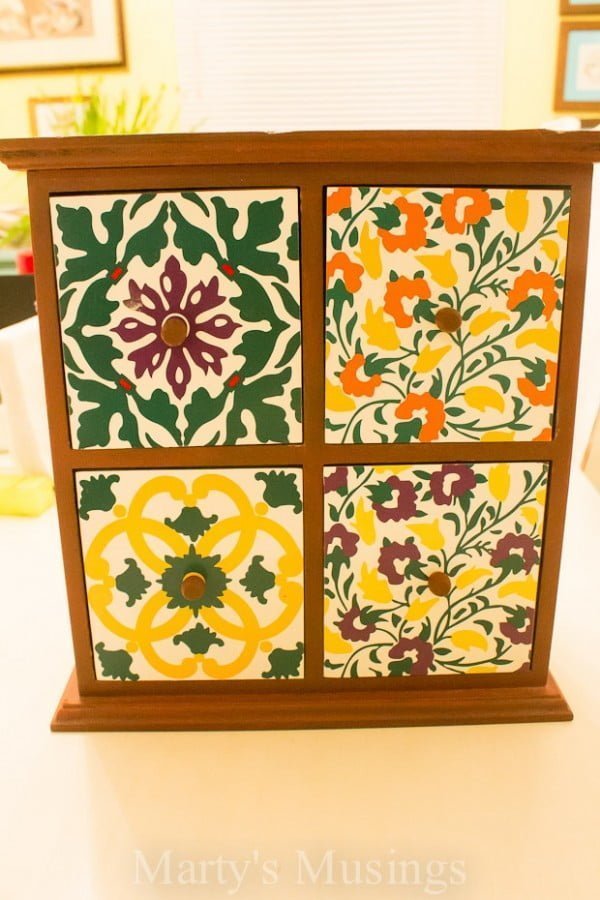 This year when we started our master bedroom makeover I was finally ready to commit to new colors, and, of course, use my favorite scrapbook papers!
For this project I picked two similar patterns of 12×12 paper (but you could use any size that works for your project). I find that using collections of paper takes the guesswork out of whether the patterns will work well together.
(The one step I don't have pictures for was painting the makeup box with the same gray paint we used on the bedroom walls. Just slap on a coordinating color and call it good!)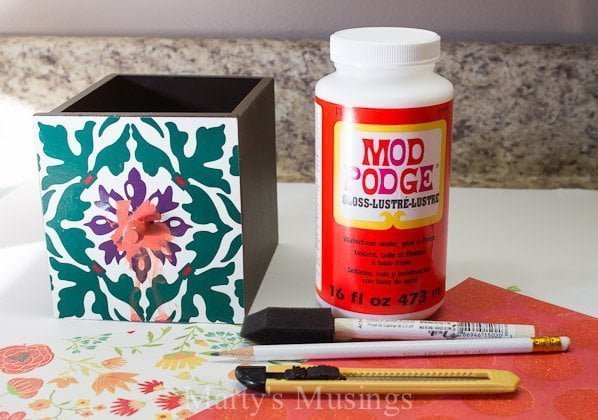 I cut the patterned paper the size of my drawer front, then drew lines on both diagonals.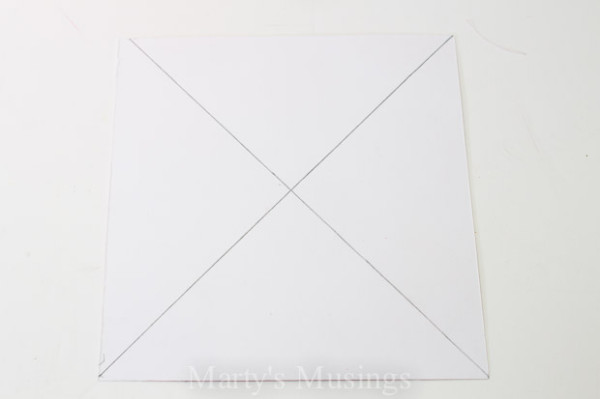 Next I cut a small square in the center to allow room for the knob.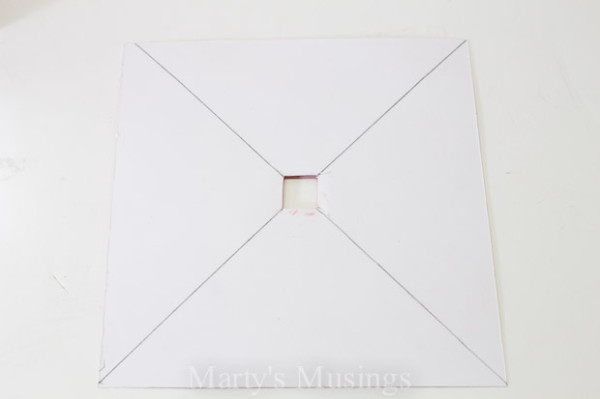 I brushed Mod Podge on both the drawer front and the actual paper.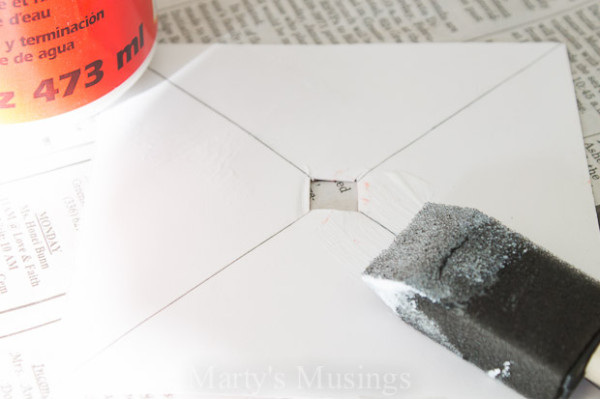 I then slid the paper over the knob and pressed it into place and I was done!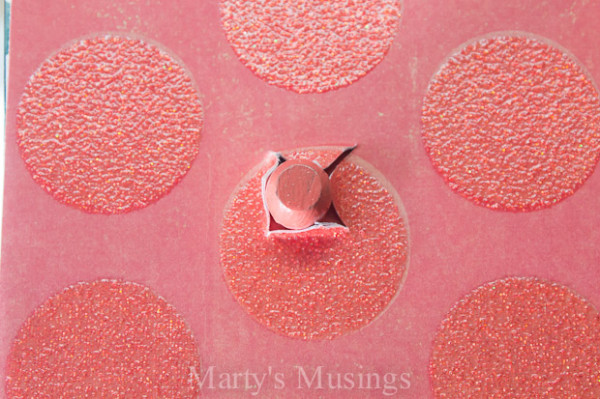 If you want to neaten up the area with the knob just add a touch of paint that coordinates with the paper.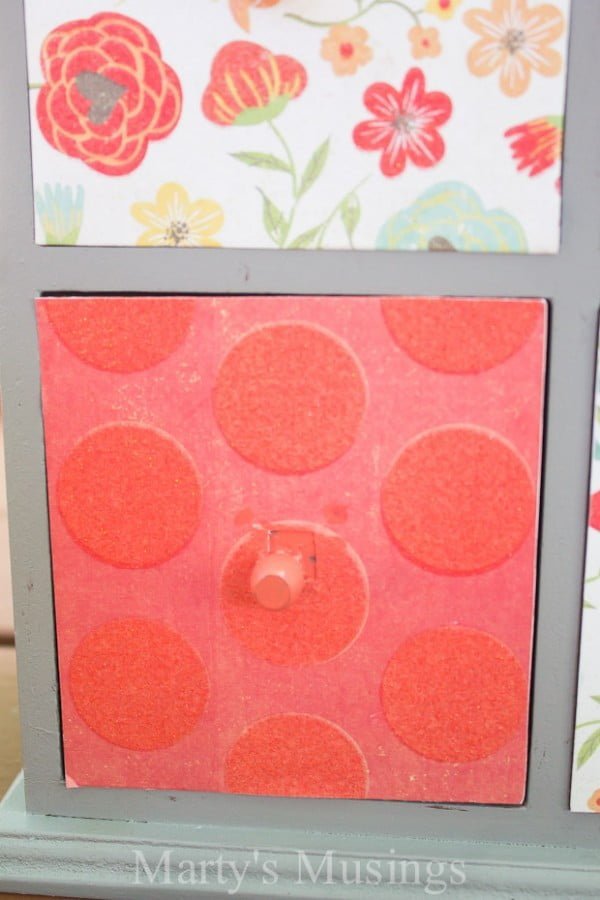 These drawers are perfect for holding my lipsticks. (I'm embarrassed to tell you that I had over 60 tubes at one time. I know, crazy! I picked them up at the dollar store or with coupons and on sale, always in the search for that perfect shade!)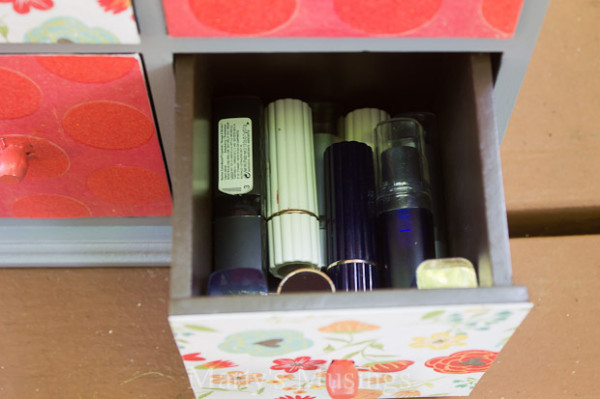 Scrapbook paper is one of my favorite ways to add pops of color in a room without spending a lot of time or money. In my home alone I have wall art with scrapbook paper in my bathroom and scrapbook paper in my craft room window frame.
Thank you, Kim, for letting me share this easy project with your readers!
To see more of my DIY ideas I'd love if you would follow me on facebook, pinterest, instagram, twitter and google+.