This is a Sponsored post written by me on behalf of Gallo Family Vineyards. All opinions are 100% mine.
I have been asked to work with Gallo Family Vineyards again……nice folks. Gallo Family Vineyards wants me to encourage you to "Moscatofy Yourself" and is offering me a challenge. How could I say no? It's not a dance challenge, although I could take them on. The challenge is the "Mix It Up with Moscato" challenge.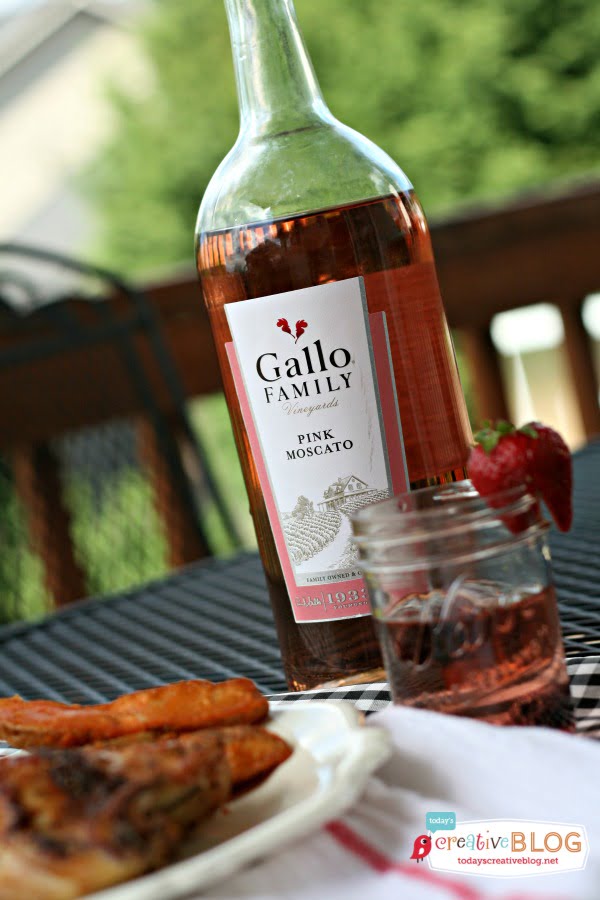 Oh how I love my job.
My challenge was to "Mix up my next glass of Moscato with a White, Red or Pink variety".
National Moscato day is May 9th, TODAY! An annual holiday dedicated to enjoying this deliciously sweet wine variety…..what?……you didn't know there was a National Moscato Day? There is……and it's May 9th! And I'm ready! Are you?
It's time to Moscatofy Yourself!
So hard to decide between the White, Red or Pink Moscato wines. I decided to try the pink moscato. Their description had me at "Aromatic Orange Blossom Flavors". I like sweet wines, so this sounded like something I'd enjoy. Especially with a hearty lunch after working in the yard. I know nothing about pairing wines, only what I enjoy at the time and the sweet taste with the chicken hit the spot.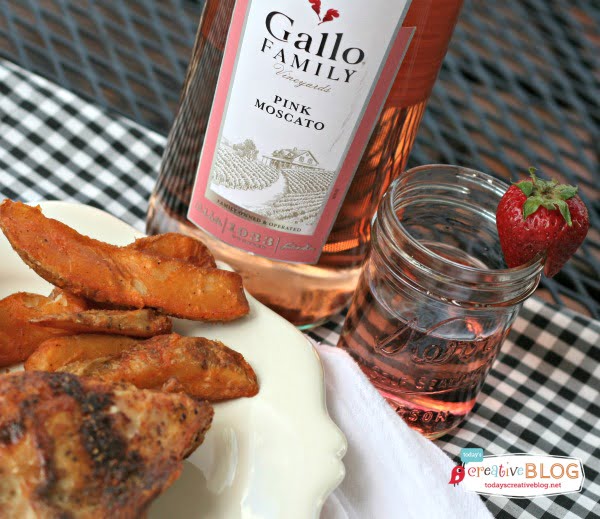 Try taking their Moscatofy Yourself fun quiz to help you determine which Moscato is for you. The Red with it's yummy berry finish, the Pink with it's aromatic orange blossom flavors or maybe their White with tasty peach flavors.
One of my favorite things to do with wine is either add frozen berries or mix it with a splash of lemon lime soda.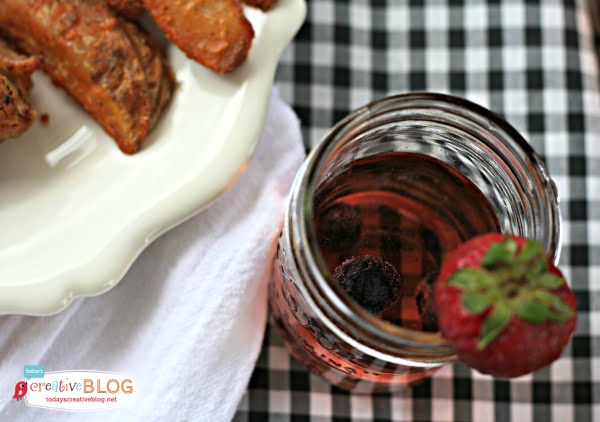 How do you mix it up?
Gallo Family Vineyards Moscato is available for $4.99 for a 750ml bottle at your local grocer or wine retailer. My grocery store was out of the 750ml, so I HAD to get the larger one, darn it! Great price too. $7.99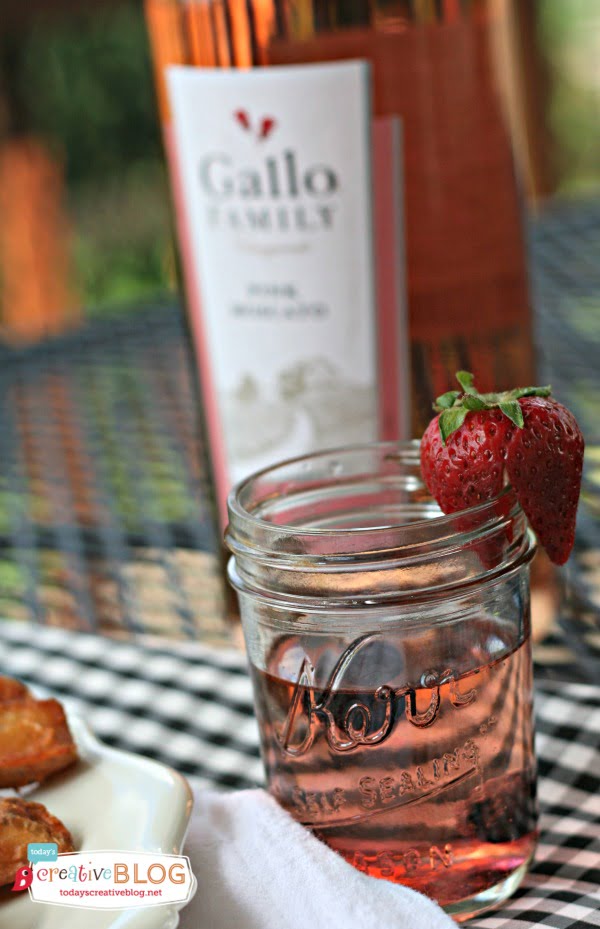 So if you're in the neighborhood, come on by.
Save your Gallo Family Vineyards corks to help raise up to $50,000 for the Meals on Wheels Association of America
Gallo Family Vineyards Website
Follow @GalloFamily on Twitter and join them for a chance to win one of five $100 Visa Gift Cards during their Twitter Party tonight, May 9th at 4pm PST (7pm EST). Hashtag #MoscatoDay – Can't win if you don't join in the party! Official Rules for the Twitter Party.
The CoHosts tonight are @copykatrecipes and @moderndaymoms, RSVP here.
You MUST be 21 or older to drink alcoholic beverages and as always, please remember to drink responsibly.