I can't believe Mother's Day is THIS SUNDAY!  I wanted to share this adorable Mother's Day Printable Party Pack from one of my new printable contributors, Seven Thirty Three.   Of course, I have other Mother's Day Printables too if you're looking for a variety. Mother's Day Printable Matryoshka Dolls and a fun Mother's Day Questionnaire.
Mother's Day Printable Party Pack
This party pack will be a great way to decorate a Mother's Day Brunch or breakfast in bed.  The colors are HOT and ENERGETIC!  Create a banner, gift labels, cupcake liners and more! What I love about this printable pack is that a couple of the items can be used all summer long, maybe for a picnic, or beach party.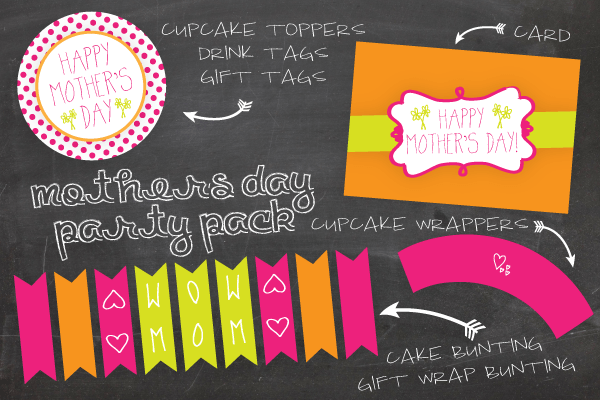 This Mother's Day Printable Party Pack is FREE! We like FREE!  Just head on over to Seven Thirty Three's Blog and download.  Simple as that. While you're there, I'd love for you to leave her a quick comment…….she'd be tickled!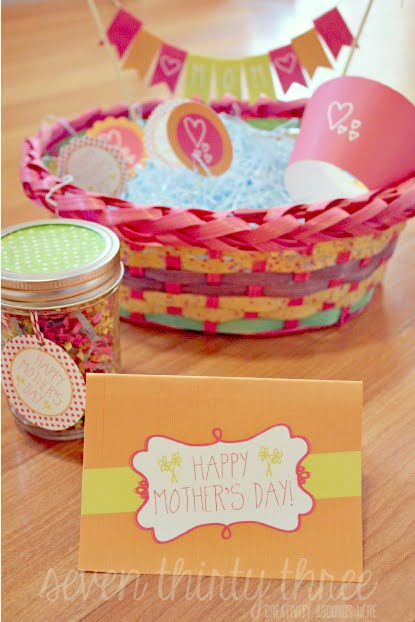 Download your FREE Printable Mother's Day Party Pack here. (even if you don't plan on using  it this year, you may want it for later!)

See more Mother's Day Printables Here.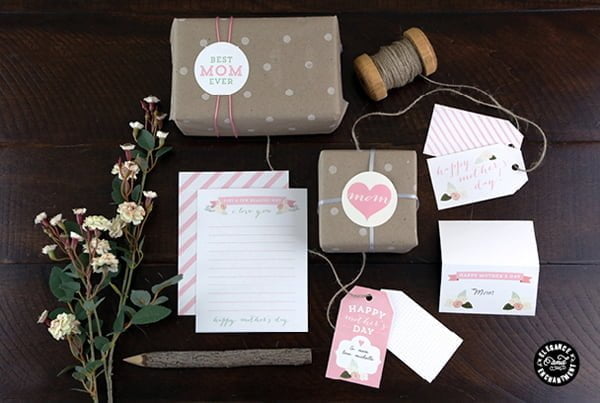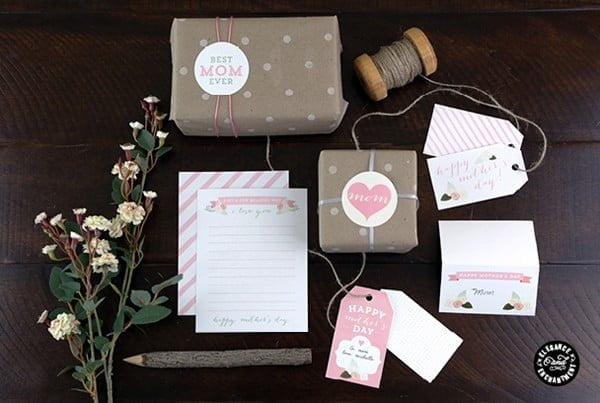 Mother's Day Printable Note Cards