This post brought to you by Fresh Step and Meow Mix. All opinions are 100% mine.
I've been sharing a few posts about my kitty Peaches since I've been asked to partner with Fresh Step and Meow Mix®.
Keep reading for a chance to win a $25 Walmart Gift Card
We adopted Peaches from a shelter when she was 7 or 9 months old. I was kind of sad that my son didn't choose a kitten because…who doesn't want a kitten, but then I was glad she was already litter box trained, and she was pretty cute.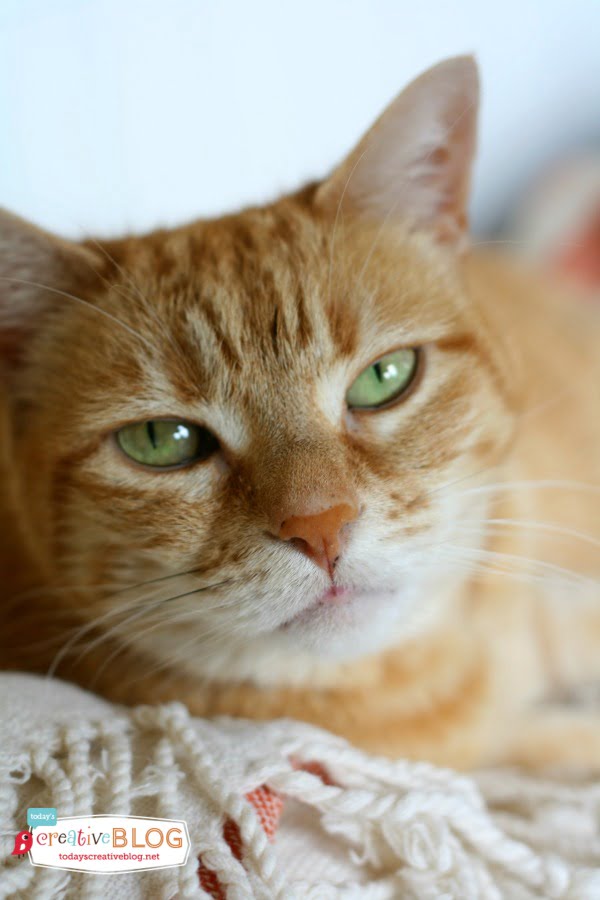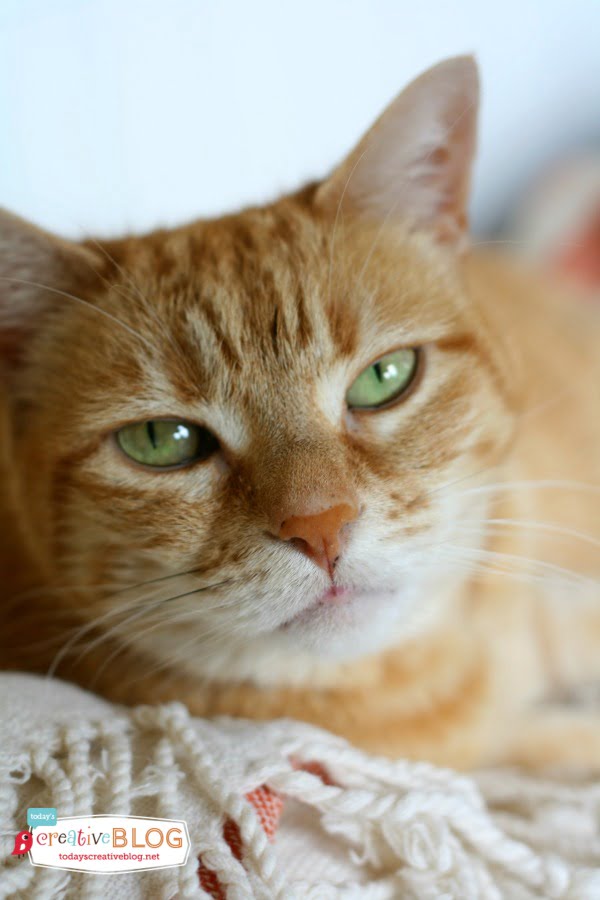 When she was young, she was so easy to keep happy and didn't seem to take any extra energy other than than giving her the basics. As long as she had food, water and attention, she didn't seem to need or want much more from us.
As she's aged, she's become much more needy and demanding and will meow your ear off if she doesn't get her way……NOW! And she didn't like me waking her for these photos.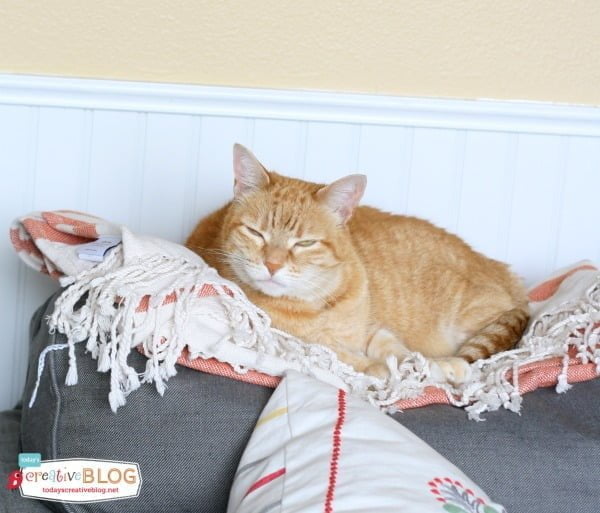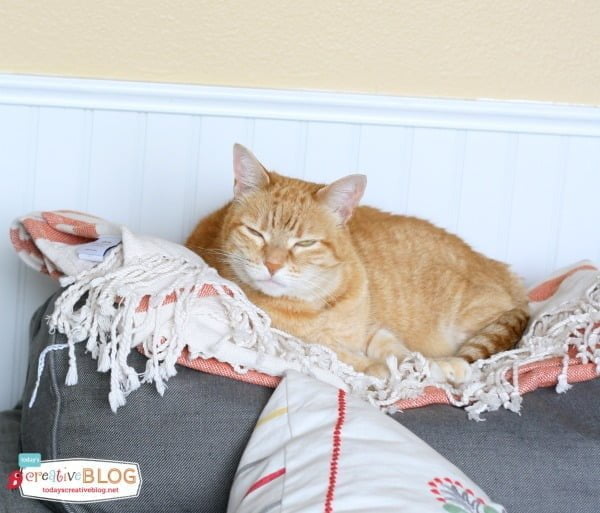 I thought I'd share my simple tips for a happier cat.
If kitty is happy, everyone is happy!
5 Tips for a Happy Cat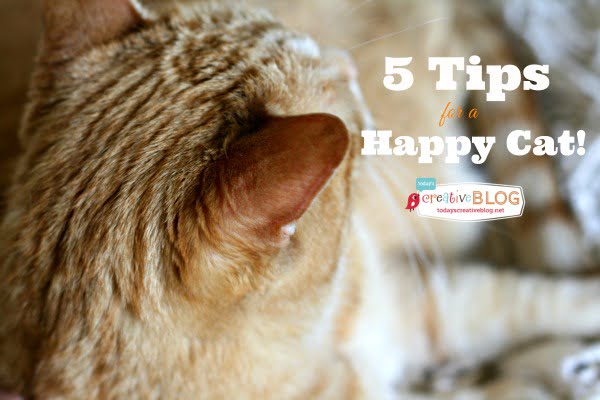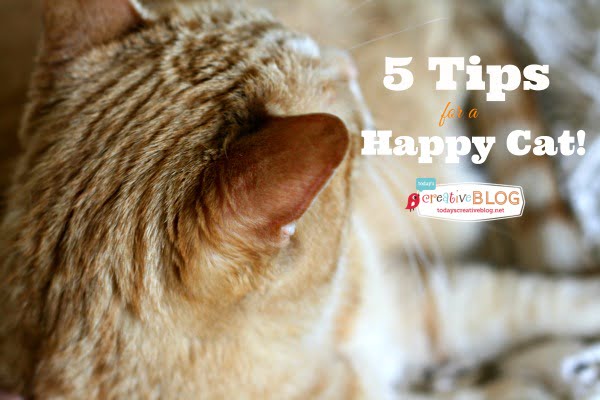 1.  Food and Water
This may seem like a no brainer because obviously your cat needs to eat and drink. But Peaches MUST get her spoonful of wet food every morning and evening. She will not stop following you around meowing, reaching up your legs, hanging out by the fridge until she gets it. And she won't eat just ANY wet or soft food…..she's finicky. She prefers Meow Mix® Wet Food, so don't even try slipping her something else. After you give her a spoonful, she gobbles it up and quickly finds her spot to take yet another nap.
She also demands her kibble bowl is full to the top with Meow Mix® Dry Food.  As far as water, she prefers to drink directly from the faucet and will jump up on the sink to let you know she's thirsty.
2.  Clean Cat Box & Fresh Step® Cat Litter
Yea…..she's had issues as I mentioned in my previous posts. If it's not Fresh Step® Fast Acting litter, she's not happy.
She loves the sandy texture and I love the fast acting odor elimination and how easy it makes scooping.  The silver lining of her peeing all over the carpet, was that I now have beautiful etched & stained (not from her)  concrete floors in my basement and I found the perfect cat litter that she prefers.  I also love the clumping because it seems to keep the litter box cleaner if we can't seem to get to it. (basically if my son forgets to clean it)
3.  Play Time & Attention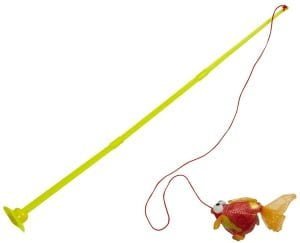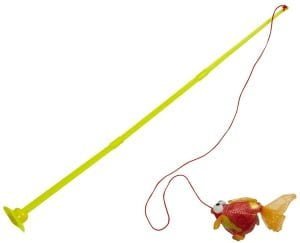 Even though she's getting older, she is more demanding with needing attention. She still enjoys play time, but not as long. If I don't give her attention a few times a day or pull out the toys at least every other day, she will jump up on my desk, climb all over the shelves, etc… We recently got a fun toy that you can turn on and it entertains her for at least 10 minutes and then she's ready for another nap.
4. Cozy Surface
She LOVES her bed and usually would never sleep anywhere else until we purchased our new couch. Of course she wants to lay on the upper corners, so I've sacrificed one of our throws for her comfort…..and it keep my couch a little less hairy.  She loves that throw. Thankfully.
5. Scratching Post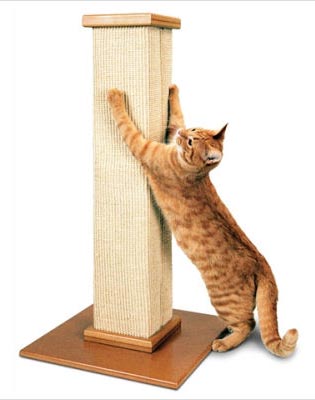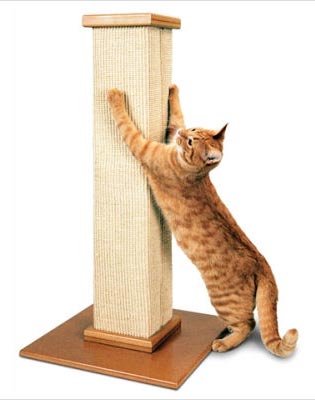 Because she has claws, she needs a scratching post! And if she doesn't have a few of them in key places, my furniture is toast. A veterinarian friend of mine told me that cats will claw to mark their territory. She said that cats want other animals to see their claw marks. She told me to place a scratching post in line with the door and one that is taller than they are since they like to stretch while scratching. Since I've done that, she will usually go for the post. Usually.
I hope my simple tips will help you keep your kitty happy. It's all about loving them and giving them what they need!