As one of the Lowe's Creative Ideas team members, we are given a new challenge every month. This month, my challenge was to freshen up my kitchen. Since my kitchen isn't that old and I had already replaced my cabinet hardware……and I knew I wouldn't have time to paint……I decided it was time for a NEW SINK! Time to replace my scratched white sink.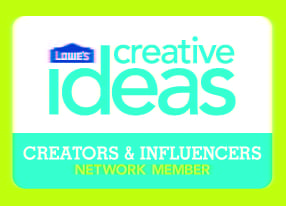 I headed to Lowes and shopped my options for sinks. My first choice was a farm sink, but since that would require a lot more construction work, I opted for this beautiful black granite composite sink. I knew it would go with my tile work perfectly. The selection was overwhelming in a good way. Wade, a Lowe's associate explained all my options and set up all the paper work for my installation.


He explained that if I really wanted a disposal, then a one basin sink wouldn't be the best choice……..darn it! He also explained the differences in all the faucets and disposals I was looking at. We had no idea a disposal could be so quiet! The one we had could wake the dead and it was leaking! Now it doesn't even sound like it's on.
I loved that I could test them right in the store…….Who doesn't like playing with red buttons?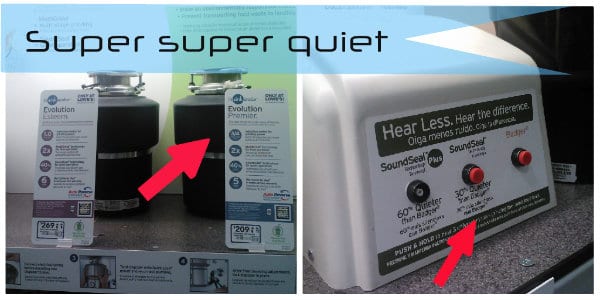 Wade explained that they could come out to make sure everything would fit. Then they could also install it for an installation fee. Which was totally worth it!
Roy showed up to install and was in and out in a couple of hours! I was giddy and couldn't stay out of the kitchen.
I'm sure he worked so fast because he just wanted to get away from me. Let's just say I found out: his sister inlaw lives around the corner, he has 3 kids, he's 39, got married at 21, has 3 dogs……pugs, his daughter is starting college, he went to Universal Studio's last week. See……….I probably drove him nuts. What can I say? I like to get to know people.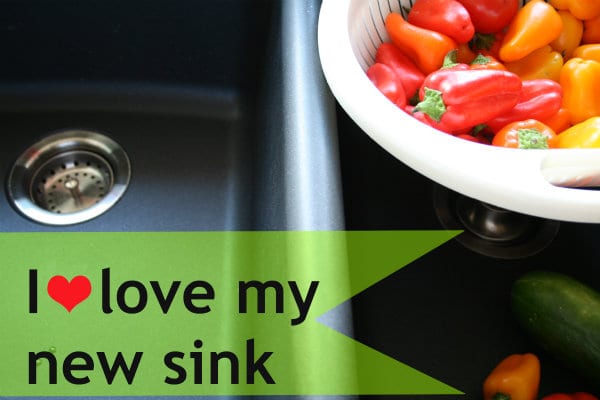 Seriously……..it looks SO MUCH BETTER! And look at that faucet…….swoon……..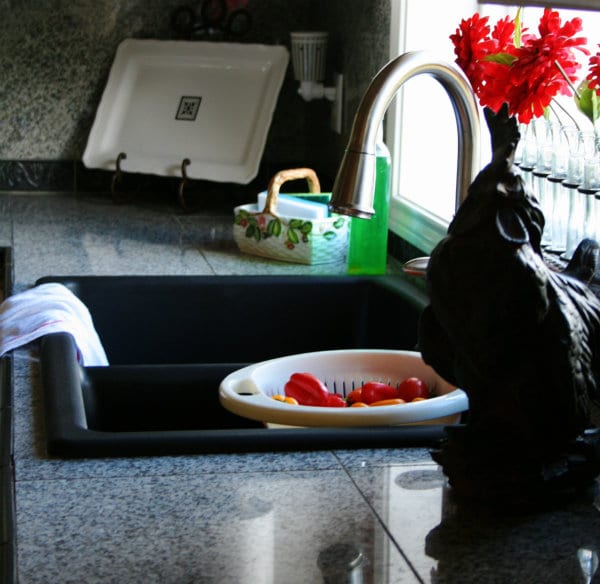 This goes to prove that you don't have to do anything drastic to give a room a makeover. Adding fresh paint, or changing the hardware are also simple ways to give your kitchen a fresh look!
If you haven't already signed up for the Creative Ideas Magazine, you should. So many great ideas………useful ideas……..DIY ideas.

My other Lowe's Makeovers:
Patio- Outdoor Room