New Years Eve 2016 Printable Banner is hung and ready!
New Years Eve 2016 Printable Banner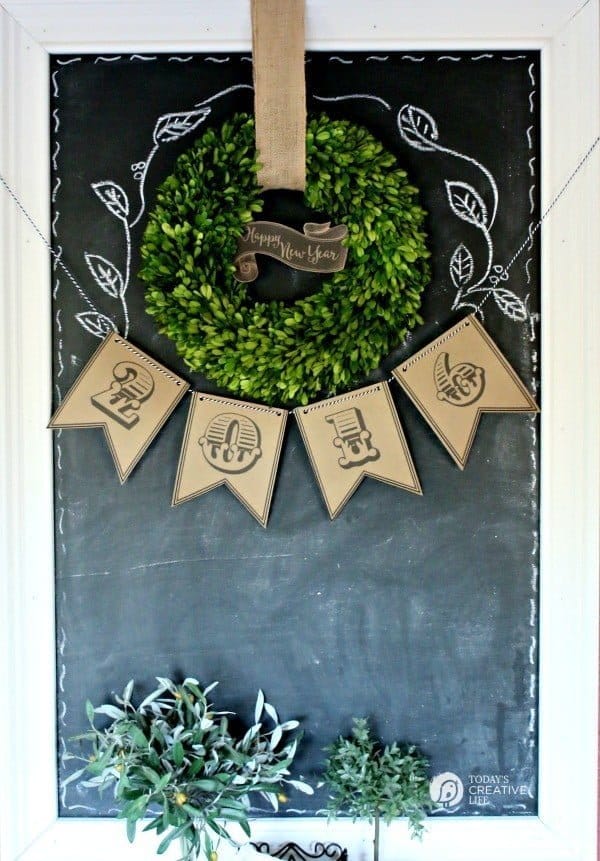 This is the ONLY decorating I'll do for NYE. I feel like I just decorated for Christmas…… and I guess I did. And I'm happy to be already taking it down.
But making up one of these New Years Eve 2016 printable banners is so easy, it takes very little effort or time. And it's cute!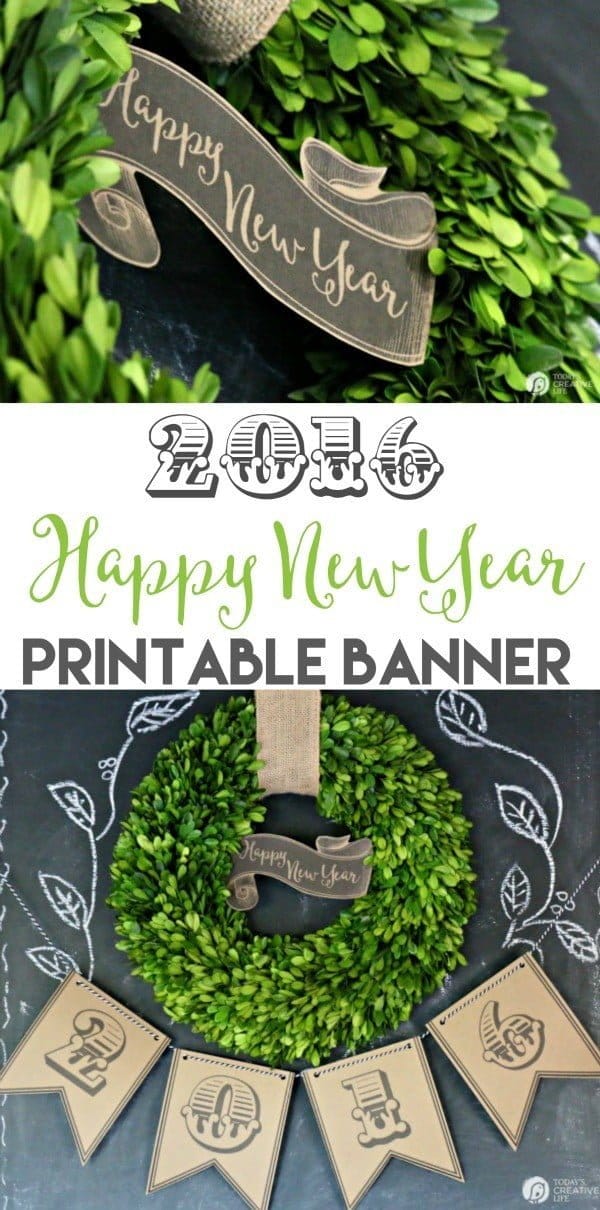 Supplies Needed:
(supply list affiliate links are for your convenience)
Cardstock – I used kraft brown 8.5 x 11 cardstock
Black and white Bakers Twine
Hole Punch
Scissors or a paper trimmer
Printer of course.
You can hang this on your door, across the windows, across your mantel, or if you have a large chalkboard like mine, hang it there!
What I love about this, is if you have a student graduating from high school or college this year, you can use just the 2016 portion again come spring.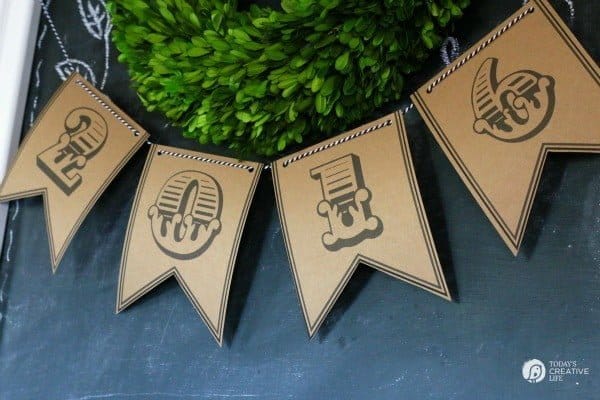 As usual, we haven't made any NYE plans, other than making something yummy and watching movies. I've never been the "let's party" kind of girl and I really don't like staying up late. Yes…… midnight is late for me. I'm an early bird up at 5:30am or earlier for the past 30 years. Not that I have to be up that early on New Years Day…. I'll probably sleep in until 7am.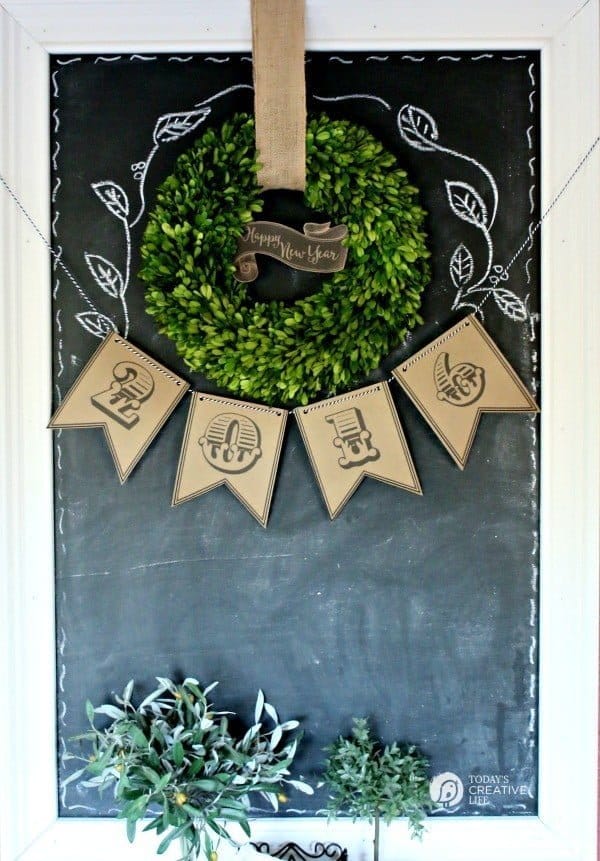 My son however may head over to a friends house or they may end up gathering here. That's why we have the Teen Hangout. Oh to be young again. (truth be told…… I even went to bed early when I was young).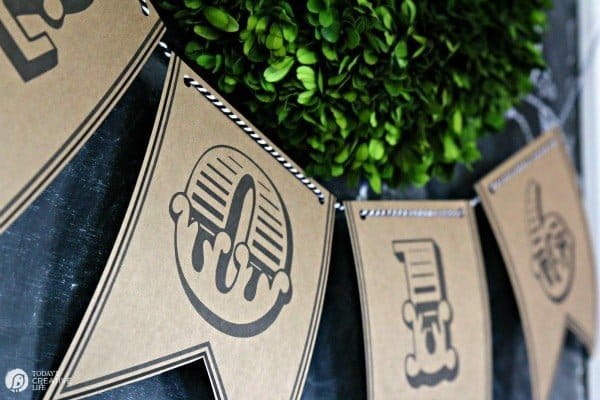 No matter the celebration, I can say that I've decorated, right? Now where's my fuzzy slippers?
I used kraft paper to print each number and a small little Happy New Year banner on and trimmed accordingly, I used black and white bakers twine to string the numbers together and just poked the NYE banner into the middle of boxwood wreath. Boom!
>Download your FREE New Years Eve 2016 Printable Banner <<<

Now that it's just about 2016, you're probably going to need a 2016 printable calendar!