Like you, I'm ALWAYS on the lookout for new dinner ideas and this One Skillet Sweet Pineapple Chicken will be perfect! Serve it with brown rice or alone. You can even add stir-fried or steamed veggies if wanted.
One Skillet Sweet Pineapple Chicken Recipe


Anything that can be made in one pan sure makes dinner clean up a breeze and one-pot recipes always seem easier to me. Similar to all my slow cooker recipes, this is simple and delicious.   
My friend Allyson from Domestic Super Hero has been busy creating a few delicious recipes for TCB readers! This is one of them! I can't wait to try it!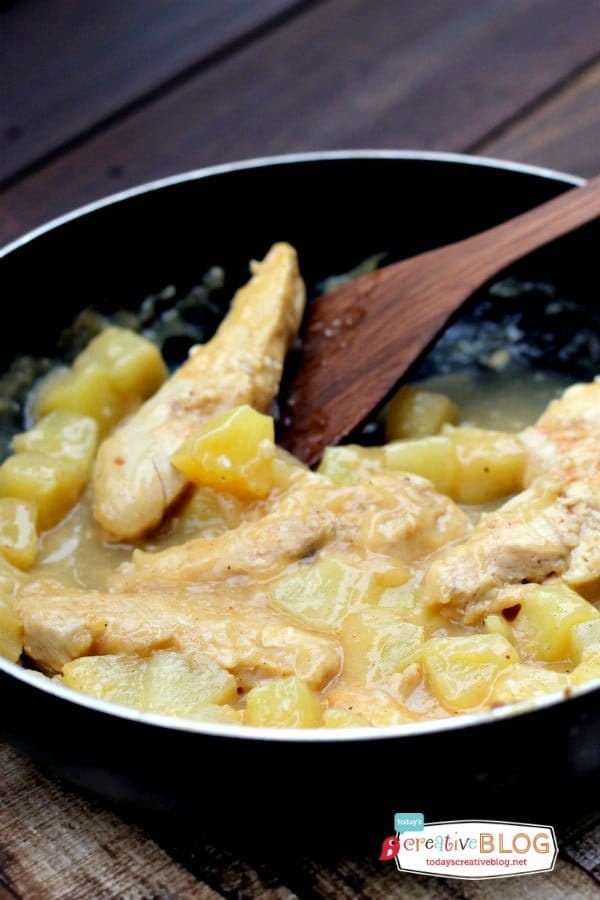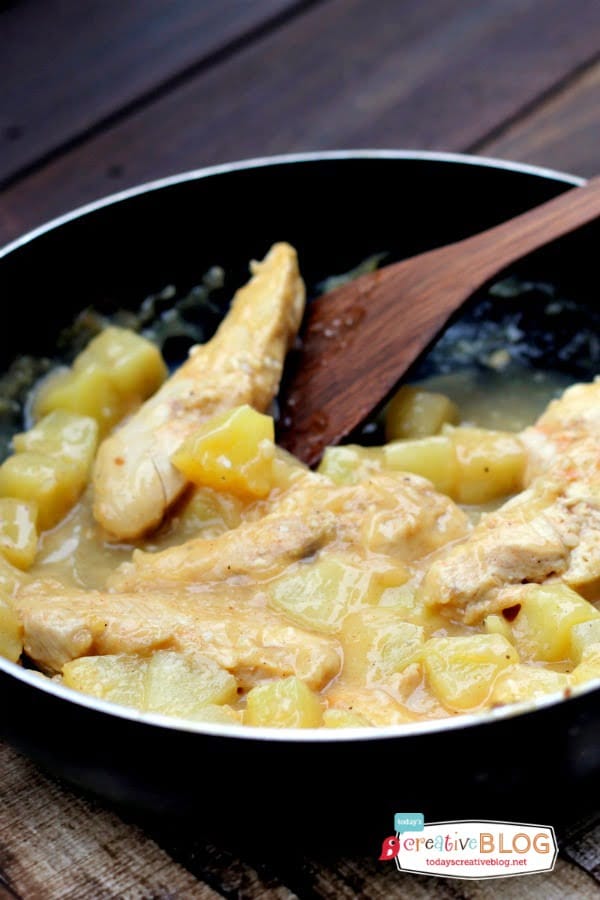 This would be so good on its own or served over rice as mentioned above. And we know the kids will love it because it's sweet!
The beauty of this recipe is that you can add extra veggies if you'd like. I'd probably top mine with steamed broccoli, then drizzle a bit more of the sauce over the top.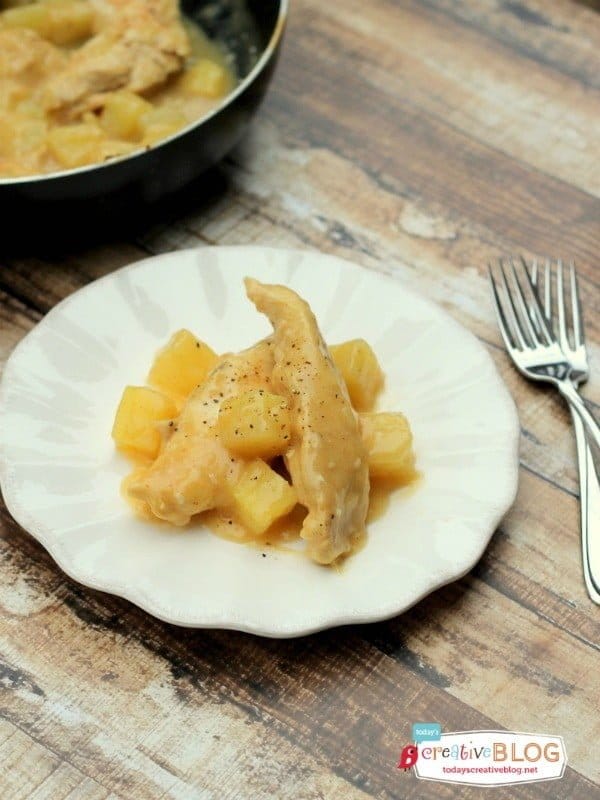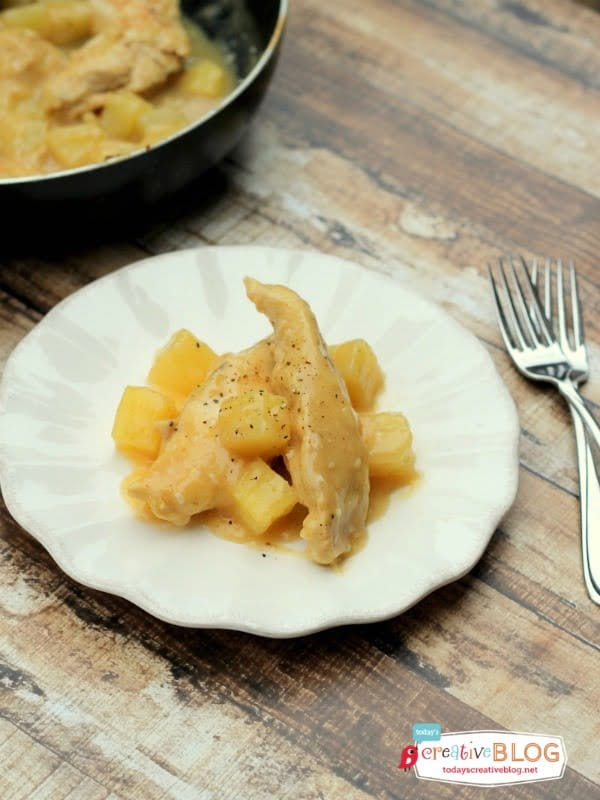 Who's joining me for dinner?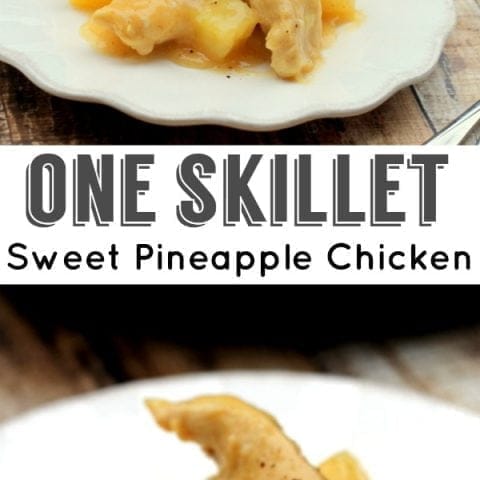 One Skillet Sweet Pineapple Chicken
Yield: 4 servings

Prep Time: 30 minutes

Cook Time: 30 minutes

Total Time: 1 hour
Ingredients
1 pound boneless skinless chicken breast, cut in half
1 large can pineapple chunks, juice set aside
4 garlic cloves, minced
2 TBS orange juice
¼ tsp paprika
⅛ tsp salt
⅛ tsp pepper
1 TBS butter
1 tsp dijon mustard
1 TBS honey
1 TBS water
1 tsp cornstarch
Instructions
In a small bowl, whisk garlic, orange juice, paprika, salt, pepper, and pineapple juice. In a large ziplock bag, add chicken and then pour sauce mixture over top. Press out air and seal bag. Let marinade for 30 minutes or more.
Preheat oven to 350 degrees F. In a large ovenproof skillet, add butter and melt over medium high heat. Add honey and mustard and whisk to combine; add pineapple chunks and stir. Add chicken breast halves, pressing them to the bottom of the skillet; cook 1 minute over medium/high heat.
Transfer skillet to preheated oven, cook for 20 minutes. In a small bowl combine water and cornstarch. After chicken has cooked for the 18 minutes, remove from oven, pour cornstarch mixture into skillet, mix as well as possible, then return to oven and cook for 5 additional minutes or until sauce has thickened up a bit.
Spoon onto plates and serve immediately.
---
More Easy Dinner Ideas