This Orange Zest Butter is what dreams are made of. I could roll in this stuff.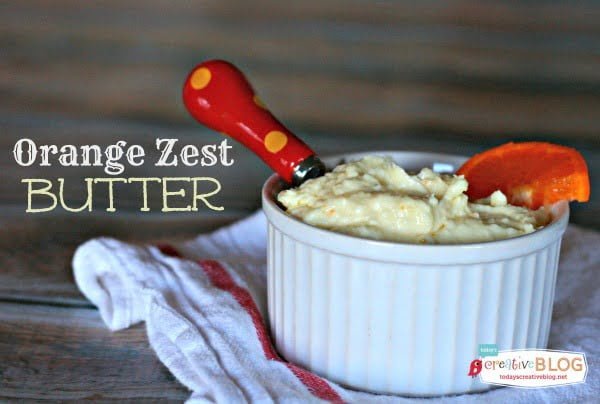 The light citrus taste is perfect to add to Mother's Day or Easter brunch. I whipped this up to go with the Old Fashioned Popovers I made and I must say……they were the perfect compliment.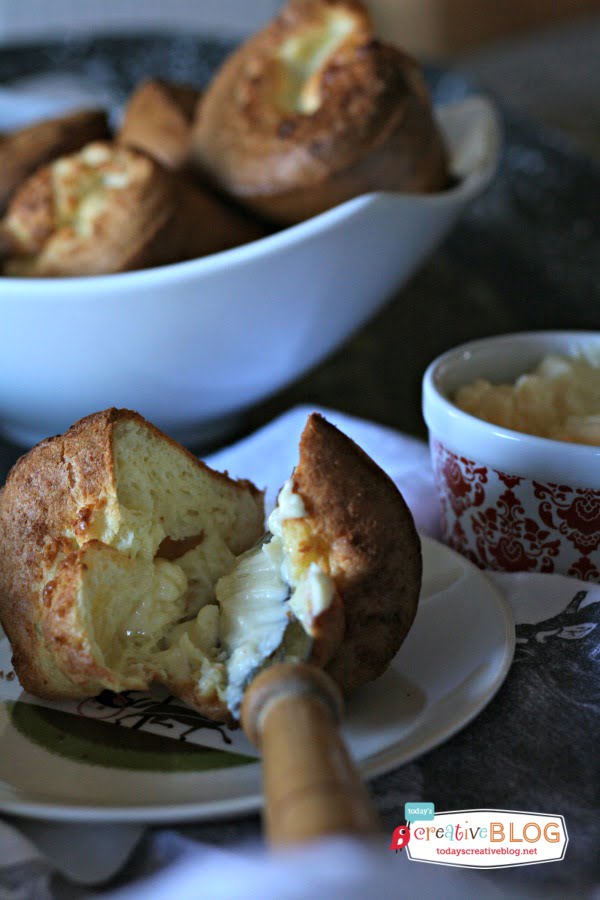 Of course you could use it on anything. It would be equally delicious on waffles, pancakes, hot rolls, quick breads like my Banana Mango Coconut Bread and English Muffin Bread.…..or drizzle over freshly baked or store bought cinnamon rolls.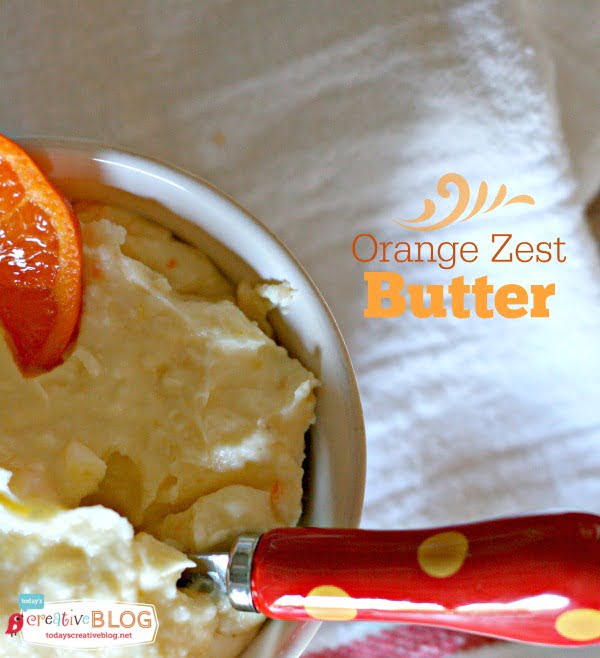 What's great about his recipe is, it can be whipped up a few days before, or that morning. If you're organized and making this a couple of days ahead, you can mold it into those cute shapes with butter molds. It will be a hit, you can count on that!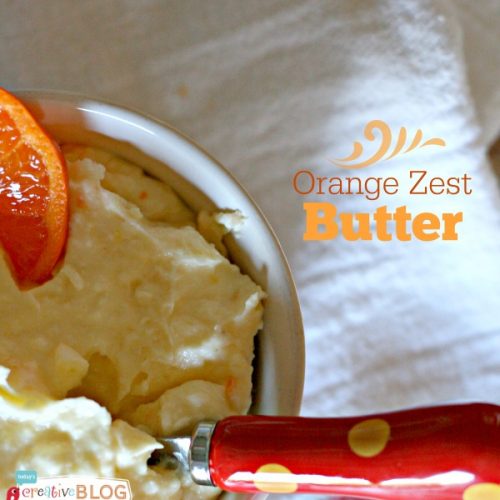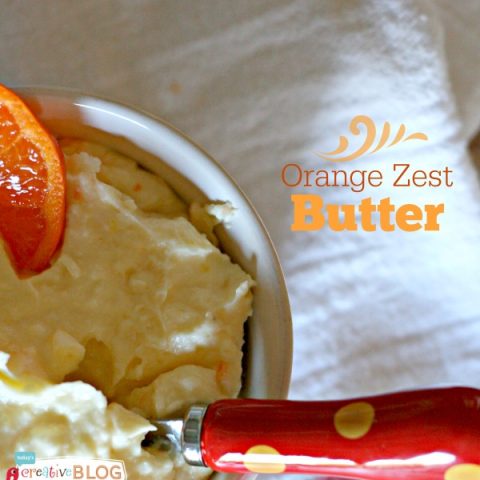 Orange Zest Butter
Ingredients
Zest (peel) from 1 orange
1/2 cup orange juice (i juiced 2 oranges for mine)
1 1/4 cup butter
8 ounces cream cheese
1 cup powdered sugar
Instructions
Place the freshly grated orange peel (the zest) and orange juice in a small sauce pan to simmer until the liquid is reduced by about half. Remove from the heat and cool. (I placed mine in the freezer so it would cool faster)
In a bowl, cream butter and cream cheese until fluffy. I used my kitchen aid mixer.
Add powdered sugar and juice slowly, while mixing.
Chill to thicken. (I chilled mine for about 30 minutes)
Supply List:
The supply list is for your convenience, however they do include affiliate linking. If you click and end up purchasing anything, I will receive a small % back….which will most likely go to maintaining this website.