As one of the Lowe's Creative Team Members, we are given monthly challenges to complete.
One of the options this month was Organizing your Pantry, which I decided meant Organizing Your Pots & Pans. We don't have a huge pantry, but I did have 2 messy cupboards that had been calling my name, driving me nuts.
(See how I finally organized my pantry)
It's about to get real in here. Not only is it messy, but I need new pots and pans desperately. I'm in the market……so click on the comments and tell me your favorites and why.
Obviously, people who do not cook designed this kitchen. This cupboard was like a thorn in my side, you can imagine all the grunting and groaning while I tried reaching my dutch oven way in the bottom back corner.
Organizing your Pots & Pans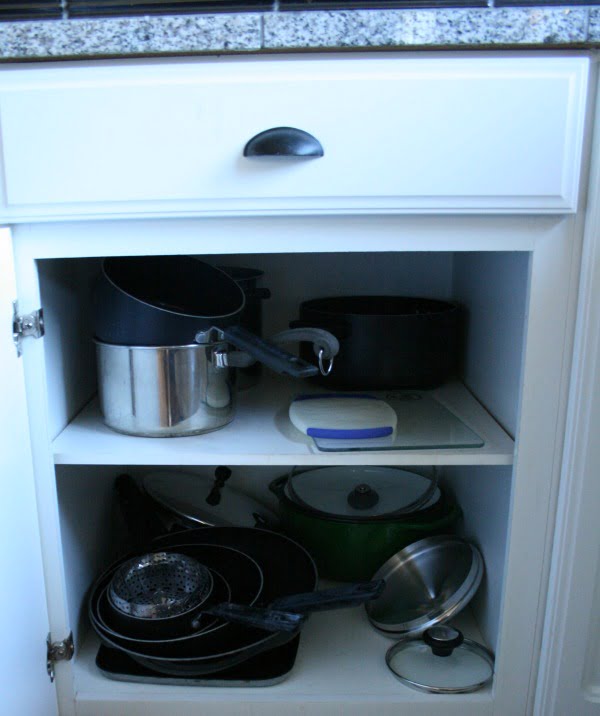 Then there's the "tupperware" and stoneware cupboard. It was like a puzzle and you can see I lost my desire to have it fit perfectly.
I'd been eyeing these really cool pull out cabinet baskets at Lowes for a while. We took our measurements and picked out the ones that would work. I originally wanted them for under my sink too, but with the odd pipe arrangement we have, it just wasn't going to work.
Having organized Pots & Pans makes such a difference. My next focus will be all the bakeware. And you should see how I created a Party Pantry for all those paper products you need from time to time!
We decided to swap the cabinet contents around a little to make it more efficient. It not only looks better, but it's much more functional. And I don't have to grunt and groan to reach my heaviest pot.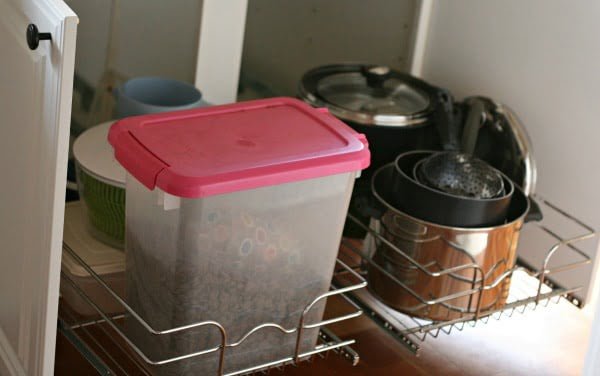 Same with the stoneware. I can easily reach in and grab what I need without talking sweetly to it to coax it out of the cupboard. Everything has enough room, no over crowding. For more ideas, see these 10 Budget Friendly & Creative Kitchen ideas from my friend Heather.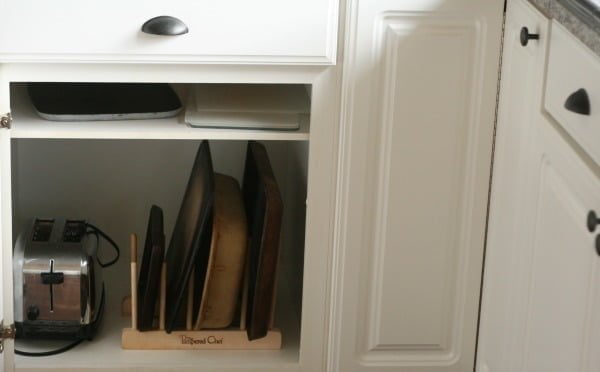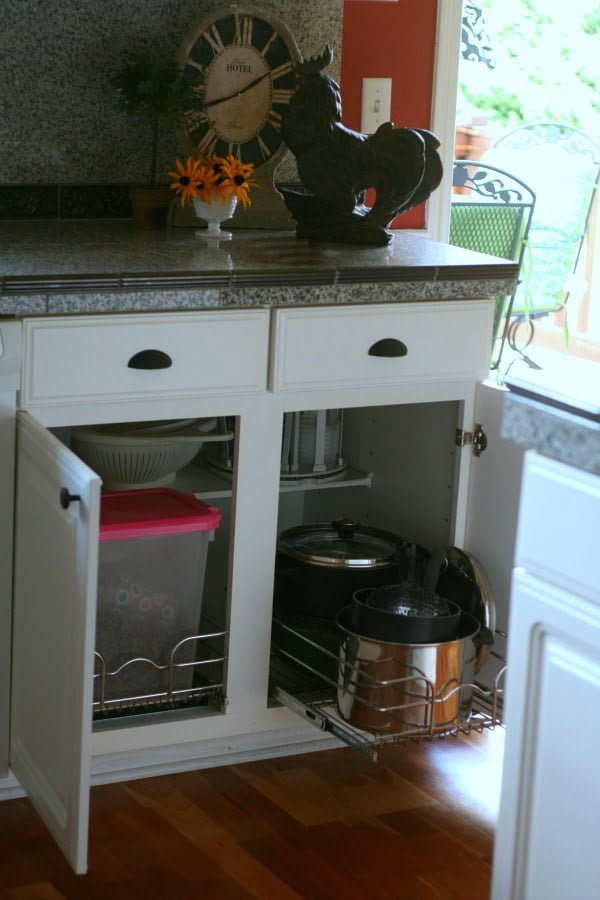 For more creative ideas, be sure to sign up for the Creative Ideas magazine or their Creative Ideas Magazine app.
See my other Lowe's projects:
This is a sponsored post. I am compensated for my time and effort, although all opinions and ideas are mine.