Please welcome Stephanie from Make and Tell, one of my newest Creative Contributors. Steph brings us creative inspiration all the way from Australia and I just love her fresh style! I think you'll like this darling Paint Chip Garland she whipped up for TCB readers! See what my other Creative Contributors have done this month! Check out this Special Dates Pillow.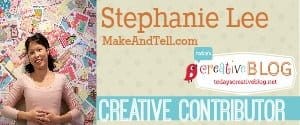 Paint Chip Garland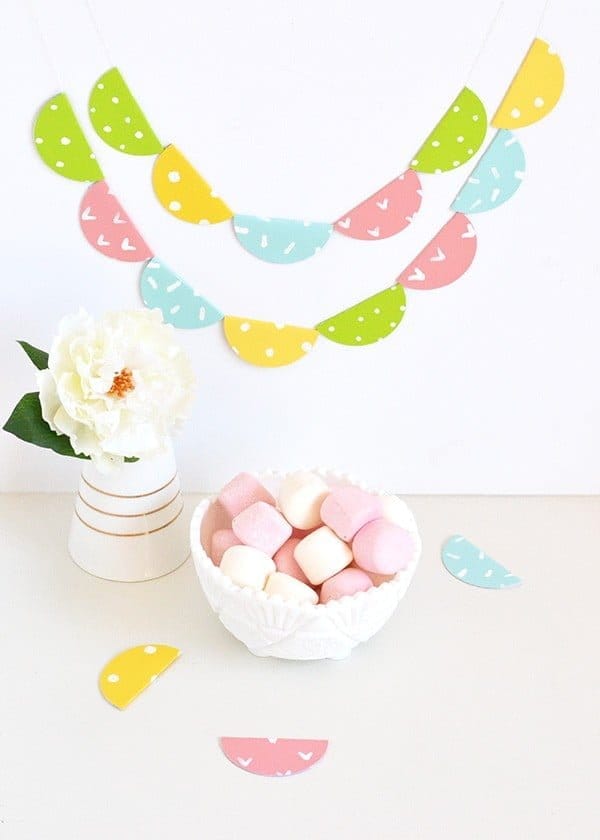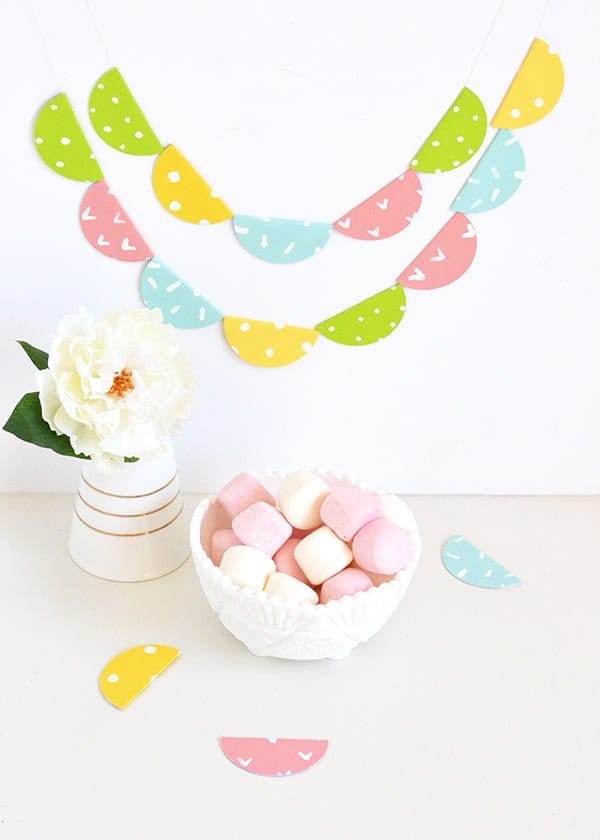 I've really gotten hooked on the gorgeous Scandinavian art that's been doing the rounds lately. It's bold and colourful, and at the same time just a tad child­like… not to mention full of shapes and hand drawn patterns which is right up my alley!
While I don't quite have the talent to come up with those kinds of amazing works of art myself, they've inspired me to create a project full of pattern and colour to decorate the walls at my next big party. If you too love the whimsical look of Scandinavian graphics (or if you just love a good garland!), grab some paint chips and follow along below!
Paint Chip Garland Materials
Paint chips (your local timber and hardware store or paint shop should have them)
White Sharpie paint pen (or liquid white out will work as well)
Circle punch
String or twine
Scissors
Double­sided tape or glue
(Supply list images contain TCB's referral links)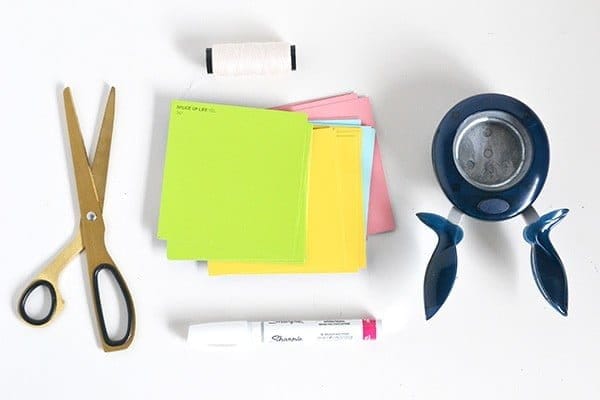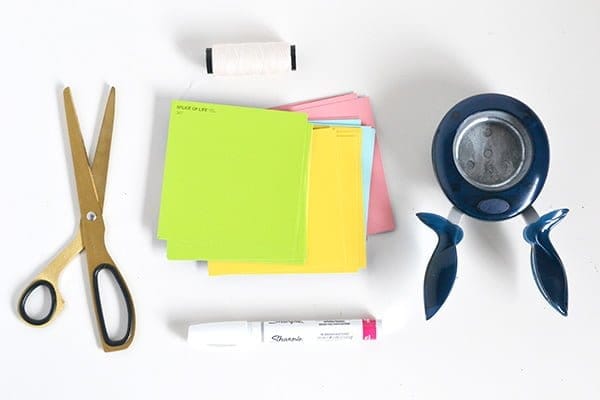 How To Make a Paint Chip Garland
Step 1
Start decorating your paint chips with patterns (I used little arrows, polka dots and small dashes). The key here is to let go of any perfectionism ­ the imperfect, hand ­drawn look is what you're after.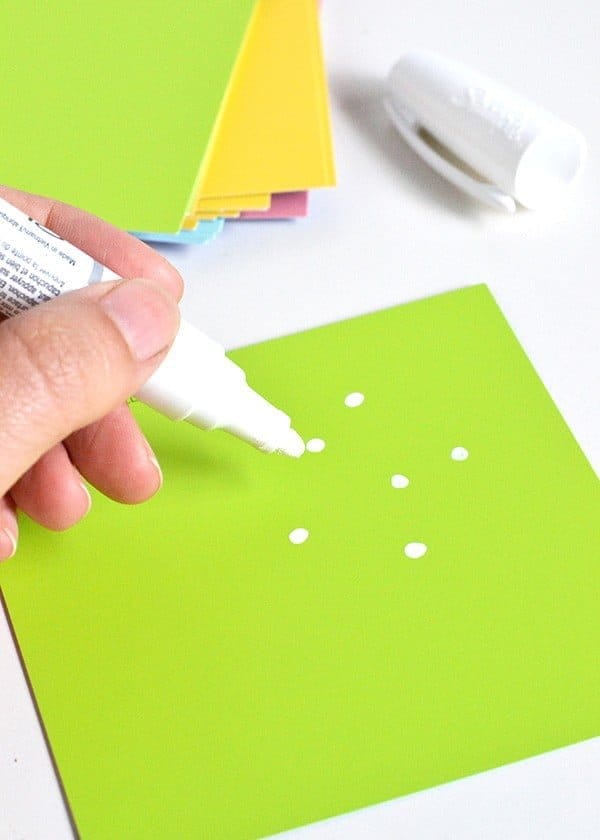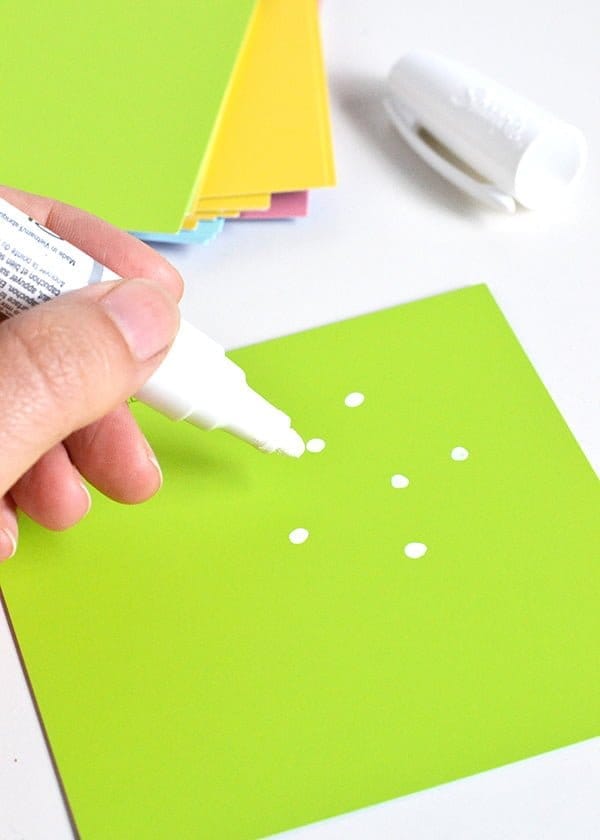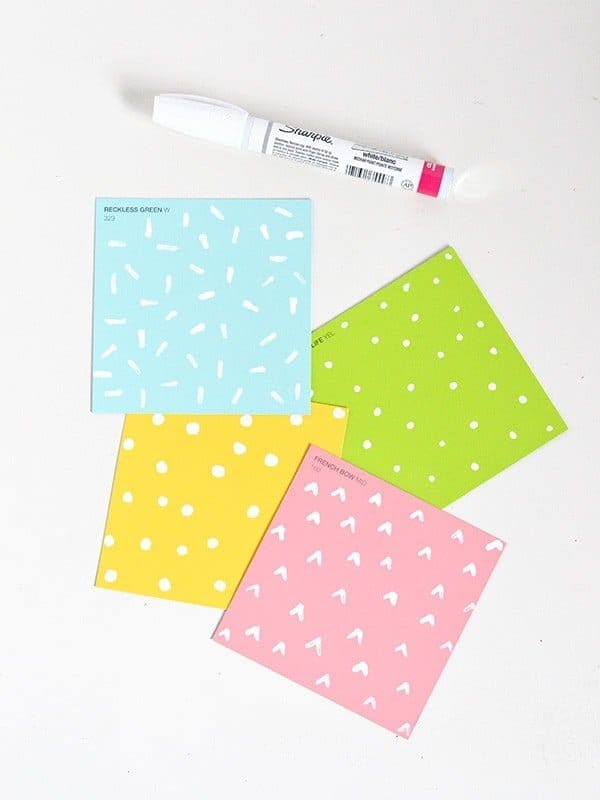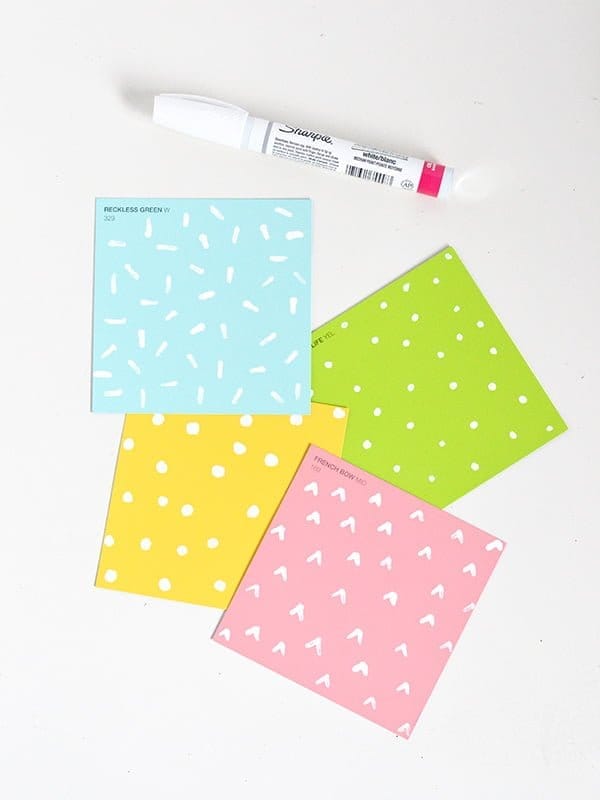 Step 2
If you used a paint pen or liquid paper to make your patterns, give your cards a little time to dry. Then punch circles out of your paint chips using a circle punch (if you don't have a circle punch, you can just cut out circles by hand ­ this will be a little slower, but just as effective).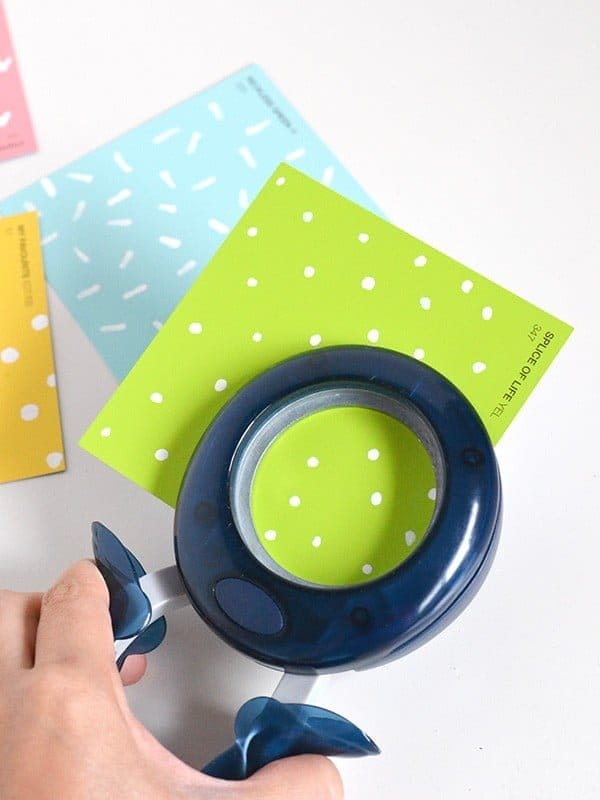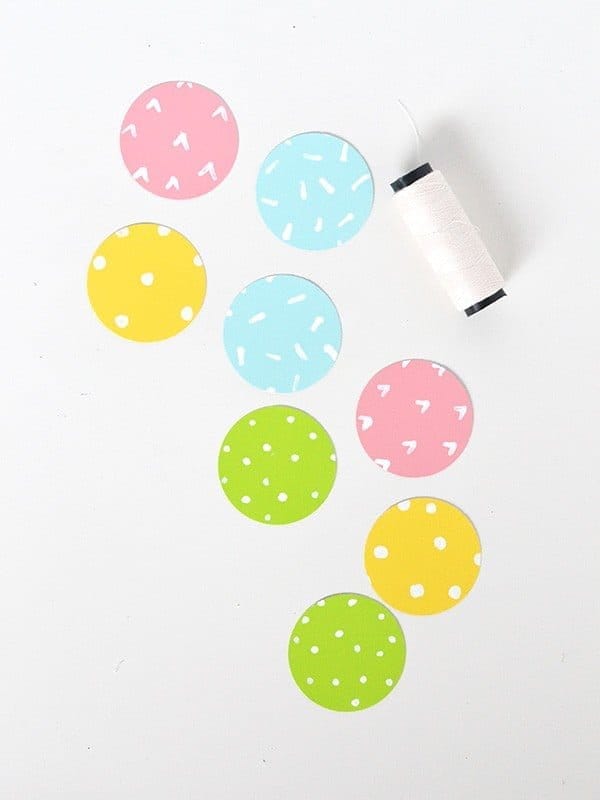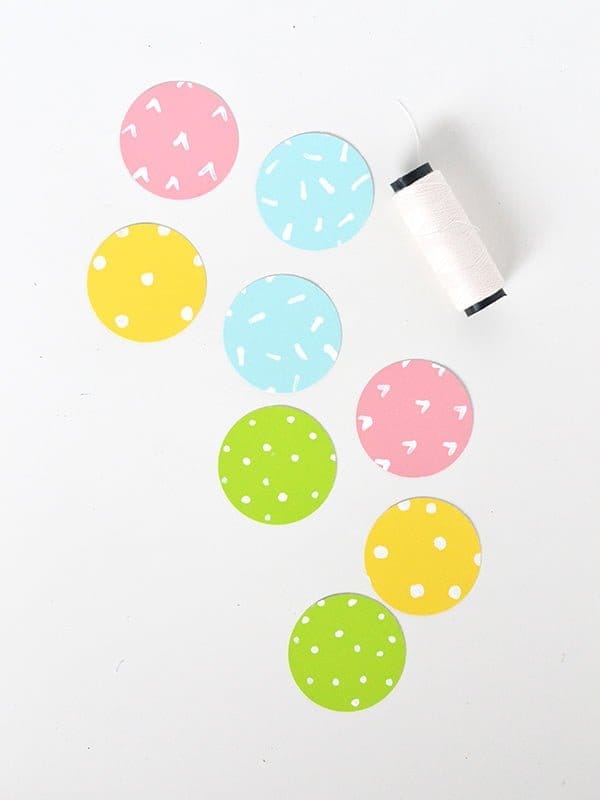 Step 3
Fold each of your circles in half. I just did this by hand, but you can use a scorer or bone folder first if you find it easier to make a nice fold this way.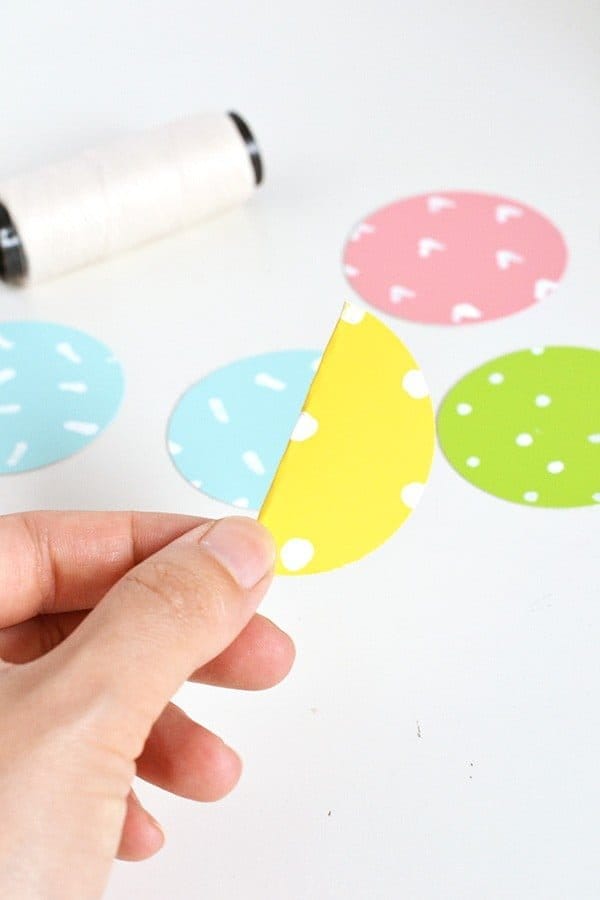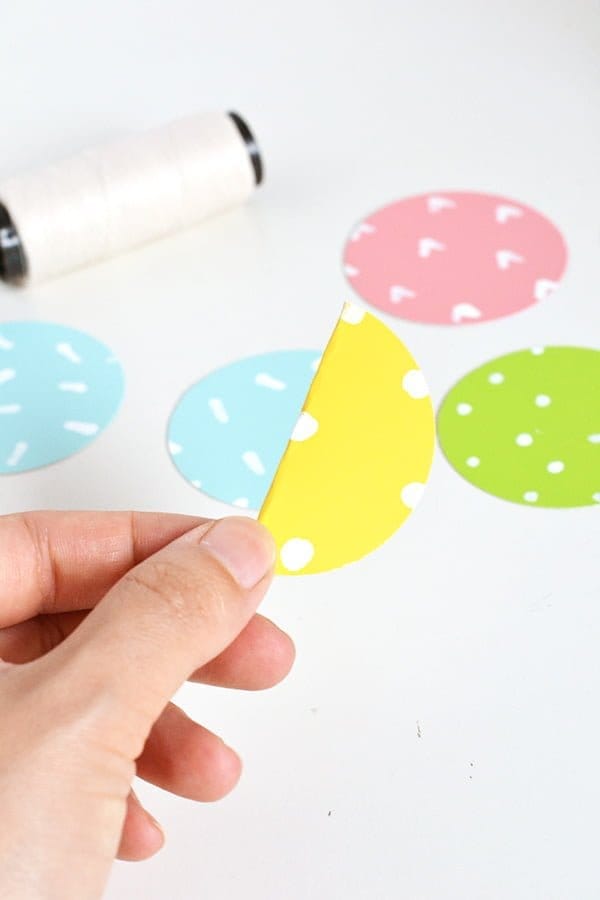 Step 4
Cut a long piece of string or twine and feed it through the middle of each folded semi-circle. Glue or tape each circle shut once the string has been fed through.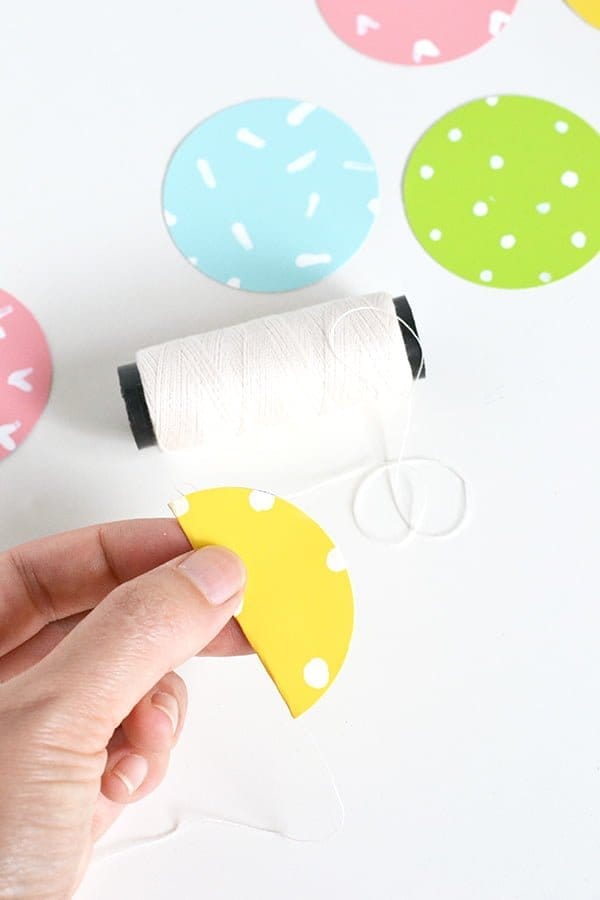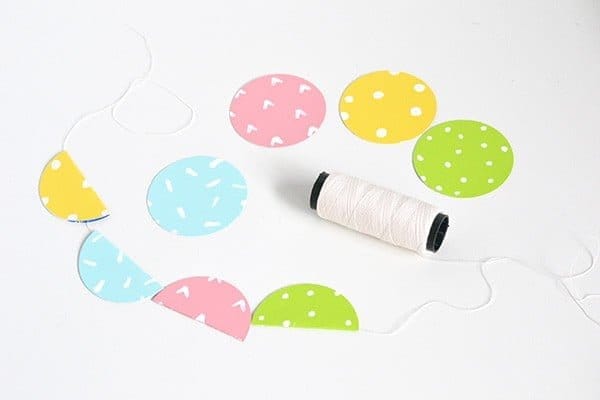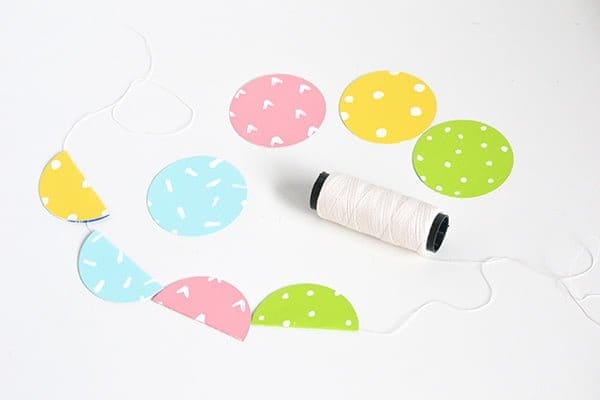 And hey presto, your patterned paint chip garland is ready to hang!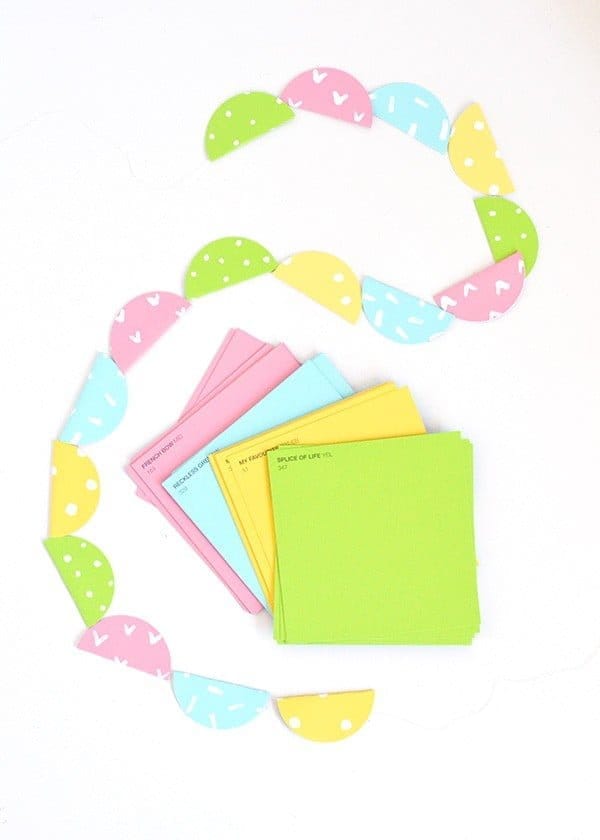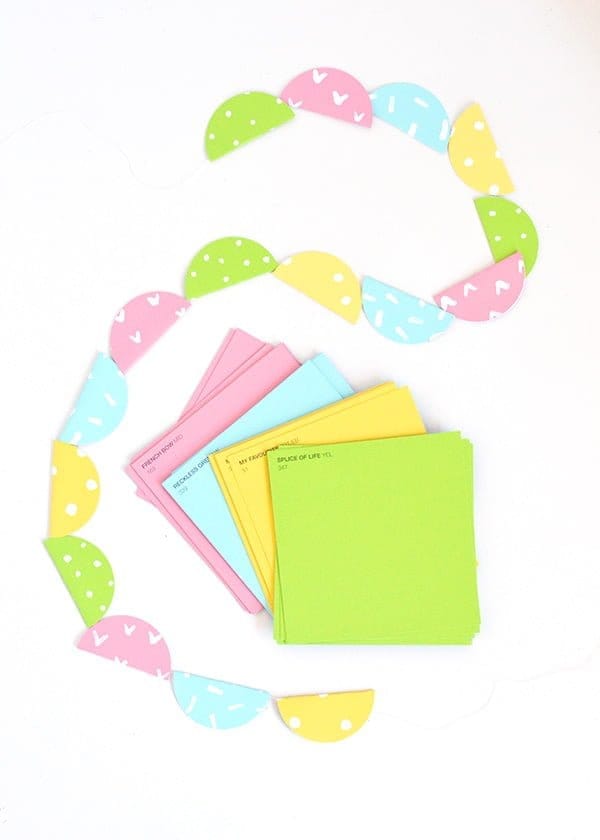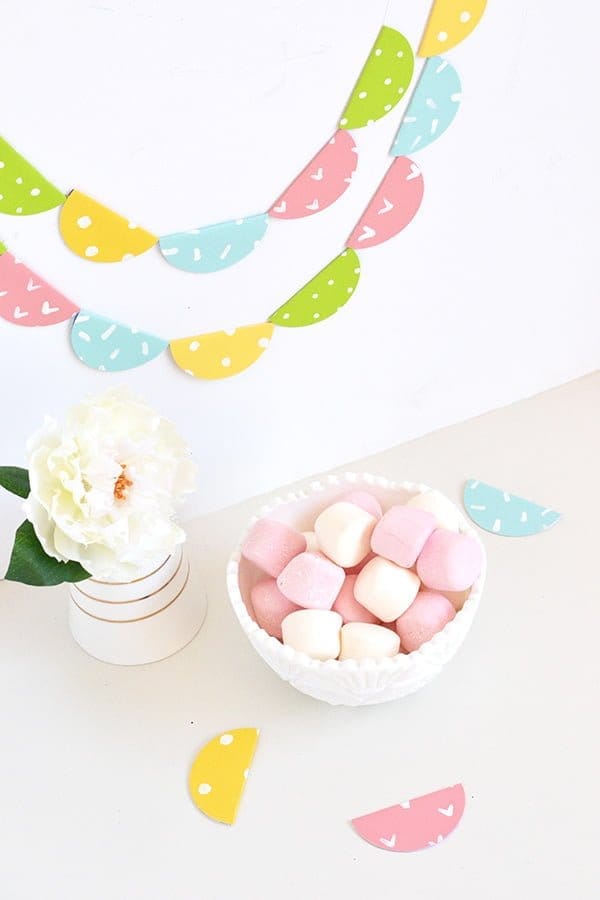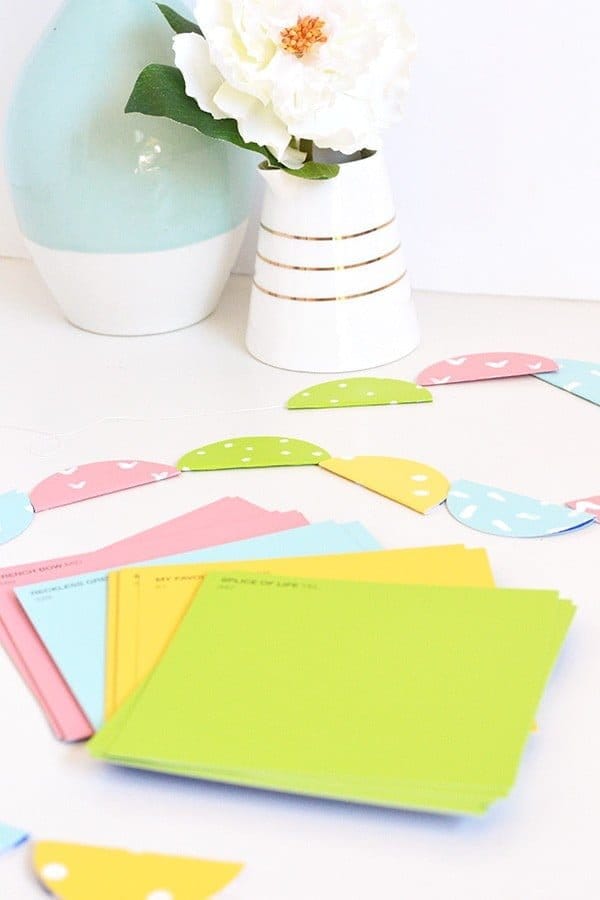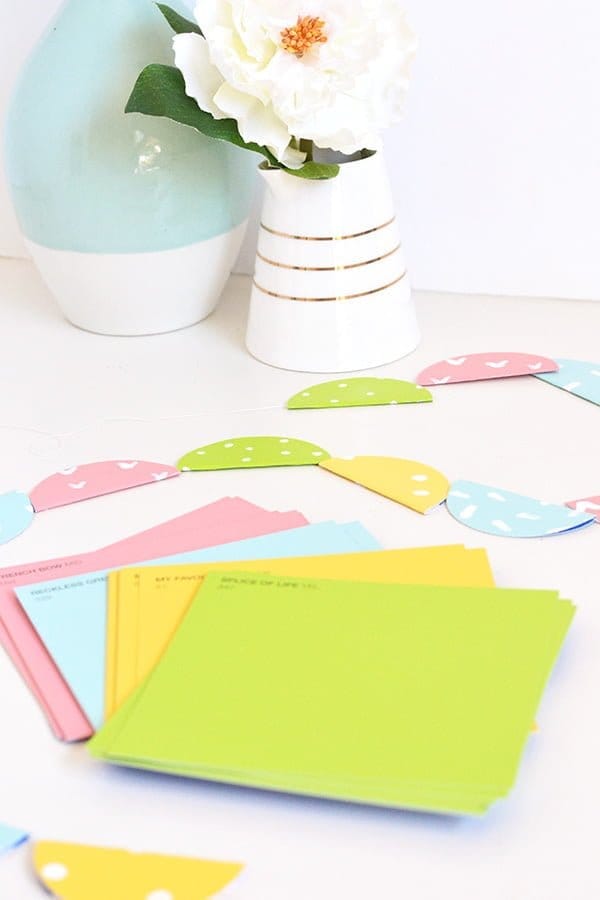 While I originally intended for this garland to be used at parties, I think it'd also work very well to decorate a nursery, a child's room or anywhere else you need a pop of colour really!


xx Steph

Find Steph on:
More creative inspiration found on her site, Make and Tell. Here are a few of my favorites lately from her site.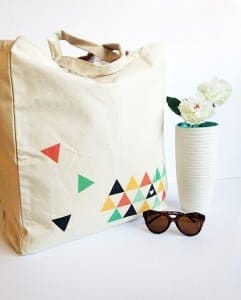 DIY Triangle Tote