This Peanut Butter Hot Chocolate with Peanut Butter Whipped Cream will knock your socks off! 
My son is now driving. This means he's now feeling all kinds of independence to visit every drive thru restaurant in our area. There is one particular place that the kids love and he raves about their hot chocolate, telling me it's better than mine!
This is when I realized my husband still needs to teach him the cardinal rule…… that NOTHING is better than anything I make……. even if it is. Am I right ladies?
When he uttered those words "It's even better than your hot chocolate", it was GAME ON!
Peanut Butter Hot Chocolate with Peanut Butter Whipped Cream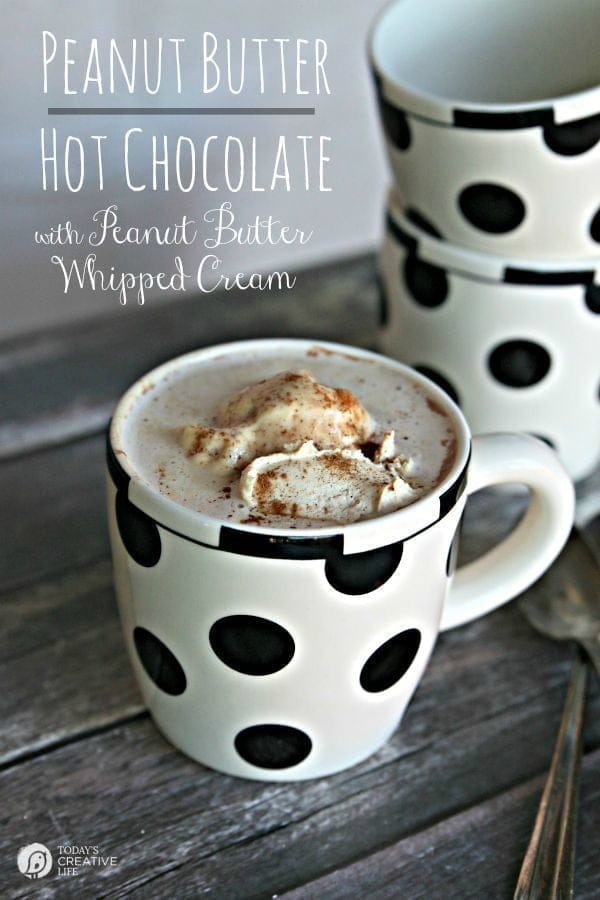 Just when I was calculating a new recipe, I was magically asked  by The J.M. Smucker Company to partner up and try the new Jif® Peanut Powder! It was destiny! Of course this was the answer. My love for peanut butter and anything combined with chocolate would surely win him over. But I couldn't stop there, I had to up the ante and make a whipped cream topping using the Jif® Peanut Powder.         
I was giddy as I looked up a couple of my hot chocolate recipes, trying to decide whether to use powdered sugar or regular….. half and half or just whole milk, chocolate chips or cocoa powder. Clearly I had a lot to think about.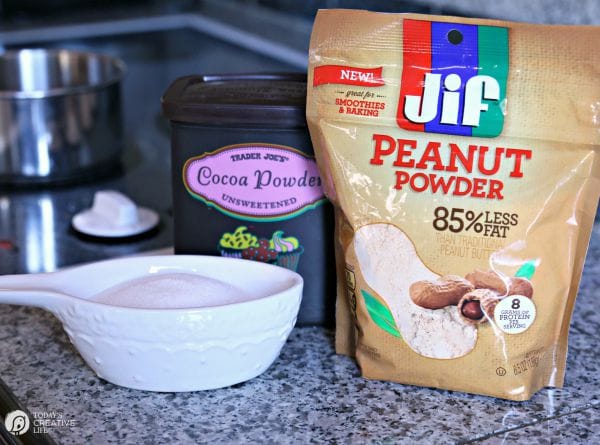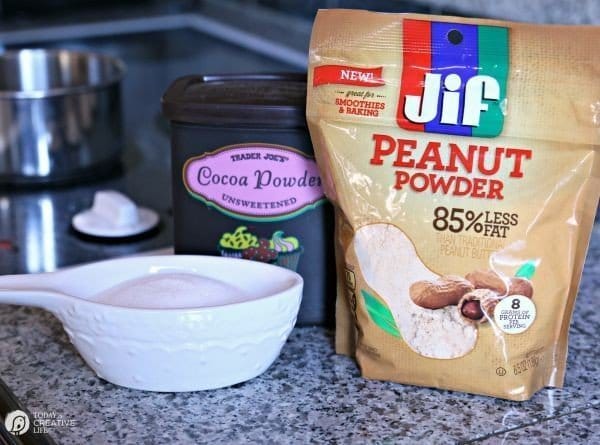 I headed to Walmart to pick up the new Jif® Peanut Powder. You're probably wondering why not just use regular peanut butter?
Well, Jif® Peanut Powder has 85% less fat than traditional peanut butter; 7-9 grams of protein per serving; great for smoothies and baking, so it seemed perfect for my new recipe!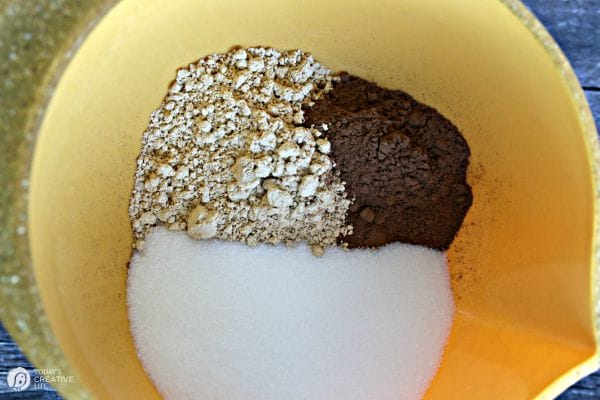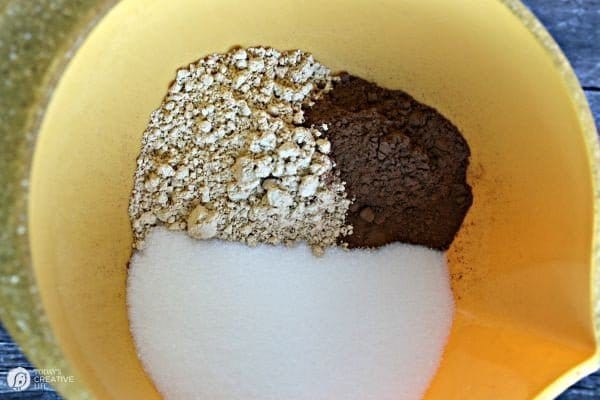 I can't wait to stir this in my morning Greek yogurt!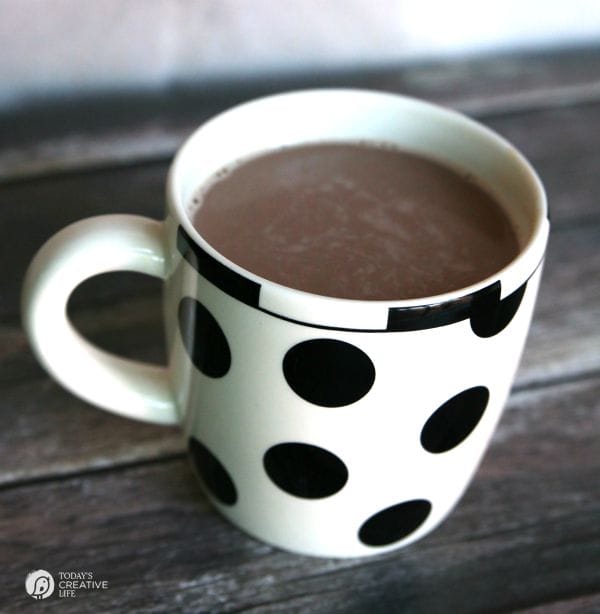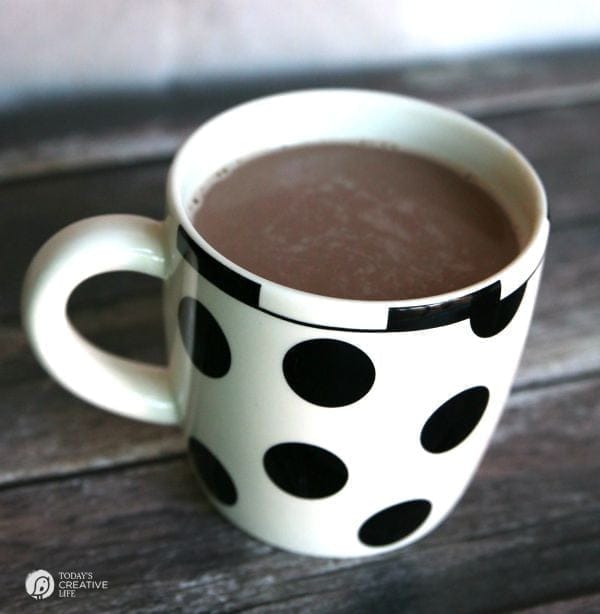 While the whipping cream was whipping, I poured myself a cup. I had to test it and yep, it IS delicious! Creamy chocolate taste with a hint of peanut butter. This was a rich cup of hot chocolate!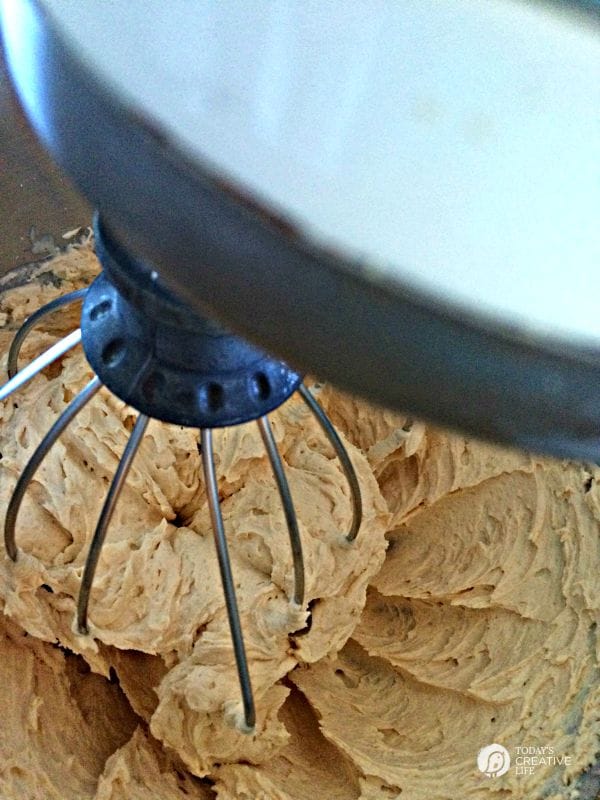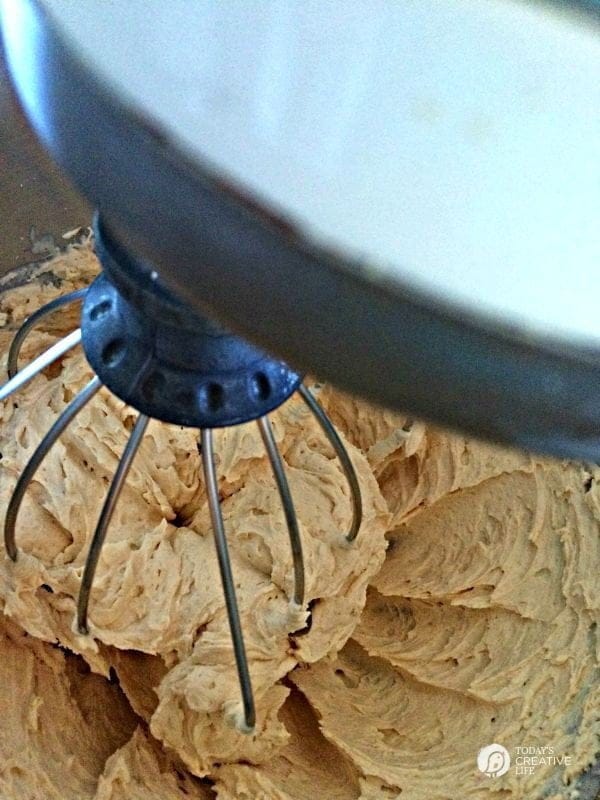 To make Peanut Butter Whipped cream, I simply sprinkled in about a 1/2 cup of the peanut powder, a little sugar and continued to whip. My mind was racing with all the possibilities for this Peanut Butter Whipped Cream!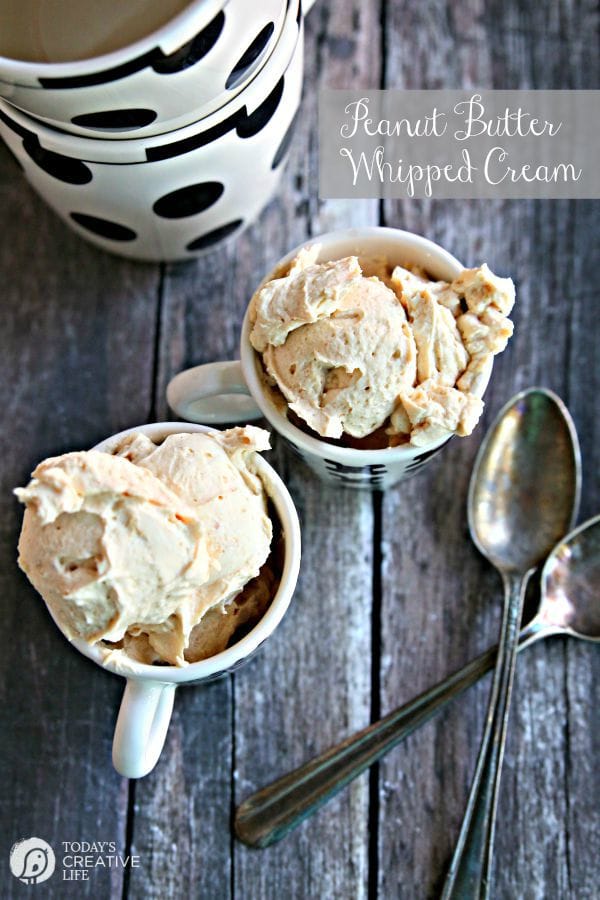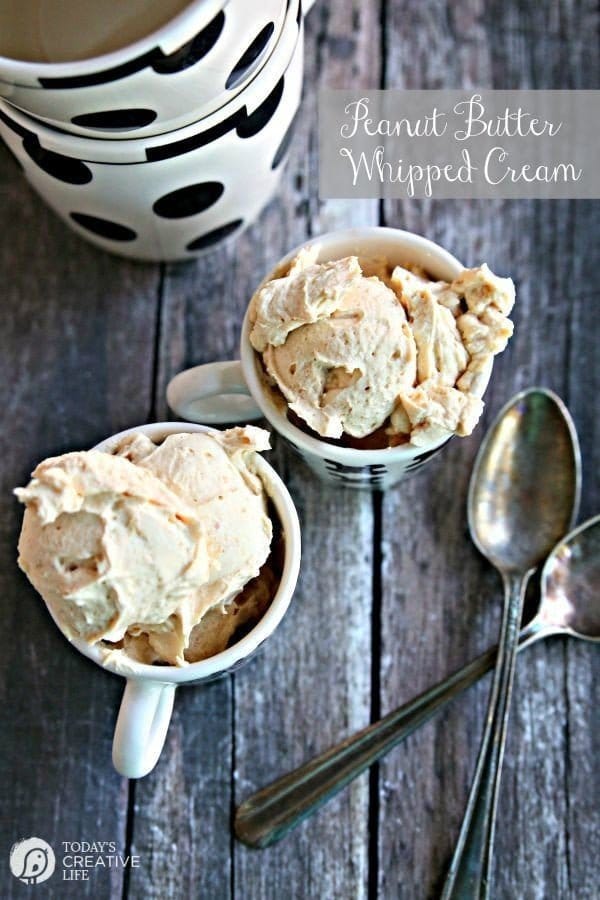 It was so good, it could actually be it's own snack! Because why not?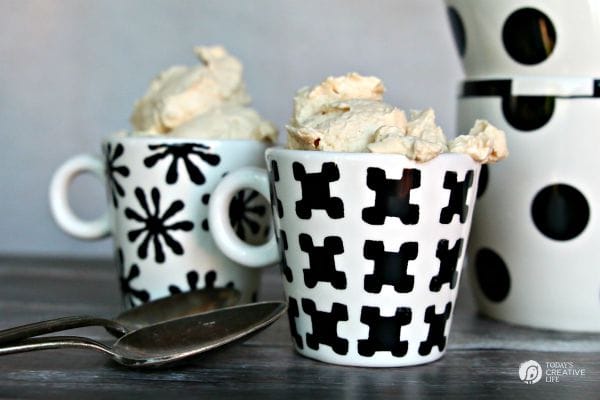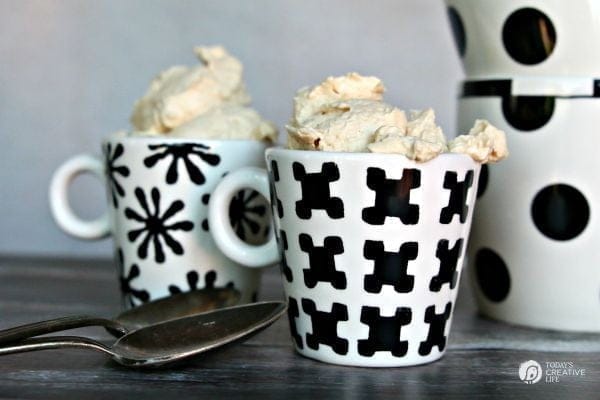 I scooped a couple of dollops onto the top of my Peanut Butter Hot Chocolate, sprinkled a dash of cinnamon and sipped away. I wish you could taste it right now! It's so good!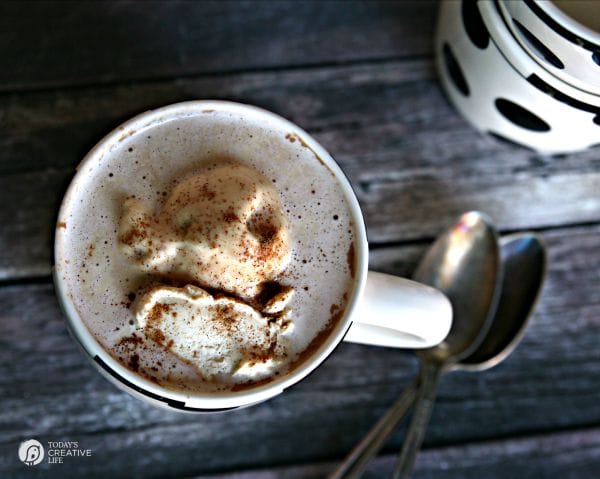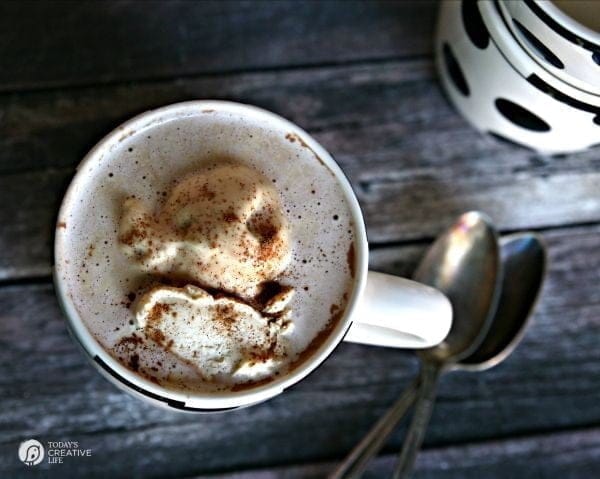 I could hardly contain my excitement as I called for my son to come to the kitchen. I handed him the cup and told him to sip. He asked what it was…. and I told him to sip.
He sipped…… and then he sipped again and then the magical words came out of his mouth.
"Mom THIS is the best Hot Chocolate I've ever had!". 
And my work was done.
My next move is to try these Hot Chocolate on a Stick from Make and Takes.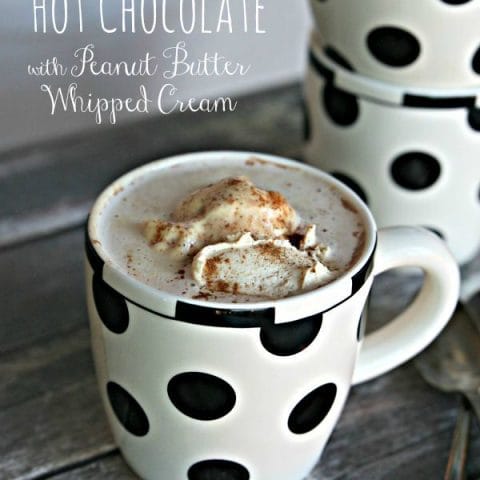 Peanut Butter Hot Chocolate with Peanut Butter Whipped Cream
Yield: 4 cups
Prep Time: 5 minutes
Cook Time: 10 minutes
Total Time: 15 minutes
Ingredients
Peanut Butter Hot Chocolate
1/2 cup unsweetened cocoa powder
1/2 cup Peanut Powder
3/4 cup white sugar
1/2 cup boiling water
1 cup half and half
3 cups whole milk (yes, you can use 2% if you must)
1 teaspoon vanilla extract
PEANUT BUTTER WHIPPED CREAM
8 oz. Heavy Whipping Cream
1/2 cup Peanut Powder
2 Tablespoons sugar
Instructions
Put your 1/2 cup of water on to boil in a medium sauce pan.
In a medium bowl, combine cocoa powder, peanut powder and sugar; stir
Blend cocoa mixture into the boiling water and stir until blended. Reduce heat and stir for about 2 minutes. Be careful not to scorch.
Stir in milk and stir until blended.
Stir in half and half.
Add vanilla.
Stir and heat until hot, but not boiling.
Pour into mugs and add a dollop of Peanut Butter Whipped Cream to the top.
PEANUT BUTTER WHIPPED CREAM
Pour the heavy whipping cream into your mixing bowl.
Using an electric mixer, turn to high.
Add sugar and peanut powder.
Whip until small peaks form.
This is a sponsored conversation written by me on behalf of JM Smuckers. The opinions and text are all mine.