With all this holiday shopping, I was suddenly wishing my car had pull up shades for the windows! The Kia Sorento I test drove had these……GREAT idea!
This past fall, I got to review the Kia Sorento! I was somewhat familiar with Kia, since this summer I was lucky enough to take one of Kia's Sportage models on vacation! Vacations are always fun, but even more fun when you're driving a new car!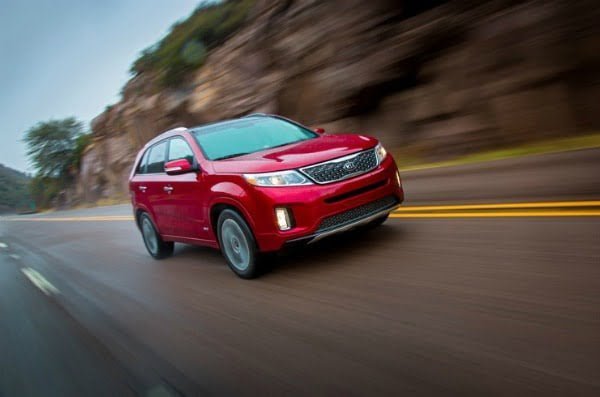 This SUV was NIICCCE! I was surprised by how comfortable and the overall feeling of luxury. The seats were super comfortable, but it was all the little details they included to make your driving easier and more convenient.
I was instantly (as well as everyone else who rode in the car) impressed and wowed with the LONG sunroof. It went ALL the way back!
Now if you're like me, your mommy safety flag just shot up, but no worries! It only opens the amount of a regular one. The kiddos will have no way of jumping out.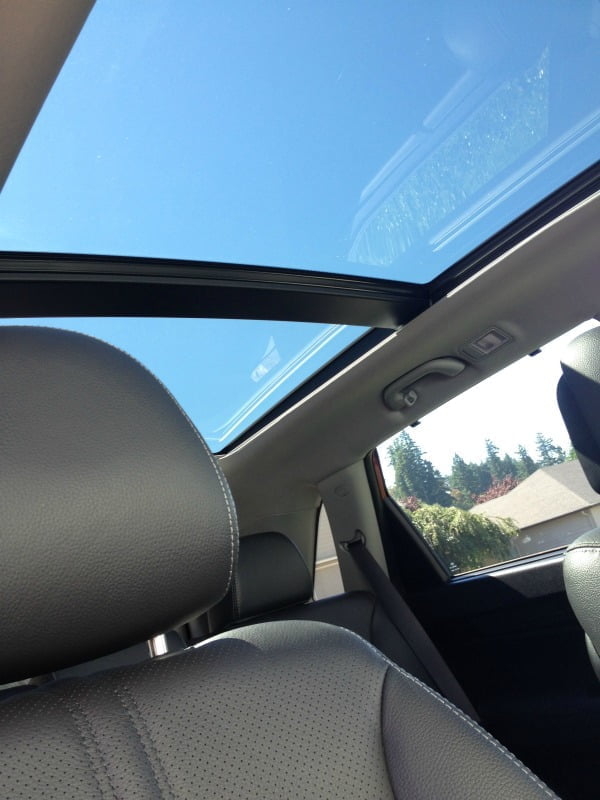 Which brings up those window shades! These are really handy. They keep the blazing sun out of the back seat making it more comfortable for sleeping kids,or keeping the glare down with kids using ipads, or laptops.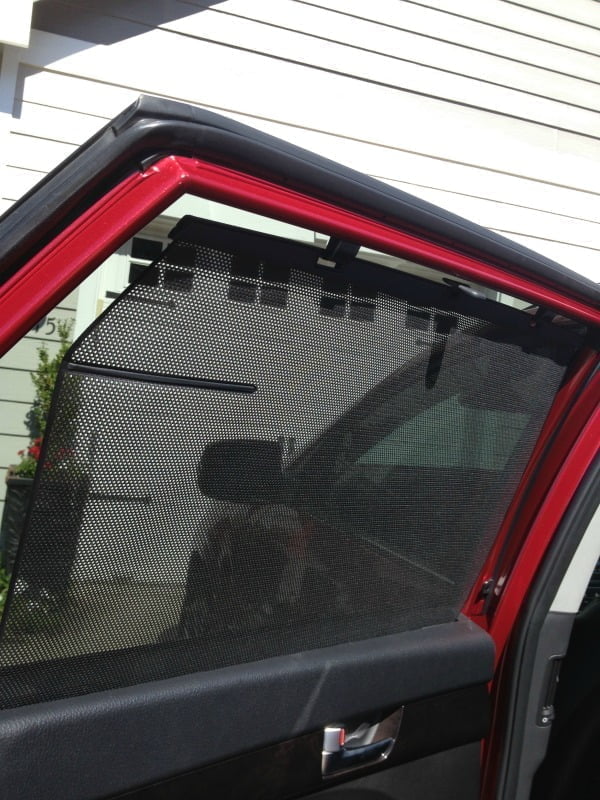 We used these many times in one week and I really could have used them while shopping……great for making it hard to see inside your vehicle while parked in a parking lot.
Not that the back wasn't large enough to hold my many packages. In fact, there is a 3rd seat that you can also use.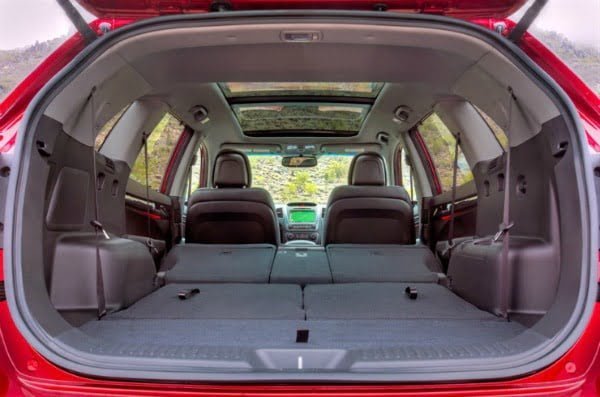 Or, it fold down, as well as the back seat to create a really large area for big items…….I'm sure this makes shopping at IKEA a breeze!
We all know what's REALLY important….the drink holders and navigation. Although I use my phone for most navigation, the Kia navigation system is the BOMB! It pairs with your phone if needed. I thought it was better than my phones, easier to read and I love the "near by" feature and traffic feature.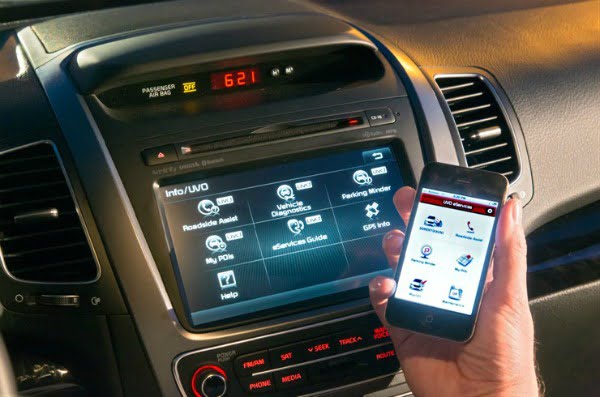 Ahhh, those drink holders…….one was smaller and one larger. The whole center area was overall perfect. Very functional with easy access to everything I needed. Whether it was a drink (iced tea), a charger, change etc……..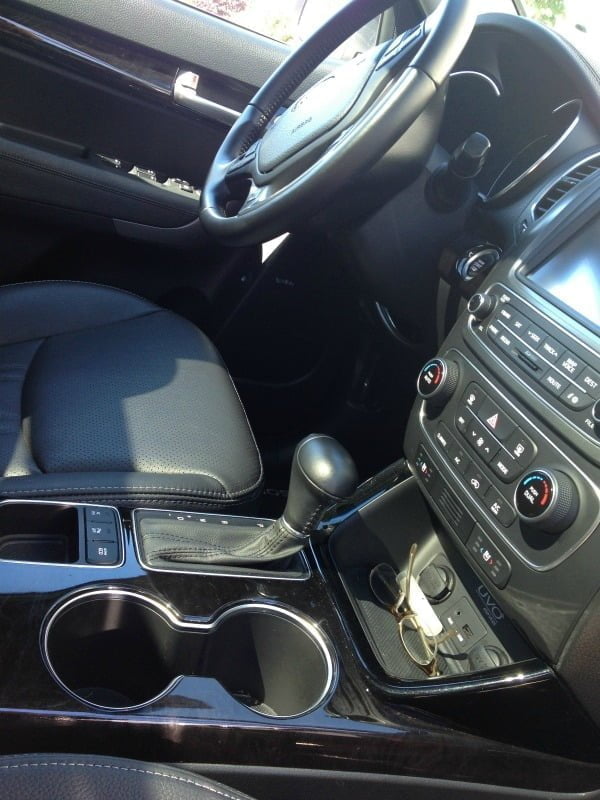 This was the first time I experienced seat coolers.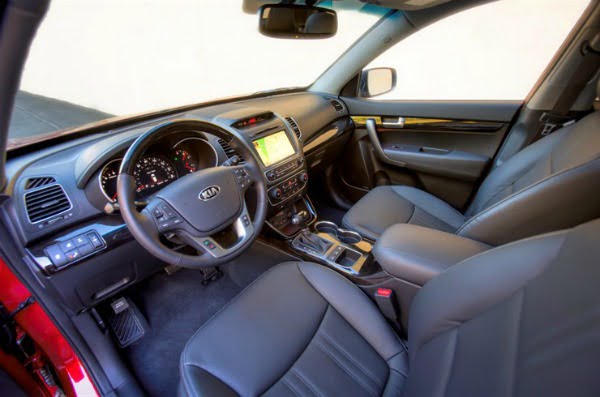 I love my heated seats and use them often, but I didn't think I'd ever need cooling seats. Can I just say……every 52 year old woman should have these.
As mentioned, I loved all the little touches…….like the lit up name in the running board or when it would say hello and good bye on the dashboard.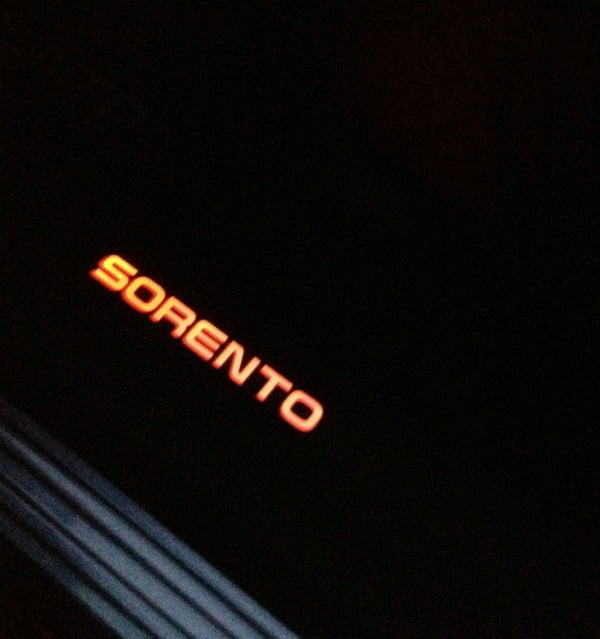 Would I buy this car?
Personally for me………it was too much car.
I loved every bit about it, but I'm usually in the car by myself and I also drive to Portland daily (20 miles), so as comfortable as my ride was and as cool as my behind stayed, the gas mileage wasn't what I need…….even though for an SUV, it was pretty good. Around 20 mpg. I'm a hard sell when it comes to mpg.
If I had more than one child……..THIS would be the car I'd buy. For sure.
The Kia Sorento is one of the Ten Best SUV's under $25,000.
This was a sponsored post. Drive STI provided me with the Kia Sorento to test and review for one week. The guys who pick up and drop off the cars are now my BFFs. See my review of the Outlander.