I'm not much of a drinker, but I do love a margarita…….and mojitos. These Pink Grapefruit Margaritas are SO DANG YUMMY, such a refreshing drink! It's been pretty warm…..actually perfect around here and a pitcher of these for our BBQ is the perfect refreshing cocktail for this evening. I have also been enjoying my Mojito Recipe.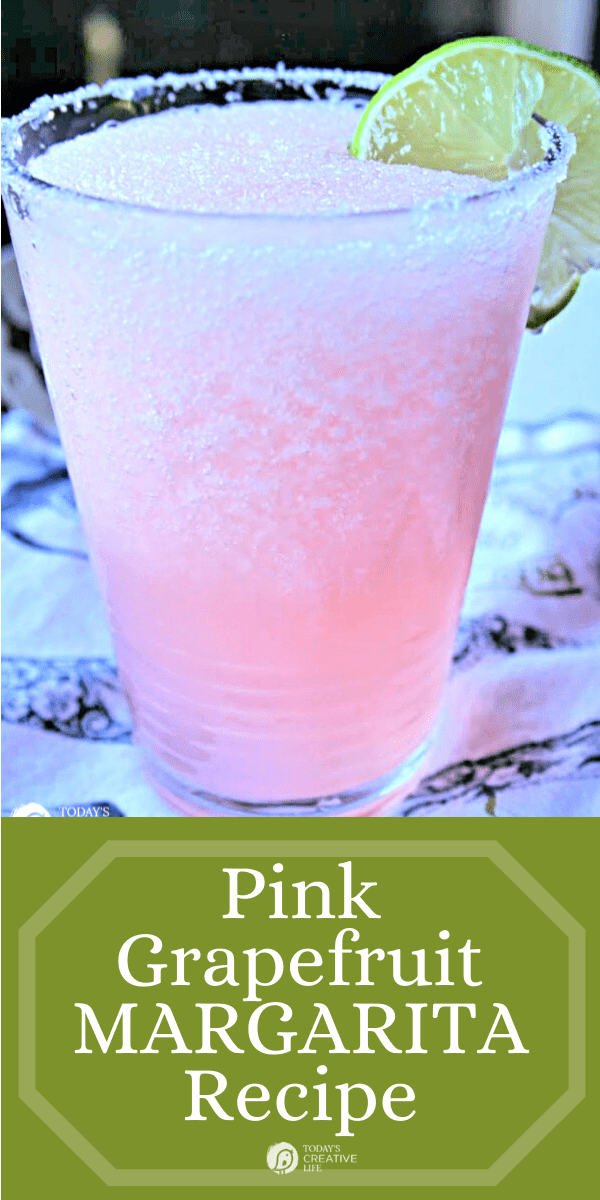 Pink Grapefruit Margaritas
I love anything Pink Grapefruit! It doesn't even need to be edible. Just hearing Pink Grapefruit brings a nice thought to my mind. Now all I need is a good ole fashioned shrimp boil. Margarita's go with shrimp right?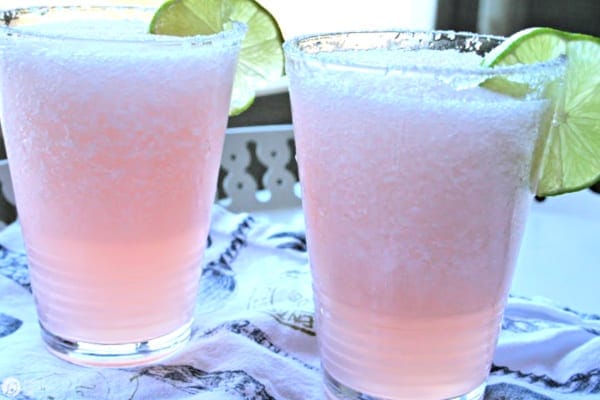 Pink Grapefruit Margarita Supplies
Affiliate links for products listed are for your convenience only. This costs you nothing extra. If you happen to purchase anything as a result of clicking, TCL will receive a small percentage. Thank you for your support. This allows me to continue to offer you free content.
Pink Grapefruit juice
Limes – Lime juice can be used in a pinch.
Tequila
Triple Sec
Ice
Salt – wet glass rim with a lime wedge and place it into salt and rotate.
Blender – you'll need one that can handle 4-6 cups.
How to Make Pink Grapefruit Margaritas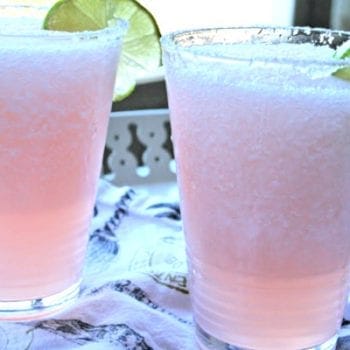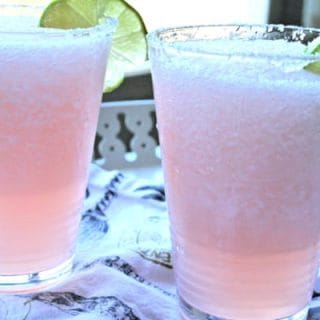 Pink Grapefruit Margarita Recipe
Yield: 4
Prep Time: 10 minutes
Total Time: 10 minutes
Inspired by Barefoot Contessa
Ingredients
1 cup ruby red grapefruit juice
1/2 cup fresh squeezed lime juice (about 3 or 4 limes)
1 cup triple sec orange liqueur
4 cups ice
1 cup silver tequila
1 lime cut in wedges, optional sea salt.
Instructions
I first took a lime wedge and wet the rim of a glass. I dipped the glass in the paper plate of sea salt to salt the rim.
Combine the grapefruit juice, lime juice, triple sec and ice in a blender and blend on high.
Pour the tequila into your blender and stir, but it's not necessary to blend again.
I added it in with my ice and blended because I like to eliminate steps when possible. I'm not sure if I broke any margarita rules........it still tasted great.
Notes
I like to roll my limes before cutting in half to juice them. I think it makes it easier to get all the juice.
Nutrition Information
Yield 4
Serving Size drinks1
Amount Per Serving
Calories 306
Total Fat 0g
Saturated Fat 0g
Trans Fat 0g
Unsaturated Fat 0g
Cholesterol 0mg
Sodium 150mg
Carbohydrates 27g
Fiber 1g
Sugar 18g
Protein 1g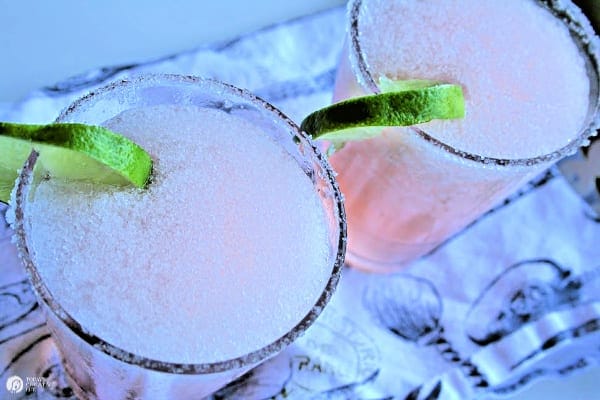 Can I Use Regular Grapefruit Juice?
Sure, they won't be pink in color and they may be a bit tangier. You could even substitute with orange juice.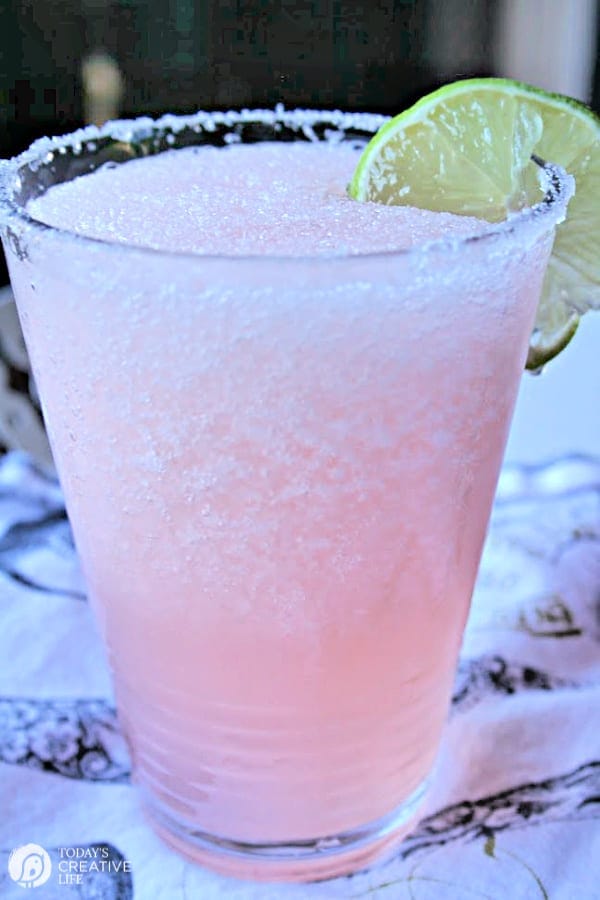 Cocktail Recipes
Refreshing home-crafted cocktails.
Fresh herbs make this drink special.
Grapefruit drinks with fresh herbs are delicious.
This cocktail is like a dessert!
The perfect cocktail for sitting around the bonfire!
This 4th of July cocktail has a bang!
Find a variety of simple recipes for the summer season.
This cocktail screams summer!