I was recently asked to join the Wayfair Homemakers Blogging network where our first assignment was to add a "Pop Of Color" somewhere in our home. I knew I could add a Pop of Color the Easy Way with my secret method!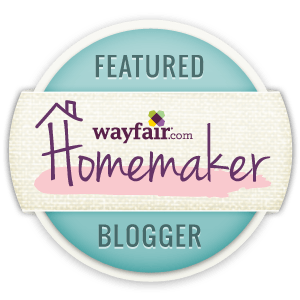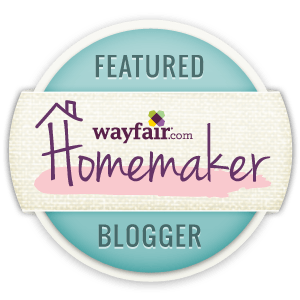 They gave me a gift card to pick out a few things and the best part is they are giving one of my readers a $100 Gift Card!


I knew exactly where I needed to focus my attention. But first I just had fun dreaming about decorating my patio in colors that are completely different than what I have. How fun would these selected items below be?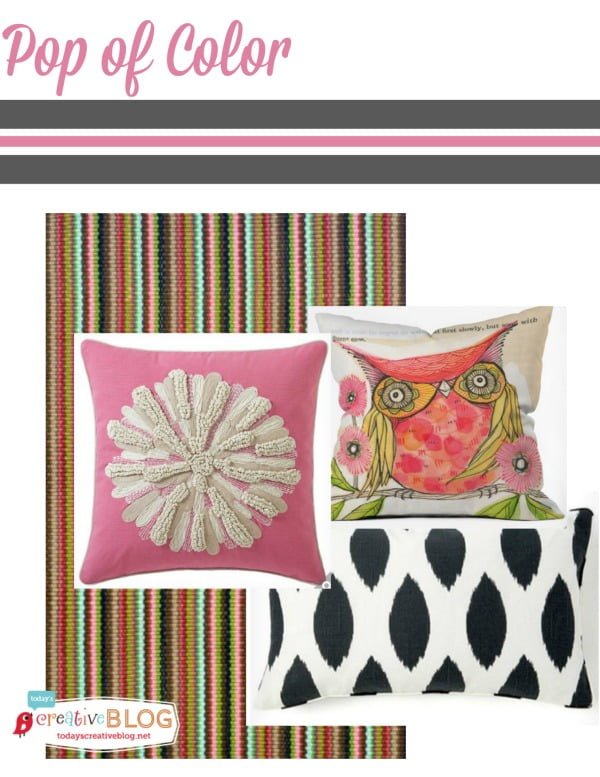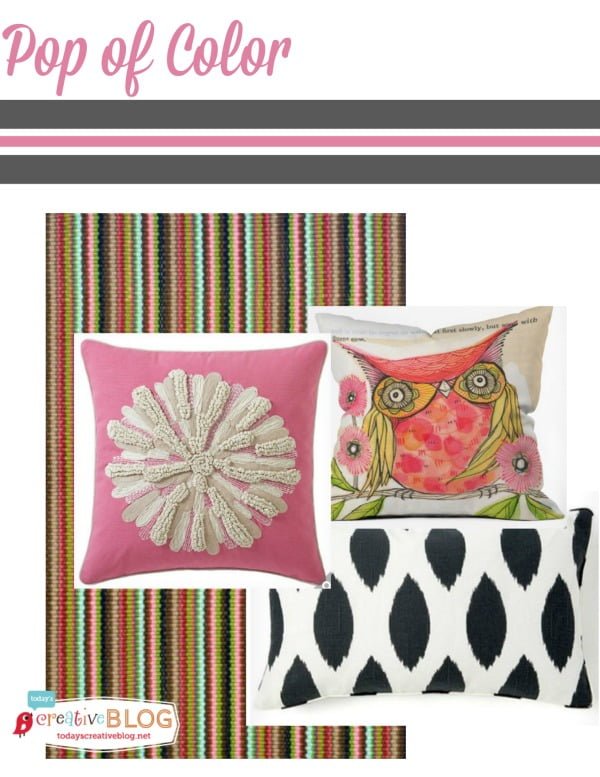 It was easy to put together this combination using their easy Refined Search Tool.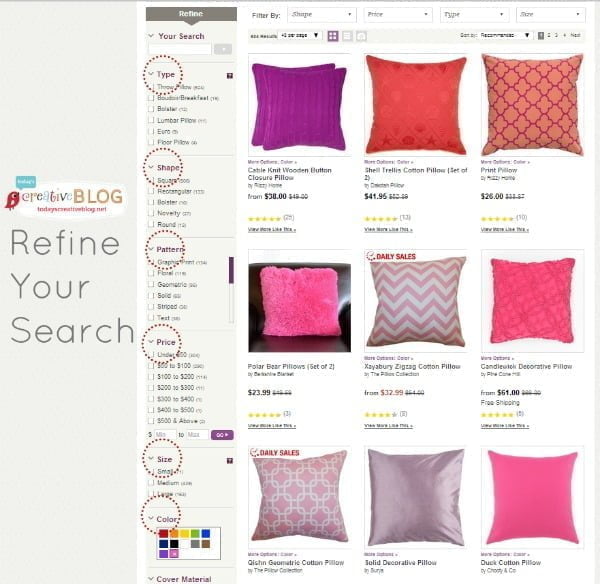 Pop of Color the Easy Way
After I was done dreaming, I turned my focus to my family room. We have a dark chair that was just begging for a pop of color!
For me, the easiest and the least expensive way to change up a room from season to season, is throw pillows.  By keeping my furniture a solid color, I can add different pillows anytime to completely change my look.
You may remember the holiday pillows I did for Christmas like my Easy Santa Iron On.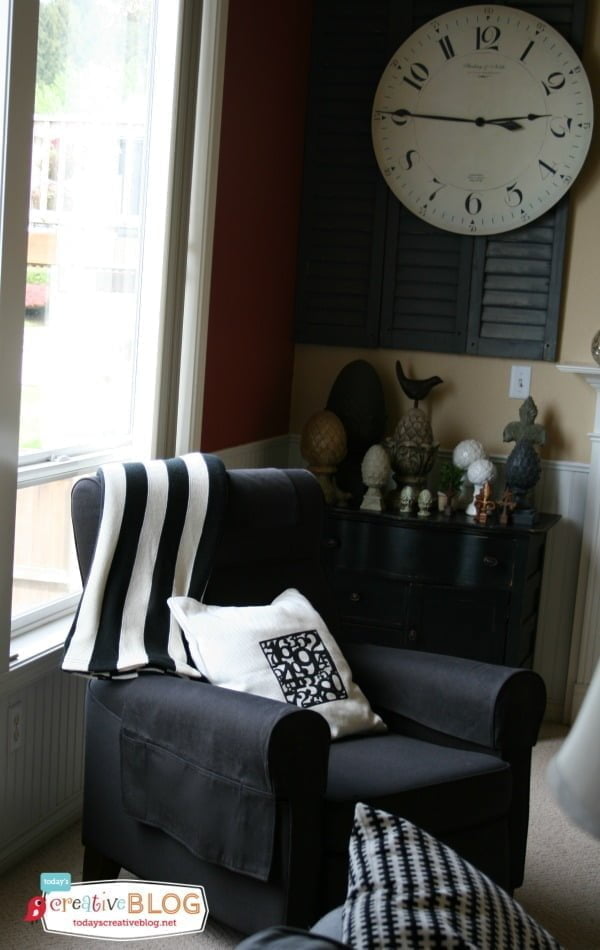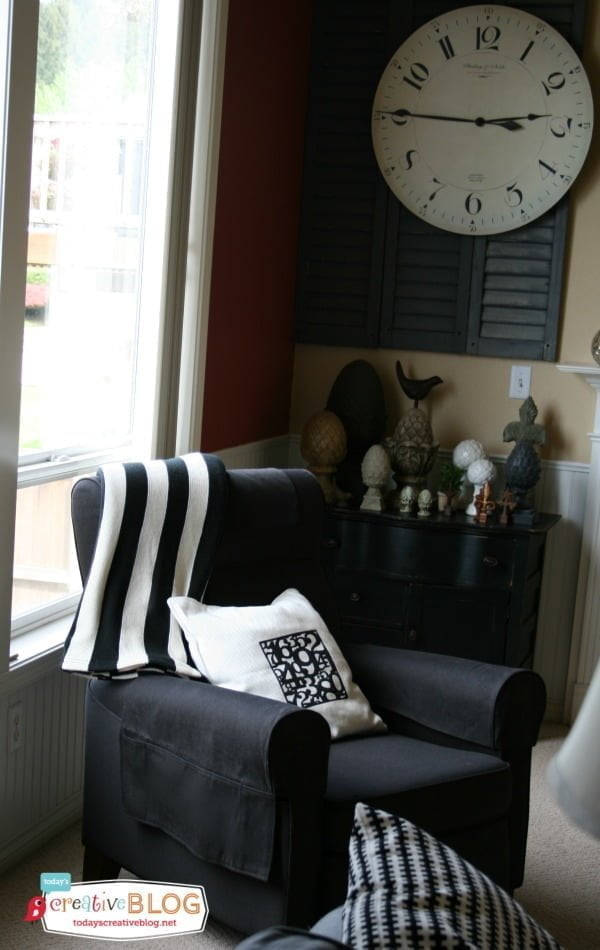 A lot of black and white going on here, just begging for a colored pattern. I searched aroundWayfair Wayfair in their decorative pillow section and found what I was looking for quickly using the refined search tool…….even though, I could easily spend hours on their site shopping.
I chose 2 different pillows and a throw that I thought I could interchange throughout the seasons and even use in different rooms throughout the year. I LOVE paisley's and I instantly feel in love with this green embroidered paisley pillow.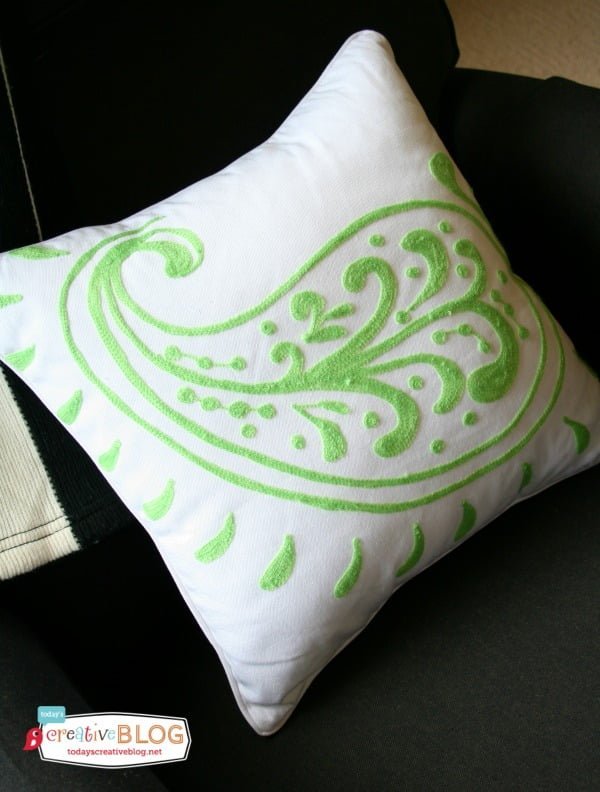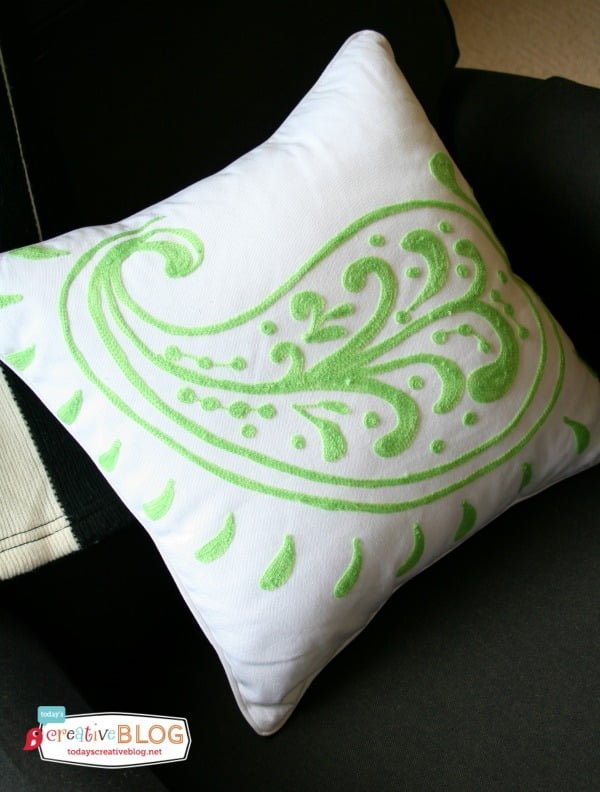 I don't really have any green in my home, but it's subtle enough that I think it looks fine. If anything, I can use it on the patio.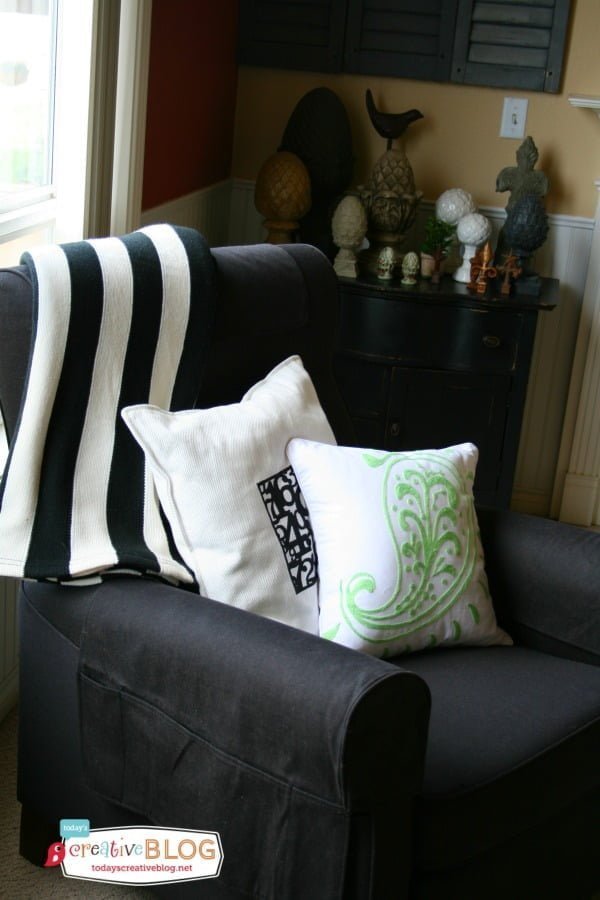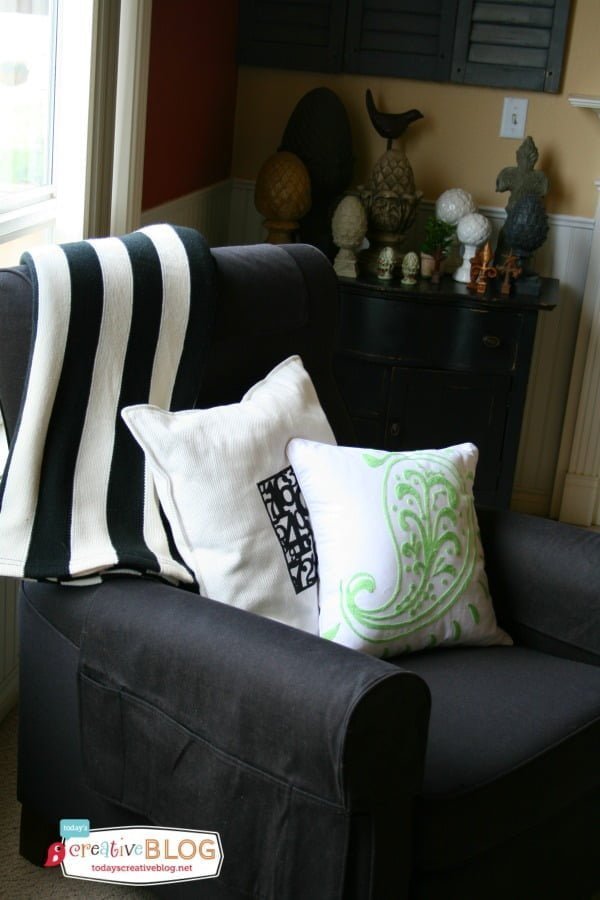 I just couldn't resist this one. I love the small size, the pattern and that it can used year round.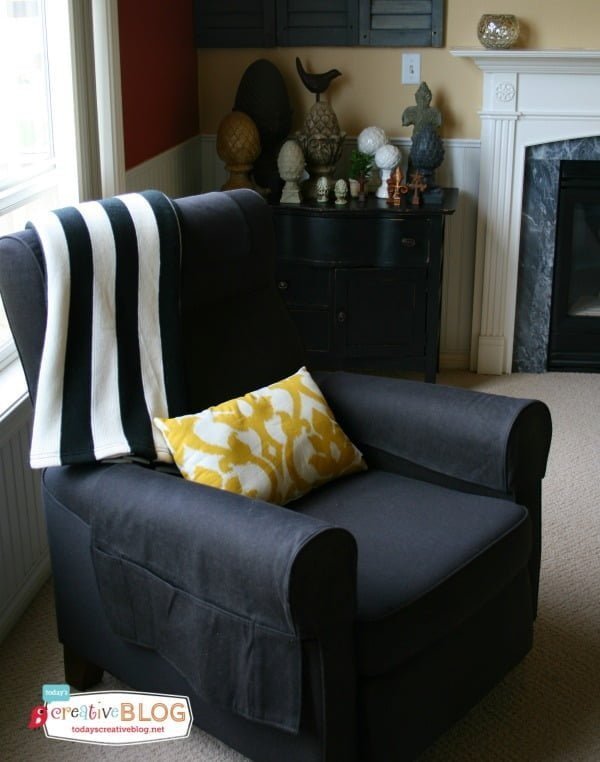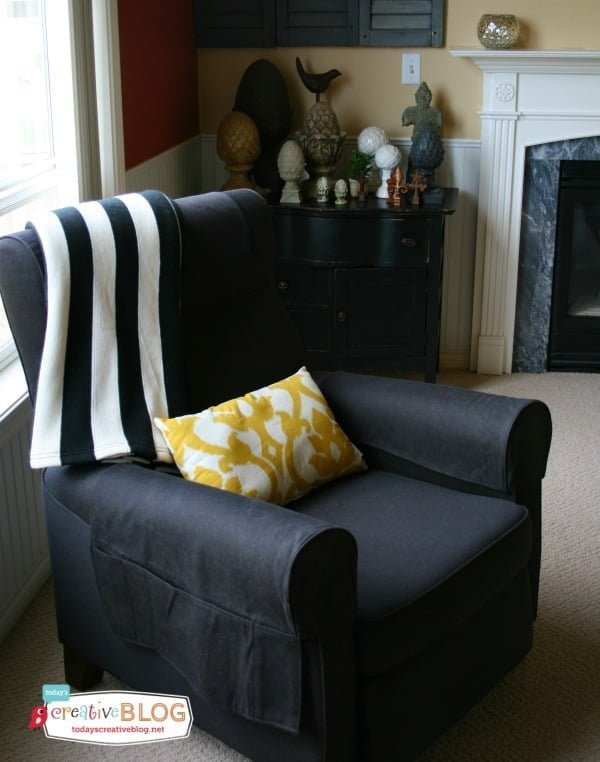 I also chose this throw. It's a bit heavy for summer, but I love the "pop of color" it gives against the chair. It's super soft and will be perfect for fall and winter or maybe in our daylight basement anytime of year.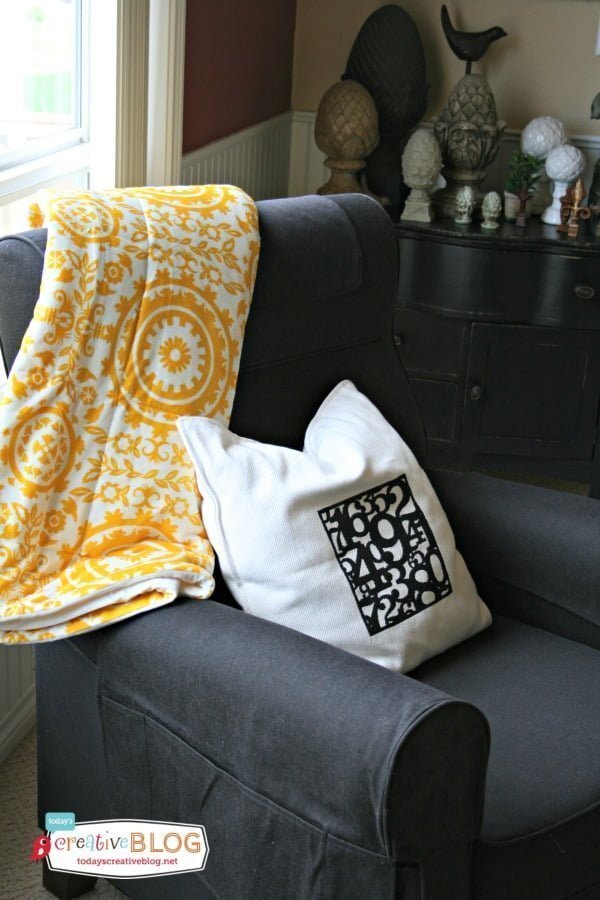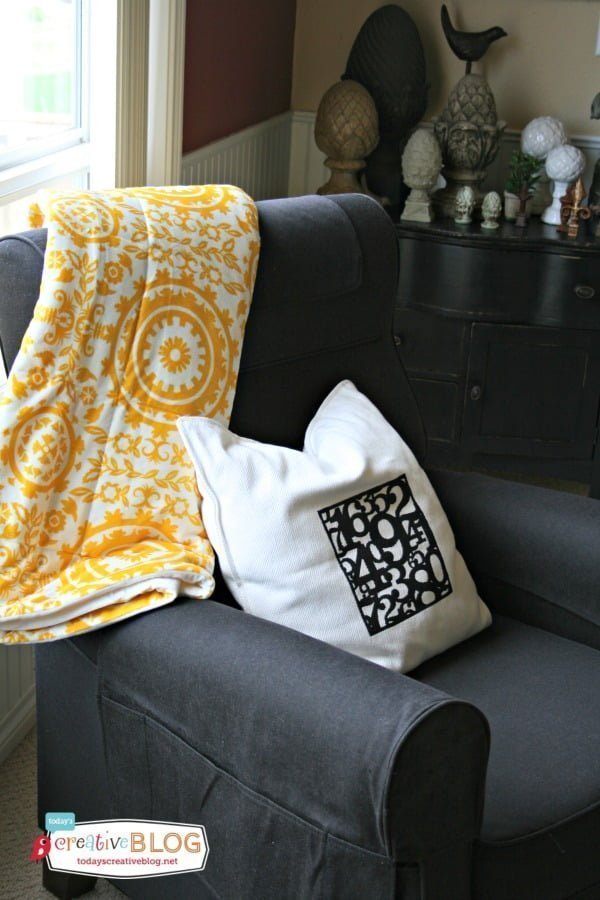 Wouldn't you love a $100 gift card to Wayfair to shop around for your own pop of color?
Read the directions carefully. You'll need to visit Wayfair and come back and comment with the NAME and LINK to a Wayfair item that catches your eye.