We are finally heading to Yellowstone this summer, so we are in our "Prepping for Yellowstone" mode!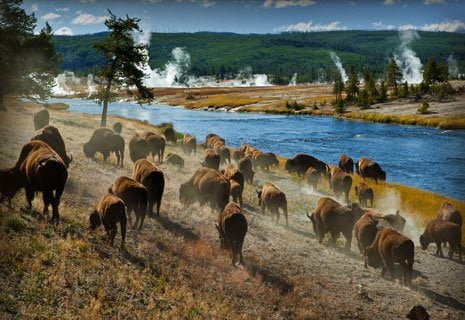 It's been on my bucket list for a few years, and it's happening! We are huge supporters of visiting national parks for our summer vacations, having been to Crater Lake, Zion, Grand Canyon, Bryce Canyon and Moab the past couple of years.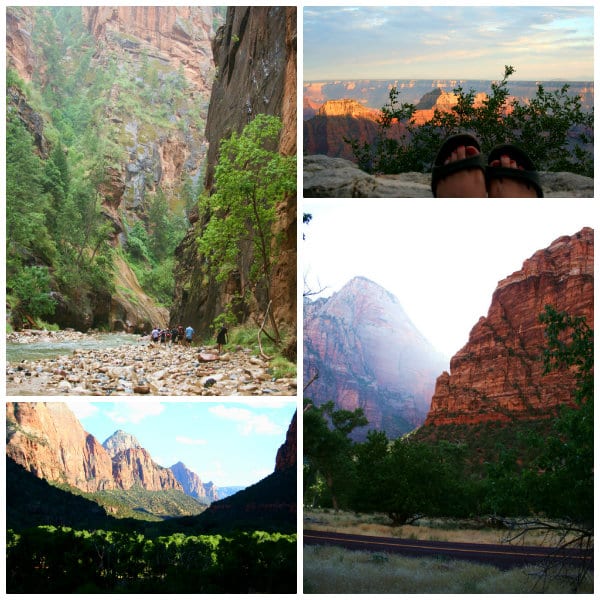 My husband is an information junkie, reading EVERY information station, history board etc…. He will tell us all about the CCC (Civilian Conservation Corp) and without it we wouldn't have such amazing national parks. It really is a pretty amazing story.
The Civilian Conservation Corps (CCC) was a public work relief program that operated from 1933 to 1942 in the United States for unemployed, unmarried men from relief families, ages 18–25. Robert Fechner was the head of the agency. A part of the New Deal of President Franklin D. Roosevelt, who provided unskilled manual labor jobs related to the conservation and development of natural resources in rural lands owned by federal, state and local governments. The CCC was designed to provide jobs for young men, to relieve families who had difficulty finding jobs during the Great Depression in the United States while at the same time implementing a general natural resource conservation program in every state and territory. Maximum enrollment at any one time was 300,000; in nine years 3 million young men participated in the CCC, which provided them with shelter, clothing, and food, together with a small wage of $30 a month ($25 of which had to be sent home to their families).

We'll be staying in West Yellowstone for 4 nights at the Three Bear Lodge.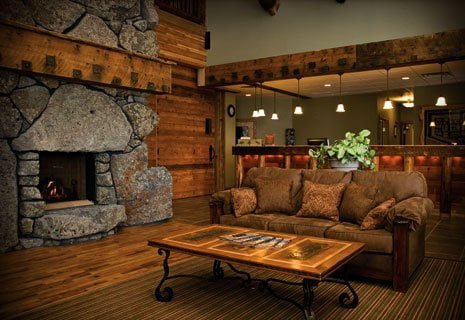 After a ton of research, we settled on West Yellowstone because my sister will be coming from the Salt Lake area and we'll be coming from the Portland area. It just made sense to meet on this side of Yellowstone and this lodge had everything we needed.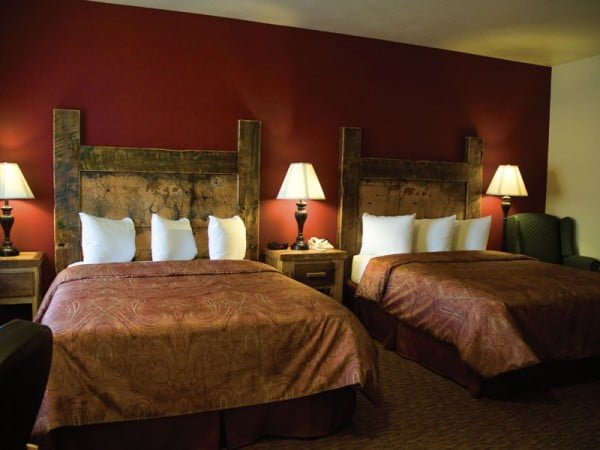 Comfortable and nicely decorated rooms……. we won't be inside much, but when I am, I don't want to be staying in some plain jane lodge. I wanted something that was affordable but also came with a little history. They even have cabins! But I wasn't quick enough in booking.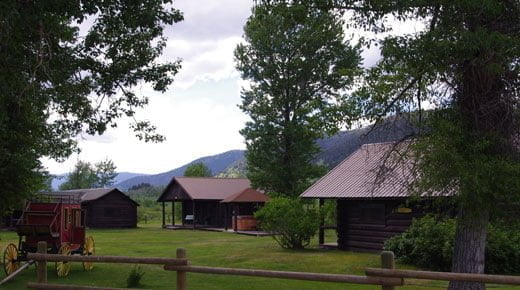 They will even let us bring our dog if we wanted, since some of their properties are pet friendly. We're excited! It's become a tradition to all vacation somewhere together each summer.
We'll be trying to see as much of Yellowstone in 4 days as possible. A ton of hiking, exploring, relaxing and enjoying each other's company. I'll be instagraming and taking you along on my journey. I bet you can hardly wait.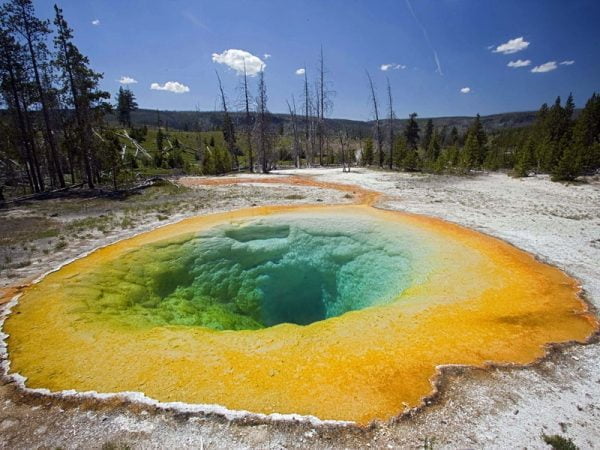 After hiking "The Narrows" last year with my see through shorts, I am on the look out for some good hiking clothes. I'm thinking maybe a skirt? Layered tops and of course a hat! And shoes……..can't forget shoes. I may branch out and hike in something other than my Cleo Crocs
.
They don't look like good hiking shoes, but those babies have taken me through Moab, the Grand Canyon and parts of Zion. I've gone through 4 pair!
Tell me…..
Have you been to Yellowstone?
What are your favorite shoes to hike in?
I need audio book suggestions for the drive.