This free Printable 2015 NYE Banner can obviously be used for New Years Eve or save it for a graduation party! It's simple in design and simple to put together.
Printable 2015 NYE Banner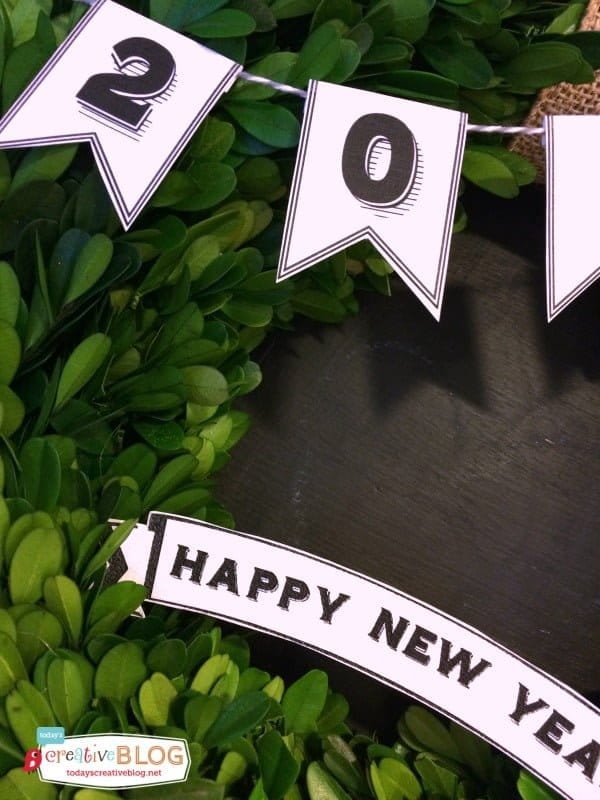 I love how it turned out. I was going to put it on my boxwood wreath that's on my front door, but when I went to do just that…….my wreath is drying up and looking pretty bad.
Good thing I over do anything I love…….like numbers. I have way too many numbers around my home and I may have been asked at least 5 times this season what all the numbers mean……. I love boxwood just as much, so I have a couple of boxwood wreaths. This preserved wreath I found on ebay from Rachel at Simply Stunning Home. I happily purchased my wreath and when it arrived I felt famous! The gal I bought it from knew my site and wrote me a nice note.
Isn't that nice?
I have it on my big chalk board in my kitchen that we made a while ago.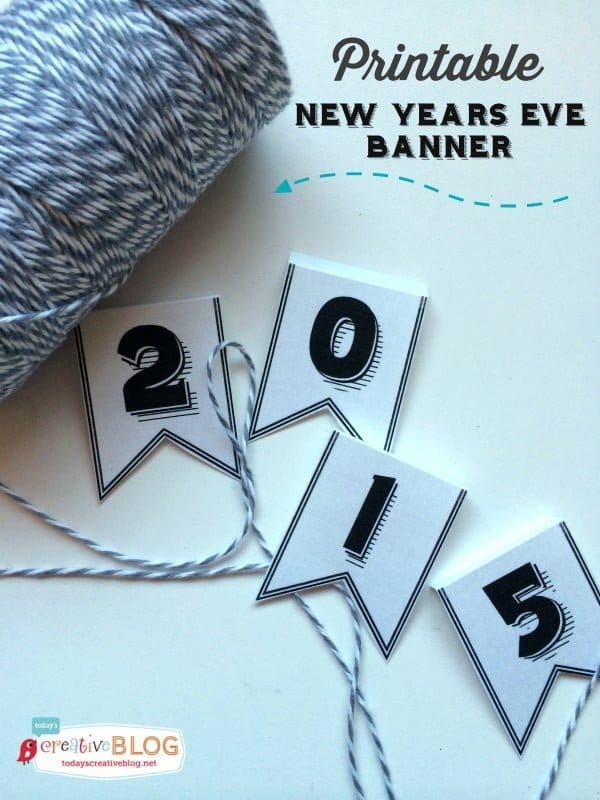 How to Make
This could not have been easier to make.
After you download the design, simply print onto white cardstock. Of course you could use other colors if you wanted.
I trimmed mine with a little extra left at the top to fold over. I cut about 2.5 feet of bakers twine, then placed in the crease, folded the paper over and taped it with dirty looking masking tape.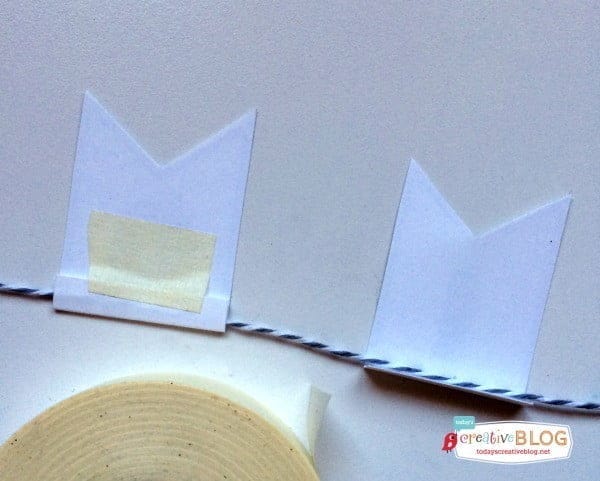 It's actually glitter stuck on the side of my tape…..you don't need the glitter for this to work. 🙂
After you've strung your paper pieces on the string and taped into place…….just hang it where you want. I draped it over my box wood wreath and stuck the trimmed "Happy New Year" banner where I wanted it. Simple!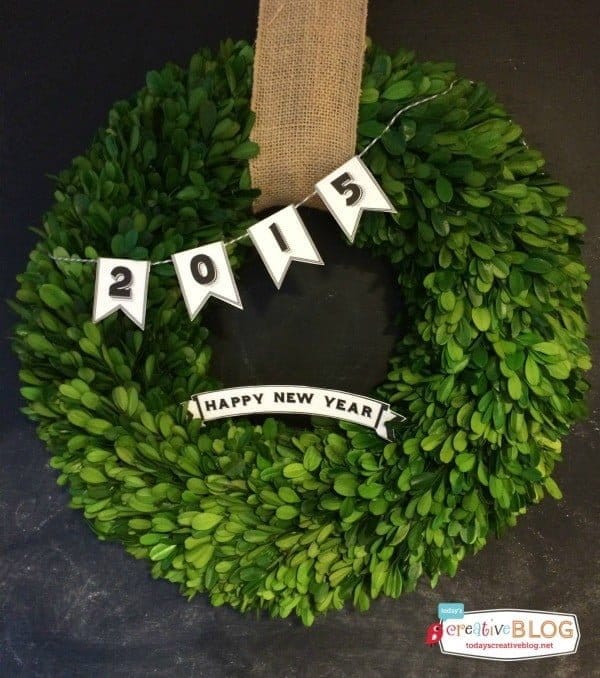 SIGN UP FOR FREE PRINTABLES BELOW
ALREADY have your password? Head straight to the Free Printable Vault.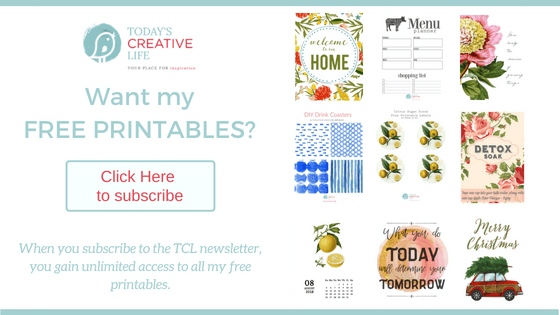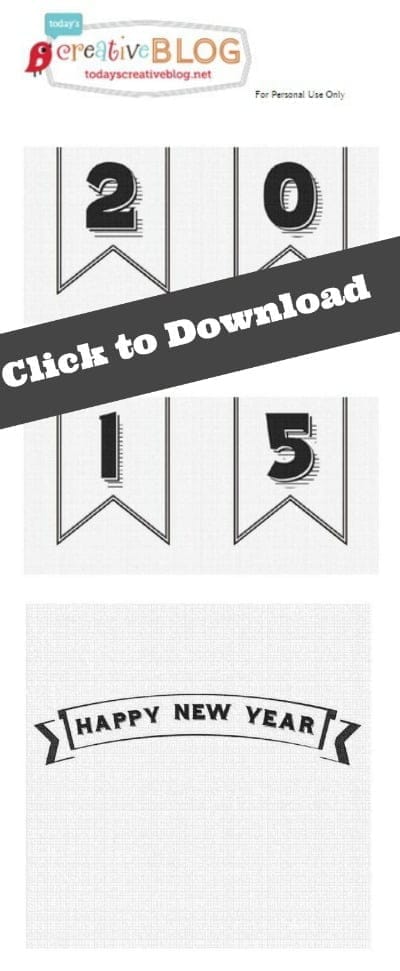 You may enjoy the Glittered Champagne bottle I did last year too. This makes easy decor.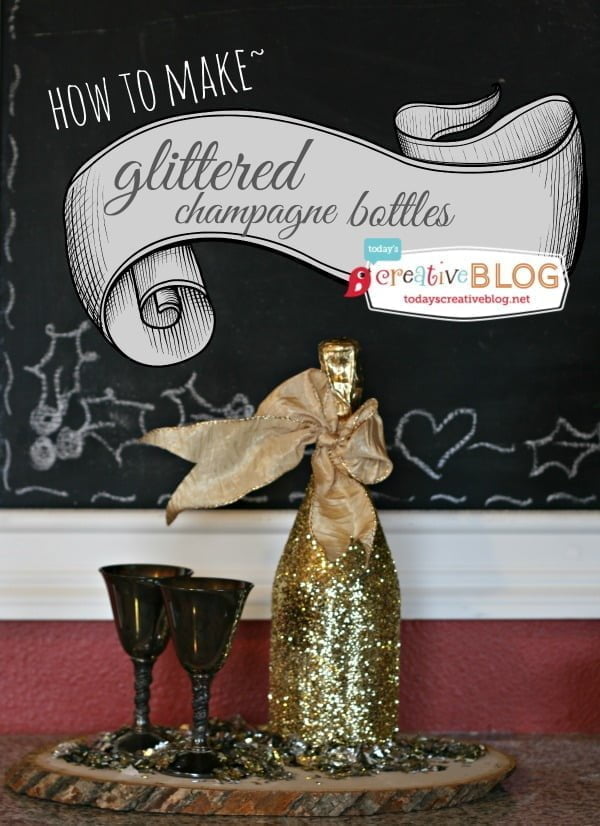 And to complete your simple NYE party, print off this NYE Activity sheet along with glittered party hats!
Who's ready for 2015?